Amid The CES Gadget Chaos Some Cool Imaging News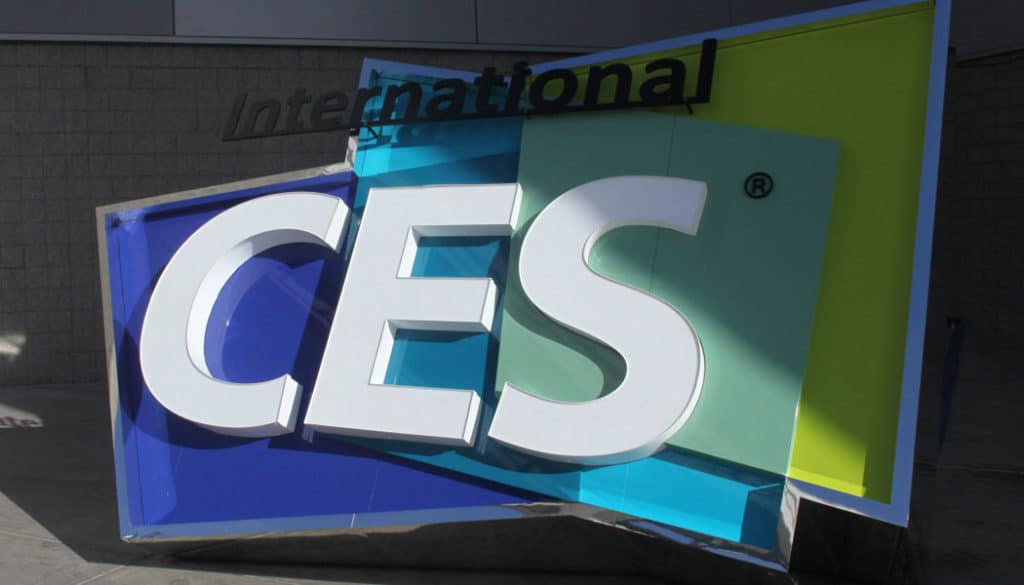 After a week spent dodging drones and robots, trying on countless wearable gizmos and gawking at some pretty amazing TVs, the 2017 CES could leave most people too exhausted to soldier on. But alas, there were some fairly incredible imaging-related gadgets I wanted to see…I just needed to hunt them down.
While CES remains one of the world's largest trade shows, it has lost just a bit of steam over the last few years as many of the CE industry's leading companies, including Apple, Google, Microsoft now hold their own major events during the year.
And on the imaging front, shows like the bi-annual photokina in Germany and New York's Photo Plus Expo generally break the biggest photographic news of the year.
However, we're still talking CES here with over 160,000 attendees and close to 4,000 exhibiting companies from all corners of the globe, so the show remains a huge deal for the consumer electronics industry.
And, as stated, the photography/imaging category is always well represented, if sometimes a bit lost amid the digital clutter. Thus, we poked around and found a few gems we thought we'd tell you about this week.
Shades With a Purpose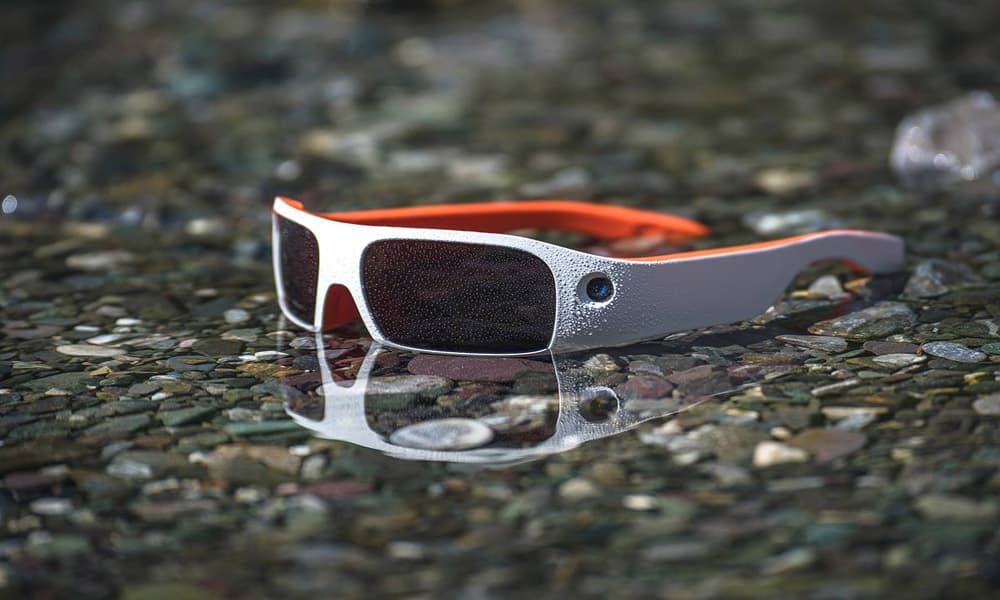 So, 360-degree video is now coming to a pair of sunglasses near you. As the manufacturers of the product say, designed to be powerful, aesthetic and comfortable, ORBI Prime lets anyone create incredible 360º videos and images while walking around during a typical day. With what they tout as very high-level video-stitching and editing software, users can shoot and share their experiences across their favorite social networks with built-in Wi-Fi. The ORBI Prime allows for up to 90 minutes of recording time and has a water-resistant outer design.
These camera glasses have two operation buttons and an app for controlling the camera. The Orbi uses four HD cameras and automatic stitching software to create 360-degree video with 4K res at 30 fps and also features multi-layer video stabilization.
"After a lifetime of exposure to high tech and innovation, we realized there was still no true seamless wearable tech-device in the market; and definitely not one that would transform your eyes into a window for the world to experience true 360 moments in such a cool and 'wow' manner," said Borja Lopez, Orbi Prime project manager.
AI App a Real Stunner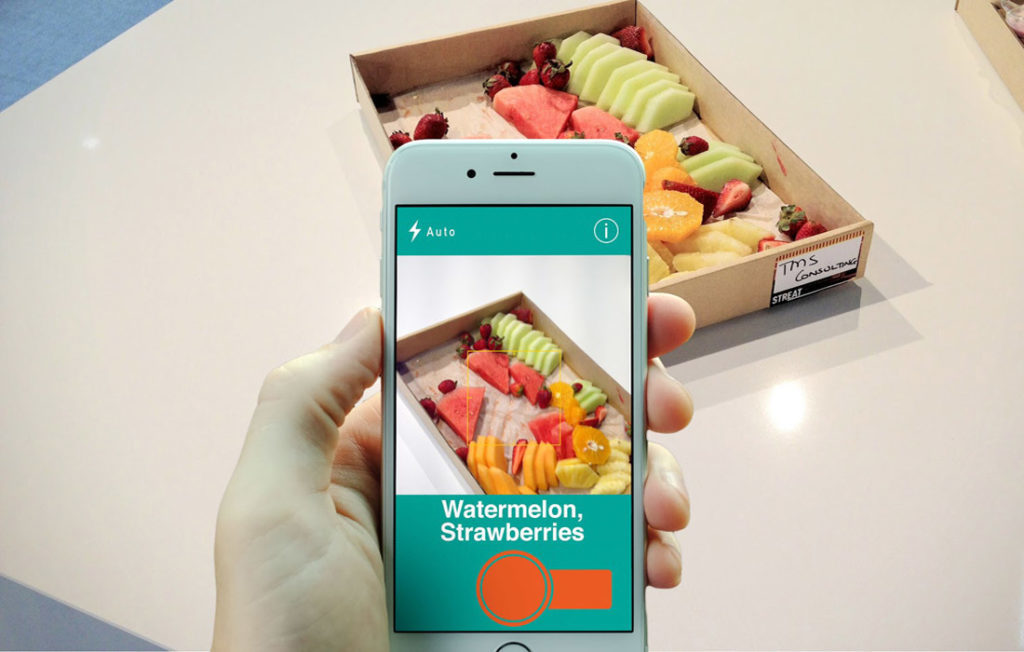 Just had to mention an imaging app that is creating quite the post-CES buzz – as Aipoly Vision is combining recent advances in artificial intelligence (AI) with the standard technology found in an iPhone. While the development of the app is a bit complex, what it does is fascinatingly simple – you point your phone at any day-to-day object and the app speaks out what it is seeing. Obviously an amazing tool for the blind, those with sight are finding interesting uses as well.
While the developers are still busy expanding the apps capabilities, in its current form it can also distinguish between different brands and explain to the user what's in a printed image or an image on a screen. What's even cooler is the fact you can "teach" the app about objects it doesn't recognize—benefiting current and future users.
We are told the app's creators are also working on ways to give it a more holistic view of the world, so that it will be able to not only can explain what an object is, but will be able to offer context on how the object relates to its surroundings. Pretty insane stuff as AI tech begins making mainstream inroads.
3D Printing Coming of Age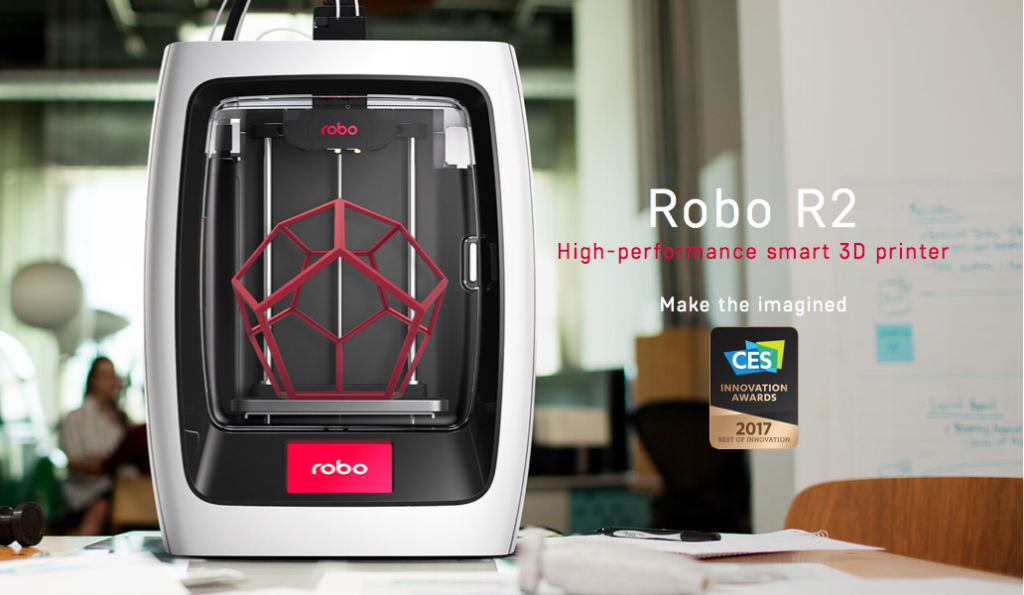 The 3D printing world continues to evolve and an interesting part of that evolution is coming from ROBO 3D with their new R2 printer and companion app.
CES 2017 actually added an entire pavilion dedicated to 3D printing. The R2 is a 3D printer targeted toward prosumers, designed to be suitable for engineers, students, modelers, and product developers. ROBO 3D Co-founder and CEO, Braydon Moreno tells us that this new machine will be priced at around $1500. A mini version is also available for $399.
Through the app, Robo offers users the opportunity to seamlessly interact and control the Robo C2 and Robo R2 3D printers through their iPhones. "The app lets you connect and print right from your mobile device, monitor the progress of every print in real time, manage multiple prints and printers at once, connect to cloud libraries and access thousands of 3D models, make in-app purchases (filaments, accessories, print kits and more) and get access to 24/7 support and helpful tutorials," Moreno told us.
BlazeSpark – Digital Night Vision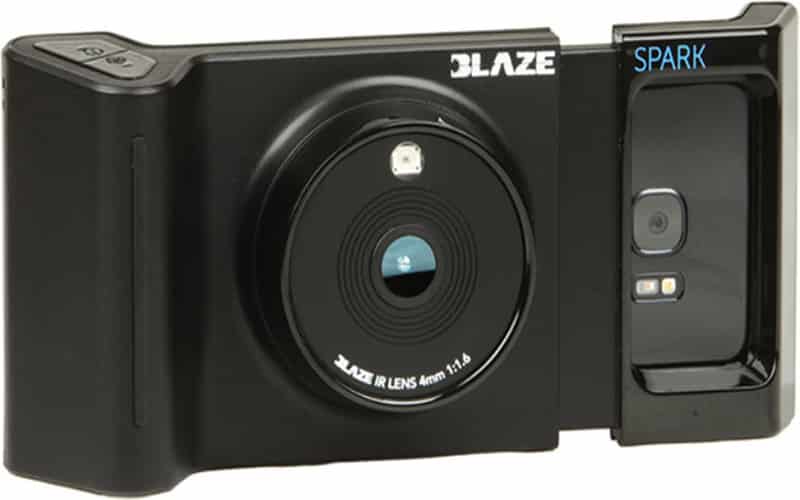 Shooting at night with your smartphone has, for the most part, been an exercise in futility. The folks at a company called eMagin showcased an interesting solution to this problem at CES.
Dubbed BlazeSpark, the device, once you slip your Android smartphone (no word on an iOS version) into it, will allow you to see clear, high-resolution images in the dark. This revolutionary case essentially displays what the night vision sensor is seeing. A BlazeSpark app can also be downloaded from Google Play, which will allow you to live stream and share your night vision experience on social media.
Dan Cui, Chief Marketing Officer for eMagin's HMD Group, said, "A growing number of outdoor enthusiasts are expanding their daytime sports and activities into the night. Mountain biking, hiking, and wildlife viewing, to name a few, will be a singular experience using our innovative night vision technology. BlazeSpark and BlazeTorch provide users with a complete ecosystem for participating, capturing, and sharing the excitement the night has to offer."
So then, some fairly nifty imaging stuff from CES 2017, if a bit off-the-beaten-track. Next week we'll unveil some of the more traditional imaging fare from Las Vegas.