Editor's Choice: In Motion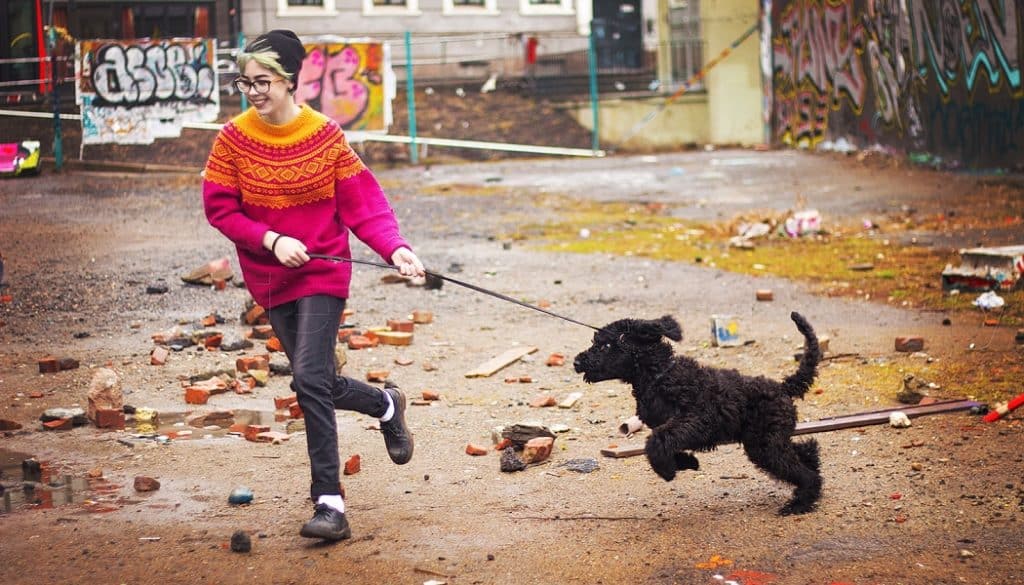 Even a setting with trash and broken bricks lying on the ground and graffiti on the walls can be a great spot for an excellent photo. All it takes is a skillful photographer who can use even less-than-beautiful things to their advantage. We've found such a photographer in Zonerama user Tyrihjell Photography.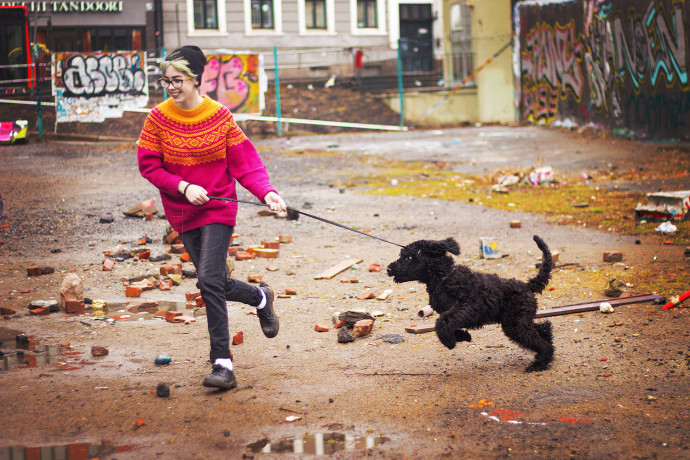 A Flawless Golden Crop
Composition is something that this photo has got in spades. Nothing's crooked; even the fence posts are straight. The lines of the background building too. But this is all just icing on the cake. The most important thing is that both actors in the photo are in a flawless golden crop—we've outlined this in the illustration below. This makes the picture extremely easy to understand.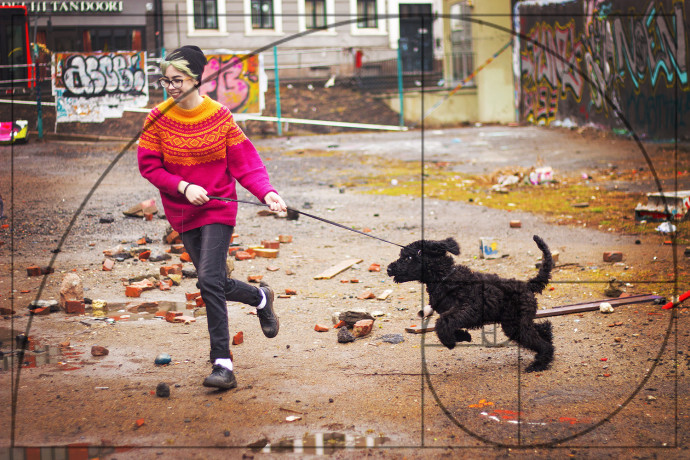 Just a Little Color Tuning
The picture's technical side is also very good. Even though the dog is black, it's shown in plenty of detail, with no indistinguishable areas.
There's some trouble with the whites, however. They're overexposed and draw too much attention to themselves. The same applies for the conspicuous colors in the background. Especially the reds, which really melt together and are short on detail. We'd recommend using a little less contrast, and then just adding contrast to the subject locally if needed.
A Genuine, Sincere Photo
But overall the photo radiates a very positive and pleasant feeling despite its setting. It's genuine and doesn't play games with you. That's much more appreciated than any pose.