It's Just 6 Clicks. Take a Look at How to Share Photos on Facebook Easily
Facebook is the most widely used social network today. Almost everyone uploads photos there. And meanwhile to share photos on Facebook, you don't have to open a Web browser or hunt for pictures on your disk. Just run Zoner Photo Studio, edit your photos, and upload them straight to Facebook from there.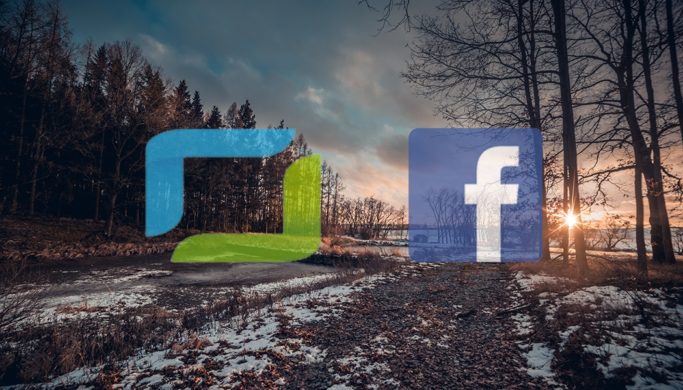 Zoner Photo Studio can communicate with Facebook directly. You can do most of your work with photos right inside the program. With its help you can:
download them onto your computer,

edit them,

save them,

and then upload them to Facebook.
And sharing won't even take a minute.
How Upload to Facebook Fast
The steps are simple: select the photo and then click Share > Facebook. You can add multiple photos at once in the same way. Just select all of them instead of just one.
Now you'll see a Facebook-sharing window. Use that window to set what Facebook album to add the photo to and to add a comment to the photo.
Then set the Privacy. That determines who can see the photo.
To place the photo in a new album instead of an already-existing one, click Create Album. Then fill out the Album Name and Album Description and click Create to confirm it all.
Then just click Send, and your photo post will be on Facebook.
Browse Your Facebook Albums in ZPS
You can browse your photo albums in the Zoner Photo Studio Manager too.  You'll find them in the left panel under the Facebook icon. The cloud icon next to every photo and album shows that the photos are on the internet—in the cloud—and not on your computer.
Send Your Photos over Messenger.
You can also send your photos over Facebook to specific friends. But watch out—Facebook will shrink your photo and reduce its JPG quality. That does save space and increase transmission speed.
Still, sometimes you'll wish it didn't do that. If you need to send someone photos over Facebook at high quality, use Zoner Photo Studio.
Just click Share > Facebook Messenger. Then ZPS creates an album on Zonerama and sends a link to it over Facebook Messenger. So you don't have to worry about a loss of quality.
Planning Sharing for Later
Another great way to share your photos is the Pixbuf service, which ZPS supports. It even lets you upload photos to multiple social networks at once.
To start the Pixbuf sharing process, use Share > Plan over Pixbuf. This opens the Pixbuf window. Use it to queue up your photos and plan out what networks you want to share them on, when. And then just click Add to Queue to confirm.
So besides upload straight to Facebook, Zoner Photo Studio also offers other ways to share photos with friends over social networks. Which way you choose is up to you. Whichever you choose, it will only take a few dozen seconds.
Last updated 1. March 2018