Photo App Continues Evolution – Here's Our Fab Five For 2017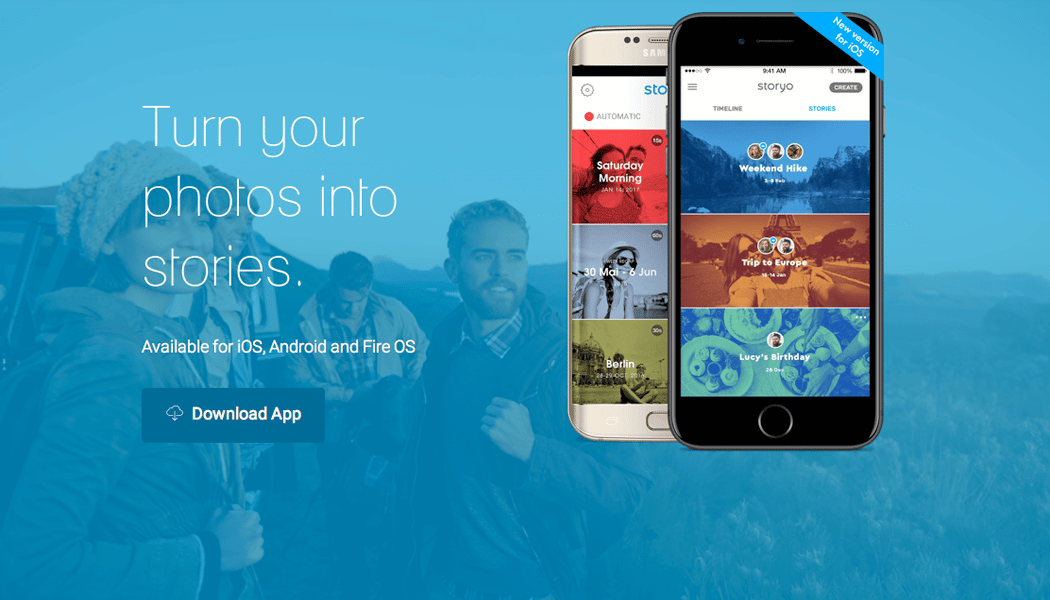 At last check there were approximately 12,000 imaging apps available on the App Store. Toss in a few thousand more on the Android side of the equation and it's safe to say there literally isn't anything you can't do with a smartphone today, photographically speaking.
The emergence of the imaging app has helped lift mobile photography to new heights and offered the smartphone shooter a plethora of new tricks and twists for their photo-taking pleasure.
Attempting to pick out a handful of the best that's out there is a daunting task and, of course, largely depends on what the individual smartphoneographer enjoys shooting. So, we have picked out but a few of the latest to hit the market that we think play nicely to the trends we're seeing in mobile photography of late.
With "storytelling" now such a big part of the photo-sharing world we open with one that turns your latest images into a movie trailer of your life.
What's Your Storyo?
This one, dubbed Storyo, is both iOS and Android and allows you to easily create visual stories in the form of videos that are put to music, complete with titles, captions, maps and any other data based on the app's understanding of the user's images.
Once you select a timeframe, the app automatically selects and categorizes your images. Storyo will also enable multiple users, at the owners' discretion, to contribute to shared albums. The finished clip is professional looking and easily shareable. Free.
Pretty Picky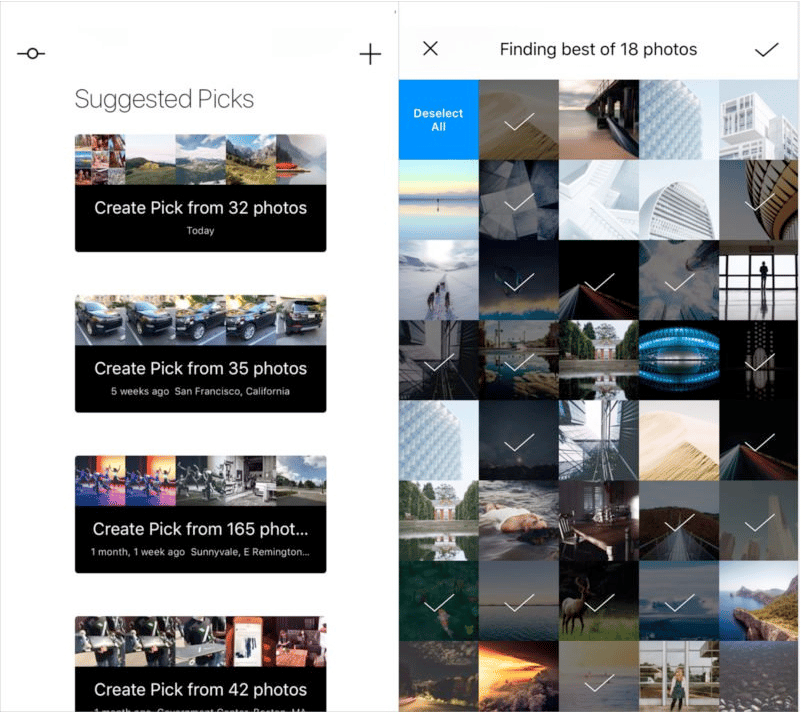 Photo enhancement apps have always been popular and essentially spearheaded the entire notion of photo apps in the first place. Best of all, editing apps have only gotten better and more creative as the years have rolled along.
Picky is a new app launched by photo editing start-up Polarr that uses artificial intelligence in selecting your best pics and then automatically touches them up. The Polarr site explains that, "Picky makes your best photos always ready. It is a trained eye, a virtual artist that lives in your phone."
The user simply creates what's called a "Pick" or group of shots from their collection of images and the app will decide what ones are the best and then photo edit those, instantly creating some stunning shots.
Polarr further explains the apps development by posting that Picky's intelligence was trained on a data set of millions of photos over a period of months. Using what it learned, the app enhances the details (e.g. lighting, colors, hues, sharpness, skin tones, and skin smoothness). Everything is done offline directly on your device, and your photos stay on your phone, of course until you share them. The app is free and iOS-only for now but an Android version is in the works.
Filters That Don't Over Filter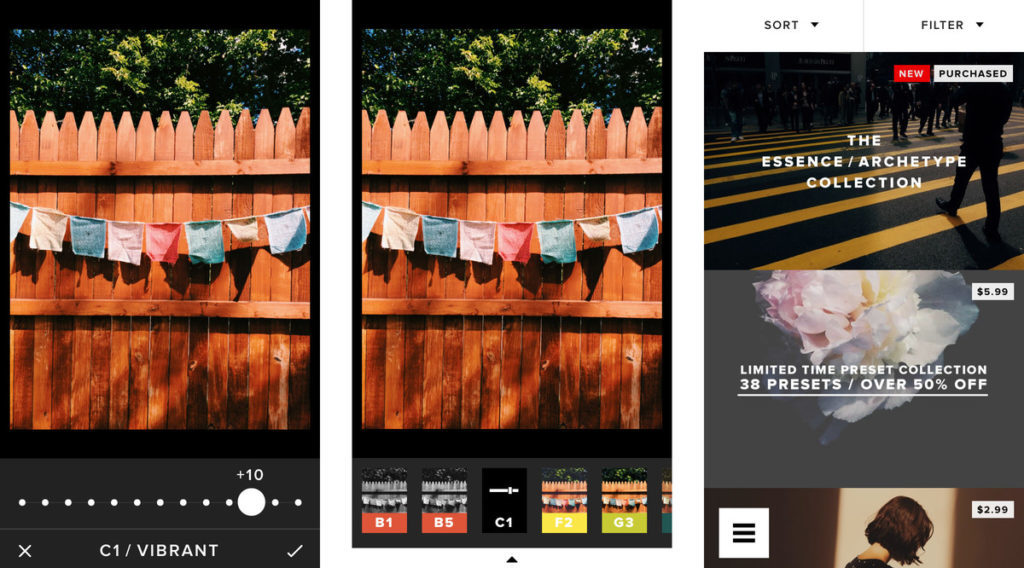 Staying with the photo editing theme, VSCO provides a rich selection of photography filters and extremely easy to use editing tools that take your shots to another level. Once you pick a particular filter, the app also allows you to easily adjust the look even further until you're happy with the result. What we really like about this app is how well thought out the filter set is – nothing overpowering, but very effective, subtle and creative filters that truly do enhance your pictures, not make them unrecognizable. Free – iOS
Takin' it to the Streets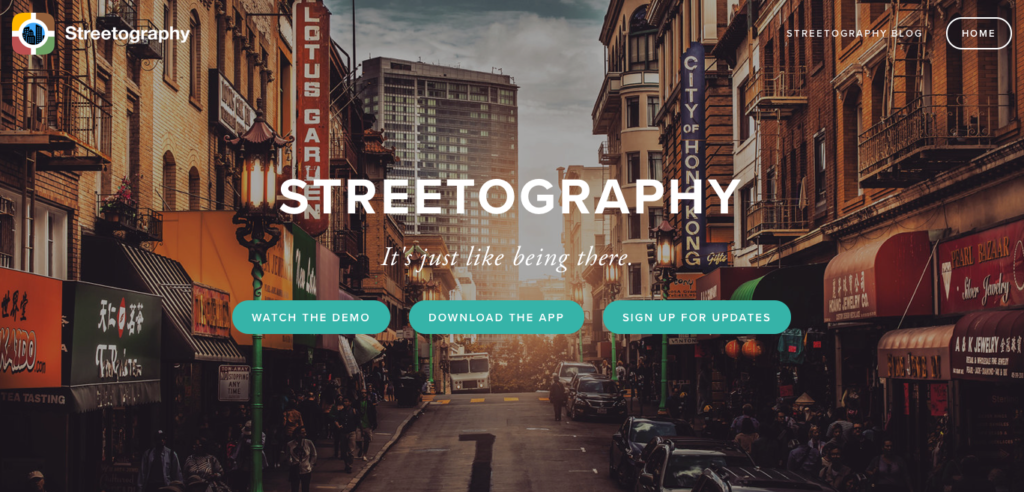 The Streetography app is essentially a map-based photo sharing app that allows you to take a truly in-depth view of any neighborhood you'd like to visit or simply get a closer look at. As the developers explain, "Streetography is reinventing the streetmap on your smartphone. We overlay maps with curated, high-quality photos to give you a taste of the local flavor of each block, neighborhood, or city."
Along with enjoying the images uploaded by others, you can contribute to the app's community by uploading your own images to be included in their maps as well. Free – iOS and Android
Coach Keegan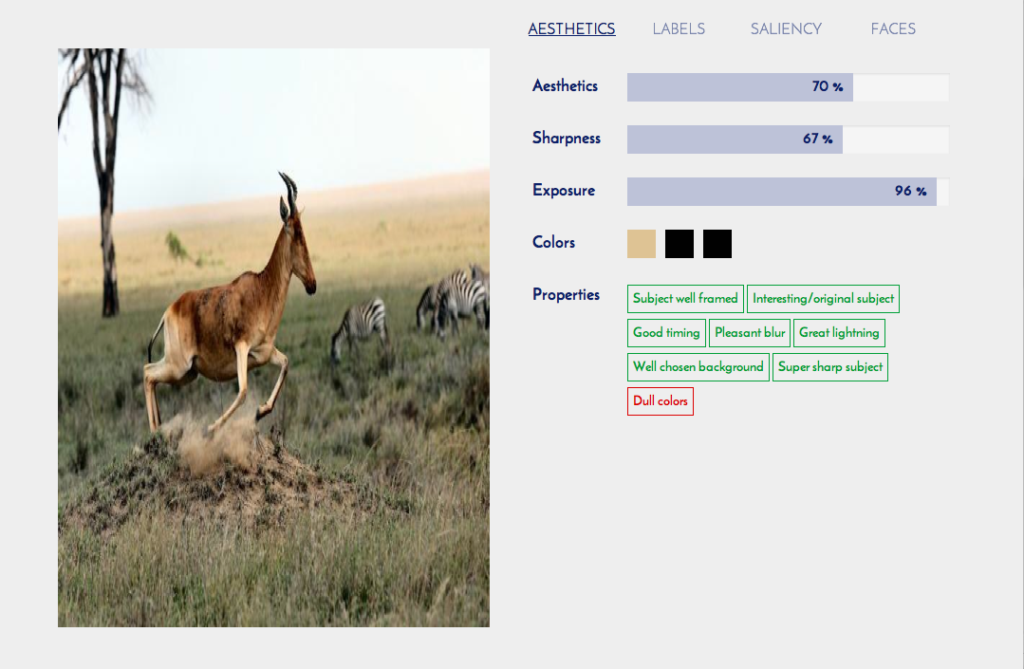 Who among us doesn't appreciate some photo coaching from time to time? That's where the Keegan app comes in – a new online photo coach brought to us in app form by image analysis start-up Regaind. The app provides instant feedback as to the esthetic qualities of each photo.
The developers explain that the app allows you to, "Get information on the content, zone of interest and aesthetics of any given image. Use that information to boost the most relevant/pleasant photos and to promote them in a smart way."
Once you are provided with this info you can see what went right, what went wrong and what a particular image's strengths might be. The app will also show you where the viewer's attention goes on the image and generate automatic smart crops that preserve the main subject. Free – iOS and Android.