2TBs of Portable Storage From Samsung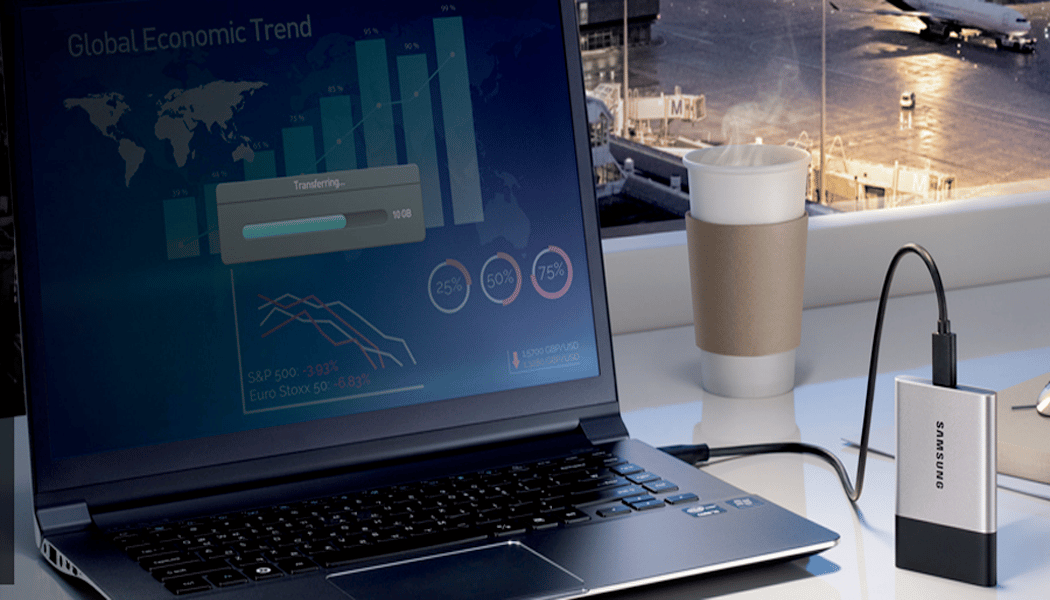 We talk about the importance of backing up your image library quite a bit in this space but what we don't talk about enough is the notion of backing up on the fly. There is nothing more frightening to a photographer than the thought of coming back from a photo shoot only to discover your images didn't come back with you.
Whether through a camera error, a lost media card or simply by some silly error the idea that the images you've worked so hard capturing are somehow gone is an unthinkable experience. While backing up to the cloud is certainly one way to go, and works well while at home, when on the road hotel or café wi-fi isn't always up to the task.
Storage On The Fly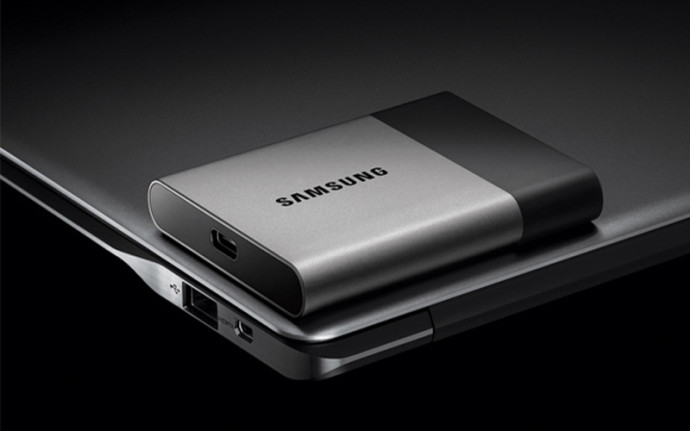 We've covered portable hard drives in the past but the tech here is so astounding it is always worth a revisit. While some of the newer pro DSLRs have the facility to write to two memory cards at once we strongly suggest option, but sticking one of the many reliable portable hard drives in your gear bag remains your safest play.
And speaking of such, we are duly impressed with Samsung's latest effort here, the new extremely portable SSD T3, a palm-sized external solid state drive that can store up to 2 terabytes worth of your photos and files while taking up limited space and weight. We're talking approximately the size of business card, the T3 weighs in at less than 2 ounces.
The T3 features Samsung's proprietary Vertical NAND (V-NAND) and SSD TurboWrite technologies that give you read/write speeds of up to 450MB/s. You're looking at download/upload speeds that are approximately three to four times faster than any other external hard drives currently on the market.
Photographer-specific Features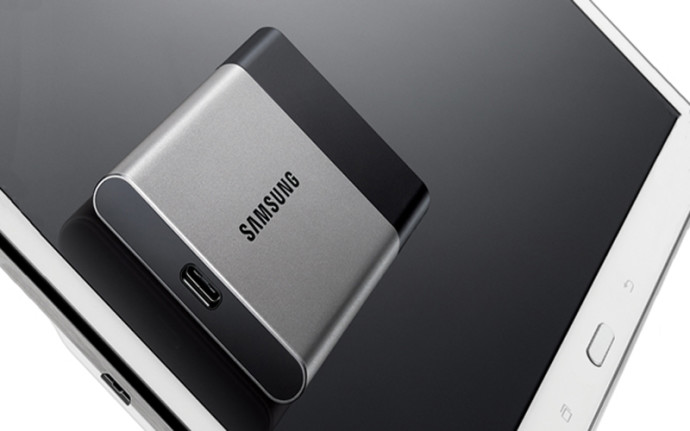 And it appears as though Samsung designed this one with photographers in mind as they made the T3 extra durable as its outer metal case is shock-resistant – able to withstand 1500G of force and drops of up to 6.6 feet. Toss in resistance against extreme heat and/or cold temps and this is exactly the kind of portable storage you want with you on an extended photo-related trip.
We are told the T3 should be available by mid February but no word as of yet on pricing. Based on comparable product in the category we're thinking $700-$800 sounds about right. Reliable, mobile back-up doesn't come cheap.
Other manufacturers that are truly worth their salt in this category are Seagate (who recently purchased LaCie); SanDisk; Western Digital; Drobo; Transcend; PNY and Kingston. We'll take a closer look at latest and greatest once CES comes and goes as there will undoubtedly be plenty of new product in this category by month's end.
We were taken with the Samsung announcement due to its size, capacity and read/write speeds so we waned to alert you to the T3 prior to CES. We'll talk after the tech behemoth in Vegas.