Augmented Reality as a Photographic Tool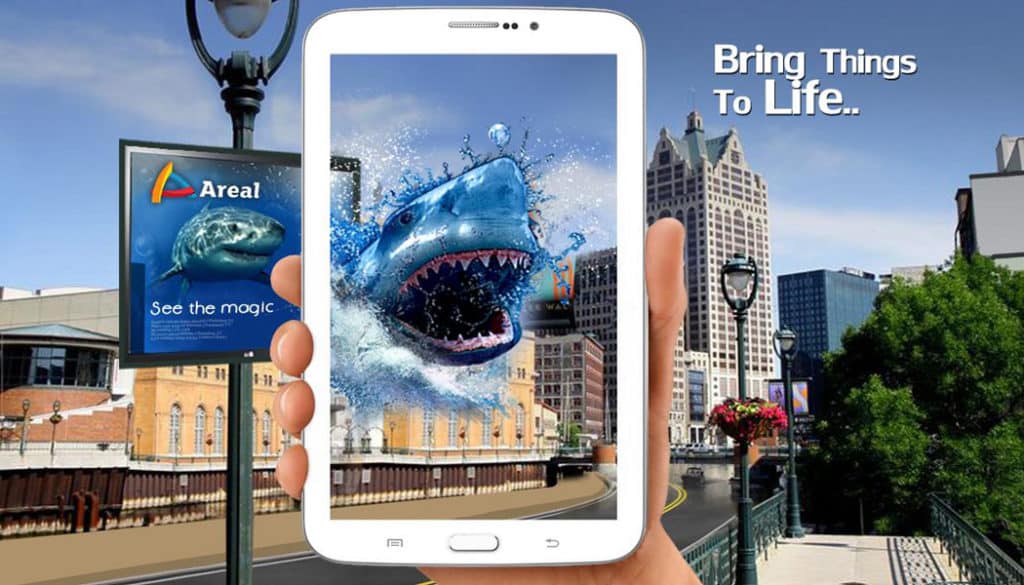 Hookey, gimmicky, a passing fad….let's face it, Augmented Reality (AR) hasn't gotten much respect in the tech community over the last few years.
The complaints have ranged from lack of true engagement from consumers to simply being too complicated a tech to implement in any serious way for the masses. Simply stated, AR has essentially been on the cusp of becoming the next big thing for over 20 years now.
First, for the initiated, AR is a live, direct or indirect, view of a physical, real-world environment whose elements are augmented by computer-generated sensory input such as sound, video, graphics or GPS data. As a result, the technology functions by enhancing one's current perception of reality.
A good example of AR in its most common form is that thin yellow 10-yard line you see when watching NFL football games. A great and very simple example of how AR can function by enhancing and/or modifying a real world environment with computer generated input.
Despite the starts and stops, AR may finally be ready for it's coming out party, and oddly enough, it may be the marketing world that helps lift the curtain.
Perhaps one of the best examples of this tech being used as an effective marketing tool was the way McDonald's used AR during last summer's World Cup. Consumers were able to align their smartphones with a graphic element on the fast food giant's fry boxes, triggering an interactive overlay which appeared to jump out at the viewer. Consumers could then continue to interact on their phones with the brand by flicking their finger on the screen to shoot a soccer ball into a goal within the display.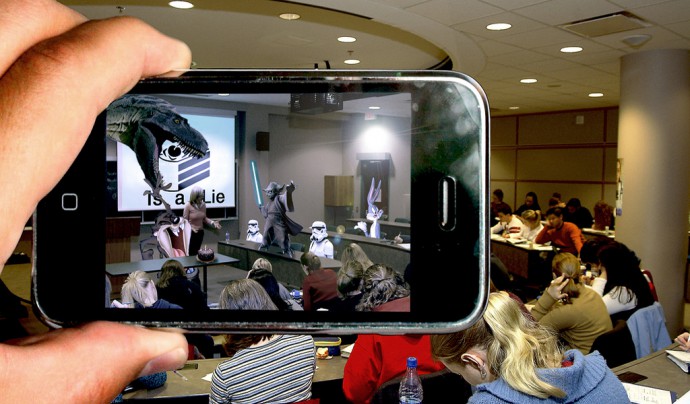 In the photography world, which is our bailiwick, early forms of AR have begun to have an effect. After downloading software, owners of smartphones like the iPhone can use the built-in GPS, compass, and camera to find information about nearby bars and restaurants, maybe the closest subway stop, and various other points of interest in many cities. With AR you may son be able to aim your smartphone's camera at a restaurant, and on the screen along with seeing the establishment also see a review hovering above it.
There's also the recently developed Sun Surveyor app (iOS and Android) that essentially visualizes the location of the sun and the moon anywhere in the world, using AR tech. The app makes it easy to figure out when the natural lighting will be just right — and help you get the ideal shot.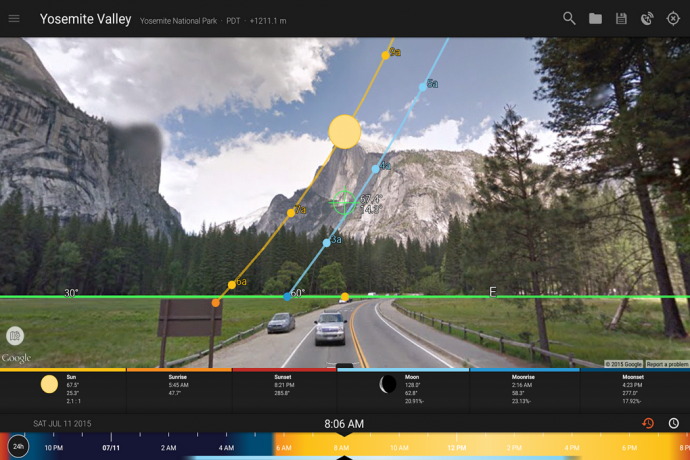 Augmented Reality actually overlays the paths of the sun and moon on a camera's view, so you can see where in the sky they'll be at a specific time and place. Photographers can use it to plan their shots ahead of time, and businesses can use it to gauge things like how best to align solar panels to make the most efficient use of the angle of the sun.
This tech is charging hard now and its implications are just starting to be felt in a variety of industries and my guess is the imaging industry is very much on the AR radar.