Drone Wars: Bald Eagles Now Taking Aim on UAVs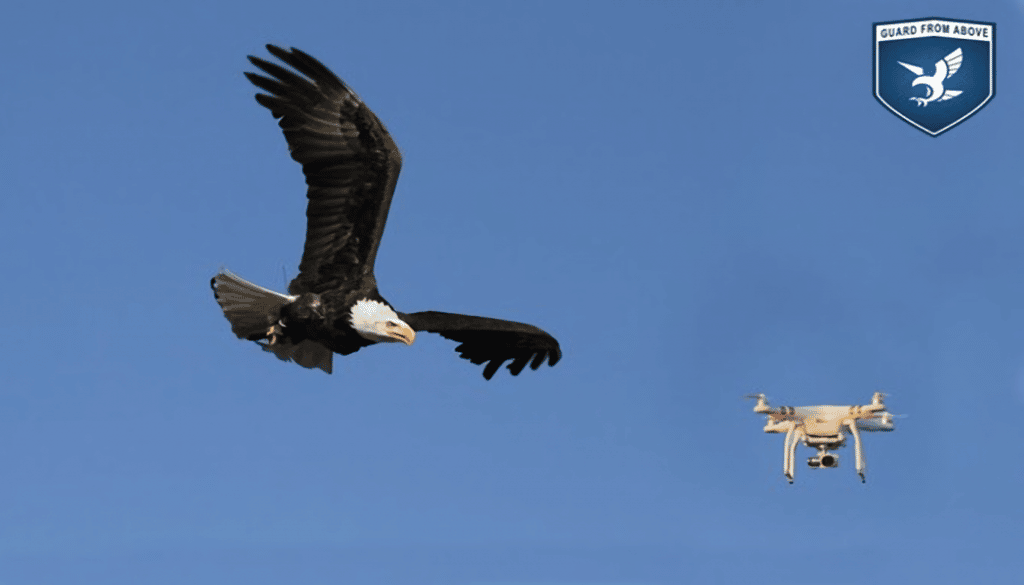 So, apparently this drone thing has gotten fairly out of hand. Before we get into the insanity that is taking place in this space these days, we'll remind you that we remain big fans of the technology.
We've written quite a bit about how incredible camera drones have become and how cool the stills and video footage have been that people are capturing with this things. Amazingly creative photography.
Well, the skies are now apparently getting a little over crowded with the devices of late and people are, perhaps, getting a bit invasive with their usage. So much so that the national police in the Netherlands recently aligned themselves with a group that essentially hates drones – the Guard From Above, a security firm based in Hague, that has taken to the skies in an effort to control drones that are going places they shouldn't be. And they're using a low-tech solution to fight this high tech issue – birds of prey.
Drones Of A Feature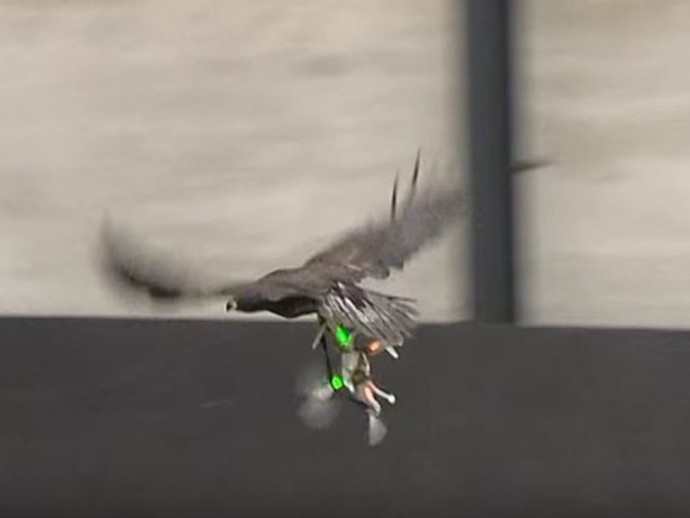 The company is training birds of prey to snatch wayward unauthorized unmanned vehicles right out of the sky – in mid-flight – before carrying them down to the ground. Their favorite bird of prey to use in this endeavor has been the bald eagle thus far.
A video Guard From Above recently released shows a pair of bald eagles, one immature and one adult – that have been trained to not only disable the drone, but to retrieve it and take it to the ground. Amazing footage.
The problems with drones or unwanted unmanned aerial vehicles (UAVs) as they are being dubbed, have been numerous as many consumers/photographers have been using them irresponsibly. In Japan, drones using nets have been developed to capture rogue UAVs that might threaten disruptions along flight paths. A team of British contractors have developed a "death ray" for drones that can disable them in flight.
A Bird In Hand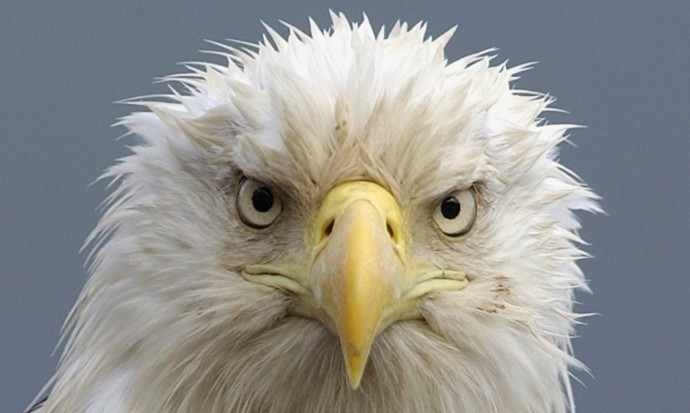 And now the use of wildlife is being employed to handle the growing drone issues.
"Sometimes a low-tech solution for a high-tech problem is more obvious than it seems," company founder Sjoerd Hoogendoorn said in a released statement. "This is the case with our specialty trained birds of prey. By using these birds' animal instincts, we can offer an effective solution to a new threat."
The fact that many species of birds have been getting pretty annoyed with drones for quite some time now certainly made using them to take on the flying robots a logical choice.
"I was flying my camera drone at the beach recently and apparently got to close to a seagull's nest and they attacked it, knocking it right out of the sky," claimed Long Island, New York-based photographer Ellen Miles. "It was crazy but I guess they taught me a lesson as I got too close their personal space."
This certainly isn't the first time birds of prey have been used by a government agency to handle a unique problem as here in the U.S. they have been employed for the management of other nuisance species, most recently to scare off geese near airports. The idea of using them to take down camera drones is another matter – one with some questions of ethics and perhaps an issues or two of legality as well. It will be interesting to see exactly where this story, as well as the Bird versus Drone Battle,  goes over the next few months.