DxO Marries DSLR to Smartphone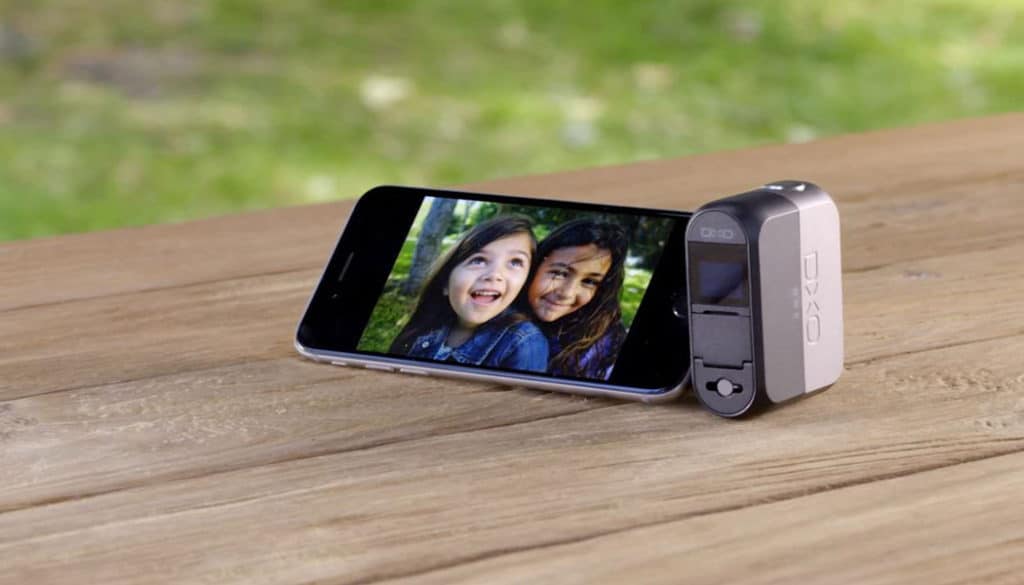 We keep talking about the day the imaging capability in smartphones reaches that of DSLRs, and a recent product intro from photo software makers DxO may have just cut to the chase in a fairly unique way.
The French software company is obviously better known for their great photo software and gear tests, but they may have just produced a groundbreaker here. The pocket-sized camera (2.65-inches tall/3.8oz) is dubbed the DxO One, and the particulars include a 20.2 megapixel sensor and a bright F1.8 lens with a 6-blade iris.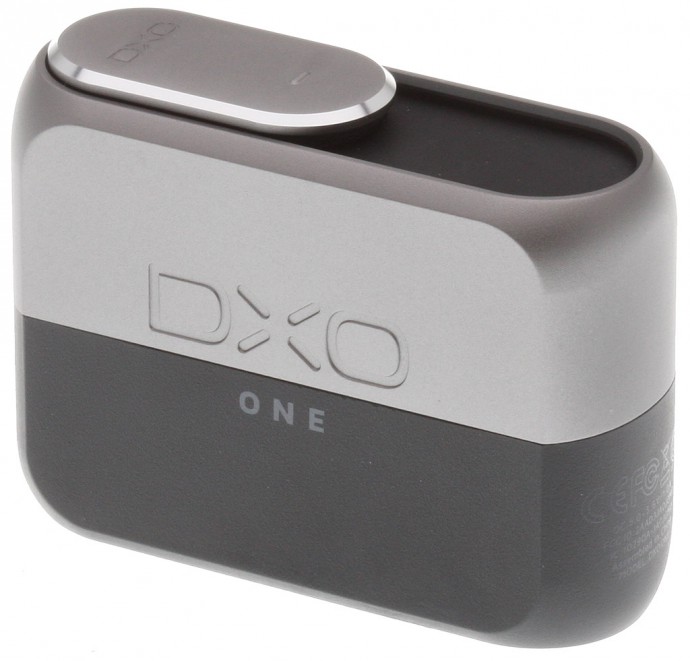 The kicker here is the fact the body is designed to be paired with an iPhone or iPad to form a complete camera via a Lightning connector. DxO was able to keep the body so compact by leaving the LCD screen out altogether as, once connected, the Apple devices supply the screen. The camera can also swivel 60-degrees in each direction once attached.
The senor is a 1-inch CMOS BSI sensor — the same size used by Nikon 1 mirrorless cameras and Sony's RX100 III so we can already tell you the low light capability of the One will be exceptional.
Toss in shutter speed (15s to 1/8000s), ISO (100 to 51200), and capture modes (Scene, Speed, Aperture Priority, or Full Manual), 1080p/30fps video, built-in micro SD card and image stabilization and you're talking some serious imaging capability here. They also offer an app that lets you access all the controls.
We are told you can expect a September ship date and a price tag of around $599 – and the DxO site is currently taking pre-orders.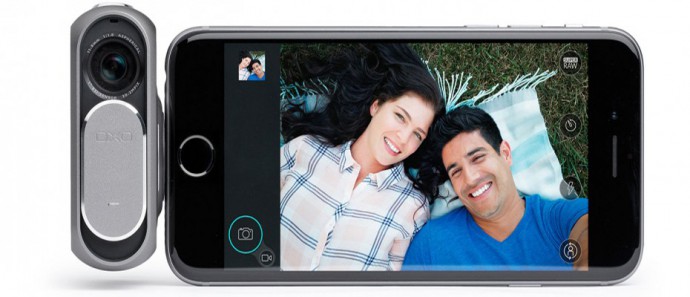 As most of you are already aware, the list of mediocre to just plain awful third-party imaging attachments for smartphones is long and a bit tedious. What DxO has done here is bring an entirely new concept to this party – one that does indeed lift the image capture capability of a smartphone to new heights.
The $599 price tag may be looked at as a bit of a drawback as that total could go toward a true DSLR. But those out there that are already committed to taking shots with their smartphone only now have an option of turning that camera into a far more serious picture-taker, minus the bulk inherent in most DSLRs. They were also smart in offering the level of control that the typical enthusiast photographer wants.
And if you check out most of the online reviews of the DxO One that are popping up the only drawback being discussed is that aforementioned price tag. No one is bashing either the concept or the image quality.
What may be most interesting to see after its launch is how long it takes for other camera makers to come to market with competitive devices for smartphones – and we're talking the serious camera makers here. If a device like the DxO One catches on it may be safely assumed the mirrorless camera market could certainly take a hit.
Also interesting is the fact this particular innovation didn't come from a camera maker, instead brought to us by a software company, albeit one that has always known a thing or two about image quality and lens design.
The mobile imaging space gets more fascinating by the day now and the twists and turns it continues to take are certainly keeping the traditional camera companies on their toes.
Only this announcement has a slightly different feel to it – one that may just be looked back upon as the day the worm turned in the mobile imaging space. We'll see.