Editor's Choice: A Fashion Portrait Under Sharp Sun
Portraits of beautiful young models will never lose their attraction. So we feel obliged to include a few in Editor's Choice from time to time. Let's look at how you can take great portraits even under direct sunlight and at just what's important for a fashion portrait.
We haven't showcased a stylized portrait of a model in a long time, and so it's time to make amends. Let's take a look at what interested us about precisely this photo. At how it looks when someone tries to step outside the typical time-tested approaches and try something new.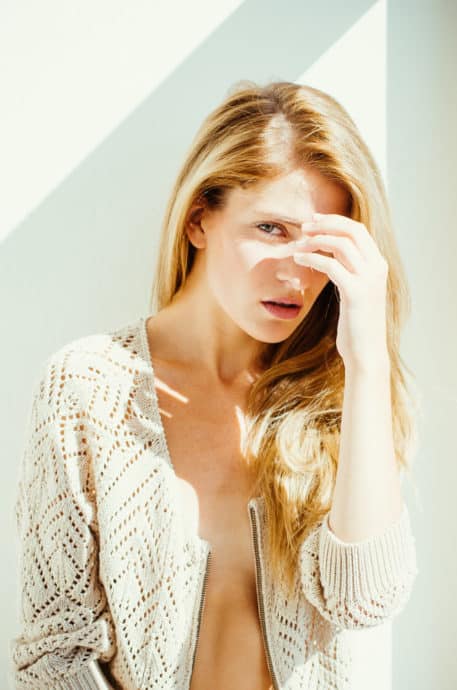 A Natural Look Is a Sure Bet
This photo looks very natural, which is the main reason why we included it in our selection. The model presents her very natural pose, even though it is a pose, quite elegantly and naturally. It doesn't look "staged" like in many photos of this kind. Her open sweater doesn't seem cheap, just a little provocative—which is great.
Breaking Convention
Both beginning and intermediate photographers are accustomed to always and only taking portraits in soft light, which is pleasantly diffuse. This is the simplest route both for you as the photographer and for your model. It's easier for her to look at the camera—she doesn't have to "grimace," because the sun isn't shining in her eyes. In this picture the photographer and the model chose the more complicated route, but the result was worth it. The sharp light makes this photo more interesting, and it even adds some logic to the pose taken by the model, who is covering her face with her hand.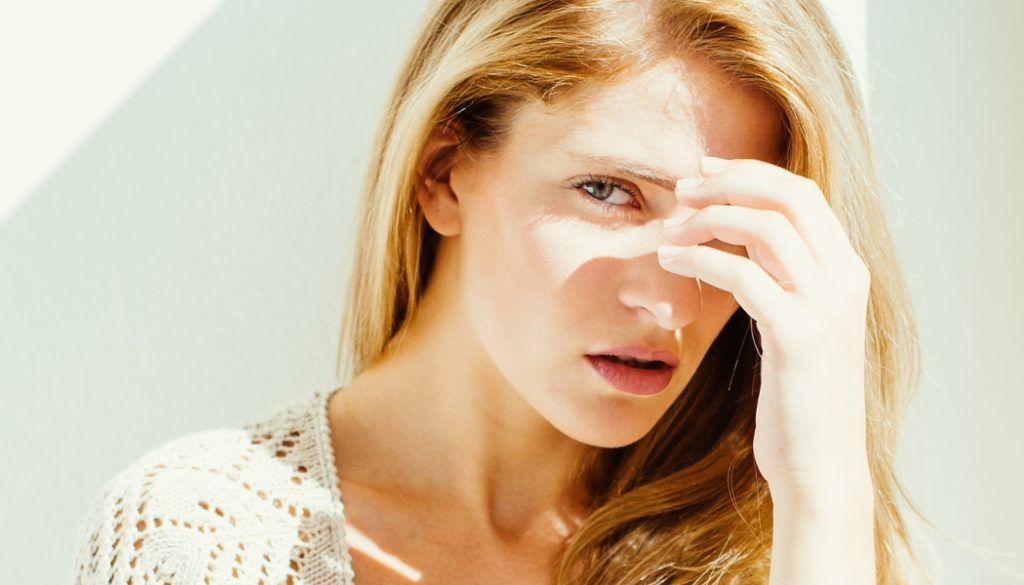 The photographer also made very good use of the dynamics of his camera—there aren't excessive differences in this photo between the light and dark tones. For photos like these it's good to keep in mind what equipment you have available and to make its pluses and minuses work out in your favor.
It's also good when a photographer gets together with an experienced model. When that happens, you get successful photos like this one, which are a bit different than the usual portraits with a minimal depth of field.