Editor's Choice: The Grace of Minimalism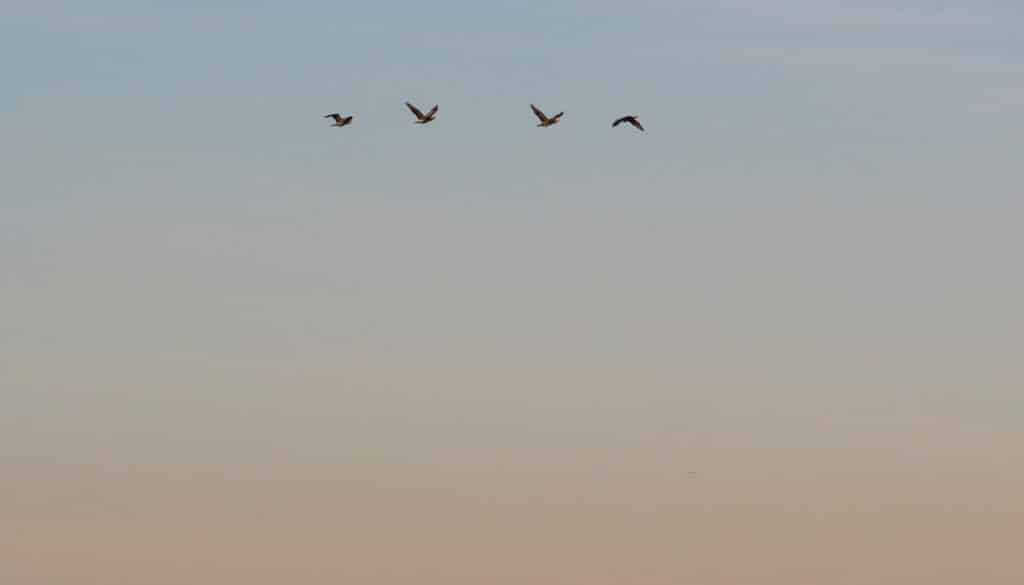 Less is sometimes more. This phrase is rather trite by now, and yet there's still something to it. In some pictures, a single strong theme is enough to engage the audience at first sight. We'll look at precisely such a photo here.
The way minimalism works is simple. Just remove everything unwanted from a picture, and only devote space to its central element. Minimalism also often plays with geometry, geometrical arrangements, or simple structures. This picture of four birds flying above the sea is no exception.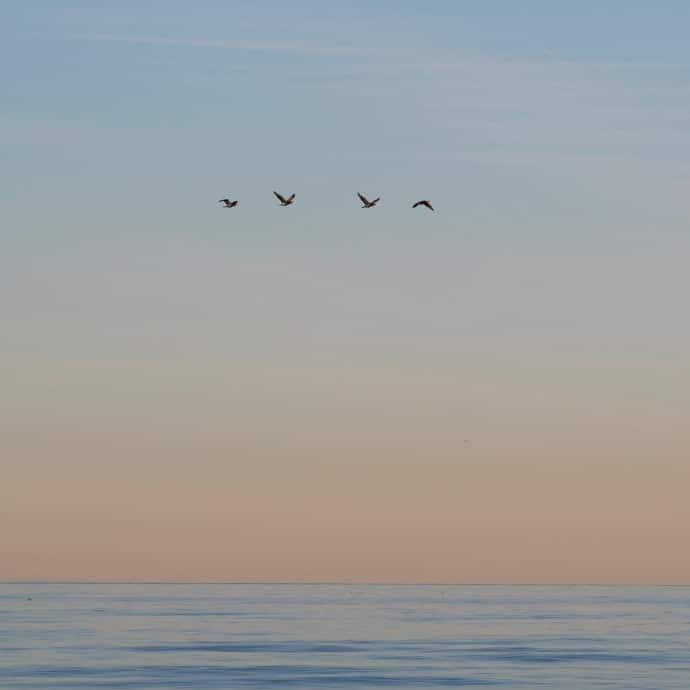 Gentle Lines with a Contrasting Element
The four bird silhouettes clearly dominate the photo. They're not at all large or imposing, but thanks to the gentle, low-contrast background, they stand out the moment you look at the photo. The direction of the birds' flight also goes with the sea surface, and so the whole photo exudes a very calm and harmonic feeling.
Essentially you could say it's made up of several horizontal lines on top of each other. Even the color gradient is subject to this horizontal rhythm.
Balanced Composition
Vertically, this photo is composed to the center and thus flies in the face of the Golden Crop. But this is beneficial here—for two reasons. First, the vertically centered composition contributes to the picture's harmoniousness. So it actually divides it into two nearly symmetric halves, each with two flying birds with similarly spread wings.
The second reason is that this centered composition actually does honor golden-crop composition. Look more closely. You'll see that the birds form a line that starts and ends roughly at the intersections one third into the picture.
The lower third, with the ocean horizon, is shifted slightly downwards, giving our avian flyers more room and more of our attention.
Black and White Conversion
Thanks to the one high-contrast element and the relatively low-contrast background, this photo is an ideal candidate for black and white. The soft colors are lost in this conversion, but it draws all eyes even more strongly to the birds. Then it's just a question of which impression you as a photographer prefer.