Editor's Choice: A Winning Street Photo
Street photography—you could also call it documentary or reportage photography—is a very popular genre. It doesn't take a lot of equipment; you just need a camera, a street, resolve, and a well-trained eye.
A photo's most important stock in trade is its atmosphere. You can support that atmosphere with light, composition, and the right edits. Take a look today at a photo with atmosphere that we've found in the Zonerama galleries.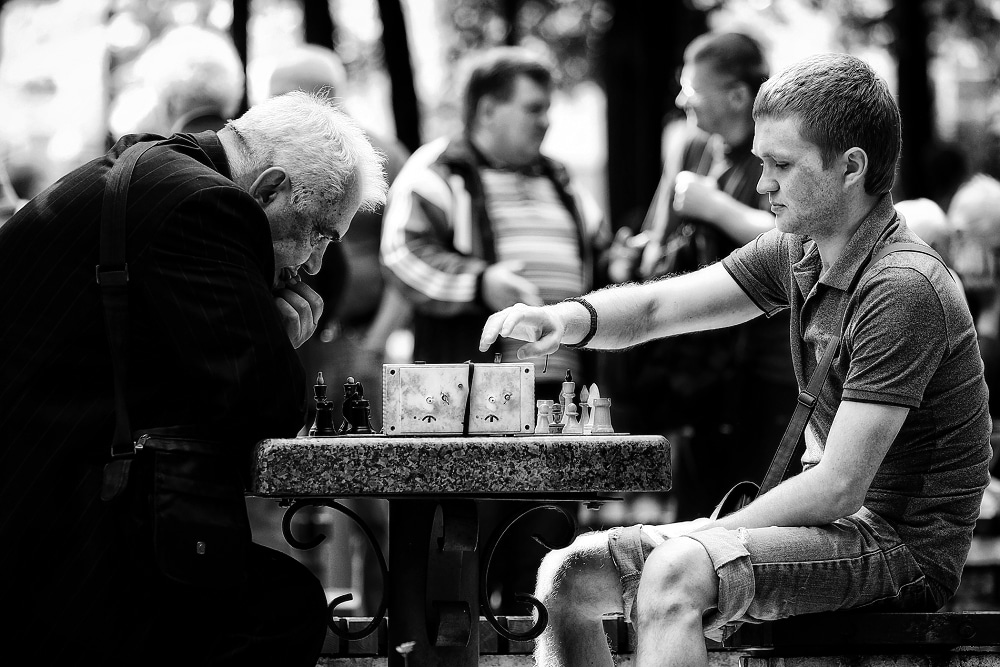 Dramatic Atmosphere
This photograph interested us mainly because it was eye-catching at first sight. The atmosphere of the chess game is riveting. On the one hand you see the lightness of the play, and on the other hand you see immense concentration. Even a game that may at first seem boring has fantastic moments such as this one.
Looking at this photo, you don't even have the feeling that its subjects noticed the photographer. Both the audience and the chess players have been placed in the frame excellently. This whole "cocktail" is completed by the overall atmosphere.
One with the Other
This photo's excellent light fills out the equally-important overall atmosphere well. Above all note how the contours from that light superbly draw the outlines of the main subjects.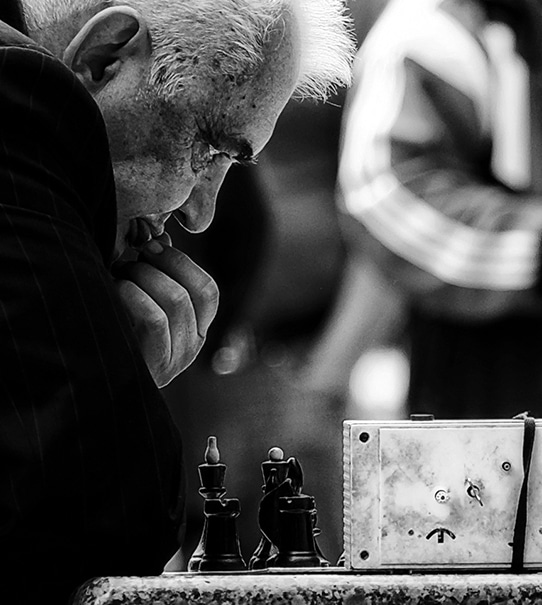 The black-and-white conversion was also fantastic, and it suits the photo very well. Thanks to the light, this photo has the kind of superb contrast that black-and-white photos so deeply need.
We're glad that street photos like this one are becoming more widespread, because life on the street is delightfully varied. (And by this we don't just mean photographing people who live on the street—because that's not the right road to street photography.