Finding inspiration in the life and work of Viktor Kolar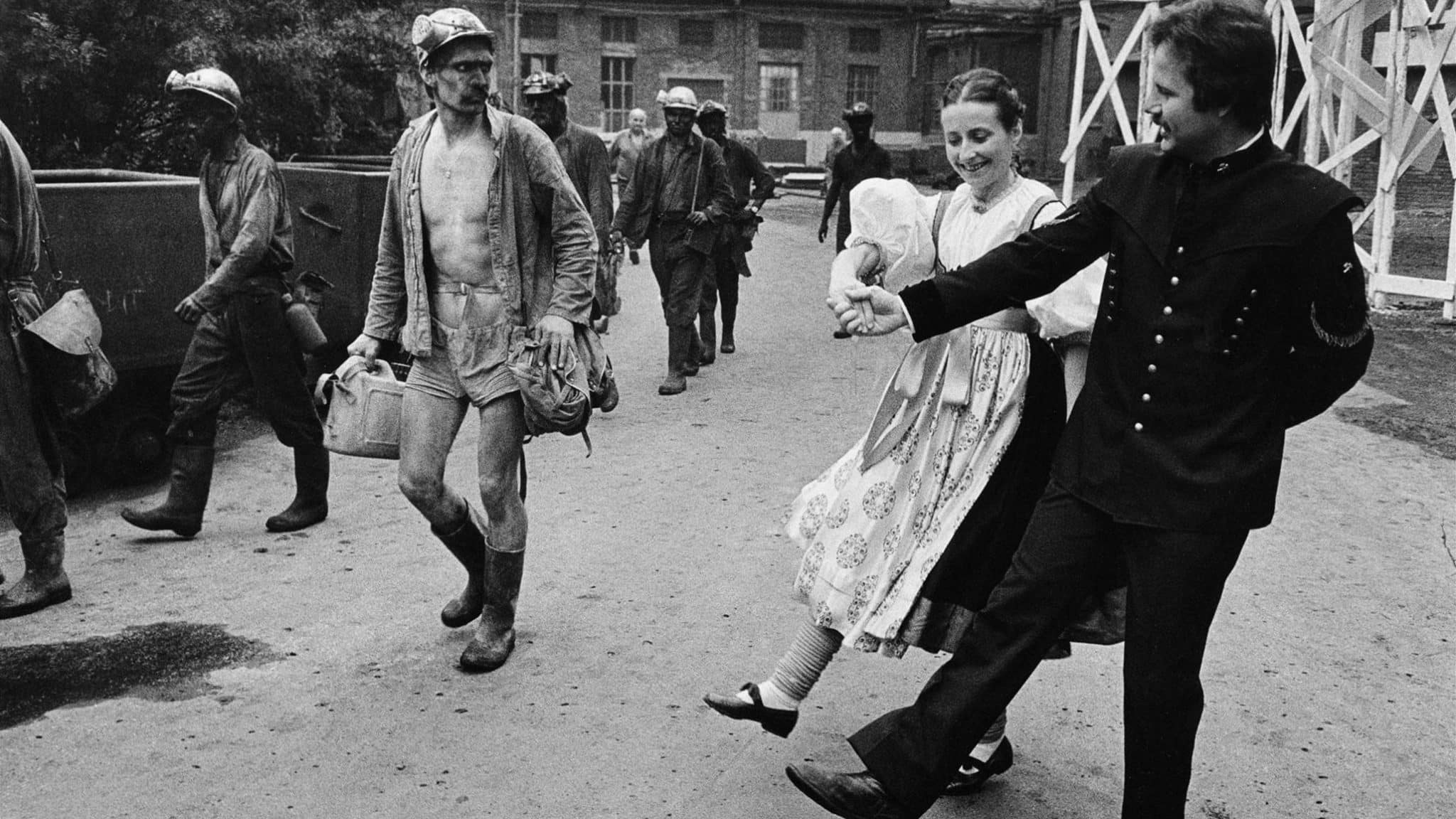 The Prague Spring brought Viktor Kolář to Canada at the age of 27. He didn't want to live under the Communist regime that would force him to lie. Though he was already a photographer at the time, as a foreigner, he needed to earn a living with the physically demanding and dangerous work in the molybdenum mines in the mountains 400 miles from Vancouver. A few years later, when he was well on his way to becoming a renowned photographer, he decided to return as an unknown emigrant to his native Ostrava. For the remainder of his life, he left his mark on Ostrava with his black and white images.
Powerful life experiences contribute to the free thinker, Viktor Kolář (born 1941), and his ability to observe a city and its people from an untraditional perspective. Let's take a deeper look by getting into his mind and gaining inspiration from his work.
A subject comes from within
Ostrava is the driving force in Kolář's work. He left Ostrava in 1973 and in spite of the punishment that awaited him as an expatriate, he returned. He came back to Ostrava to dedicate himself to a subject that spoke to him. One that perhaps completed his search for his life's purpose. He was true to himself. What subject speaks to your soul and intuition?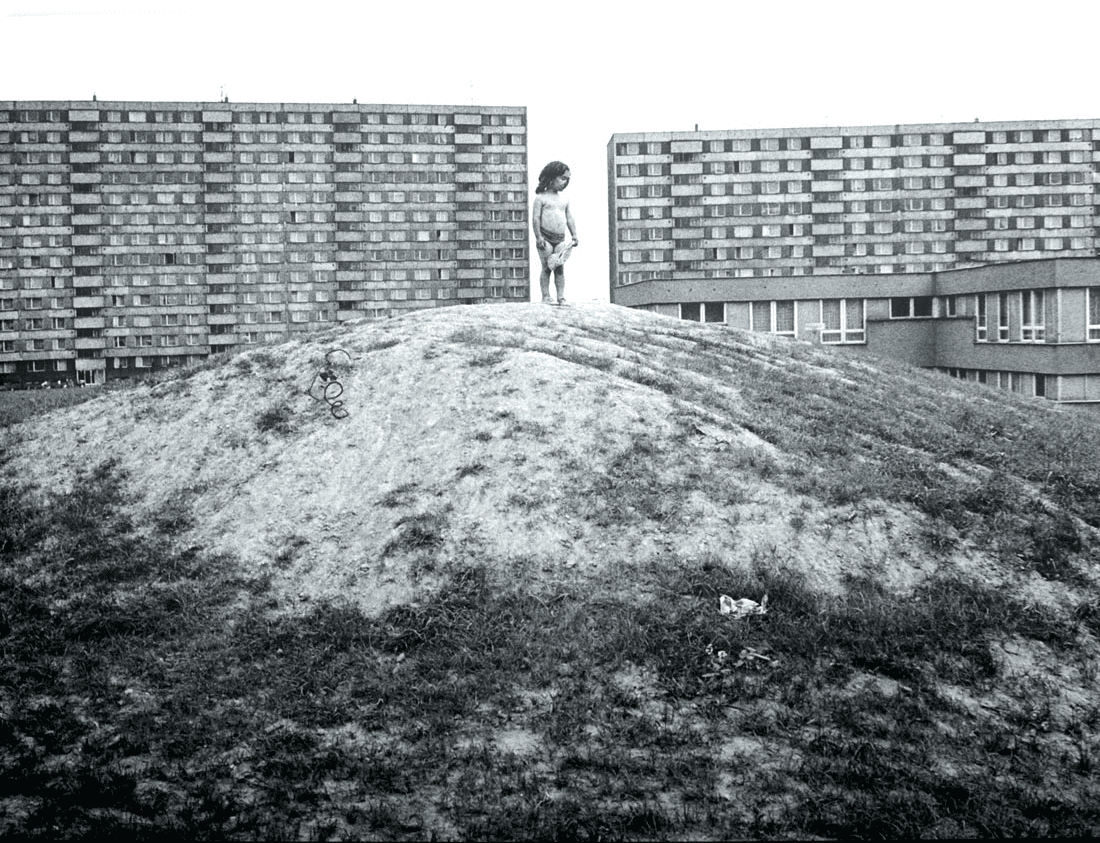 Decisions made free from any outside influences.
Kolář's return to his homeland raised many questions. In Canada, he was able to photograph freely and was becoming acquainted with famous photographers such as Cornell Capa (the brother of war photographer Robert Capa, among other things). Along with other big names in photography, he was gradually being showcased in leading galleries. In Communist Czechoslovakia, on the other hand, he was starting from scratch and had little chance of getting his photos published.
"I finally understood the basic values that are critical in one's life and it is in these where I found my life's purpose. I realized that regardless of the political situation, a person still leads their own life and has a responsibility to do so," he said in an interview with Karel Hvížďala published in the book Canada. By returning to Ostrava, he wasn't able to photograph freely, but he didn't have to make compromises. It was the decision of a free man. Also, as we already mentioned, Ostrava was a subject close to his heart. At the age of 33, he already felt mature and knew that the communists wouldn't force him to lie. This fear had been the reason he immigrated five years prior.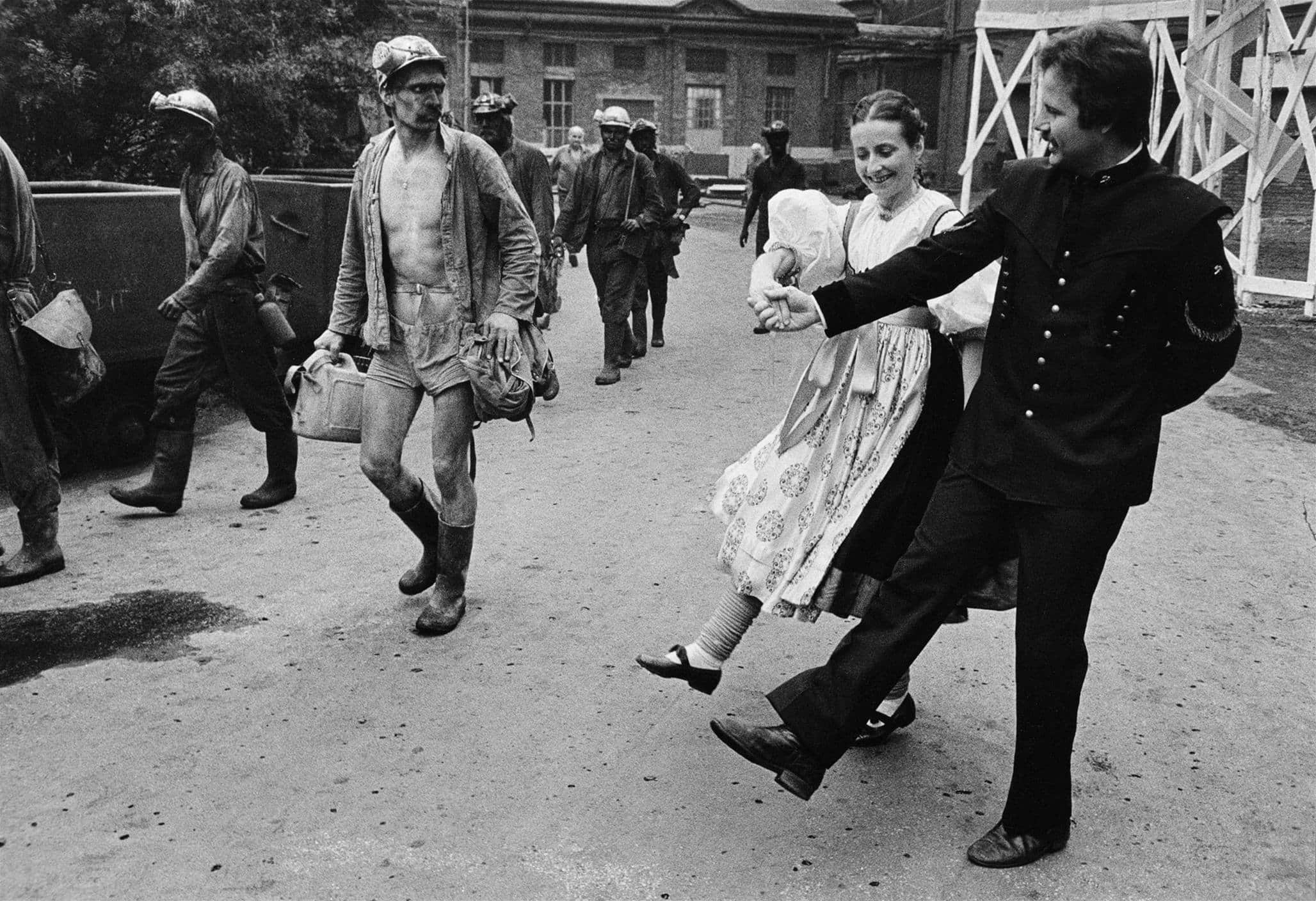 Viktor Kolář remained faithful to what gave his life meaning, despite the hardships this choice brought. This faithfulness remains true to this day because, despite new trends in documentary photography, he remains loyal to not only analog cameras, but also the traditional process of documentary photography. What's more, he refused to become a professional photographer in order to maintain his freedom and not be tied down by commissions. These are outside influences that any photographer can succumb to. For example, allowing others to tell them what to photograph, how to photograph, why to photograph, and how quickly it should be published and so on, regardless of their inner desires.
A city free from bizarrerie
A landscape ravaged by industry, piles of coal, a cemetery in the background, thick smoke billowing from the chimneys, isolated homes drowned by factory buildings, the soot-blackened faces of the workers, and among it all, children playing. Ostrava is able to captivate us with images that residents from other regions of the Czech Republic aren't accustomed to, resulting in the observation of something seemingly bizarre or curious.
Viktor Kolář presents these scenes to us, but uses them only to bring us into the context of the unavoidable circumstances and elements of the life of local inhabitants. It doesn't conjure shock at how people could have lived there, but rather shows how people in fact did live there. Rather than simply capturing curious scenes, he dives beneath the surface. 
Questions of human existence
What exactly does it mean to go beneath the surface? Kolář's images are shaped by the city itself, but more than anything pose the basic questions of human values and the quandaries of human existence: Who am I? Why am I here? Where am I going? Why am I going there? How did I get here? Kolář reflected upon these questions and their many answers not only through the situations and faces of Ostrava's inhabitants but also of those in Canada. 
Ostrava is not a theater set, but rather a melting pot in which similar questions just simmer without the inhabitants needing to pose the questions themselves. They are primarily posed by the photographer who conveys them through his images. For this reason, the Ostrava series is not merely footage of a certain place at a certain time. It is transcendental and universally shared by audiences from around the world. 
Detachment and intimacy
According to the author Jan Balabán, there are two mindsets that are united in Kolář's images: detachment, which Kolář gained from his time in Canada and the exile from his own nation, and intimacy, which is achieved when you choose a subject that is close to your heart and life. 
Acquiring this dual mindset can be difficult, at least in Kolář's case given his specific life experiences. Whether you have found your life's subject, or are still searching, it won't hurt to detach yourself for a moment, by traveling and observing other places, cultures, and traditions. This may help you gain the required detachment that will paradoxically draw you closer to your subject, allowing you to observe it with fresh eyes.
Workflow
Kolář tries to be as inconspicuous as possible and for that reason, he doesn't go out wearing a photographer's vest with fifty pockets filled with spare batteries, a camera flash, and consent forms. While he does photograph using a digital camera, he uses it only for family portraits. Even his most recent work has been shot on analog cameras which force him to completely think through his scene and patiently wait for the perfect moment. He carries his Leica camera in his pocket and takes it out only when the scene is ready to be photographed.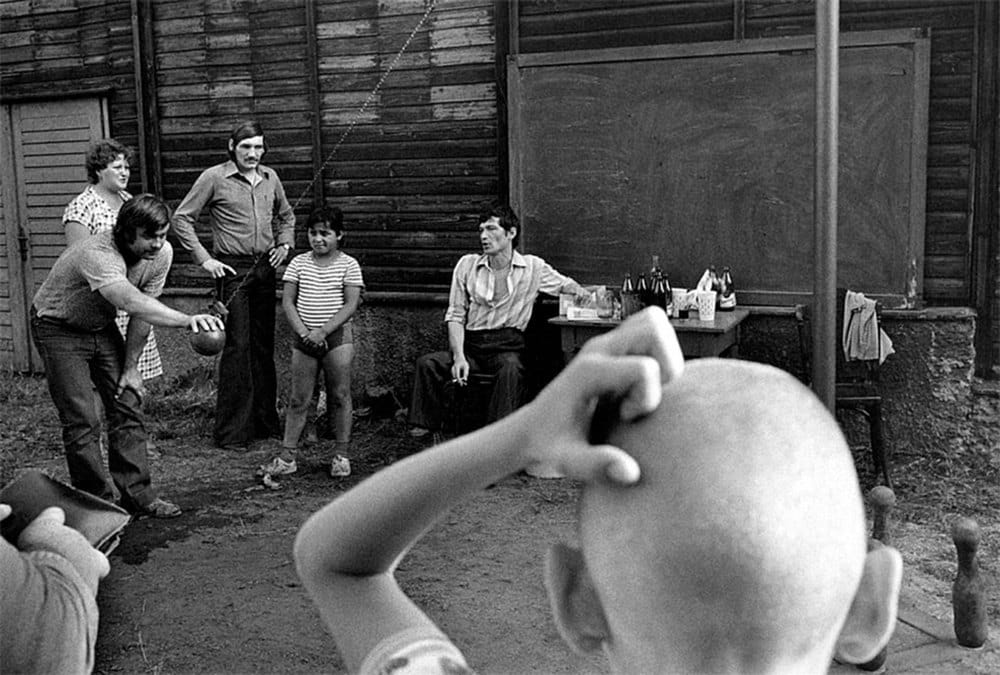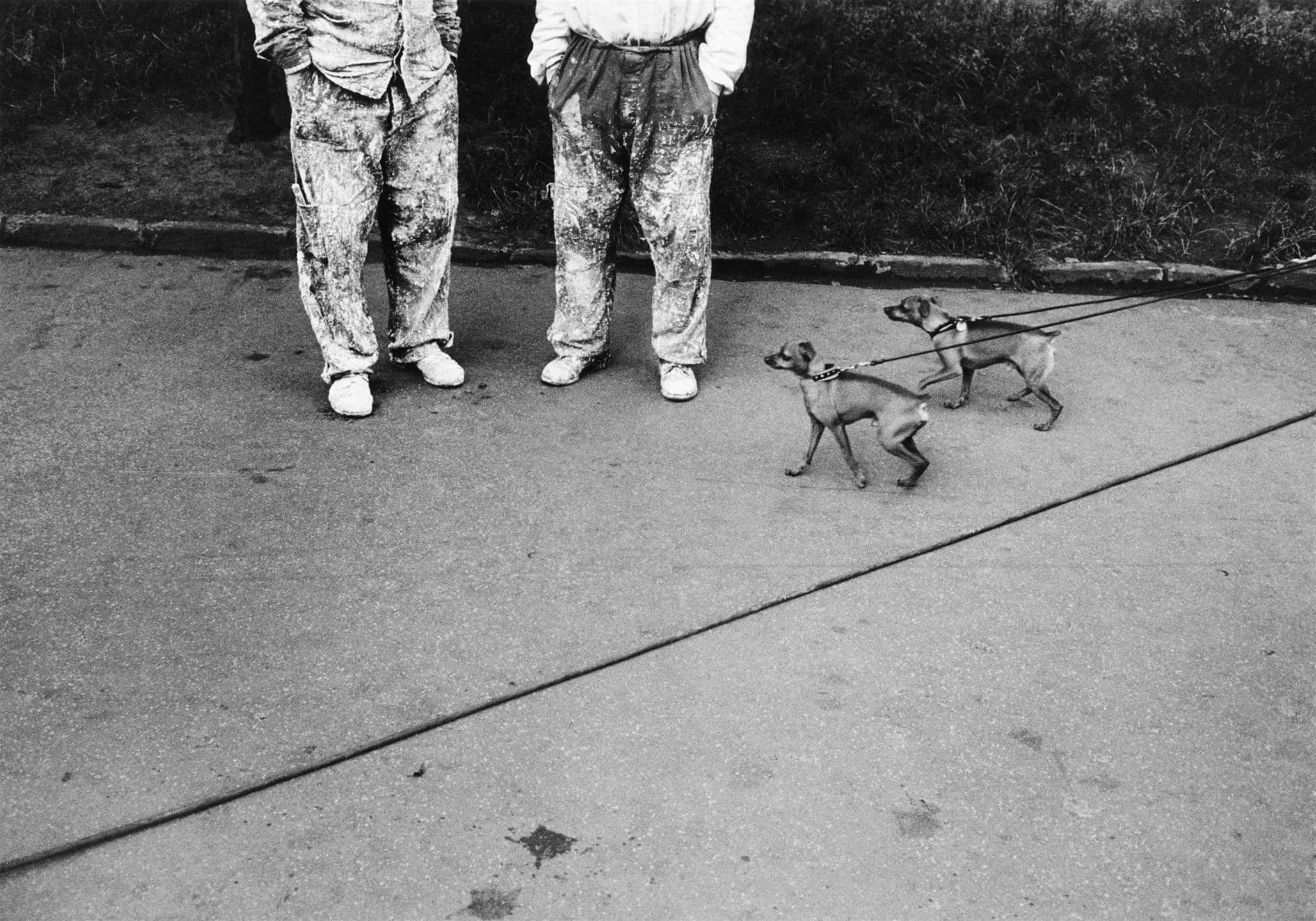 For example, once Kolář saw a man that was keeling over in front of a church. People were just exiting the church doors and a few stood in the distance. Kolář didn't hesitate and even with his cane, rushed to the front of the church so he could capture the man lying on the ground, the crowd fixated on his body, and a small group of people in the distance in initial shock. Of course, people rushed to his aid, but the photo itself doesn't yet capture this moment. Capturing this moment instead would have resulted in only one interpretation, while Kolář's photo remains open to interpretation.
A long time must pass before I accept a photo into my space-time continuum, a year, sometimes longer.
What's surprising is that looking back on some of his photos, they are unrecognizable to Kolář.
The challenges of today's street photographer
"When shooting, I look for people that are in extreme situations at a given moment or I seek out certain personalities, leaders of the pack, distinctive types, cocky fellows that walk proudly down the street because they understand the current era and know their way around it. That's what's missing today – these self-assured, working-class types have been replaced by businessmen, and they aren't as interesting…" says Kolář in an interview with Petr Volf for his monograph Ostrava in which he also includes images from after the Velvet Revolution.
At the same time, he reflects upon the challenges of today's street photographer. The fact that nearly everyone today takes photos, they are no longer invisible; people notice them and know they can prevent the photo from taking place. "You won't take a good photo if you ask for permission, because this isn't how a good photo happens – the life evaporates out of it," he explains. And what if someone sees you? "If someone doesn't like that you're taking their picture, you either run away or attempt to explain it to them. Or you have to seem as if you have the upper hand, as if it must be so, or even better, that it's an honor for the subject to be photographed. This was the case for the photographer Cartier-Bresson who photographed primarily out of curiosity. It was his obsession and he knew how to appear in charge!" he recommends in the interview with Karel Hvížďala, printed in the book Canada.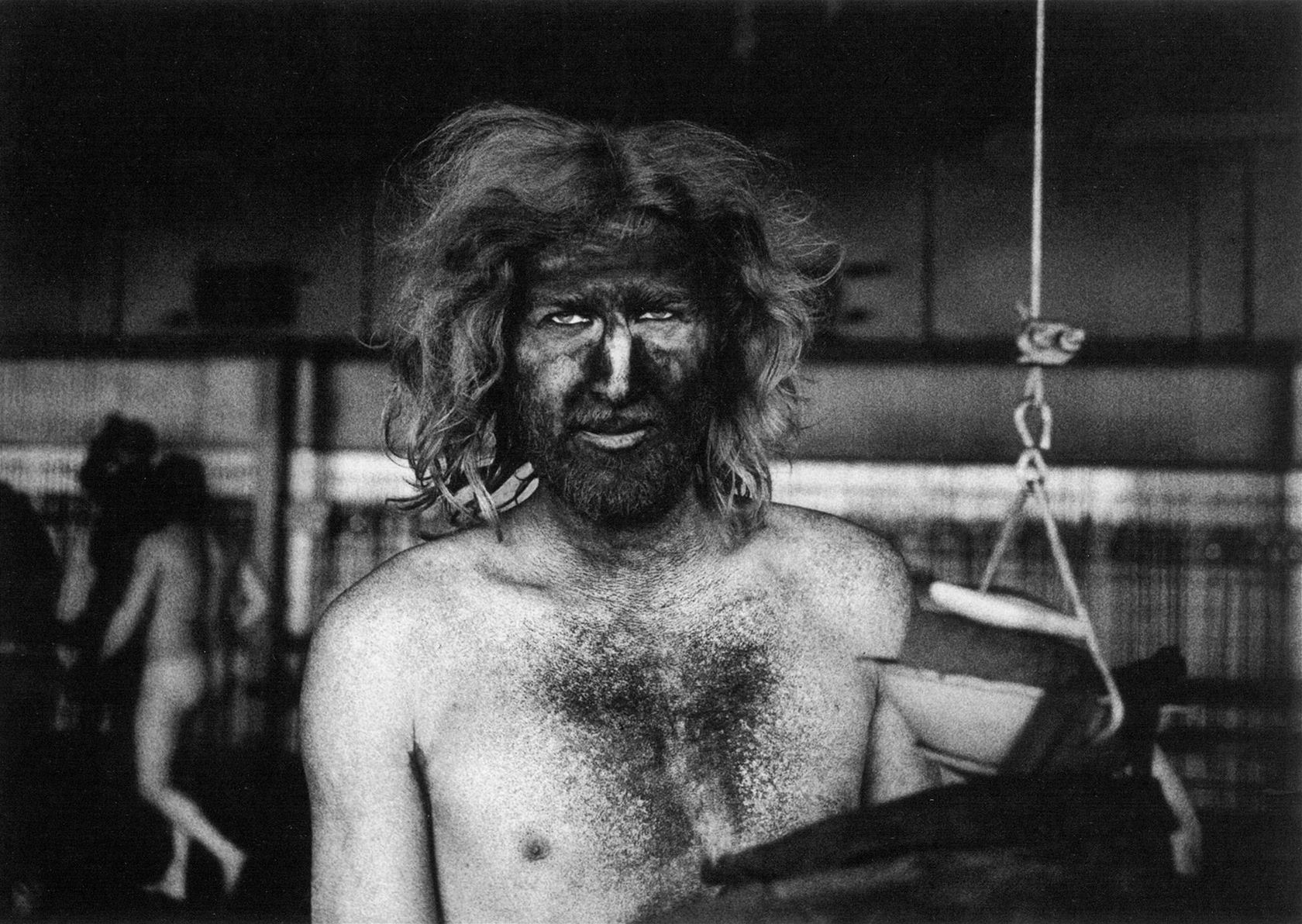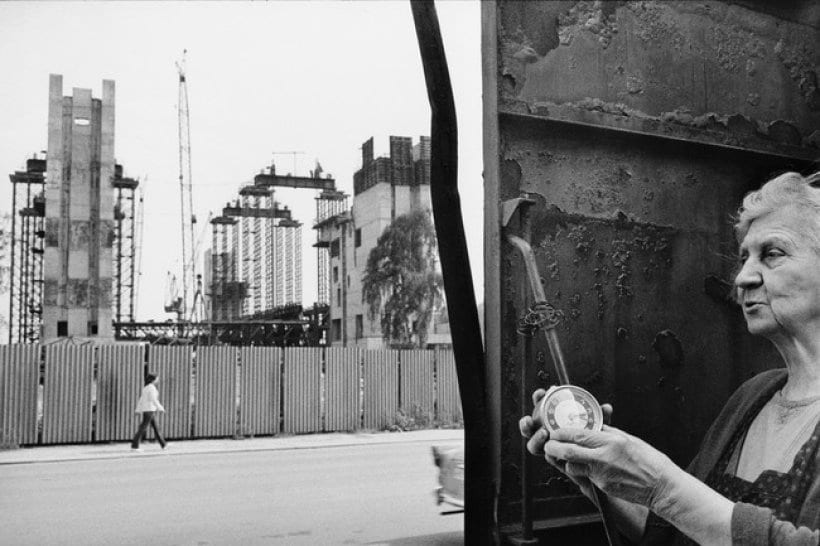 "Earlier, there was a cult of industry and labor. Today this history is hidden behind the new facades of bank buildings. Yet below these modern buildings are mining tunnels, slowly filling with gas. That is the metaphor of our current situation," said the author in an interview with the newspaper Hospodářské Noviny.
In the end, it's up to you to decide how ethical this approach is. On one hand, everyone has the right to know they are being photographed. On the other hand, we miss out on the delicate observation of people's lives that some photographers, including Viktor Kolář, are capable of capturing.