GoPro Goes Immersive, Debuts VR Camera Rig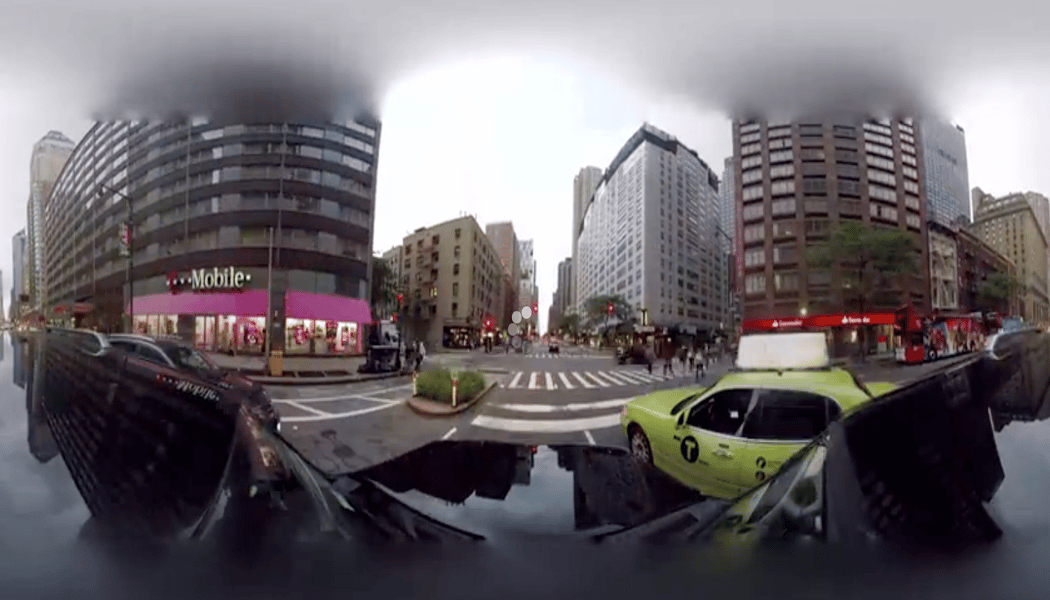 After dominating the Action Cam space for the last several years, the makers of GoPro have decided to jump into the virtual reality space with their highly anticipated release of the Odyssey rig.
They've actually set up a circular imaging configuration that features 16 perfectly aligned GoPro Hero4 Black cameras (yes, the same cameras we've all been mounting on our bikes, surfboards, etc). Toss in the secret sauce of some special Google hardware and software to combine them into a single 360-degree stereoscopic 3D video at 8K resolution and 30 frames per second, and you've got a pretty nifty VR setup.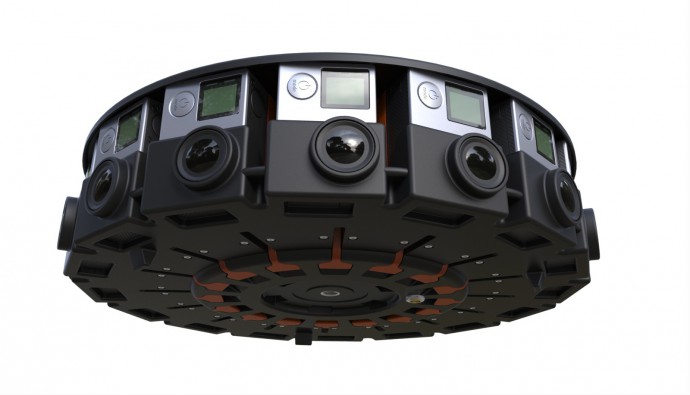 google?
The resulting video is an immersive, 3D experience when viewed through a Google VR headset and the quality level of video the GoPro cameras produces is spot on. They are calling the setup a stereoscopic panoramic capture rig – and the website adds, "That takes your audiences on incredible journeys."
The "rig" is optimized for Google's Jump VR assembler that transforms the 16 separate GoPro video cams into the aforementioned stereoscopic VR video.
"Virtual reality is a promising innovation with incredible potential for commercial and artistic applications. With Odyssey and Jump, GoPro is encouraging content creators to pioneer the new technology – to capture, edit and share immersive content," explains Tony Bates, president of GoPro. "We already know that GoPro users are some of the most talented content creators in the world, so we can't wait to see how the professional community will use Odyssey to capture life's most memorable moments in a whole new way."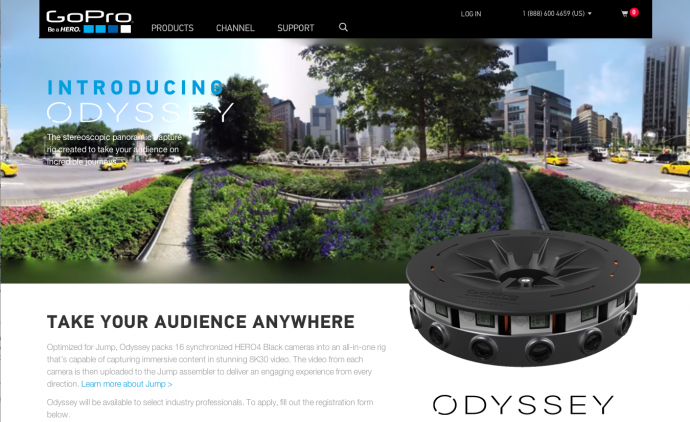 VR's Time to Shine
Where VR is headed is anyone's guess right now as a public response thus far has been similar to the response of 3D imaging tech – rather tepid. And that could simply be a case of there not being any true, affordable VR consumer cameras to play with. And at $15,000, the GoPro Odyssey most certainly isn't for the everyday shooter.
However, despite the starts and stops, VR may finally be ready for its coming out party, and with a company as well known and respected as GoPro among consumer photographers, VR tech will, at the very least, now be on the radar of photographers of all types.
Tech Specs
Both Google and GoPro have set up a Limited Access Program (LAP) and those interested in participating can sign up now through the end of the year. GoPro and Google tell us they will work together to select content partners who will be granted access to purchase the limited-quantity Odyssey rig and showcase the full potential of 360-degree content. For now, Odyssey will be offered with the aforementioned $15,000 price tag, which includes:16 HERO4 Black cameras, fully loaded with custom firmware;16 array backpacks with syncing cables; custom-built ultra-rugged Pelican case; microphone; warranty; support
The two companies also claim that YouTube will be adding support for VR video playback by the end of 2015.
360-degree NYC
As you might expect, Google has already gotten the rig in the hands of some prominent photographers and you can check out some recent videos captured by photographer Neil Britto as he spent a day with Odyssey roaming around New York City.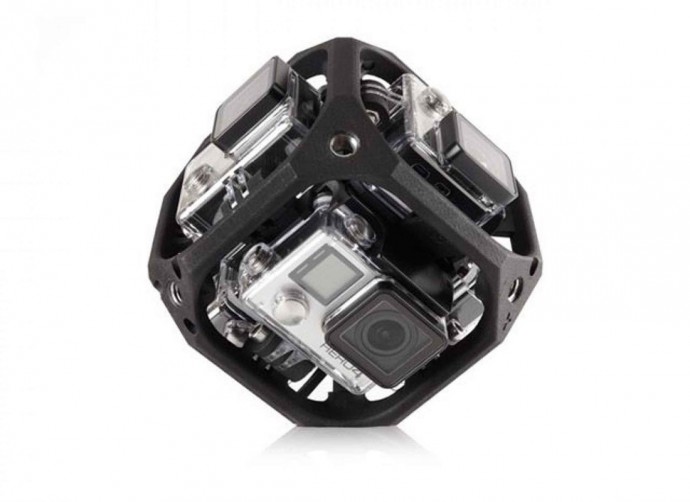 The company is now offering the VR device for media professionals, content businesses, and active producers only. Once Odyssey goes through its paces you can expect to see various versions released at significantly less than Odyssey is priced. GoPro is already in the immersive video game with their GoPro Spherical camera, a partnership with software maker Kolor and their impressive image-stitching tech.
Very cool stuff and great to see consumers finally being given a legit chance to get in on the 360-degree video game.