Halloween Imaging Tricks And Treats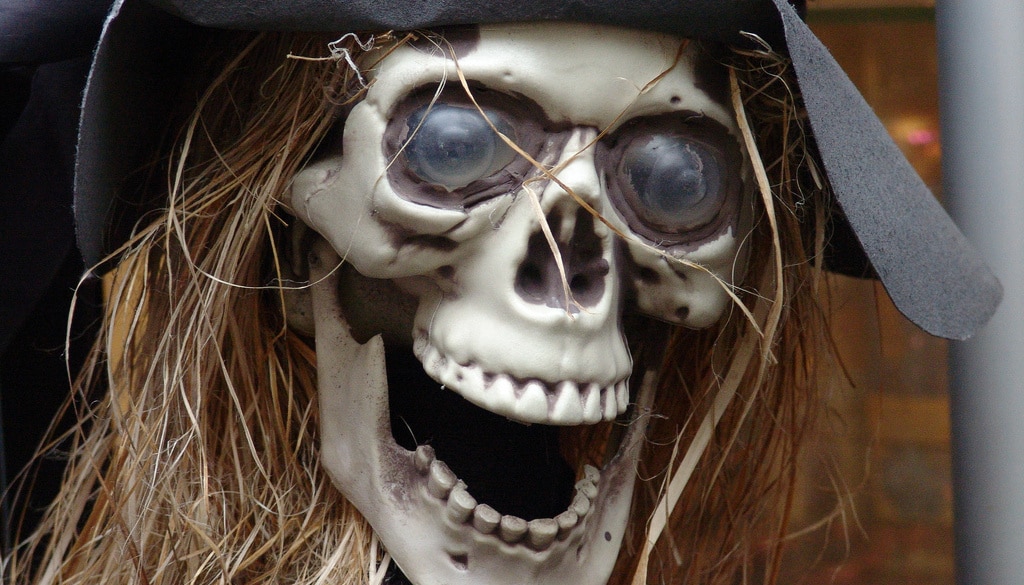 Turn your Halloween photos into something a bit more "spooktacular" with some easy and fun photo apps and creative little holiday craft idea. 
Okay, we know, once the sugar rush has turned into the sugar crash and the costumes are crumpled in the corner, all that's left to do is turn your digital memories into long-term treasures. If you plan on being an active shutterbug for Halloween, here are some fun ideas to turn those ghoulish visions into a treat for the whole year:
There's an endless list of photo apps out there that will help turn your run-of-mill portraits into something a bit more spooktacular (had to get that word in there somewhere).
Create a Haunted Digital Photo
Using the Scary Pictures app (free, iTunes) iPhone and iPad owners can create their own haunted images. You can use their template of haunted imagery and insert your own photo, do some basic edits to make it more ghostly (or ghastly) and share it via email, Twitter and Facebook to terrify friends and family.
Turn Yourself Into a Zombie
The appropriately named, if grammatically strained, "Make Me Zombie" can do just that. Simply upload an image and it will locate the face and "zombiefy it" with ease. The zombie pic can then be downloaded to your computer or shared via Twitter, Facebook or email. There's also Zombiematic  and Insert-a-Zombie,  so apparently your ghoulish choices are quite vast.
No Clowning Around
Is there anything, or anyone, more frightening than a scary clown? The Scary Clown Booth  app turns the faces you've captured into some fairly terrifying clowns.
Not into human transformation? We hear that. How about simply adding a few cool Halloween-related effects? The Halloween Photo Effect app includes the usual Halloween fare – pumpkins, ghosts, graves…you get the picture.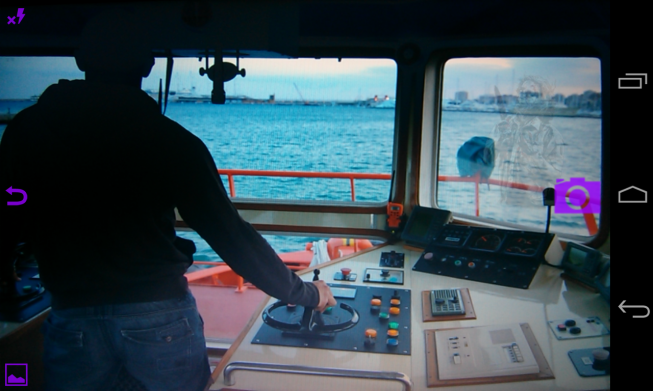 Lastly, we have to admit, we kinda dig the Ghost Capture app, as you can take any photo you capture and insert a fairly creepy looking ghost. You can even adjust the transparency of the ghost to some pretty realistic-looking levels. Check out the ghostly image embedded in the far right of the image above.
Crafty Craft
So now that you've creepified a few photos, it's time to print them out and make them part of a nifty Halloween craft project.
Nothing says "Halloween" quite like a jar full of human eyeballs (fake ones, please). Via Jennifer Cisney, you can add your own photos to this gory milieu:
Fill a jar with water, red food coloring and some plastic eyeballs for a really gross Halloween photo display.  You can then submerge prints that are printed on special paper such as Kodak XTRALIFE Coating paper, that makes them incredibly durable and even wipeable. There are several brands of submersible photo papers so make sure either your local retailer or local photo kiosk offers one.
Of course, if you don't want to submerge your print you can always tape it to the back of the jar.
From your friends at Zoner have a fun and safe Halloween.