Light Field Camera Uses Simple Trick for Complicated Results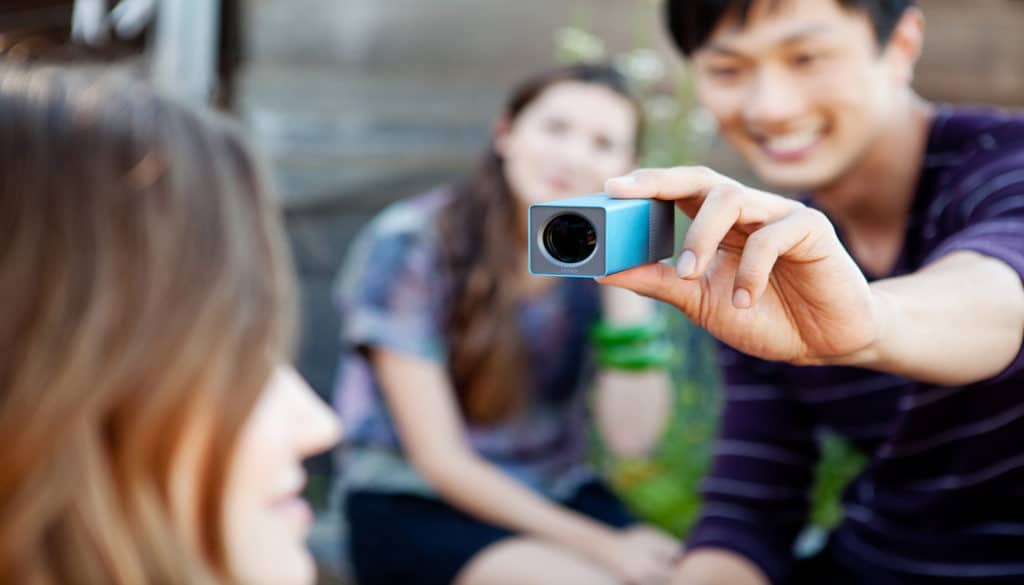 We've watched photography take off in some pretty fascinating directions over last 10-15 years and can only imagine where it's headed over the next decade-plus.
Among the more amazing pieces of tech during that time span has been Lytro's Light Field Technology. While we shy away from using the term "game changer" – the tech inside the sensor Lytro developed is taking imaging in some incredible new directions.
The entire notion of aperture and focus becoming adjustable after the image is captured, adding this kind of interactive perspective, is just a dazzling piece of imaging tech.
The ability for even a beginner to choose what part of an image is in focus after the shot is taken blew us away when we first saw it several years ago. Lytro turns this trick by using an array of tiny microlenses that sit in front of the sensor, gathering light and depth information about the scene in front of them. That data is then computed and reconstructed as one image. An entirely different way than we've been used to for image capture, that of simply grabbing a moment in time and the process being done.
They have spent the last few years refining the tech in the time since it's launch and now bring us the Lytro ILLUM – essentially a close-up look at the next phase in consumer photography. Released late last year, this camera finally places this tech in a true shooting device. Gone is the thin, rectangular form that debuted the Light Field wizardry years ago. Gone too are the rules you may have been used to when shooting with a 'regular' camera.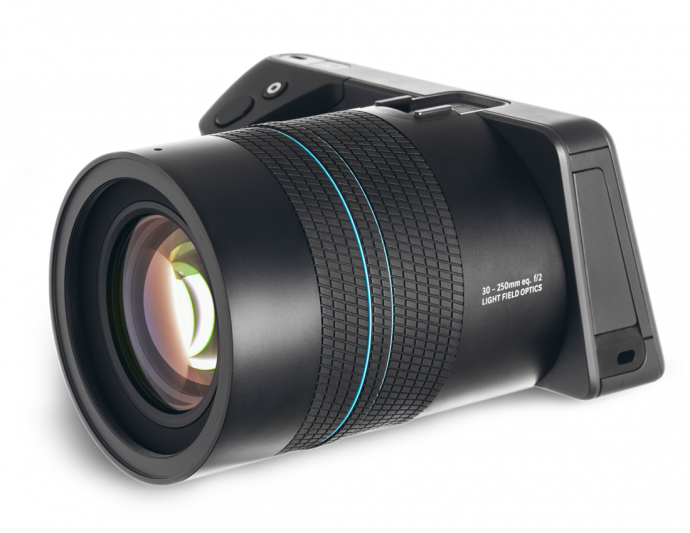 A few particulars include a 4-inch, backlit touch screen LCD; ISO range of 80-3200; a 9.5 – 77.8 mm (30 – 250 mm equivalent) lens; 1/4000 sec shutter; and a magnesium and aluminum body.
And yes, we're not breaking any news here as we mentioned earlier, the ILLUM has been out for a while now. We're mentioning this today to shine a spotlight on a super innovative technology that is worth talking about again and again and one that perhaps signals the beginning of new era. Lytro's aforementioned microlens array is noteworthy as what the company has done is something fairly simple once you break it down – but it is also something that yields very cool and fairly complicated results.
Instead of allowing light to directly hit the sensor, Lytro's microlens array, that actually consists of 200,000 hexagonal lenses, sits in front of the silicon sensor to grab slightly different perspectives of the image entering the camera's lens. Thus the depth of field becomes more 'flexible' allowing for the post capture selective focus.
Without going into far deeper detail, you do lose some resolution, as Lytro refers to the ILLUM as having 40 Megaray res – but after the way the image data is broken down the final image does not translate to 40MP. Not even close.
However, what you're left with is plenty enough for the focusing tricks you can perform and the shooting and creative flexibility that it provides is beyond cool.
Some will (rightfully) complain that at roughly $1,300 the ILLUM is nothing more than a pricey gimmick cam. While we won't argue this point, we will say it is innovation such as this that will continue to lift photography to heights once never imagined. It's specifically that we are applauding here.