Megazoom Category Still Powering Along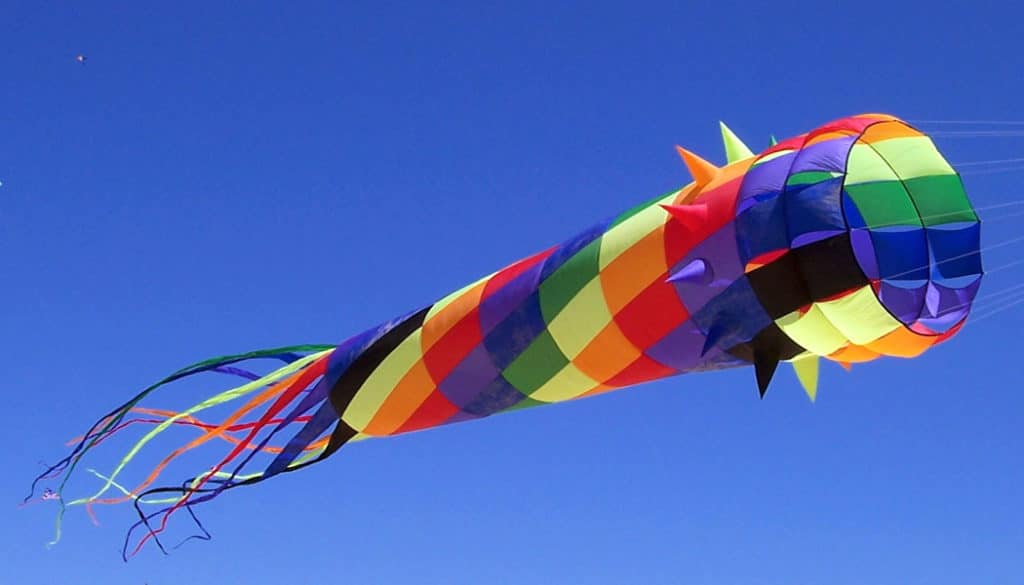 A camera category that hasn't gotten much attention over the last few years but is one that has actually kept point-and-shoot camera sales above water is the megazoom (or ultra-zoom as it is called as well) camera market.
The models in this space today have it all (with the exception of interchangeable lenses of course) including Wi-Fi and NFC connectivity, Full HD 1080p video capability, advanced AF and AE systems, high-res LCDs and multi-axis image stabilization. But of course, the feature that attracts the most attention is their zoom capability – in some instances reaching a remarkable 60x.
Three-Headed Monster
Before we get into a few of our favorites below, we'll also remind you that the category has essentially split into three fairly distinct segments. One is what we call bridge cameras featuring wide-to-telephoto zoom lenses in the 50x to 60x range, DSLR-like form factors and features that may include an articulated LCD and an eye-level electronic viewfinder. Two is the very slim, ultracompact models with zoom ranges more in the 30x range, some with a touch-screen LCDs and no EVF. And number three are the extremely compact, high-tech models with zoom ratios of around 21x to 30x and advanced features such as Wi-Fi and built-in or accessory EVFs.
Now that you've got the lay of the land, here are our Fab Five top picks in a category we think is the coolest one in the industry.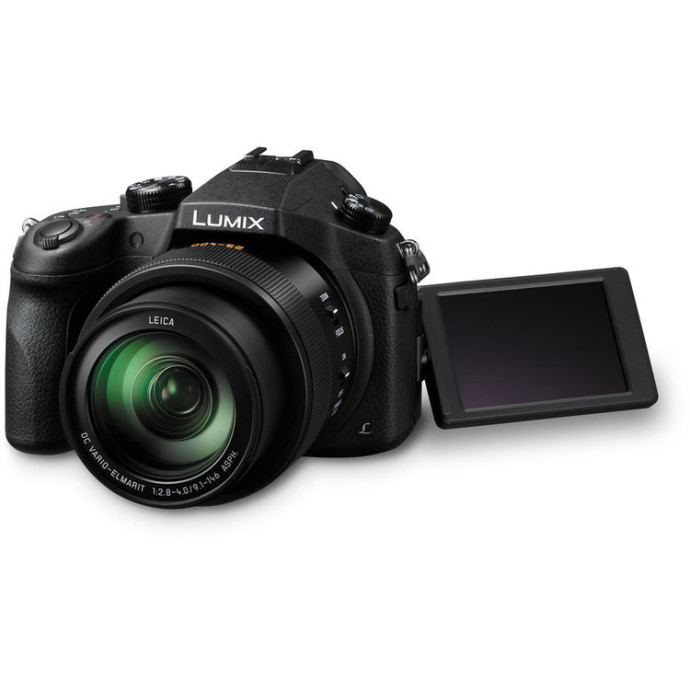 Lovely Lumix
Panasonic has been hitting it big in the category for years and their Lumix DMC-FZ1000 ($599) uses a 20-megapixel MOS sensor and a 16x f2.8-4.0 25-400mm Leica lens, captures 4k video with native sensitivity to ISO 12800, which can be further expanded to ISO 25600 and a 16x optical zoom. Add built-in Wi-Fi connectivity that allows you to transfer images/videos from the camera to smartphones/tablets/etc through the use of the Panasonic Image App, which also permits direct sharing to social media sites.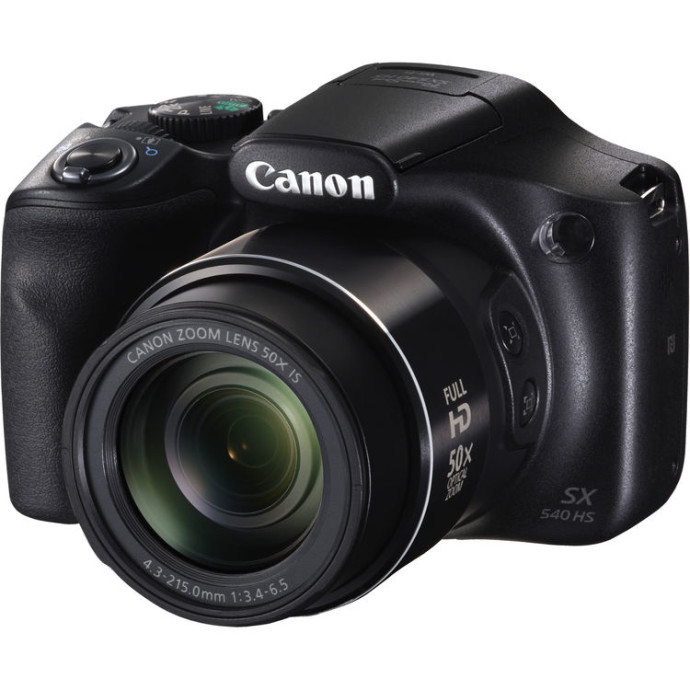 Canon Powers Up
Canon has come to market with some amazing product on this category and our favorite is the PowerShot SX540 HS ($399). We're talking an incredible 50x optical zoom that features a 20.3MP, 1/2.3-inch CMOS sensor and a Digic 6 processor. The SX540 also features a 24–1,200mm f/3.4–6/5 lens and a 3-inch, 461K-dot LCD. Add Full HD 1080p video capture at 60 and 30 fps and a full-res, 5.9-fps burst rate. A ton of camera in a compact form factor.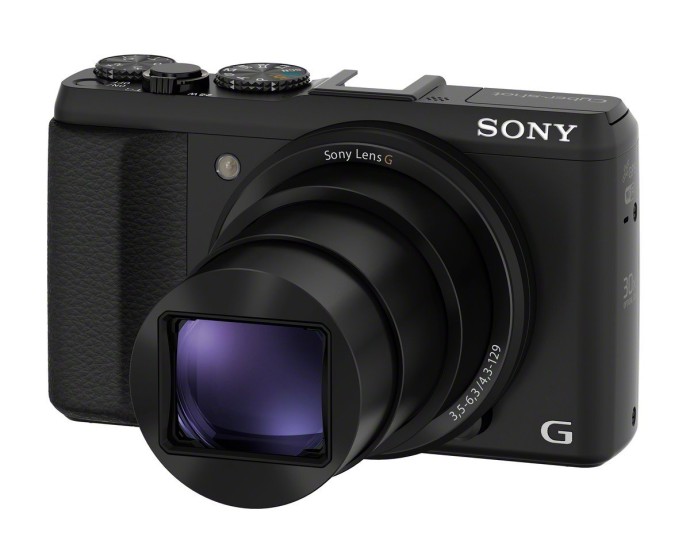 Sony's CyberPocketable
Sony's done some amazing things with their Cyber-shot line and the DSC-HX50V ($450) is one of their best efforts – a terrific little compact megazoom with a 30x optical zoom. While we'll stay away from calling the HX50V pocketable this thing is pretty tiny at 4.4 x 2.6 x 1.6-inches. We love the camera's movie mode as it is capable of recording at 1080/60p at 28Mbps in AVCHD. Also pretty cool is the act that while there is a dedicated movie mode, you can also just press the record button anytime you want to start shooting. Pressing the shutter release while you're recording will grab 15-megapixel stills.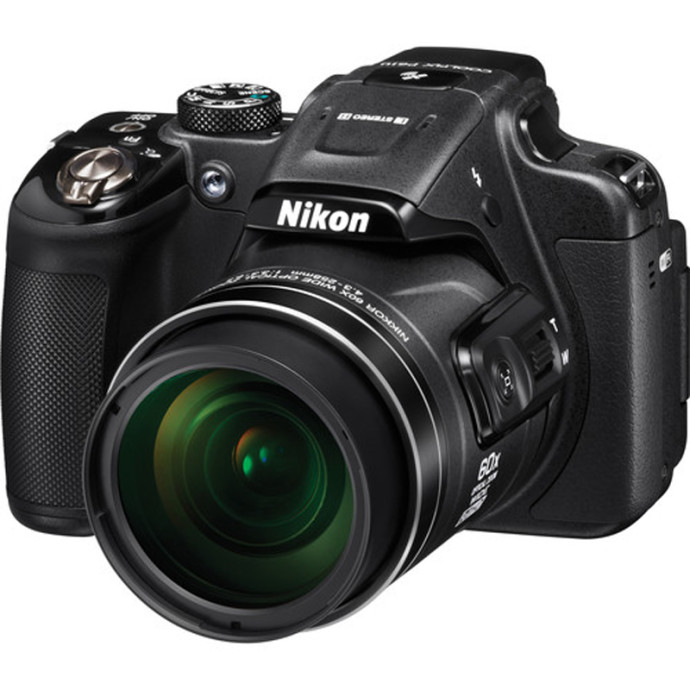 Nikon's a Cool Pick
Can't think about covering this category without including Nikon and their Coolpix P610 ($359) makes the list based largely in due to the fact this thing just feels so right in your hand you can't wait to start shooting with it. But yeah, the 60x optical zoom turns heads as well. Lots to talk about here on the feature set front too – 16MP, 1/2.3-inch CMOS sensor, yes that 60x, 24–1,440mm f/3.3–6.5 Nikkor Super ED VR (vibration reduction) lens with lens-shift image stabilization (IS), Full HD 1080p video capture at 60/50/30/25 fps with stereo sound; ISO 100–12,800; built-in GPS; and Wi-Fi and NFC connectivity.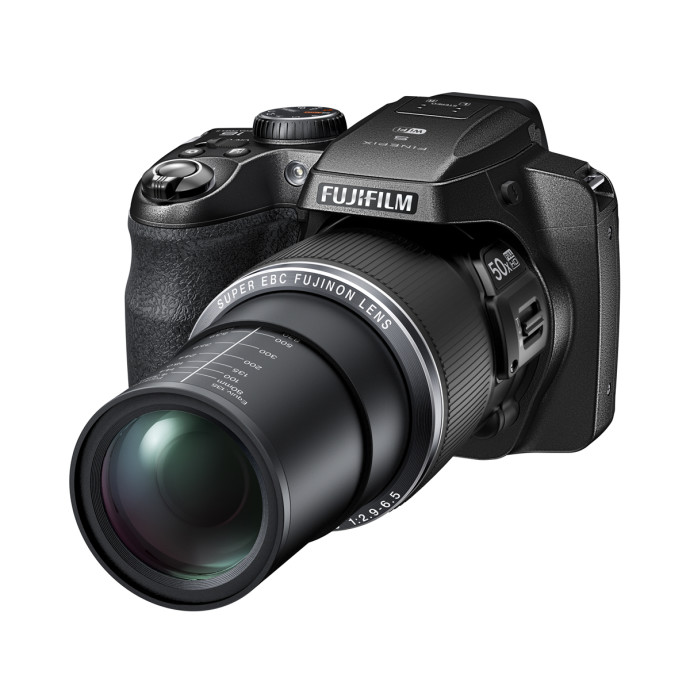 Fuji's Fine Too
Fujifilm is the dark horse in this category but their FinePix S9900W is a worthy contender. We love this camera's design specs and the handgrip is a real winner. The S9900W's ($299) 50x optical zoom incorporates a state-of-the-art, 5-axis IS system to minimize the effects of camera shake and a 16.2MP CMOS sensor and that 50x zoom 24–1,200mm f/2.9–6.5 lens combine for sharp, clear images. Additional features include ISO settings to 12,800; Full HD 1080i video capture at 60 fps; an ultrafast AF speed of 0.15 sec and 10-fps continuous bursts.
We guarantee you'll find the power of these mega-zoom models, well, empowering while hanging on to the point-and-shoot simplicity you've always been comfortable with.