Millennials and Photography: A Storybook Beginning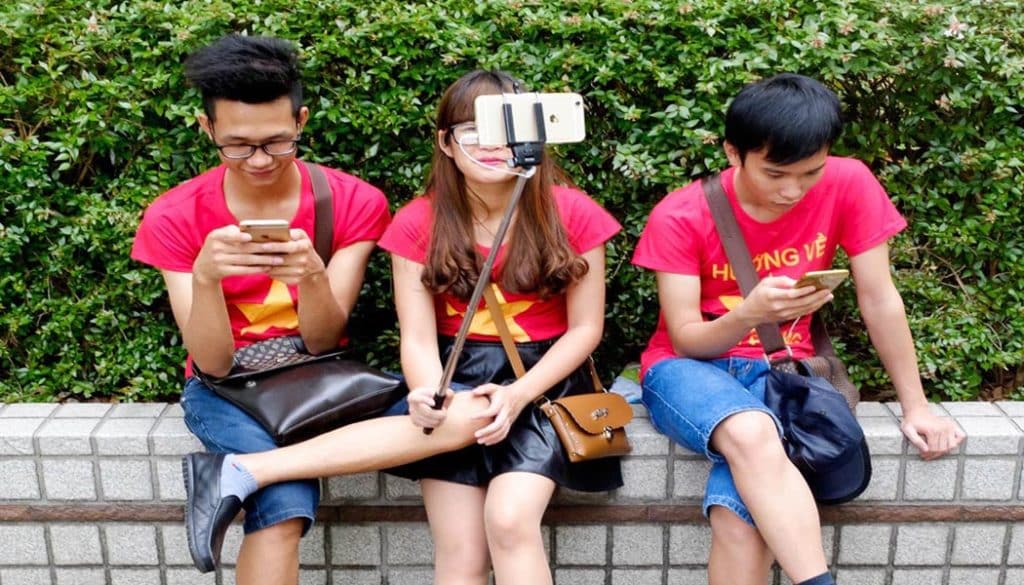 Apparently, no moment is too insignificant or unworthy of capturing with their smartphone – from what they are eating for lunch to idle moments "hanging out" with their besties. And perhaps more important than the moment is the insatiable thirst to share it within their social sphere ….immediately and with the hope, it will generate thousands of "likes".
We're talking about Millennials and their photo habits and what started out as a curiosity years ago has now become a full-fledged love affair for the generation that will always be remembered as the one that launched "the selfie".
According to a recent Pew survey an overwhelming 79% of Millennials share photos they've captured online – toss in video and that number jumps to 81%. Clearly, it isn't all about capturing memories – it's about telling the world where you are, who you're with, and what you're doing.
It's Personal
It is a generation of young shutterbugs that are all about personal expression and they have clearly discovered there is no better way to express themselves than from in front of a camera lens.
"This is my life and it matters to me," began 15-year-old Genna Green of Bayshore, New York. "The pictures I take…I guess they remind me that every day is special and that the moments I'm spending with my family and friends are a part of who I am and forever will be."
According to InfoTrends researcher Ed Lee, Millennials have led a resurgence in photography with unthinkable numbers now being reported.
"There has never been a higher level of interest in photos, photography, and imaging," he explained. "InfoTrends predicts that almost 200 billion photos will be captured by cameras, phones, and tablets in the U.S. in 2016." And their research shows that the younger generations are leading the charges.
"I think what I enjoy most about digital photography is the fact I can play with the images after I've captured them," explained 16-year-old Hannah Curse of Ridge, New York. "The ability to really personalize and put my stamp on an image becomes the real motivation to share it for me."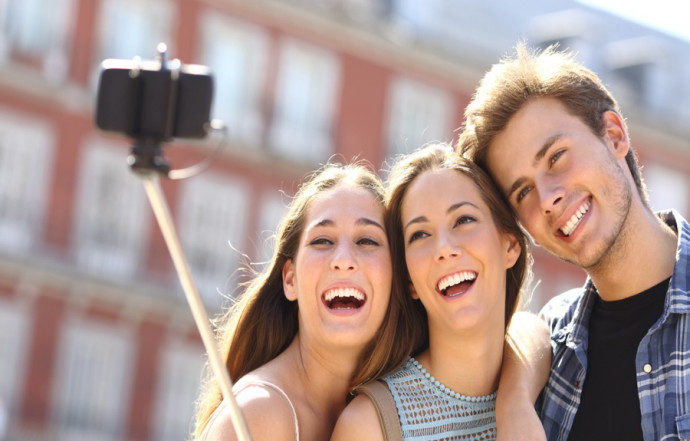 Sharing is The Bomb
And share they do. With a wide array of social channels to choose from, including Instagram, Snapchat, and Pinterest, today's young snapshooters are all about sharing their photographic adventures. Even the social networks that aren't as focused on photos—Facebook, Twitter, Tumblr—are now all clearly moving in a more photo/video-friendly direction.
And at the heart of that aforementioned sharing motivation, as Curse mentioned, is storytelling. Millennials aren't happy simply recording moments with their cameras, they need to do more than that – they need to tell stories.
Snapchat a Game Changer
The emergence of the social site Snapchat has been at the core of this trend as the notion with this particular social outlet is that the "stories" posted only last 24 hours and can range from 1-10 seconds long – and only those in "your" group can view them. Snapchat is ultimately about freedom as the stories created using a smartphone camera are only seen by an audience the user has chosen and that story is a fleeting one as it is gone in a day.
"Snapchat provides that temporary glimpse at my day," Curse added. "And it's kind of an invitation-only audience which allows you to feel some freedom with the app that you don't have with some of the other social outlets."
This generation is fortunate to be discovering photography at a time when it is enjoying more technological advancements than at any other time in its history – both with regard to the devices that capture the images and the imaging apps and outlets that are allowing them to leave their own personal stamp on the world.
"My dad recently told me he used to carve or write his name on something in public to let people know he was here," Green said. "I think we've taken that a bit further as the story of my life will be what I leave behind."