New App Ups Your Instagram Game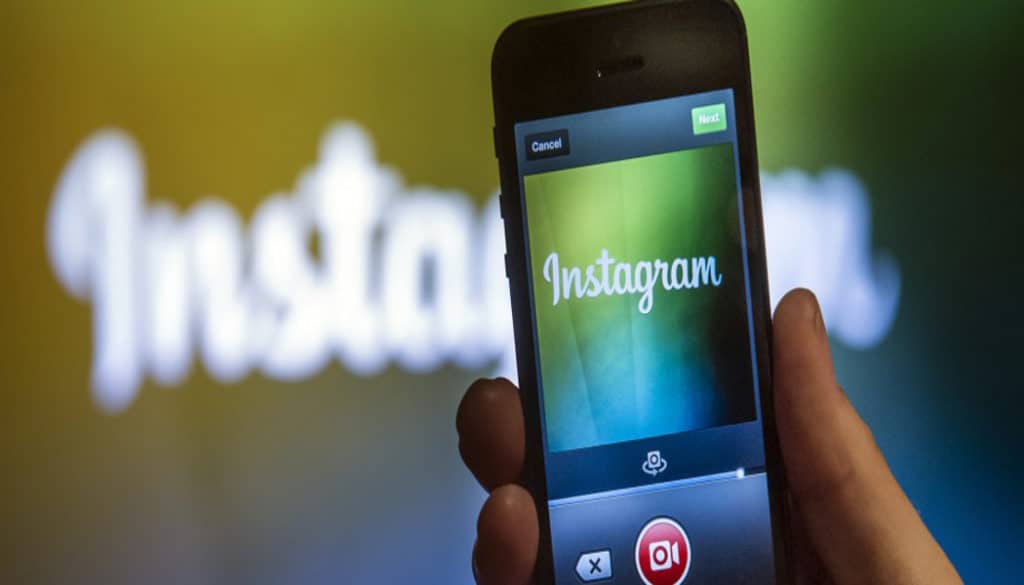 As Instagram continues to roll along as an insanely popular photo-sharing platform, it has never been a great tool for photographers with regard to exposing their work as it has remained a rather isolated showcase. It has been difficult to truly benefit from Instagram when it comes to targeting and Twitter no longer even allows you to show your Instagram images.
Well, all that is about to change thanks to a nifty little app dubbed AppAction, the product of an ex-Facebook employee who teamed up with an ex-Instagrammer to produce a slick way to connect multiple image sharing platforms and provide useful analytics as well. The app essentially will now handle Instagram postings by wrapping your photos into optimized posts on Twitter and Facebook, then deep-linking the contents back to the original image within Instagram.

The App In Action
This is the gist of how it works: you sign up to AppAction via Instagram and link both your Twitter and Facebook account to the service. Then, when you post an image to Instagram, it will automatically be shared to those other platforms. The catch is that the image appearing in Facebook and Twitter also contains a customized "deep link" that, when clicked, drives users back to the original Instagram post. In this way, anyone following you on those other social platforms is exposed to your Instagram work. And, unlike Instagram sharing to Twitter, AppAction shares a full image, not just a link–the better to drive engagement.
The developers of AppAction claim that the app will increase your Instagram follower counts by some, as per beta testers such as nonother than ESPN.
All of the stats are gathered and shown on the AppAction dashboard, and you can set it to receive a daily or weekly email roundup of their performance as well. All the things photographers love to see with regard to their work. Also, you're not locked into auto-posting. You can configure AppAction to only cross post an Instagram image on Facebook and Twitter once it hits a certain number of likes.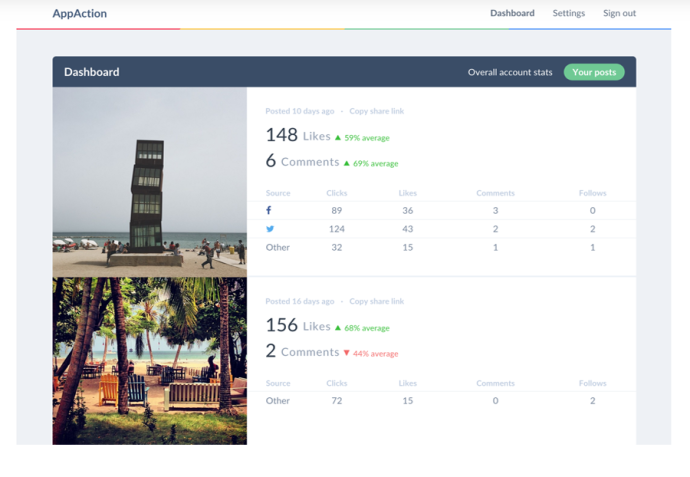 Developers Words
From the app's homepage we found these comments from AppAction co-founder, Colin Treseler:
"I am the co-founder of AppAction with @fabrahamlincoln (https://www.producthunt.com/@fabrahamlincoln). After 6 months in private beta, we are publicly launching AppAction: a better way to share your Instagram posts on social media. After working at Facebook and rebuilding Instagram Search, I learned that so many businesses were becoming "Instagram First" in their social media and needed better tools to make their lives easier. We also saw many of these businesses struggle with their other channels when Instagram was such a focus for them.
 We have used what we learned over the past 6 months to offer a simple interface that helps the super busy brand manager and small businesses with:
Automated Sharing using links that open inside of the Instagram App – every share should grow your Instagram presence!
Simplified analytics – just the things that matter, in your inbox, daily.
 We are super happy to share AppAction with you on Product Hunt today – our devoted beta users have averaged 23% increase in engagement when sharing through AppAction and we think everyone deserves that lift!"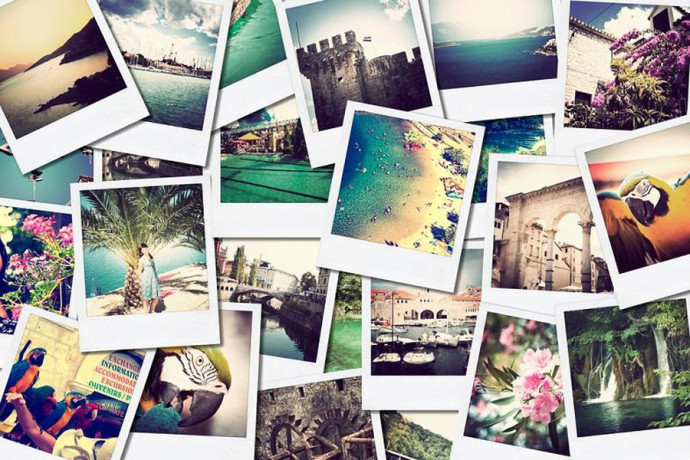 Instagram has always been a platform with tremendous business potential and now with the incorporation of AppAction photographers can truly take advantage of its organic reach, make use of the gathered analytics and enjoy the all-important integration with other networks.