The New Zoner Photo Studio 17 Is Here!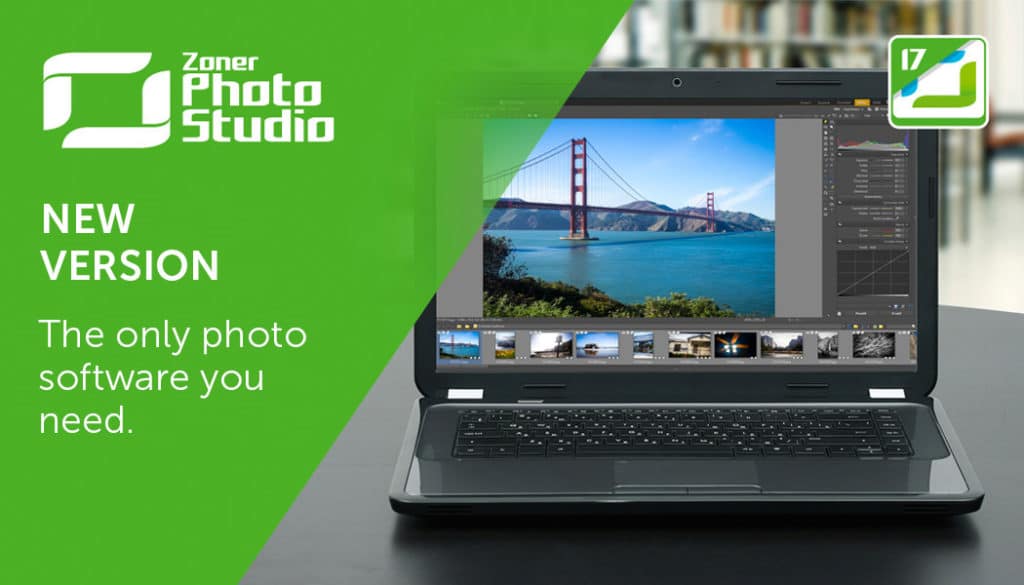 Looking forward to a new version of Zoner Photo Studio? Now it's here—and it's faster, sharper, and easier than ever. Take a look at what we have in store for you!
In version 17 you'll find unique new editing features, smart one-click fixes, a great way to weed out duplicates, better RAW development, and more. Sound attractive? Try the new version free for 7 days.
NEW INTERFACE
We've added two new color themes: dark and modern bright. Photo thumbnails now auto-resize with the Browser and have the same background everywhere, so you have a clearer view of your final pictures. We've also made Zoner look great even on today's high-resolution monitors.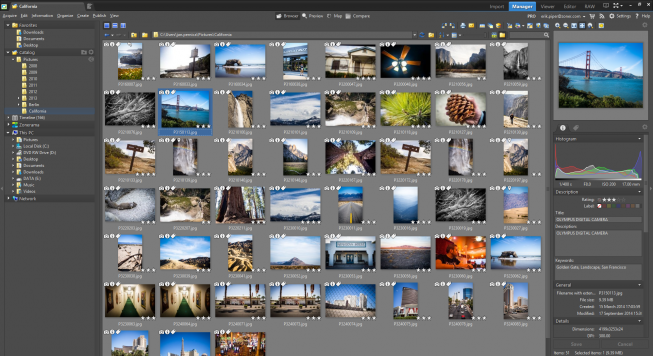 IMPORT
Now you can use Zoner's Import module to add keywords to your photos. You can also rename pictures right as you import them, leaving you less work for later.
EASIER PHOTO MANAGEMENT
Now you can edit information for multiple photos at once using the Information Pane. It's also easier than ever to tag individual pictures. Ratings are simpler now too: one to five stars. We've simplified the shortcuts for rating and labeling pictures, and added keyword hinting.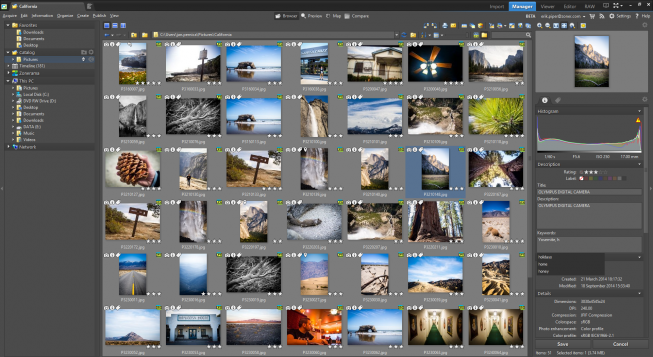 A BETTER CATALOG
The Catalog in Zoner Photo Studio 17 is better than ever before. Use it to browse and find all the photos in your collection fast, no matter where they are. Zoner Photo Studio now automatically indexes Catalog folders while you work, making your work with the Catalog more convenient.
Todays' families with multiple computers, tablets, and Smart TVs will appreciate home sharing. It's a great way to view pictures outside the computer where they're stored. Show pictures on your DLNA TV or on an Android device with Zoner's Android app, and on all the computers in your network. Keep your pictures all in one place while viewing them in comfort on your living room couch.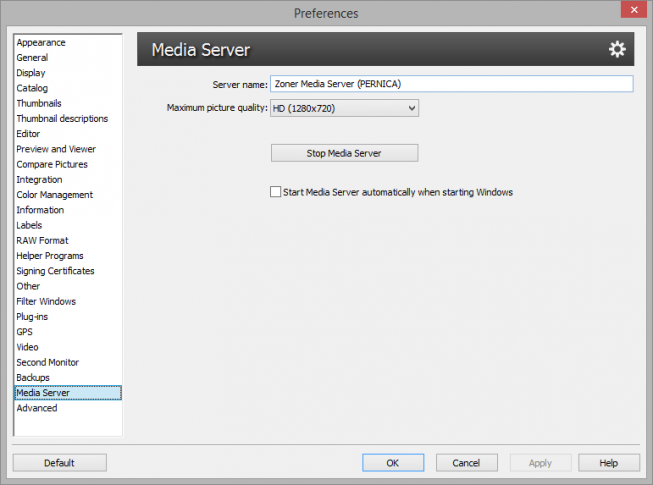 NEW ROADS TO BETTER PICTURES
Version 17 features a new gradient exposure filter. Instead of covering part of a picture with a color gradient, it adds an exposure gradient. Use the new Lens Flare to add some shine to your photos, and Cartoon to make your pictures look like comics. (Kids love it!)
AUTOMATIC SETTINGS

A practical new feature that sets up the best fixes for your picture in just 1 click, while still giving you the final say. Great for batch edits! The Automatic button fixes local and global contrast and can add sharpening and saturation and remove noise.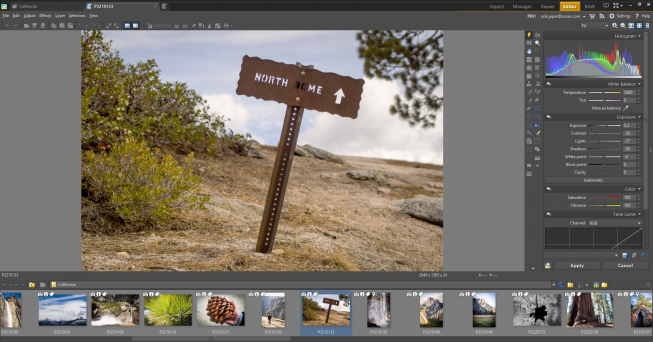 BETTER WORK WITH RAW
The RAW format has never been just for pros, and so Zoner's tweaked its RAW module to be more accessible than ever—the biggest changes since version 12. Not only is it better-organized and easier to use, it now gives you better pictures as well. We've added cropping—and a more intuitive arrangement for RAW controls. Exposure sliders now work more logically, and Shadows and Lights have a stronger effect. You'll also newly find white point and black point settings.
Work with histogram Curves has improved as well—you can control RGB channels independently. And we've added a 1-click way to set optimal channel mixing in the RAW module's Add Grain and Grayscale filters.
Technical connoisseurs will appreciate support for automatic defect correction using LCP profiles.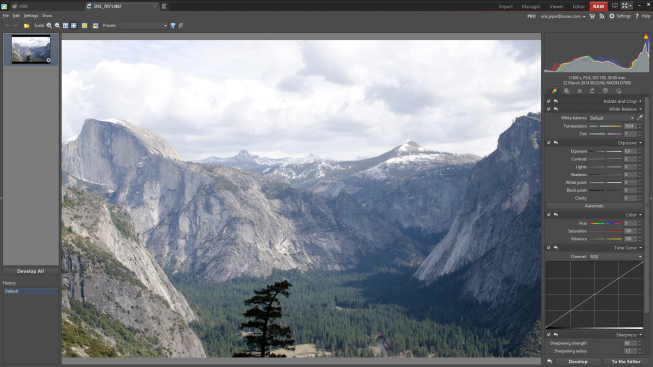 Download the new Zoner Photo Studio 17 here.