Pondering the Ultimate Resolution; New Online Resource; Nikon Ad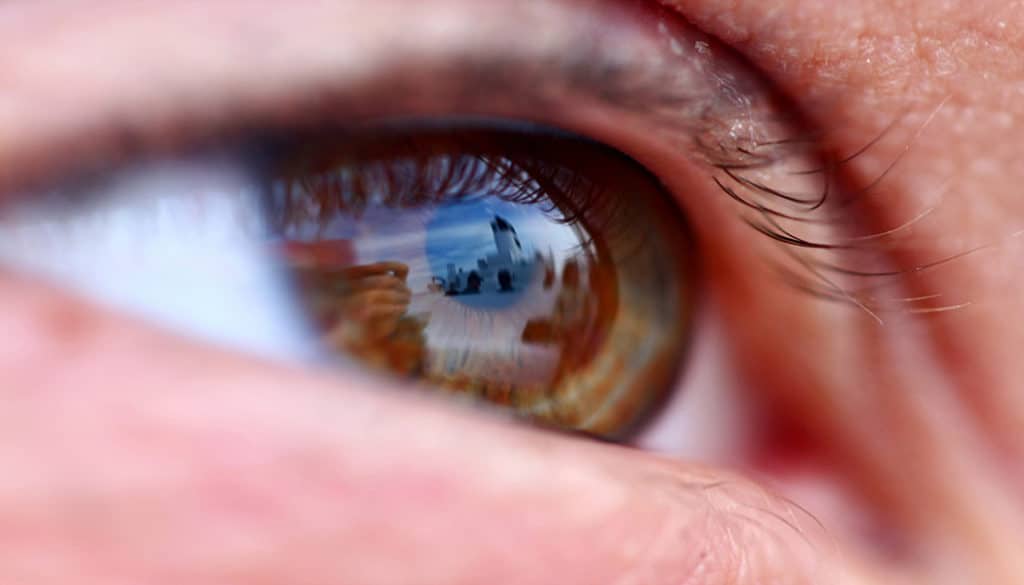 It's that time again as we've been putting aside photo/imaging news items that we think you may have missed over the last few weeks and as a service to our busy readers, we'll lay them out below, in rapid-fire succession, to keep you up to date on some of the under the radar things that are happening out there in the photography world of late.
The Ultimate Resolution?
It is a question that just about anyone who has ever taken a picture at some point asks – why can't the camera capture the exact picture my eyes see, at the same resolution? Which ultimately begs another question – what exactly is the resolution of the human eye?
The best estimate we could come up with based on various online sources was this: The eye is not a single frame snapshot camera. It is more like a video stream. The eye moves rapidly in small angular amounts and continually updates the image in one's brain to "paint" the detail. We also have two eyes, and our brains combine the signals to increase the resolution further. We also typically move our eyes around the scene to gather more information. Because of these factors, the eye plus brain assembles a higher resolution image than possible with the number of photoreceptors in the retina. The megapixel equivalent numbers below refer to the spatial detail in an image that would be required to show what the human eye could see when you view a scene.
And for further mathematical clarification, from the folks at Clarkvision.com comes these numbers:
In thinking about the resolution of the human eye, consider a view in front of you that is 90 degrees by 90 degrees, like looking through an open window at a scene. The number of pixels would be 
90 degrees * 60 arc-minutes/degree * 1/0.3 * 90 * 60 * 1/0.3 = 324,000,000 pixels (324 megapixels).
At any one moment, you actually do not perceive that many pixels, but your eye moves around the scene to see all the detail you want. But the human eye really sees a larger field of view, close to 180 degrees. Let's be conservative and use 120 degrees for the field of view. Then we would see
120 * 120 * 60 * 60 / (0.3 * 0.3) = 576 megapixels.
The full angle of human vision would require even more megapixels. This kind of image detail requires a large format camera to record.
For a really cool, and even more detailed understanding of the resolution of the human eye, check out this YouTube video from the always entertaining Vsauce channel.
Nifty Online Resource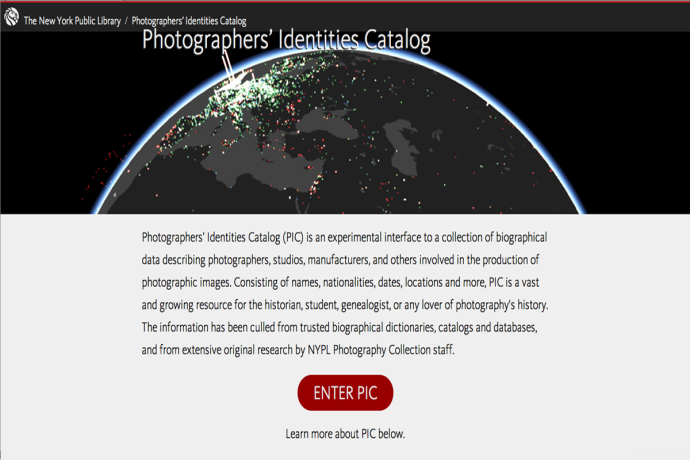 While online resources abound for those of us who love the craft of photography, the New York Public Library has launched a new online resource called the Photographers' Identities Catalog (PIC). If you simply thrive on researching the amazing world of photography this is the site for you.
The site's creators have amassed biographical info of over 100,000 photographers and other businesses in the industry.
 The folks at the NY Public Library are claiming this project covers the entire world and the entire history of the medium.
PIC is actually just one of several excellent online resources that offer an easy access to vast amounts of photographic information as there's Yale's Photogrammar as well as the NYPL's earlier initiative – the Public Domain Visualization tool.
Nikon Ad Strikes Back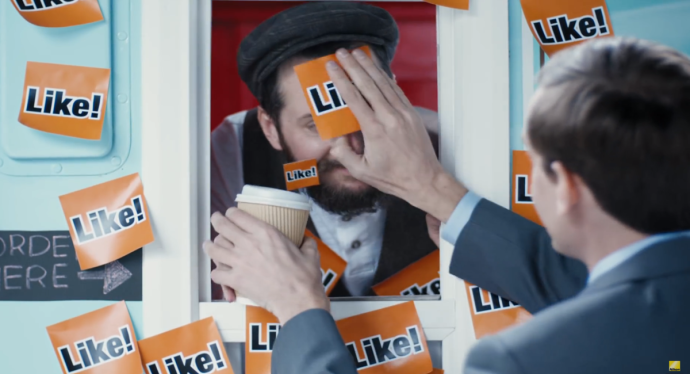 Bravo to Nikon fore their recent ad campaign titled "Show Your Love Some Love" that takes a major swing at how the joy of photo sharing has been relegated to a hunger for meaningless "Likes" in today's social media culture.
The ad very cleverly argues that the relentless push for these "Likes" with smartphone photos is nothing when compared to capturing the world around us – particularly with a Nikon DSLR.
The voiceover during the 1-minute long spot (which sounds a lot like comedian Sarah Silverman) very matter-of-factly explains, while people are busy shooting life with a Nikon DSLR, "Loves are the things that make you you," Nikon says. "These things you love deserve better images than the things you just… well… like."
Good stuff and a very meaningful message…all while pushing a great product. Love it.
That's Right….The Smile Cam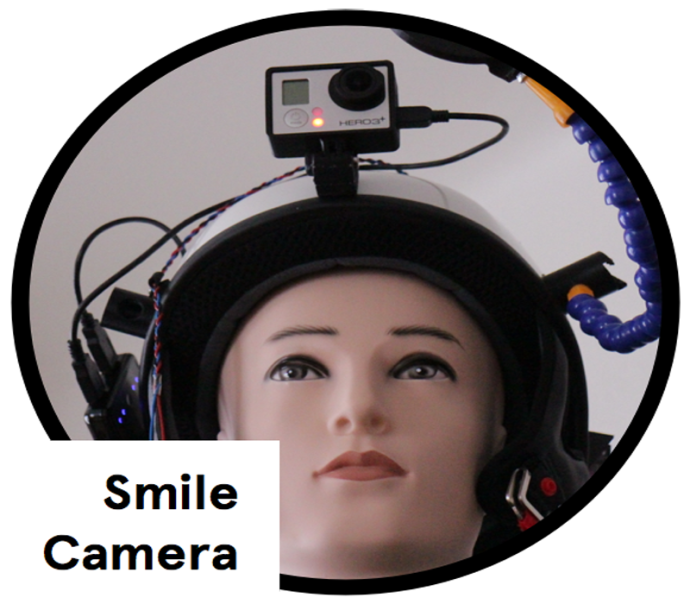 Nothing ruins a good photo or video faster than a gloomy look on someone's face, right? Enter the Smile Camera. Crated by Andrew Maxell-Parish, the Smile Camera is nothing more than a helmet camera that is triggered by your smiles using sensors attached to your face. A mirror also extends into the frame to show the user's expressions in the captured video.
"I've been interested in automatically capturing  moments in time for a few years now. I find that trying to capture these moments result in pulling yourself out of the moment.  Instead of focusing on what it is you are experiencing, you are looking at your camera or phone and making sure it is recording," Maxell-Parish explains. "This is a project to showcase real moments of happiness captured with automation. The apparatus is up and running and I plan on documenting experiences in my life through the times that I am smiling. While the footage that I capture may not be overtly interesting, I'm curious to see how I feel about it 15+ years from now."
The general idea here is to document life's experiences – with only the happy ones actually being captured. You can follow Andrew's "smiles" at his website and on YouTube. It will be interesting to see exactly where this heads.