Remember Polaroid? They're Retailers Now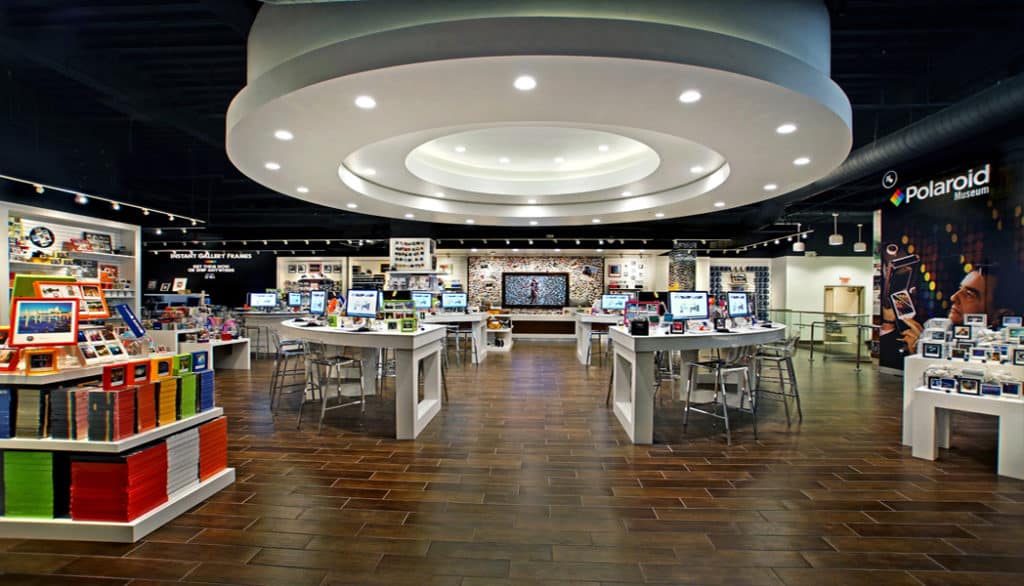 If you've been wondering whatever happened to the good old Polaroid brand you may have grown up with, we have an answer. They have reinvented themselves in the digital age over the last few years and are now going strong as they roll through 2014 with several new imaging products along with an exciting new photo retail concept store that is rolling out across the U.S. and changing consumers concepts about what to do with their images after they've captured them.
Launched back in 2012 and currently operating traditional stores in South Florida and Las Vegas, Polaroid Fotobar offers consumers the ability to instantly turn pictures that only currently live on their smartphones, Facebook, Instagram and other digital platforms into what the company likes to call "cherished pieces of art" by printing them using the popular Polaroid Classic Border Logo format.
You can turn your images into three different size Polaroid prints (3.5 x 4.25 transfer for $1.00 each (minimum of 6); 9 x 11 costing $10 each and 14 x 17 priced at $15.00) but the store also offers several other very unique photo products crafted from a variety of materials, including canvas, acrylic, metal, glass and bamboo.
Fotobar Retail Expansion
Polaroid has also just announced they are expanding their Polaroid Fotobar experiential retail concept with the opening of seven micro-retail locations in California. The current Fotobar locations include a 2,000 square foot location in Delray Beach, FL and a 4,500 square feet flagship store in Las Vegas, which includes event spaces and a professional portrait studio. The new micro-retail locations in California measure approximately 300 square feet.
It's all in the name of encouraging, and even exciting, consumers to print those images trapped on their smartphones and turn them into more tangible memories.
"The basic idea here remains providing consumers with options for their photos, wherever they reside—in cameras or smartphones and on Facebook, Instagram and other digital platforms—to create prints and custom photo products either in store or online," explained Polaroid CEO Scott Hardy. "Consumer's favorite photos shouldn't only be residing on their smartphones."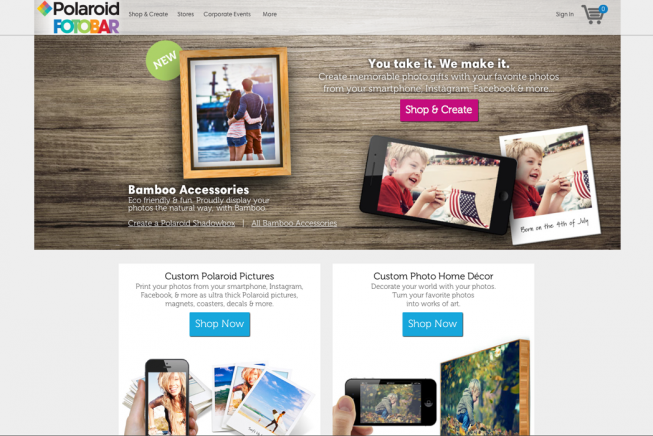 And, by the way, if you happen to have a few hundred thousand dollars burning a hole in your wallet, Polaroid recently announced they have expanded the Fotobar retail concept as a franchise opportunity. There are a variety of design options for franchisees, including a traditional 1,400-square-foot store and a micro-retail experience. Initial investments will range from $135,000 to $439,000, depending on the type of Polaroid Fotobar concept selected.
And, finally, in the name of creating even more mobile "keepers" that may be worthy of the Fotobar service, remember Zoner's free Photo Studio Edit & Go Android app for seamlessly uploading and editing images on the go. The app will also automatically back-up your mobile photos to Zonerama.com in addition to giving you a range of editing options that will make your mobile snapshots shine.