Sheet Camera Changes Fields as You Bend It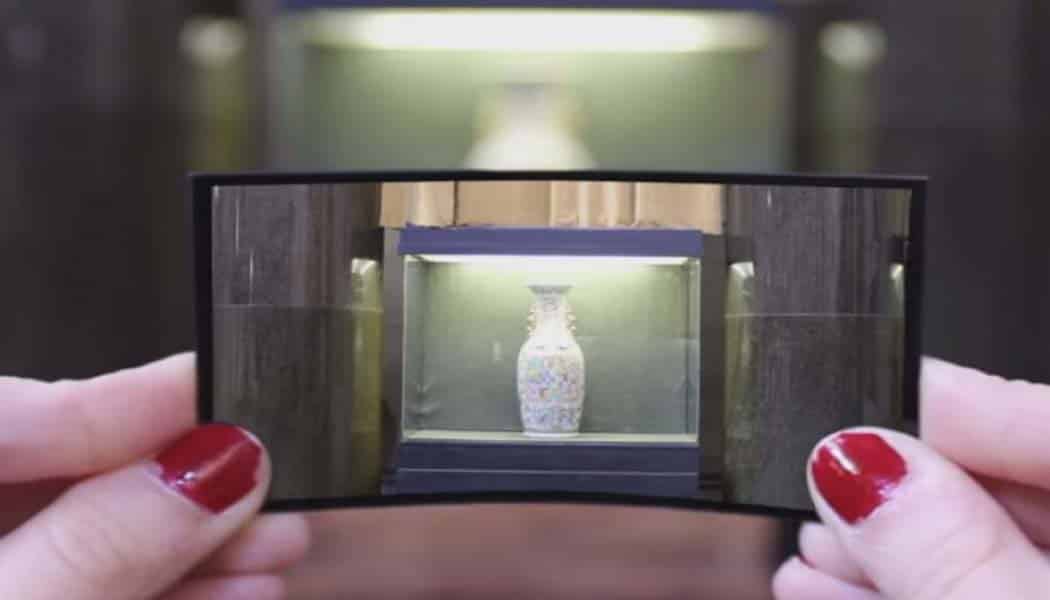 The innovation in the camera space has been nothing short of astounding the last few years as some marvelously creative minds have brought us 360-degree cameras, immersive imaging, and computational photography, to name but a few, over the last several years.
And now we give you the Sheet Camera, a flexible camera array lets you change the field of view by simply bending it. You may already be familiar with flexible display tech, a technology in the process of being perfected by Samsung, using a material called graphene. The notion of flexible display screens goes back quite a few years now as several of the major consumer electronic manufactures have talked about working with display makers on multiple products in this category.
We're hearing rumblings that flexible or perhaps foldable display screens will hit the smartphone market by the end of this year, an innovation that would allow manufacturers to produce smartphone-esque devices that could wind up as part of all manner of apparel in the wearable tech market.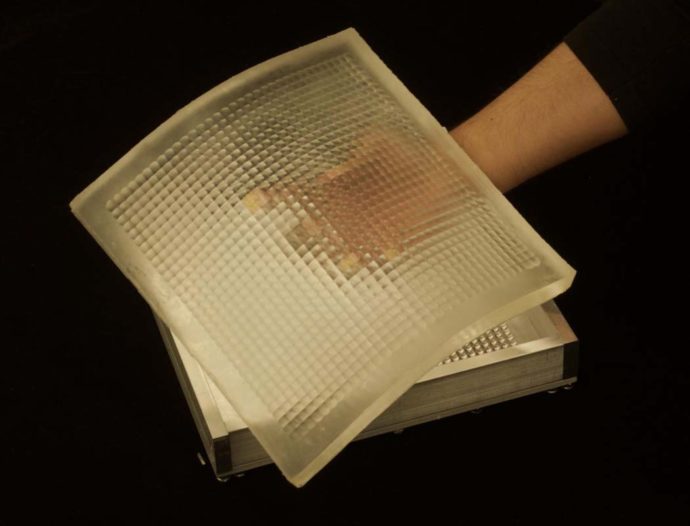 Wrap Around Imaging
But the Sheet Camera is the brain child of Columbia Engineering tech wizards, led by Shree K. Nayar, that claim to have developed a camera that can be wrapped around everyday objects to capture images that cannot be taken with one or more conventional cameras.
The Columbia team explains that they have designed a flexible lens array that essentially adapts its optical properties when the sheet camera is bent around the object being captured. This optical adaptation enables the sheet camera to produce high quality images over a wide range of sheet deformations.
"Cameras today capture the world from essentially a single point in space," Nayar explained in a released statement. "While the camera industry has made remarkable progress in shrinking the camera to a tiny device with ever increasing imaging quality, we are exploring a radically different approach to imaging. We believe there are numerous applications for cameras that are large in format but very thin and highly flexible."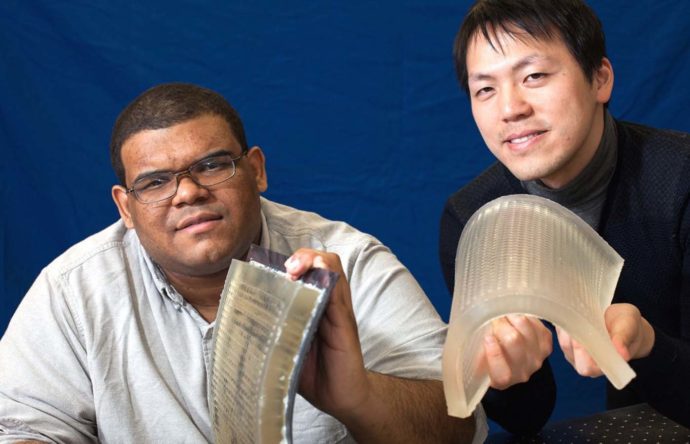 Credit Card Cameras?
Nayar added that the idea here is the development of a camera that could be wrapped around all kinds of things, from street poles to furniture, cars, and even people's clothing as part of the Wearables market, to capture wide, seamless images with unusual fields of view. The research team added that this design could also lead to cameras the size of a credit card that a photographer could simply flex to control its field of view.
"The adaptive lens array we have developed is an important step towards making the concept of flexible sheet cameras viable," Nayar says. "The next step will be to develop large-format detector arrays to go with the deformable lens array. The amalgamation of the two technologies will lay the foundation for a new class of cameras that expand the range of applications that benefit from imaging."
Who knows where this is headed but the way things are going in the camera market the last few years there doesn't appear to be anything dudes like Shree K. Nayar can't do when it comes capturing the world around us.