Six Super Photo Gadgets for Dad
So, another Father's Day beacons and let's admit this right off the bat, the guy can be one difficult dude to buy something for. Add to this the fact the he can also be a bit clueless…no?
Have no fear as help is here and yes, we're going to steer you directly toward some very cool new photo gear that is sure to put a smile on his face and a camera in his hand.
The Lomo'Instant Camera
We think he'll love this first one – if he can get out of mom's hands long enough to play with it himself. The Lomo'Instant camera is as fun and innovative a camera as we've seen in recent years – three shooting modes, including an auto flash mode that allows you to shoot instant photos with flash in the touch of a button; an Advanced Lens System: One built-in wide angle lens, plus additional Fisheye, Portrait and Close-Up lens attachments available; Color Gels: Transform your photos with color by shooting with fun color gels; and Infinite Long Exposure Mode: Perfect for low light, dawn/dusk and nighttime shooting. You can also get quite artistic with light painting and create some very cool and beautiful light streaked instants of you're feeling a bit creative.
And hey, we don't care what anyone says, instant prints are still a blast. Add to all of this four very stylish design editions and for $169, this one heads our list.
Sony Alpha a6000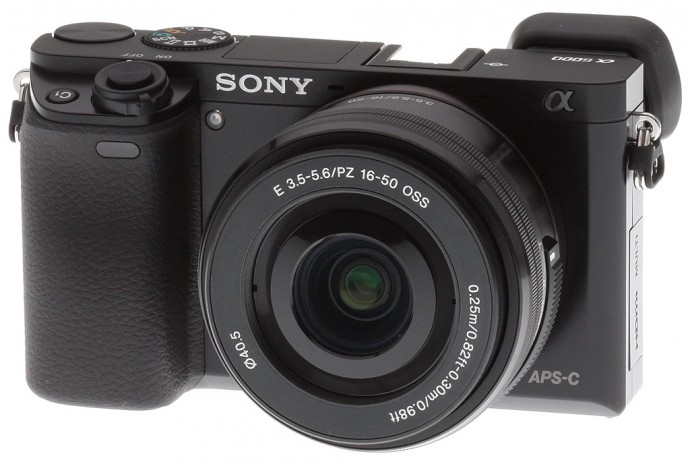 Moving on to a more serious shooting tool, with a more serious price tag – we give you the Sony Alpha a6000. Released by Sony last year, we simply feel this bad boy is one of the best interchangeable-lens cameras we've ever seen.
We are also popping this one on our list partly due to the fact we've seen a nice price drop since its release, down as low $549.00 these days. The compact heavy hitter dad's been dreaming of. Check out this feature list:
24.3 megapixel APS-C CMOS sensor
Bionz X image processor
Hybrid AF system with 25 contrast-detect and 179 phase-detect points
Built-in flash + Multi-Interface Shoe
11 fps continuous shooting with subject-tracking
3-inch tilting LCD with 921,600 dots
OLED electronic viewfinder with 1.44M dots
Diffraction correction, area-specific noise reduction, and detail reproduction technology
Full HD video recording at 1080/60p and 24p; clean HDMI output
Wi-Fi with NFC capability and downloadable apps
Simply stated, dad will be floored when he unwraps this remarkable little jewel.
Polaroid Zip Instant Mobile Printer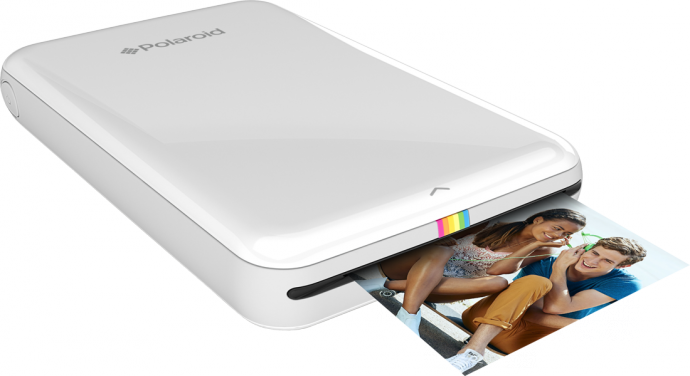 So, your dad does a decent amount of shooting but the family never sees any of the shots he takes. Hmm, we've heard this one before. What if you made is super easy for him to make a few prints, instantly, from time to time?
We give you the Polaroid Zip Instant Mobile Printer. This compact (2.91″ x 4.72″) device uses ZINK zero ink (no, ink, cartridges or toner) and pairs wirelessly to any smartphone or tablet by Bluetooth 4.0 or NFC.
The Zip also uses the free Polaroid Zip app available for iOS or Android, that will allow dad to instantly edit and print fun 2×3" full-color, sticky back in under a minute.
Touchjet Pond Projector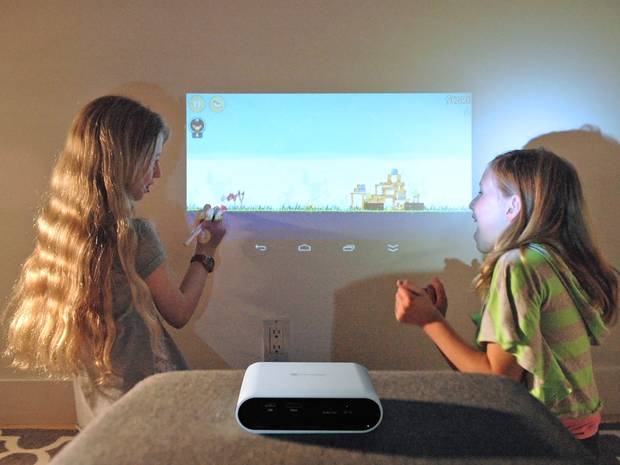 The Pico Projector tech that has emerged over the last few years has hit the fast lane recently and we just know that dad will flip over the new Touchjet Pond Projector. This extremely innovative product turns any flat surface into a super-sized touchscreen – up to 80". Simply hook this diminutive projector up to your smartphone or tablet and get ready project images and videos on just about any surface for a fun and effective way to share your memories with the entire family. The unit literally fits into the palm of your hand and can be taken anywhere so sharing on the fly become as easy as it gets – $599.
GoPro Hero4 Silver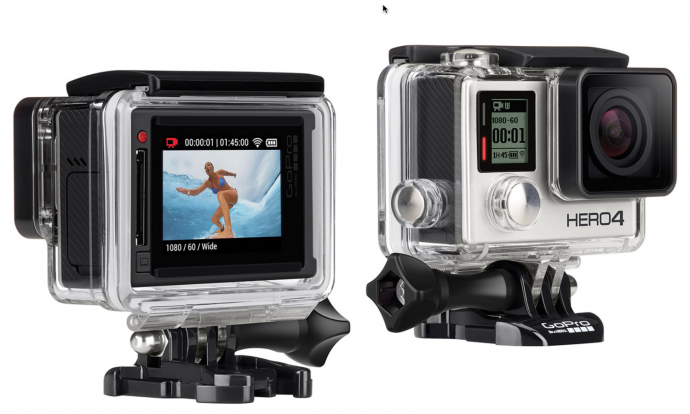 You know dad's been eyeing this one for a while now – what dad hasn't been? Well, this is truly the GoPro he's been waiting for – the Hero4 Silver. The makers have added higher quality video (4k and 15fps/1080p at 60fps) and a very useful built-in touchscreen capability.
The addition of the touchscreen is a first for GoPro and a big deal as far as we're concerned – the tech makes framing shots much easier and also allows you to much more easily set changes and view the results immediately on the camera's LCD.
Add a very necessary waterproof housing (good to 131 feet), two adhesive mounts, three-way pivot arm and dad is ready for his next outdoor adventure and more importantly, ready to record it all for you to see – pratfalls and all. $400
Parrot Bebop Drone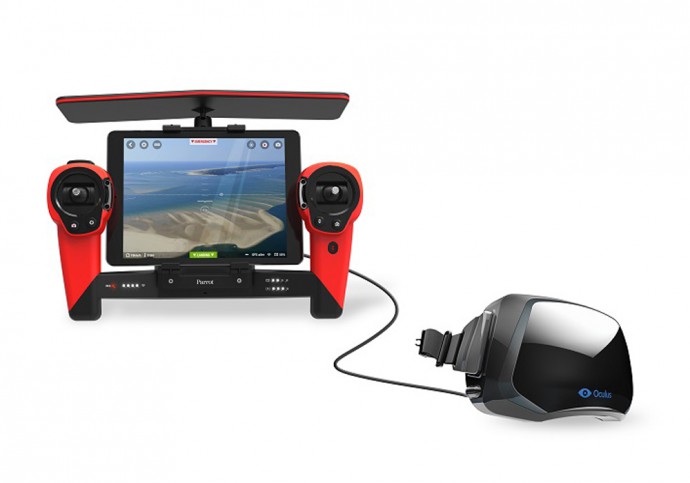 So, the drone thing has gotten a bit insane of late but you have to admit, it's also really cool. Well, there's just no way your dad won't get pumped up for the Parrot Bebop Drone – a very small, lightweight quadcopter that captures video at 1080p full-HD res, f2.2 fisheye lens with 180-degree angle of view and 14MP sensor. Dad can pan and zoom while he flies as well as stabilize the image on three axes.
The Bebop can be completely controlled with an Android, iOS or Windows mobile device or you can get it with a controller to grab the unique aerial images drones are now taking.
It's foam body construction and prop guards make it safe to use around kids too. Pricing for this one is all over the map but we've seen it as low as $499 so poke around a bit.
And to all, a Happy and Photo Filled Father's Day!