Things You May Have Missed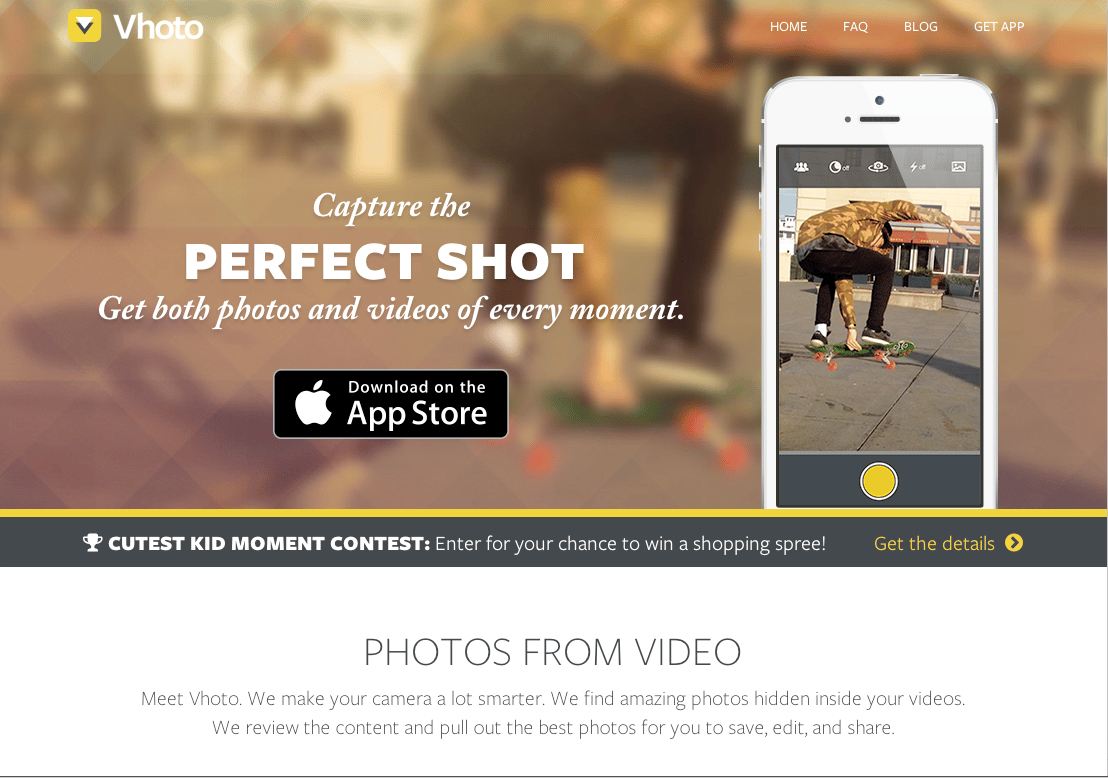 We know you're undoubtedly busy, camera in hand, capturing the most recent of set of life's memories. And of course, when you're done capturing it's time to dive into your version of Zoner Photo Studio to edit, archive and share those memories in style.
Thus, there are probably a few imaging-related pieces of news that you may have missed so we thought we'd mention a few in this space we think you might find pretty interesting.
STILLS FROM MOVIES
There have always been ways you can grab a still picture from a video clip as Apple's iMovie allows for this and several digital cameras have built a feature into their software allowing for this possibility.
Now, quite simply, there's an app for that.
Seattle-based Vhoto recently announced an app for the iPhone and iPad that will automatically capture any still of your choosing from the video footage you shoot.
Using a technology dubbed computer vision, commonly used by military equipment and robots to analyze and understand images by scanning them for data, the app automatically scans the video footage and picks the best frames.
How, you ask?
As the company's CEO, Noah Heller, explains, Vhoto uses the power that is already inherent in video to capture that perfect still that lies within it's many frames. The technology actually combines computer vision with what Heller calls machine learning, a tool that allows the application to understand user preferences by evaluating over 20 different dimensions within the images including blur, contrast, action/movement, faces, smiles, novelty and, perhaps most importantly, user intent to automatically pick the best from the video.
The user is then left with several stills extracted from the video from which to pick that prefect picture. Or, as Heller explains, "This app lets life happen unscripted and allows users to pick the best photos later."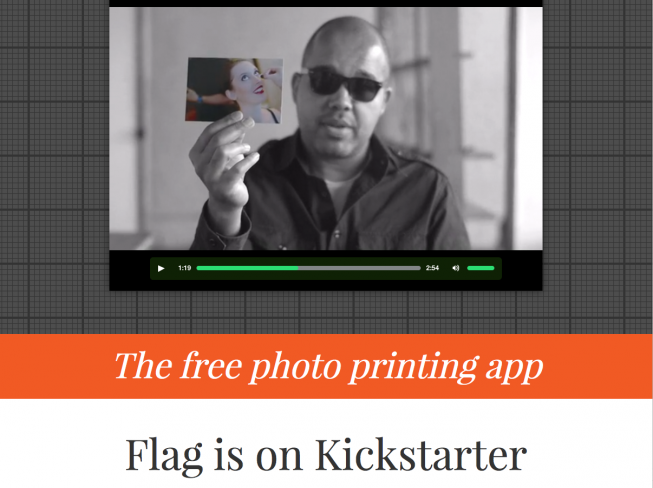 FREE PRINTS!
Okay, everyone has at least a few photos on their smartphone that they've thought about turning into prints. Think of how much more likely you'd be to turn those pixels into prints if you could sign up for a service that did it for you… for free. You may soon have the opportunity to sign up for as many as 20 free prints a month once a Kickstarter dubbed Flag  gets up and running (project was successfully funded earlier this year and they are now preparing for launch).
For the "what's the catch" question that inevitably arises when services such as this are touted, the answer comes in the form of small advertisements that will be placed on the back of the free prints.
Of course, founder Samuel Agboola was aware of the proverbial "chicken and egg" problem this idea faced as in order to get advertisers he first needed users – but to get the free prints to users he needed advertisers. Thus enter Kickstarter, as Agboola's goal was to build up an audience that's engaged enough to pay for the product before it launches.
We are told the 20 monthly freebies would be printed on "museum quality" 220 gsm paper. For those that may want bigger prints than the standard 4×6, you can also order a 16-inch photo "enlargement" jigsaw puzzle. The Flag service also plans to allow square or 16:9 prints for no extra fee, as well as the options of adding laser cut edges and postcard orders for what we are told would be a slight extra fee.
The app is designed to work with both smartphones and tablets and we are told the company is currently in negotiations with printing partners now and hopes to launch the service shortly. Stay tuned for your free prints.