Three One-Click Zoner Features You Have to Try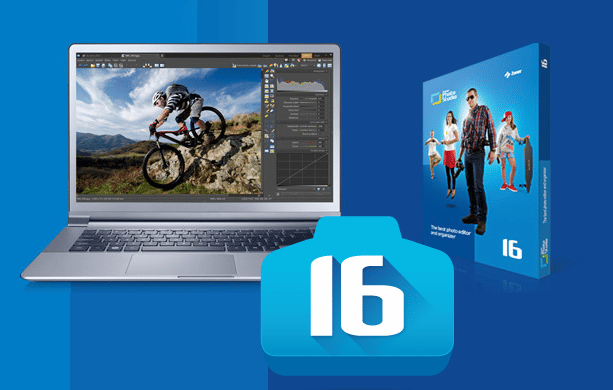 Life in the modern world has two speeds: fast and insanely fast. While photo editing can be a great opportunity to sit, relax and focus on your photography, there are times when you just need to "get 'er done" (as a certain Cable Guy would say).
For the times when time is of the essence, check out these one-click features on Zoner Photo Studio, your schedule will thank you.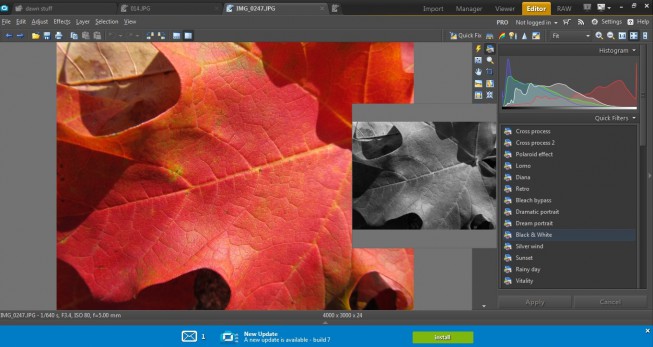 Quick Filters
Need to instantly give your images a new look? Check out Quick Filters. Available in the Edit window, you simply highlight the Quick Filter you want to apply from the menu on the side pane and it's instantly applied. You'll see a handy preview of the filter effect on your image as you hover your mouse over each filter so you'll be able to see exactly how your image will look once the filter is applied. There are over a dozen effects to choose from.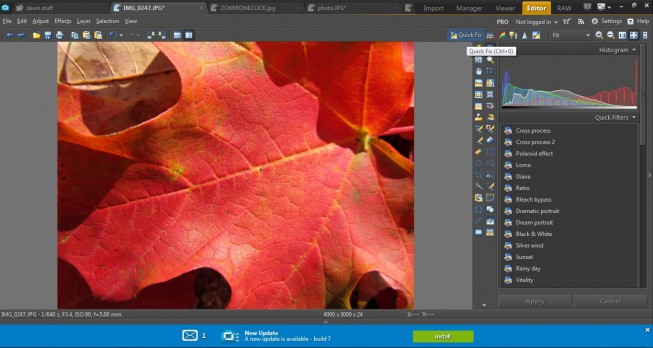 Quick Fix
While there are no shortage of serious photo editing tools at your disposal in Zoner Photo Studio, the Quick Fix button is your short-cut to a better looking image. You'll find it in the Edit window. Click it and the software quickly analyzes your image and automatically applies corrections, such as brightening under-exposed portions of the image. While you shouldn't expect miracles from the Quick Fix feature (that's what the other editing tools are for), it's a great option for cleaning up an image quickly before sharing by email or on social networks.
Slideshow
Want to turn a folder of images into a full-screen slideshow to show off to friends, family or clients? Just hit F3! Of course, you can dive deeper and tweak slideshow settings like the time interval, transitions effects and more to make the slideshow more personalized. But to quickly review images with no distractions and no scrolling, nothing beats a one-click slideshow.