Time to Get App Happy! Here's Five Photo Apps to Enhance Your Smartphone Shooting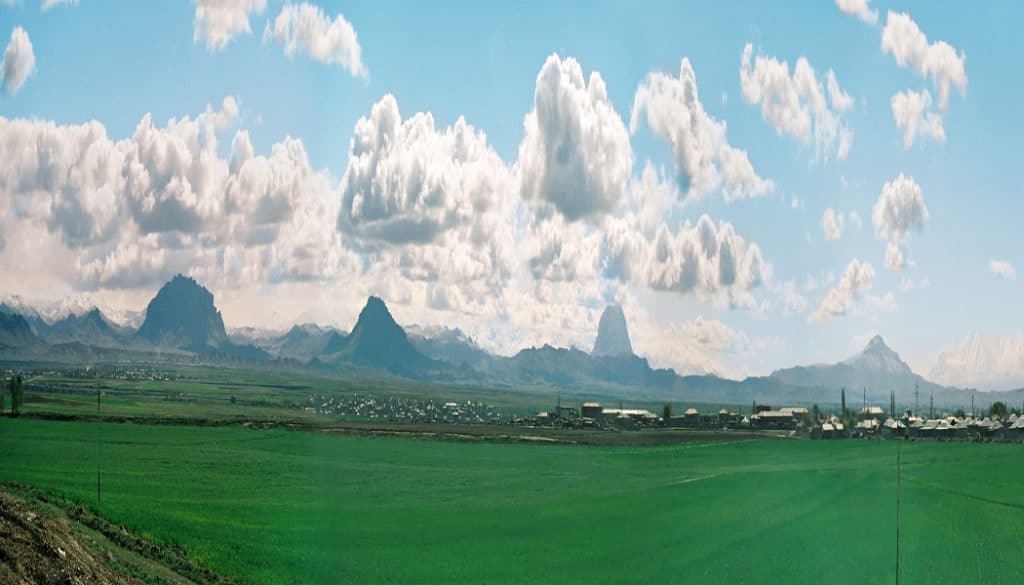 Já vím, já vím – vždy vás všechny nabádám, abyste se chopili svého "skutečného" fotoaparátu, když se zakousne štěnice, ale musím přiznat, že tsunami, kterým je fotografování chytrými telefony, mnohé z nás zjevně smete z našeho nohy a možná zjišťuji, že jízda je stále zajímavější.
Nedávno jsem se podíval na několik žhavějších příslušenství k fotoaparátům pro chytré telefony , které jsou dnes na trhu, a tak jsem si řekl, že je načase stáhnout některé z těch lepších fotografických aplikací, se kterými jsme se v poslední době setkali. Spolu s pohodlím mít fotoaparát chytrého telefonu vždy s sebou vám objem a efektivita tisíců dostupných aplikací pro úpravy a efekty (mnoho zdarma) umožní pozvednout vaše momentky ze světských na velkolepé, často pouhým kliknutím nebo dvěma. .
Zde je rychlý pohled na pět, které jsme si nedávno prohlédli a které stojí za bližší prozkoumání:
Panoramata bez použití rukou

Nová aplikace Cycloramic vám umožňuje pořizovat panoramatické snímky bez použití rukou pouhým položením smartphonu na rovný, hladký povrch a aktivací aplikace. Aplikace využívá vibrace z vašeho smartphonu k otáčení zařízení a pořizování panoramatického videa nebo fotografie. Například položením telefonu na stůl se během několika sekund vytvoří rychlé panorama všech, kteří tam sedí.
Když si aplikaci stáhnete, uvidíte, že se výsledky budou lišit v závislosti na povrchu, na kterém je váš smartphone umístěn, a vývojáři aplikace pro dosažení nejlepších výsledků navrhují super hladké povrchy, jako je sklo, mramor a podobně. Pokud hledáte 360 ​​stupňů, podívejte se na to zde.
Fotografie z filmů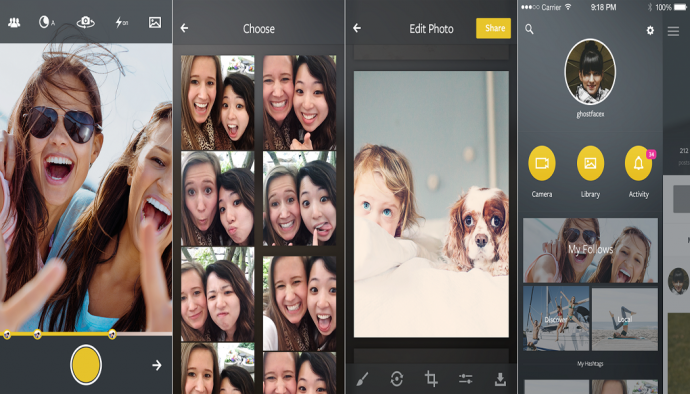 V minulosti jsme se této bezplatné aplikace dotkli a jen si myslíme, že je příliš cool, abychom ji znovu nezmínili, protože společnost Vhoto se sídlem v Seattlu nedávno oznámila aplikaci pro iPhone a iPad, která automaticky zachytí jakýkoli snímek podle vašeho výběru z videozáznamu, který natočíte.  Pomocí technologie nazvané Computer Vision, která se běžně používá ve vojenském vybavení a robotech k analýze a pochopení obrázků jejich skenováním pro data, aplikace automaticky skenuje videozáznam a vybírá nejlepší snímky.
Jak vysvětluje generální ředitel společnosti Noah Heller, Vhoto využívá sílu, která je již obsažena ve videu, k zachycení dokonalé fotografie, která se skrývá v mnoha snímcích. Tato technologie ve skutečnosti kombinuje počítačové vidění s tím, co Heller nazývá strojové učení, což je nástroj, který umožňuje aplikaci porozumět uživatelským preferencím vyhodnocením více než 20 různých rozměrů v rámci obrázků, včetně rozostření, kontrastu, akce/pohybu, tváří, úsměvů, novosti a možná nejvíce. co je důležité, záměr uživatele automaticky vybrat nejlepší fotografii z videa. Velmi uhlazené.
Tance tváře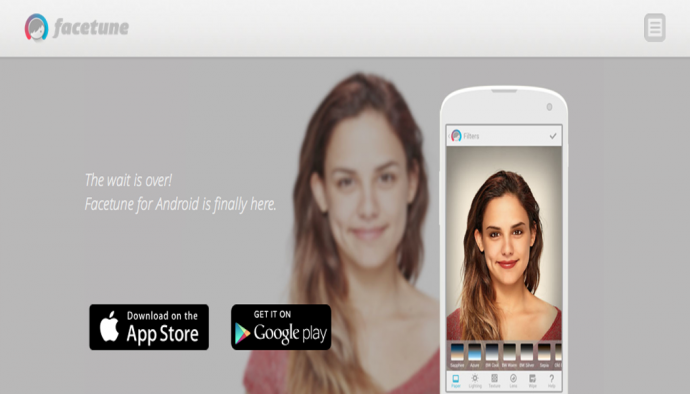 Tohle hraje na vaši ješitnost, protože Facetune přináší do mobilních stříleček velmi profesionální a poměrně robustní program pro úpravu fotografií obličeje. Stačí pojmenovat změnu, kterou byste chtěli provést na záběru hlavy, a tato aplikace to dokáže – obrázky lze převrátit zrcadlově, rozšířit úsměvy, vyhladit pleť, vybělit zuby, odstranit kruhy kolem očí, zjemnit linie obočí a čelistí…na co si jen vzpomenete .
Můžete se dokonce vydat opačným směrem a vytvořit nějaké bláznivě vypadající mimozemšťany a další děsivé tváře a pak samozřejmě okamžitě sdílet své výtvory prostřednictvím různých kanálů sociálních médií nebo prostřednictvím e-mailu přímo z aplikace. Zábavné věci, zvláště pokud fotíte spoustu portrétů. Lightricks Ltd. – 2,99 $.
Pixlr-o-Matic
Okay, so two million effects might be a bit much but Pixlr-o-Matic is a cool, fun, and free app that you'll never get bored using. You'll also never actually get to all the overlay and border combinations (including shades, tones and hues, neon, sparkle, and light-leak effects) but the fact you can apply them in just three steps might just make you want to try. And if you find yourself a bit overwhelmed by the notion of that many effects, the app's swipe-activated "randomizer" will auto-select an effect/overlay/border combination for you.
All the usual social media sharing functions are included and the app is multi-platform with versions available for Windows and Mac OS X.
One For The Road
Přihodí ještě jeden na hromádku a myslíme si, že se vám bude velmi hodit – bezplatná aplikace Photo Studio Edit & Go  od Zoneru pro bezproblémové nahrávání a úpravy obrázků na cestách. Aplikace také automaticky zálohuje vaše mobilní fotografie na Zonerama.com  a navíc vám poskytne řadu možností úprav, díky kterým budou všechny vaše mobilní snímky zářit.