Time To SPRING That Camera To Action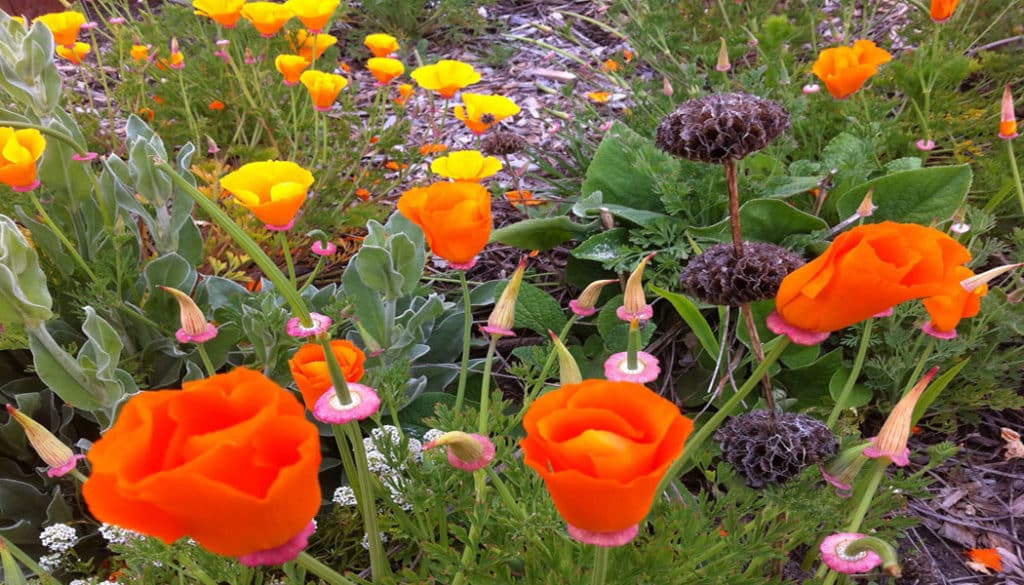 Ahh, springtime in New York – there is nothing finer. That winter chill is beginning to leave the air and … No season says "hello" quite like spring. We're talking green grass, flowers blooming, rich colors everywhere and some marvelous little details to capture.
So shed those winter coats, those clumsy boots, and that annoying woolen cap – grab your favorite camera and head outdoors as spring is ready for lift off.
Flower Power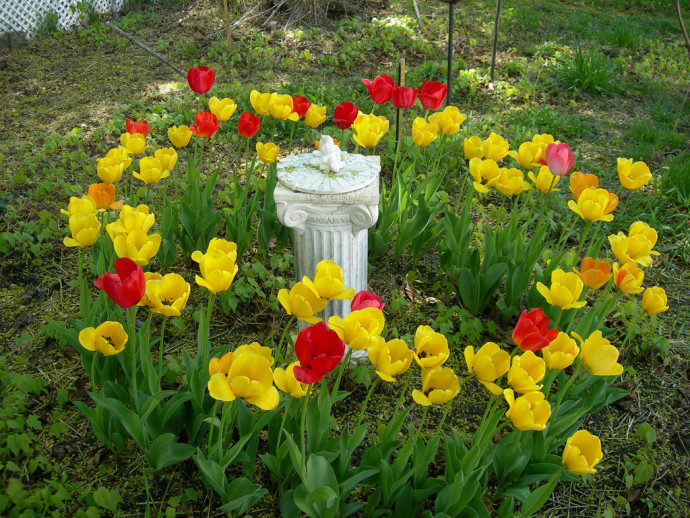 So let's cut to the chase – spring is all about flowers and for most of us it's the number one item on our list of spring things to shoot. Whether it's local gardens or the wildflowers of the countryside the variety and richness of these colors simply command attention.
Seeing as most of these flower shots will be done from close distances, depth of field will be key. The accurate focus will be essential as well as using an aperture that keeps the right parts of the picture in sharp focus while keeping other elements as out of focus as possible.
You can do this in several exposure modes but the pros we talk to tell us Av (or often just A) is probably the best for the job. It's also never a bad idea to use a tripod for shots like this as well.
If you're shooting that countryside landscape dotted with flowers or you're standing in front of a sprawling garden, stop down to f/22 or thereabouts. A good tip to always remember with regard to aperture and how that number relates to depth of field is this: a small number equals the shallow depth of field while a bigger number equals the deep depth of field. Just figure out what you want in focus before you set.
Simplify the Scene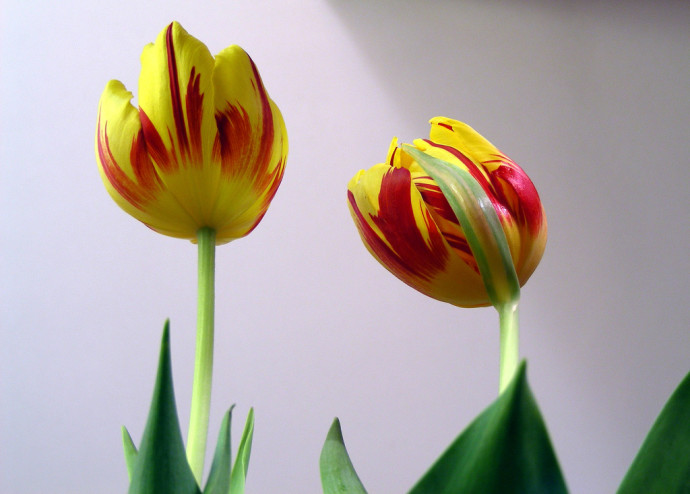 Okay, so you don't have access to the aforementioned "sprawling gardens" and you don't live near the countryside. No matter as there are lots of ways you can still capture beautiful flowers shots in the gardens around your home – you just have to think a bit more and simplify the scene before you shoot.
You'll undoubtedly find a good amount of clutter and unwanted distractions when you stick close to home to capture the season's beauty so simply focus on a single bloom or two. That macro setting you've always wanted to use will allow you fill the frame with that sole flower and also capture details you didn't know existed. If the flower is large enough you can probably even get away with using the camera's standard zoom. Just shoot from a few different angles as depending on the available lighting you may get lucky and grab a few very unique perspectives.
A nice thing about shooting at home is that you have control over the environment and can take the time to play with finding the perfect camera settings to make your flower shots as clean as possible. The same holds true with regard to the lighting, as you can choose to shoot in the early morning or late in the day when the light from the sun isn't quite as harsh.
Let Loose
Above all, we always encourage you to experiment – as the more things you try and the more different settings you play with, the more things you'll discover you and your camera can do. One of the coolest aspects of photography is how much creativity is unlocked when you begin to explore what both you and the camera are truly capable of.
Use this season to unlock that inner Ansel Adams – we guarantee you'll be delighted with what you discover.