Traditional Photo Companies Unveil Some New Tricks at CES
Last week  we took a look at some of the more unique, if a bit less ballyhooed, imaging fare from the 2017 CES. This time around we're focusing on the goodies displayed by the more prominent photographic companies that exhibited (both on and off the floor) at the big annual Las Vegas CE shindig.
While point-and-shoot camera announcements simply don't make many headlines these days, CES showed us that the traditional camera manufacturers still haven't given up on the category as there were a few interesting announcements on this front. Add to that a few eyebrow-raising announcements from some of the old guard companies and this most certainly wasn't a bland CES on the imaging front.
Solidiphying A Print
This was most certainly a unique take on a getting a print of your favorite family snapshot as Canon has teamed with a company called Solidiphy to offer a very cool 3D printing service.
The pair showed off Solidiphy's special human-size 3D scanner at Canon's booth that uses 130 DSLR cameras positioned all around its subjects. Once you've been scanned inside this thing you can order a very realistic looking 3D figurine of yourself (or the entire family). We've seen a few of these services over the years but this was, by far, the best one regarding the final product we've seen. The final figurine is about a foot tall and costs around $150-$200 – so it's not cheap – but it was very realistic.
The Solidiphy set up costs roughly $130,00-$150,000 so if you want in as a buyer you'll need to sell quite a few of these things before you begin seeing some ROI.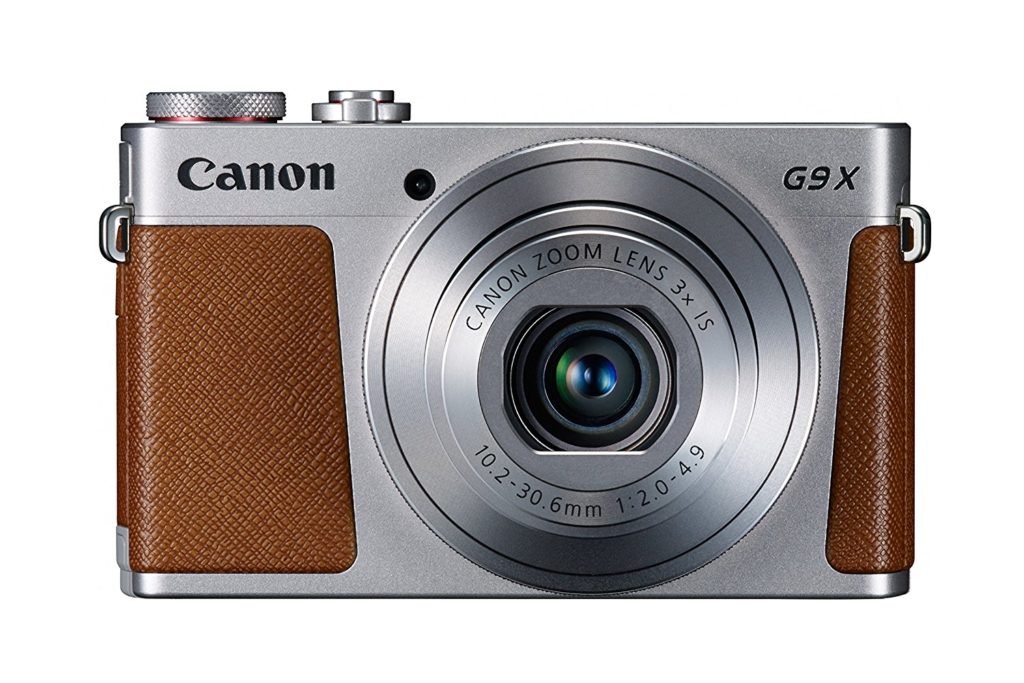 Of course Canon remains world renown for its camera-making prowess and the company also announced a host of new "travel-friendly" cameras including the PowerShot G9 X Mark II that features a 1.0- inch 20.2 Megapixel sensor, the latest image processor, DIGIC 7, providing users with improved subject tracking and scene detection this camera is the first Canon PowerShot equipped with Bluetooth 1 for easy pairing with a compatible smartphone or tablet.
Add what Canon is calling the PowerShot G7 X Mark II Video Creator Kit, targeting the vlogger on-the-go, the kit includes the PowerShot G7 X Mark II digital camera with an additional back-up battery, a Manfrotto PIXI tripod, and a 32GB San Disk SD card. $749.99.
Zeiss Smart Specs?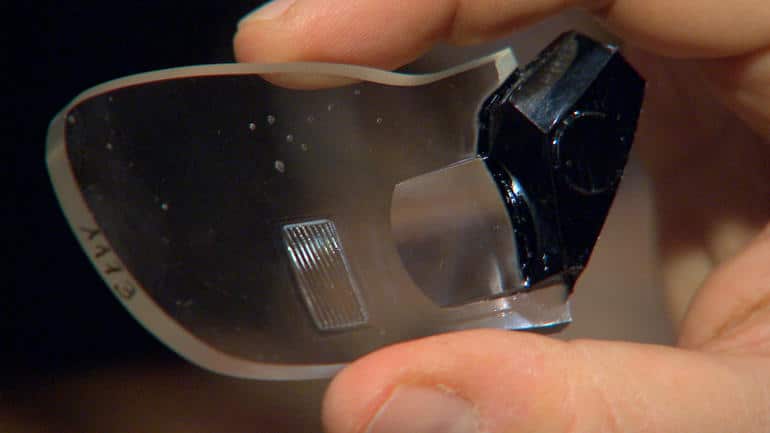 Staying with the old dogs and new tricks theme there was lens makers Carl Zeiss showing a smart glasses prototype. Since the debut of Google Glass the missing part of the equation in augmented-reality glasses for everyday wear has been glasses that don't look dopey or conspicuous. Carl Zeiss Optics is telling the world they may have done it.
Seeing as the company makes lenses rather than frames, they have focused on embedding their technology directly into the polycarbonate lens, which means less of the tech goes into a large, bulky frame. The result, a more seamless looking, smart pair of glasses that the less nerdy among us might actually wear. Stay tuned.
New From Nikon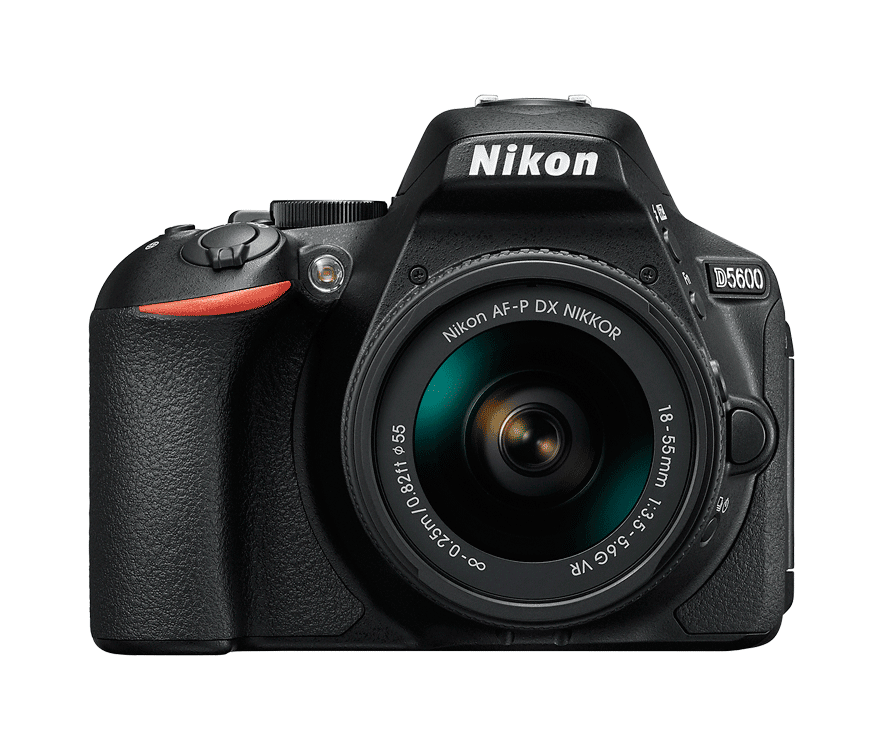 Nikon announced three new products at CES – the D5600, an update to the popular mid-range DSLR camera; the Coolpix A300, an economical camera designed to fit in your pocket; and the Coolpix W100, a weather- and water-proof camera with a friendly design intended for use by anyone and everyone.
The D5600 features an LCD that can swivel in a variety of configurations, Bluetooth and NFC connectivity and a new AF-P version of the 18-55mm kit lens allows for smoother and near-silent focusing. $1,200
The A300 weighs in at just over 4 ounces, has a 20-megapixel 1/2.3-inch type CCD sensor, an integrated zoom lens that provides a 35mm-equivalent field of view of 25-200mm, and offers an aperture range of f/3.7 – f/6.6. $139.95.
The Coolpix W100 is a waterproof and shockproof camera and features wireless SnapBridge support, a 1/3.1″ CMOS sensor offering 13 megapixels, and a lens that offers a 35mm-equivalent 30-90mm focal range. $159.95.
Fuji Adds Rugged P&S Too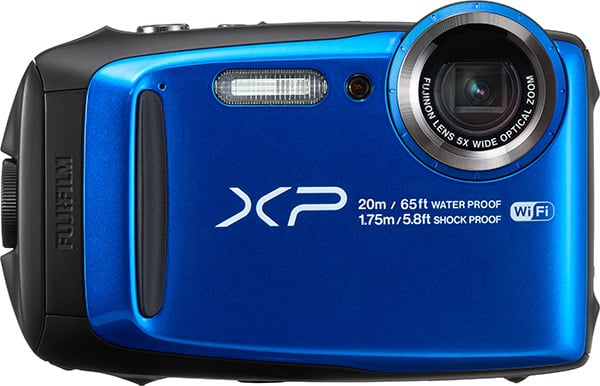 The Fuji FinePix XP120 is waterproof up to a depth of 65 feet (20 meters) and is shockproof to 5.8 feet (1.75 meters), freeze proof to 14° F (-10° C) and dust proof. The camera is also capable of recording Full HD video at up to 60 frames per second and shooting full-resolution JPEG stills at up to 10fps.
Though opting not to have a booth at the 2017 show, Fuji was showing product off the show floor, which is something more and more of the traditional camera companies are opting to do at CES.
Panasonic's Unveils the GH5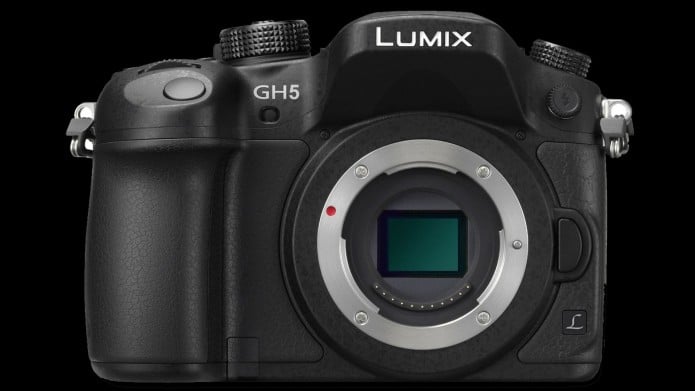 While Panasonic told us a bit about the GH5 at photokina, the company took the wraps off this puppy at CES. We already knew about its 6K video and 4K/60p capabilities and now you can add specs that include a 20.3-megapixel Live CMOS sensor and a new Venus Engine image processor that has two-thirds greater power than the one housed in the GH4.
Instant Upgrade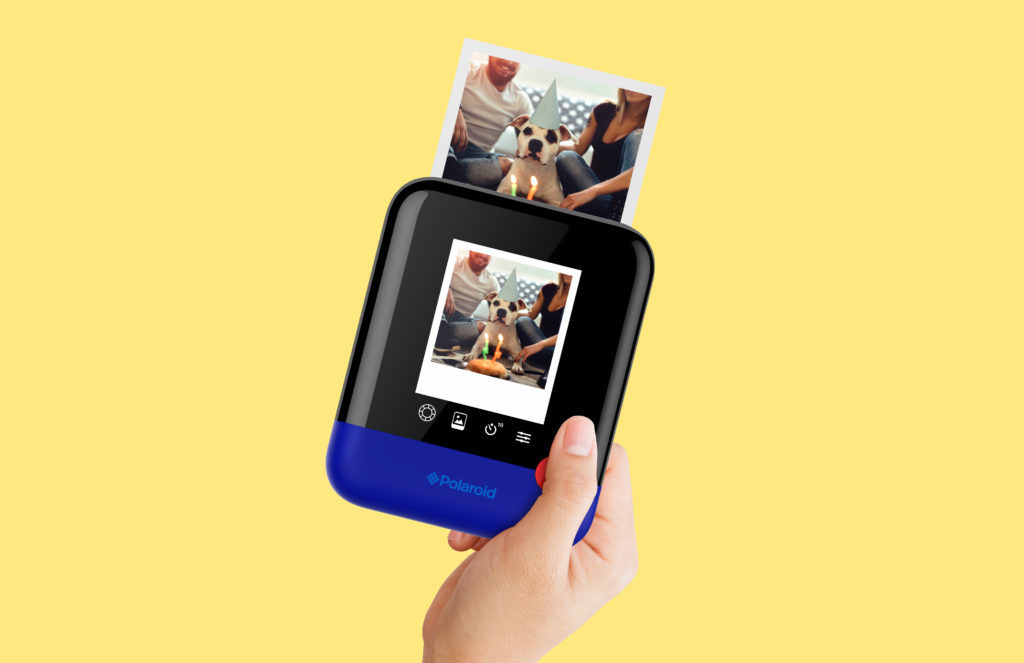 Apparently happy with the response they've gotten to the instant photo products they've already come to market with of late, Polaroid introduced the continued evolution of the category with the Polaroid Pop instant digital camera. The Pop includes a 20-megapixel CMOS sensor, which can shoot stills as well as 1080p video and also features a micro SD card slot (up to 128GB) as well as a 3.97″ touchscreen LCD to navigate the camera's menu and review images.
Add a dual-LED flash and image stabilization and this represents a nice upgrade form their previous instant efforts. Nice way to celebrate your 80th birthday as the company is doing this year.
With the PMA Show now but a distant memory for those of us covering the photo space, imaging companies do what they can at this show to make at least a bit of noise amid the high-tech and smaller gadget chaos that is always CES.