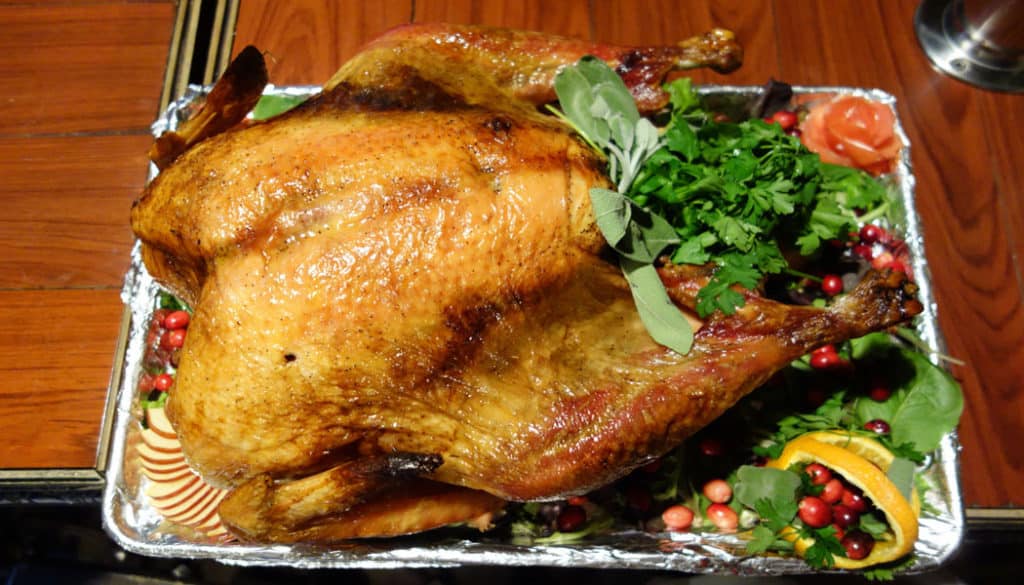 While the holiday of Thanksgiving has essentially turned into a bit of a media frenzy, lost under a cloud of Black Friday shopping nonsense and endless marketing blitzes, at the heart of it all is still the notion of gathering with family and friends to celebrate one another.
Sure, there's a huge turkey dinner and a bunch of football games tossed in, but the day remains a special one for most of us here in the U.S. as a kickoff to the holiday season and a time remember what really matters in life – spending time with loved ones.
Cameras & Cranberries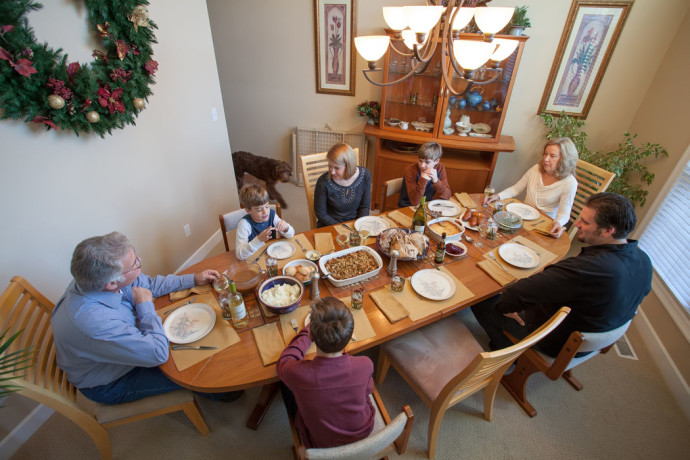 Whenever you're celebrating a day that brings those closest to you together, you're usually breaking out the camera to record the memories you'll be making. In an effort to help you make those memories a bit more lasting and emotion-evoking this Thanksgiving, here are a few tips and tricks on the photography front to help you out. With regard to the turkey dinner, you're in your own.
Lighting remains the single most important aspect of photography so we'll start with a tip we think is a great idea. No one ever actually does that. Do a quick photographic dress rehearsal in the days leading up to Thanksgiving. Observe how the light from the outside filters into the room through windows and/or how the room you'll be spending most of your time in is illuminated during the hours of the big dinner. Take some test shots under these conditions to check exposure values and perhaps think about possible compositions.
Being able to have an idea of what worked and what didn't will give you a bit of a jump on when the best time to shoot and exactly how you want to tackle the task.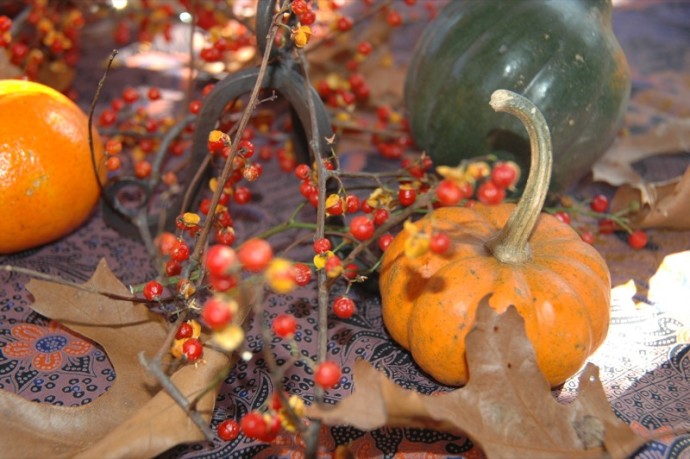 Pointing & Thinking
Another, perhaps overlooked shooting tip is simply thinking a bit before clicking. What evokes the spirit of the holiday best to you? Fill your frame with shots like this. If it's watching grandparents enjoying their grandkids, zoom in on those moments when they're together. If it's details like the turkey being placed on the table, fill the frame from a few different angles with that moment, maybe adding additional shots of festive place settings, holiday glasses, autumnal flower arrangements and the like in the shot as well.
Also remember you can crop out extemporaneous items later in computer when you've picked out the best shots for printing and sharing so while composition remains important there's always post-capture editing for fine tuning and creating more dramatic impact.
Removing Tedium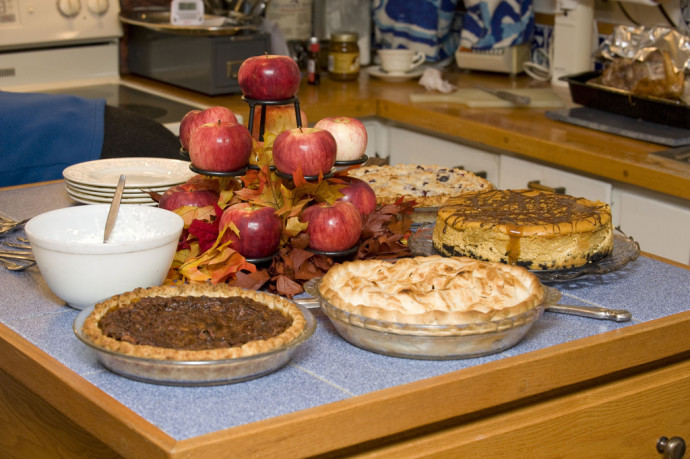 Group shots are always a big part of the holidays as often times you're surrounded by loved ones you don't see that frequently. While always cherished shots, due to the fact they are posed and constructed these shots can often become a bit tedious and over the years can become difficult to distinguish which holiday they were even taken during.
To avoid this, make sure that festive holiday table and meal provide the centerpiece of the group shot using the carving of the turkey as a great moment to get everyone in the shot. Use a zoom lens with a wide aperture and fast ISO as you're looking to capture  some joy and laughter as the turkey is carved rather than a standard "everybody smile" shot.
Using a step ladder to really fill the frame if you need to is a great idea and that vantage point will provide a different composition as well, taking you away from the side-by-side look so many holiday photos have. If you own a tripod break that out so you can join a few of these table shots too. Avoid using a flash as that can burn out facial details and let the natural light in the room suffice. You'll images will have far more natural look again, you can lighten them a bit with one click in your post-editing endeavors.
Elevating the emotion is key with these kinds of shots so you'll want to use a fast lens with an aperture set as wide open as possible – f/2, f/2.8. While this will reduce the depth of field and require using a slower shutter speed to obtain an adequate exposure, you'll find the shots will have a more interesting quality to them. Since these shots will undoubtedly be taken in low light settings make sure your ISO is at 400.
Stay Alert
Above all keep that camera at the ready as any gathering with close family is bound to have dozens of special moments happen spontaneously and you don't want to miss any of them. If you stay focused on the moments that mean the most to you and fill your frame with only those you'll wind up with a camera full of memories that will last for generations….just make sure you get at least a few of them printed.