Video/Still Imaging Lines Continue to Blur
There was a time, that a few of you may recall, when you used separate devices to capture stills and video. When moments such as babies first steps or Christmas morning were unfolding, you reached for the camcorder and when the more day-to-day activities were happening you grabbed your camera.
Simple enough, but when you look back on it all from the imaging perch we sit atop today, seems a bit bizarre. Image capture devices that did one thing? Really?
So the lines only continue to blur these days between still and video capture and with 4K video now all the rage, the need to own a separate device for video capture has all but vanished.
And interestingly, as new digital cameras soon all begin including 4K video capability and all camcorders add interesting new ways to grab very hi-res stills from the 4K video they captute, we're all going to have some very dizzying decisions to make regarding what device to purchase over the next year or so.
Thus, as you might expect there is lots of talk about new tech that is aimed at further blurring the still/video lines. From Sony comes word a new CMOS image sensor that will allow you to shoot continuously at a rate of 60 frames per second with a very high pixel count, while the individual images that make up the video clip will have the quality of 6MP still images.
Panasonic has also demo'd a camcorder that captures 4K video, the HC-WX970, that also allows for the capture of 8MP stills from the video clips you take. Of course, these are not the only imaging manufacturers exploring these waters.
Then of course, there's the venerable video Gods at GoPro, a company that began adding 4K video capture in select models late last year along with significantly improved sensor performance (for low-light shooting), and then added additional burst modes for capturing up to 30 frames per second.
So, What's Out There?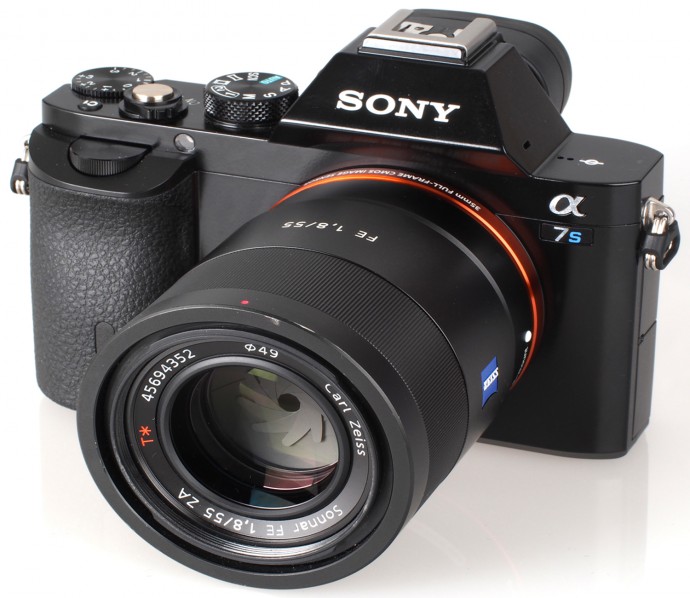 When it comes to digital cameras that capture 4K video, the Sony Alpha a7S, perhaps the most compact of the 4K crew we've seen, still stands out to us. With an ISO sensitivities range from ISO 100 all the way to a an insane ISO 409,600, we love that Sony so smartly addressed low-light shooting conditions in this model. Yes, they dropped down the megapixel count to 12MP on this one, but the sensor is the same size as the one in it's higher count predecessors and the aforementioned low-light capability keep this one at the top of our list.
Oddly Canon's new 5Ds does not list 4K video recording among its specs but one can imagine this feature is coming in future Canon DSLRs as we are hearing rumblings that the forthcoming 5D Mark IV will undoubtedly include 4K. However, of note is the recent news that the one Canon DSLR that does feature 4K video, the 1D C, released a couple of years ago, has just enjoyed a massive price drop, from $12,000 to $8,000. Yes, still rather pricey but that's a significant reduction.
And not to be outdone, the Nikon rumor mill is leaking that the soon to be released mirrorless J5 will feature 4K video. Stay tuned on what's next from both of these imaging behemoths.
Suffice it to say, as imaging manufacturers continue to fiddle with the dual functionality of their cameras and camcorders, you'll be sitting pretty as life unfolds in front of you, whether you're looking to capture it in full motion or as moments frozen in time.