VR: Becoming a Viable Part of Photography Mix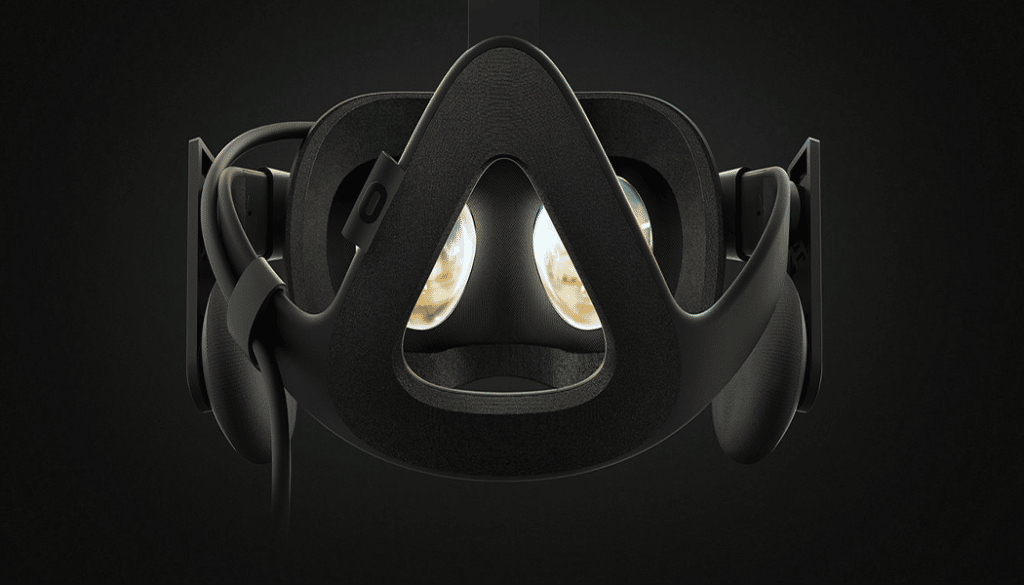 We've been writing about Virtual Reality and its potential connection to the photo world for quite some time now. It has just always made sense to us that the tech inherent in VR was a natural match with viewing images – especially ones you capture yourself.
And, after a few starts and stops, it appears VR is now officially becoming a big part of the consumer imaging world.
The much hyped release of Oculus Rift and Microsoft HoloLens are, of course, at the higher-end of the market, but already playing to rave reviews. Closer to the every day shooters' world we have the GoPro 360º camera arrays and the new surge of 3D Smartphone cameras that are seemingly all over the market these days. This is all about having casual consumers begin creating their own VR content and experiences. Build it and they will come.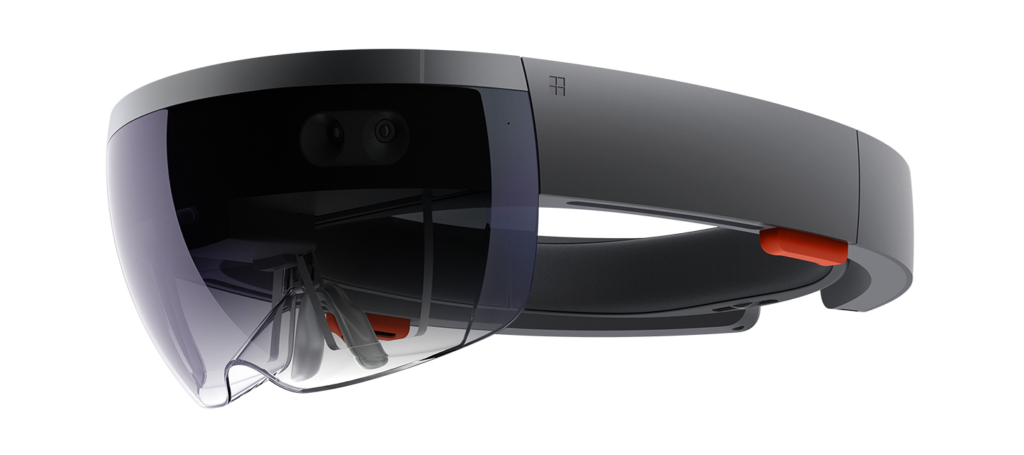 Then, of course, there is the money being tossed around by some of the big boys that indicates the future of VR is now. Look no further than the $2 billion Facebook paid for Oculus, followed by Google putting up close to $550 million of the $4.5 billion that Magic Leap recently raised.
Now we are seeing imaging manufactures beginning to release affordable cameras, software and viewing devices that are opening up the VR experience to a much larger audience.
Here's a quick look at but a few that have caught our attention of late:
Kodak Is A 360 Playa
Don't hear quite so much from Kodak anymore, particularly on the camera front, but the PixPro SP360 is more of an action cam entry that features a single 360º hemispherical lens. It also provides 235º horizontal coverage. Full disclosure here says that in order to come up with full 360º image coverage this camera has to be paired with another unit sold as the Dual Pro pack. Kodak's bundled stitching software does the rest. The Dual Pro Pack sells for $799.99. The SP360 is also splashproof.
Affordable VR Entry from LG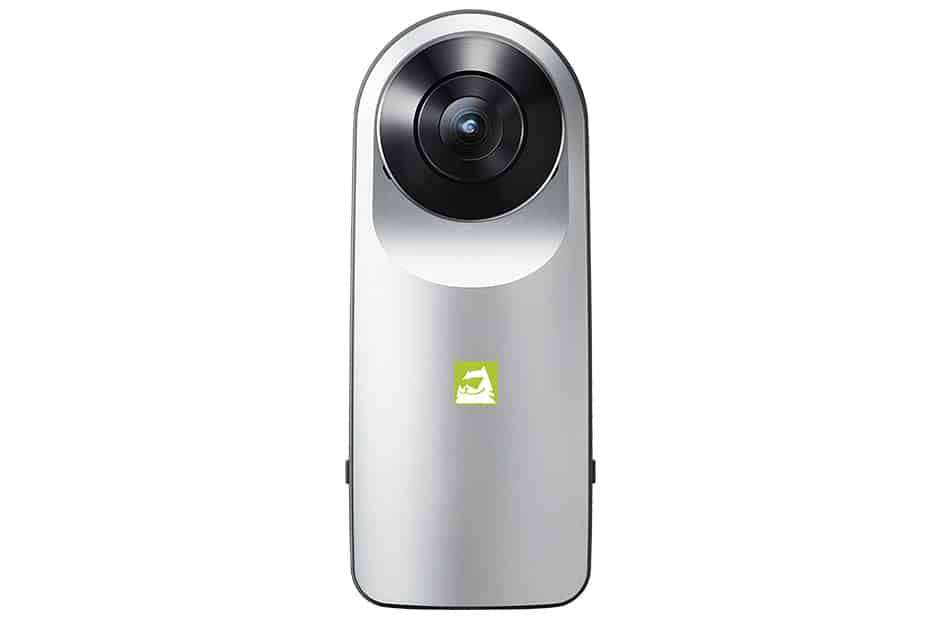 The LG 360 Cam comes in at under $200 so this is clearly a sign that the door is opening to all for VR. The camera offers a dual-lens VR option with a 16MP sensor and captures VR images to its 4GB of internal memory or to a removable microSD card. Data can be transferred either through Wi-Fi or Bluetooth. Each of the camera's lenses has an angle of view of 200 degrees – solid coverage for stitching together a single spherical image. Also shoots 2K-resolution video.
Giroptic 360cam
A less familiar name is Giroptic but their 360cam is a spacey-looking model offering three lenses, each with a 185º field of view, capturing 4K still images with 360ºx300º coverage and a microSD slot for internal data storage. This camera also handles the data stitching itself, no special software required, and is waterproof to 30-ft. $499
Old Friend GoPro Offers VR ARRAY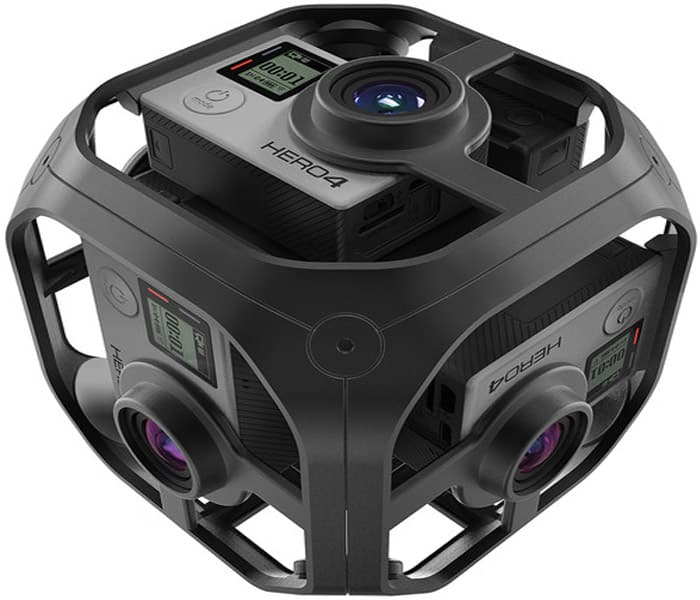 Well, of course our old buddies at GoPro are in this mix, right? Their VR entry is called the GoPro Omni and this is a six-camera synchronized array set up that features the ability to house six Hero4 Black GoPro cameras. The housing alone is $1,499 and the entire set-up, including all the cameras, will run you $4,999 – so this one is for the more serious VR folks among us.
Each of the Hero4 Black cameras captures 12 megapixel images at 30 frames per second, thus we are talking a very high level VR experience – significantly better than the aforementioned single, dual-lens or triple lens cameras can provide.
There's still some room for improvement in the VR-as-a-photography-tool game but we are clearly off and running and when the quality level reaches it's full potential, at prices we can all live with, this tech and what it offers, will become irresistible to consumers.