7 Ways to Approach Portraiture Like Annie Leibovitz Does
Annie Leibovitz is one of the world's most famous portrait photographers. She has photographed John Lennon in Yoko Ono's embrace just hours before his death, followed the Rolling Stones on a wild tour, and captured president Richard Nixon's last days in office—and is the only American to have photographed Queen Elizabeth II.
Even though she's surrounded by a dozen aides and she photographs Hollywood stars, she moves in the same reality as you do, and her photographs can actually bring you lots of valuable tips for your own work. Are you ready? Then let's get started.
Train While Photographing Your Family and Friends
When asked what she'd recommend to beginning photographers, Annie Leibovitz always says to turn to your family and friends. Those closest to you are more likely to be tolerant when it comes to experiments, challenges, and requests of all kinds, playing with perspective and viewing angles, and long minutes configuring the camera, lights, etc. This advice has its deeper level too—to quote her biography: "Discover what it means to be close to your work, to be intimate with a subject." (Annie Leibovitz: At Work.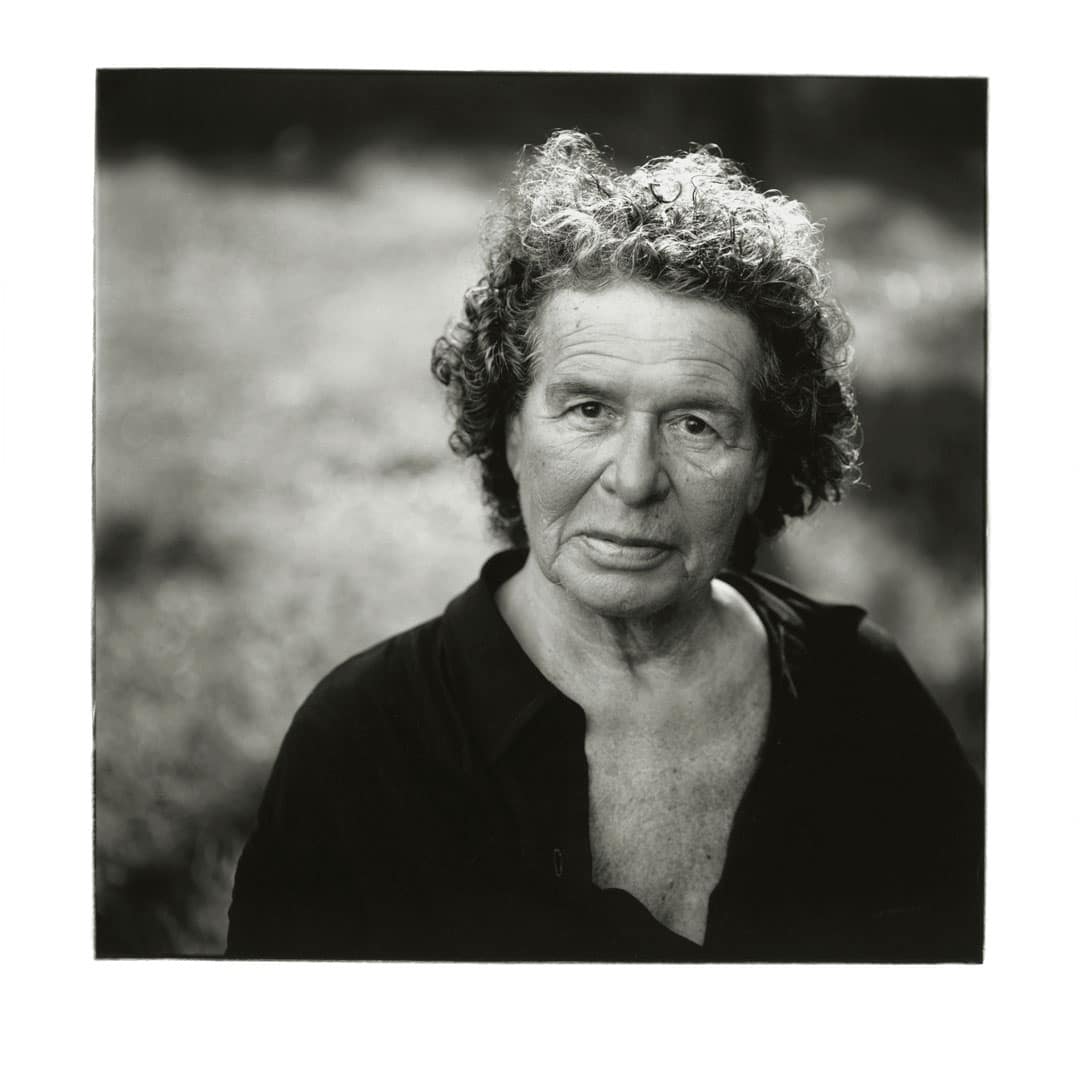 In part because of this experience, Leibovitz says that if you're photographing a stranger, you should spend much time as you can with them before the shoot. You'll get to know each other, and you'll be better at depicting their key features—as much as this is possible in just one or two pictures. Your subject will feel far more natural with you, which will be reflected in your photos.
Create a Trusting Environment
Do you often fumble in small talk at shoots? Don't despair. Annie Leibovitz has noted more than once that chatting with her subjects is not her strong suit. While her role model Richard Avedon excelled at getting what he wanted out of his subjects with his eloquence, Leibovitz just focuses on taking pictures with a musical accompaniment, which patches over the silence that is unpleasant for so many.
For her, what's most important is to build up the subject's trust and respect for her abilities. Before starting, she explains on the level what they can expect and reassures them that she really does know what she's doing. During the shoot she shows them the results on her camera or on a computer. Considering the intimacy we can feel in so many of her pictures, this strategy apparently works for her.
Her original plan was for the two lovers to be naked, and neither of them had a problem with this. However, on the day of the shoot, Yoko Ono didn't want to undress, and Leibovitz didn't push her to do so. This gave rise to a picture that Yoko says is the best depiction of her relationship with John Lennon.
She also never publishes a photo without the model's consent. You may remember the magazine cover showing a naked, pregnant Demi Moore. Leibovitz originally took this photo for private use by Moore and her husband Bruce Willis; she photographed them many times for such purposes over the years. However, Moore gave the green light to publish this shoot—which caused an uproar among conservatives.
Unleash Your Creativity
When Leibovitz joined Vanity Fair in 1983, she was faced with the question of whether she wanted to shoot for advertising—an area that was quite foreign to her. Unlike her reportage clients, her advertising clients placed certain expectations on her that limited her. The turning point came in the form of an order from American Express that left Leibovitz a free hand.
Over the years, Leibovitz became a master of "conceptual" portrait photography. She thinks through her pictures in detail ahead of time, and then implements them in cooperation with a team of producers, make-up artists, assistants, technicians, etc. But her ideas still aren't key on their own; they also have to suit her models. Because even the best idea can easily disappear if the model doesn't identify with it. After all, ultimately it's usually the model who gives a picture its spark.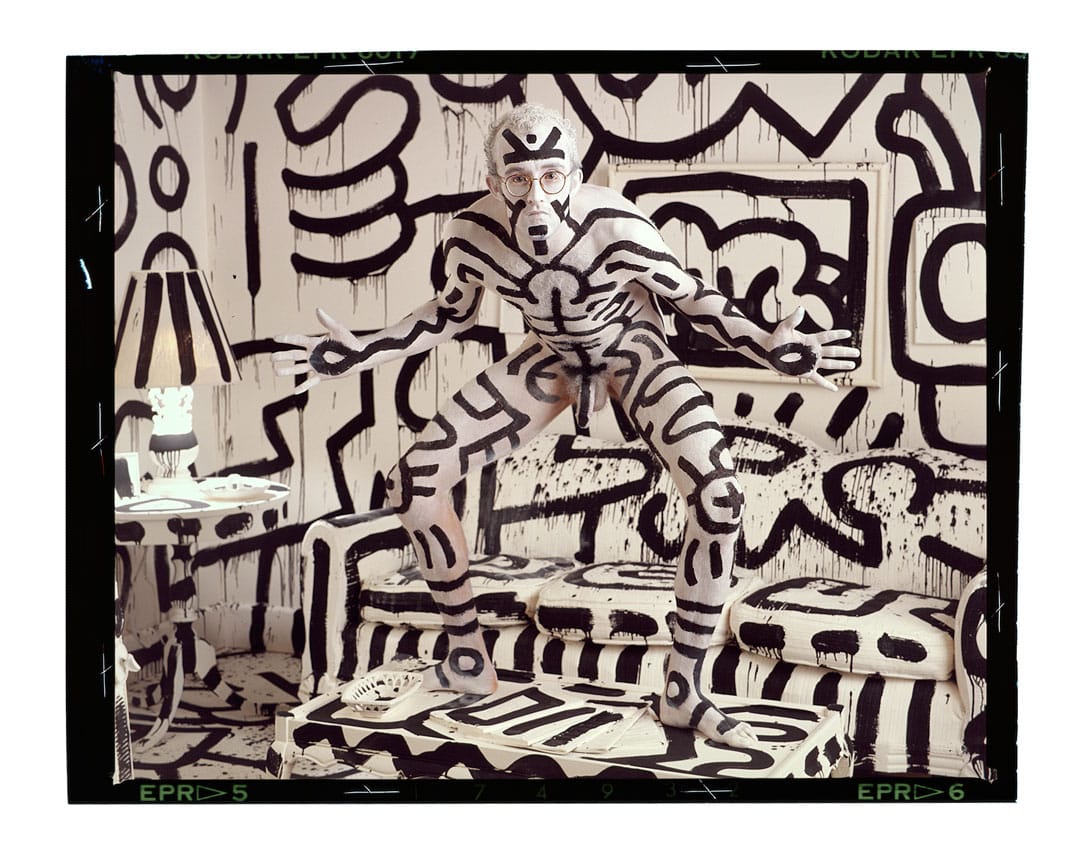 There's also a story behind this picture. Originally only the shoot's "living room" set was prepared in the style of Haring's works. They had agreed he would paint his top half too—but they both soon realized he would have to paint himself top to bottom. Leibovitz especially liked the witty, simple highlight on his penis. Since the shoot only took a few minutes, Haring decided to continue to downtown New York in this luxury birthday suit. And Annie followed him, camera in hand.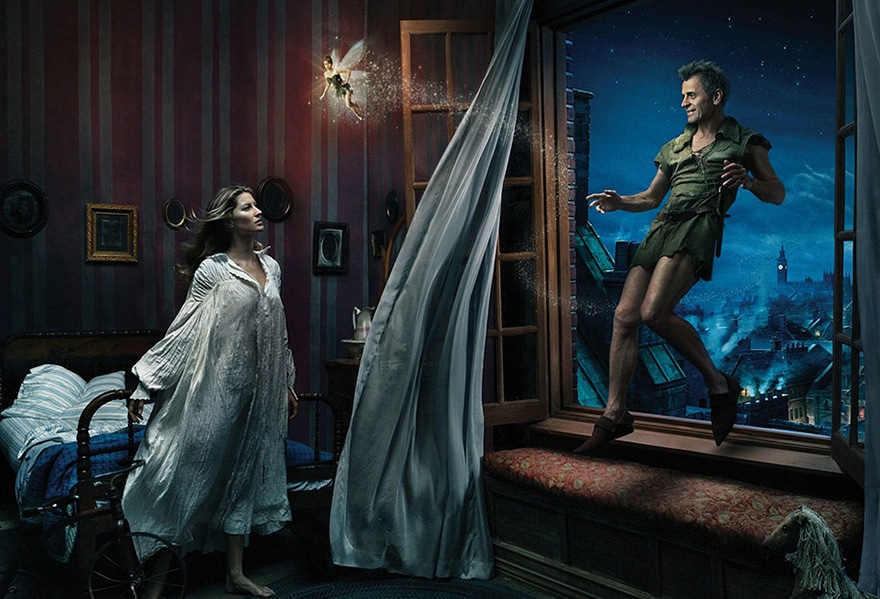 Get to Know Your Location and Subject in Advance
Every idea should be accompanied by careful research. That gives you a holistic idea before the shoot of what you can expect from e.g. its location—where the natural light is coming from, where you can place extra lights or a flash, what lens best captures the space overall,  what spots have too many distractions, which part of your indoor or outdoor space has the most potential for realizing your idea, etc.
Annie Leibovitz even researches her individual subjects. When she's photographing musicians, she listens to their music. She watches dancers dancing, for actors, she watches their gestures, and in the case of Queen Elizabeth II, she studied other photographers' pictures of the monarch to learn her limits.
Leibovitz, who is an avid collector of photography books,  also carries in her head a sort of archive of other photographers' pictures that she turns to or gets inspired by as needed. For example when photographing a group of poets, she tried to "imitate their poetry" and incorporate it into their portraits.
Get a Feel for Lighting
Leibovitz tries to imitate natural light as much as possible. When there's not enough, she adds it artificially, for example using a flash—but shines it from the same direction as the natural light source. It sounds simple, but this approach demands hours of experimenting with different lights and environments to keep preparations swift during the actual shoot.
Leibovitz says she most often uses a strobe light as her main light. Along with a single umbrella. Because she likes the simplicity. The flash emphasizes the direction of the light and illuminates her subject's face. The rest of the photo can be illuminated using natural light. But this means you have to be ready to add lights in. These usually point from the direction of the camera. (Paraphrased from Annie Leibovitz: At Work.)
Group Portraits Step by Step
Her work with group photos is interesting in terms of its lighting. Most of her subjects have busy schedules, and so for her simpler group photos, she sets up the scene in advance, including face lighting. She uses assistants for this. Her clients then just arrive on-site, the lights are set up, and the shoot is over quickly.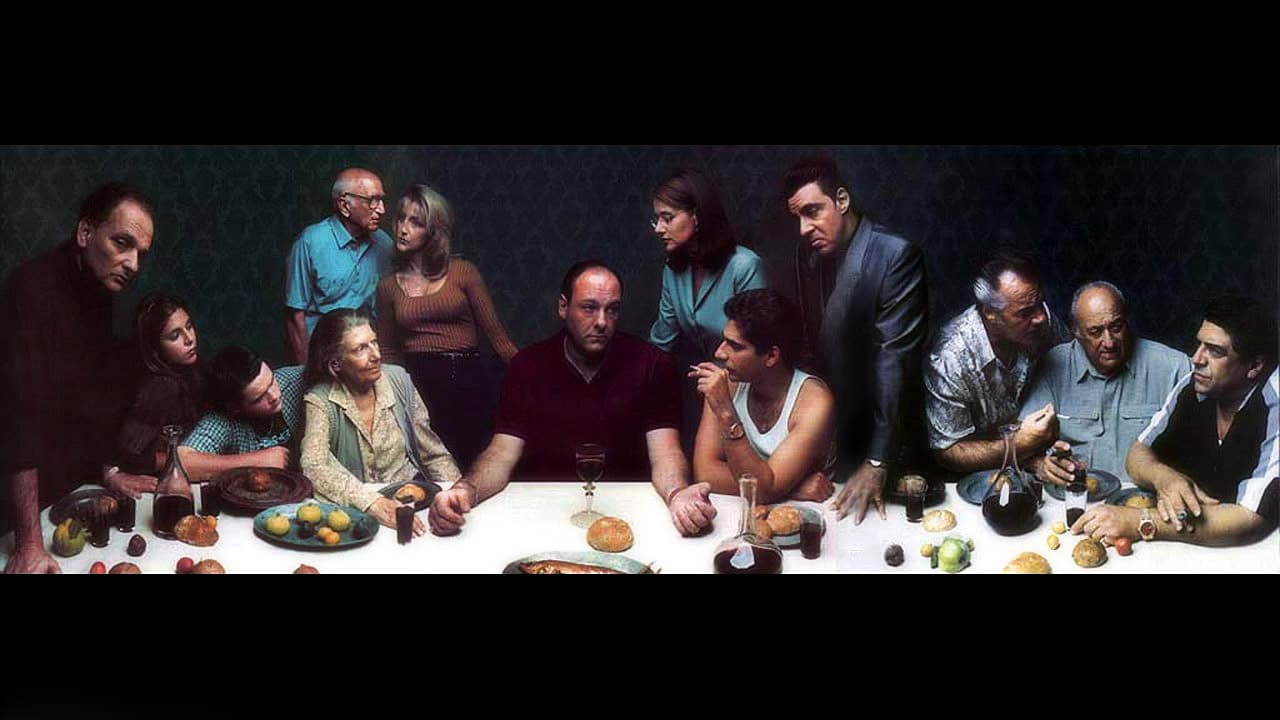 For this large-format print (a three-page magazine spread), Annie Leibovitz assembled multiple frames in post-production. This gave her a picture that almost feels 3-D.
Learn From Your Mistakes and Believe in Yourself
Annie Leibovitz started out as a photojournalist for Rolling Stone. When the band of the same name turned to her in 1975 to ask if she would be the Cartier-Bresson for their concert tour, she jumped right in, even though she'd never been the "official" photographer for a band before. Especially not a band as wild and exhausting as the Stones. They'd previously been followed by Annie's idol Robert Frank. That's an offer you don't simply turn down. Even if it means leaving your comfort zone.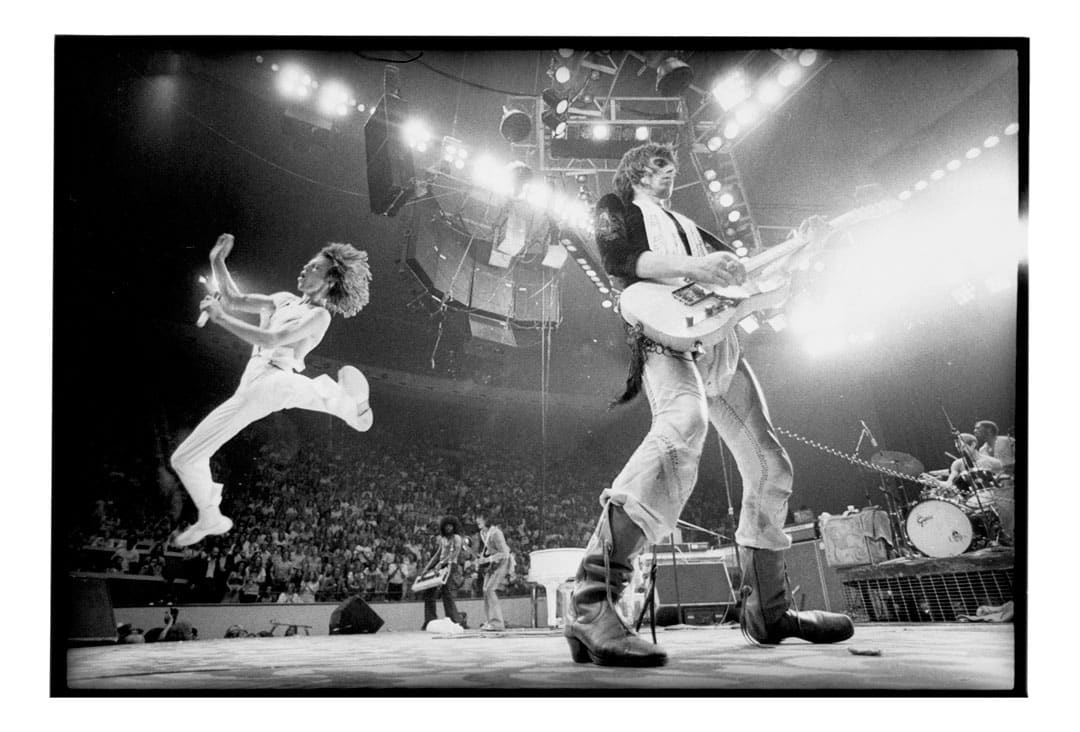 She likewise didn't refuse to photograph the O. J. Simpson trial or Queen Elizabeth II, even though both jobs were very demanding. In short she never waited until she was prepared enough; she gathered up her courage and learned on the fly. That may be one reason why she has become just as famous as her subjects—who include celebrities like Leonardo DiCaprio, Brad Pitt, David Lynch, Bill Clinton, and the family of President Barack Obama.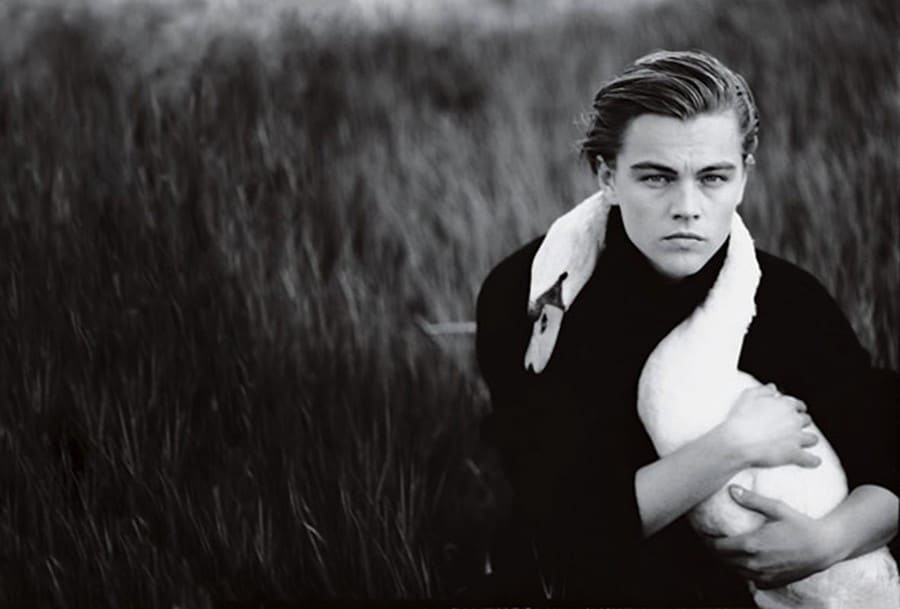 Learn on the fly. It's OK if your idea doesn't work out how you want, your model leaves before you've got the lights set up, or you get an order for a type of picture you've never done. For one thing, you'll definitely find someone around you that you can turn to for advice. For another, you'll gain valuable experience. When Leibovitz goes back through her old photos, she knows exactly what's missing from them and what she'd do differently today. She grows and advances in part because she's not afraid to make mistakes and knows how to ask for advice. Go ahead and do the same!