8 Clues to Better Street Photography in the Works of Vivian Maier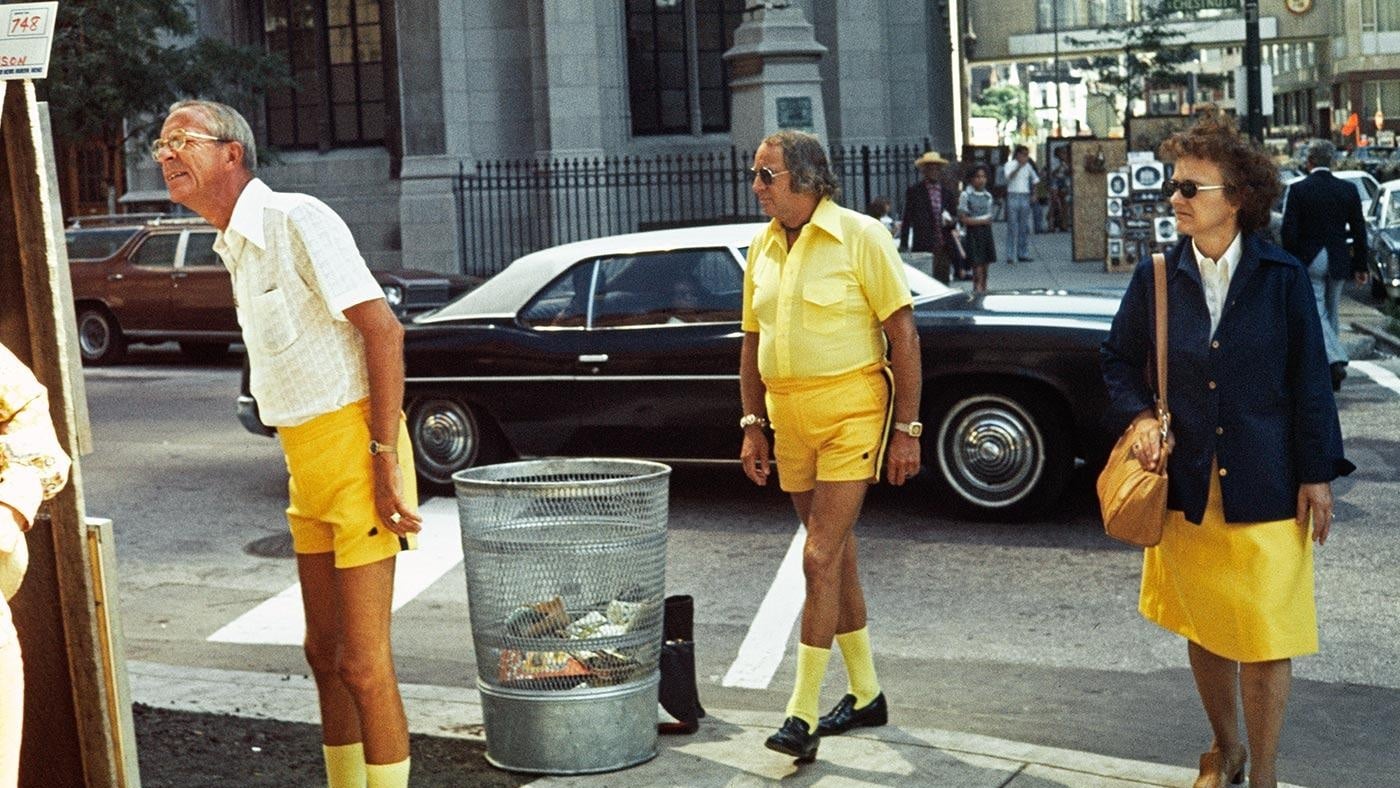 Vivian Maier (1926-2009) is one of the 20th century's strangest photographers. Her pictures inspire with the simplicity and beauty of daily life. And yet, even though today we rank her alongside Diane Arbus, Robert Doisneau and Helena Levitt, she was completely unknown until 2009. She took over 120,000 pictures and left more than 2,000 roll films behind her—and never showed them to anyone. Where can we take inspiration from her for our own street photography?
Most of Vivian Maier's pictures offer us a view into 1950s and 1970s street life in New York and Chicago—and in India, Indonesia, Yemen, and Egypt during her trips abroad. Urban spaces fascinated her. Their architecture; people of all sizes, ages, nationalities, and skin tones; drunks, accidents, kids' games, police horses, and charred armchairs; her reflection in a shop-window or a mirror; shadows, anger, laughter, and emotions of all kinds. She had a feeling for the right moment, the one in which all the action before her eyes would accumulate and imprint itself into a single perfect picture.
Focus on Scenes from Everyday Life
Vivian Maier photographed places that she knew well. In her free time and during walks with her charges—since she worked her whole life as a nanny. It's hard to say why she never published her work. Perhaps she didn't want to lose her anonymity, her privacy, and through that also her liberty; perhaps she feared disappointment; perhaps it was just one more expression of her syllogomania. That is, her pathological hoarding of things without regard to their usefulness.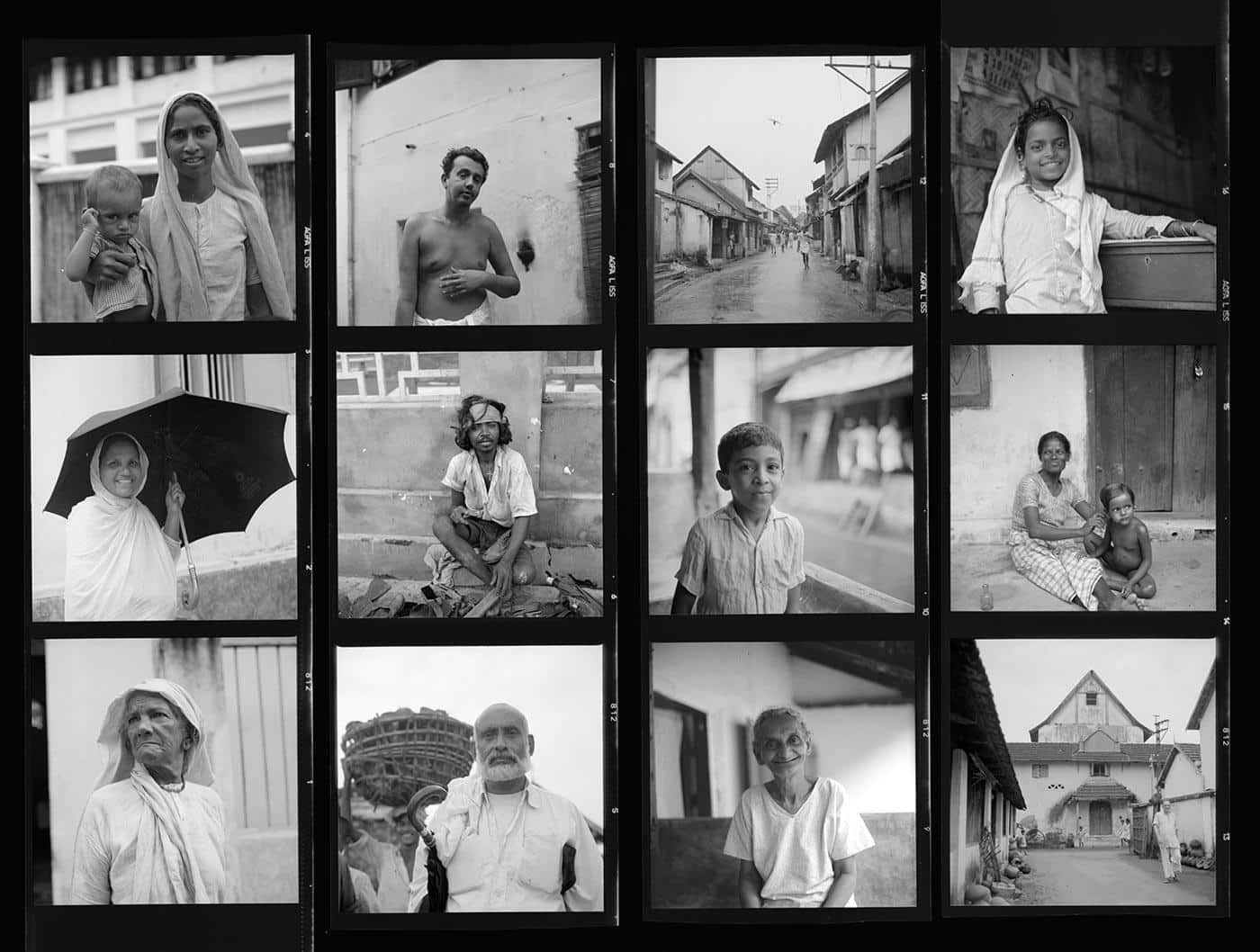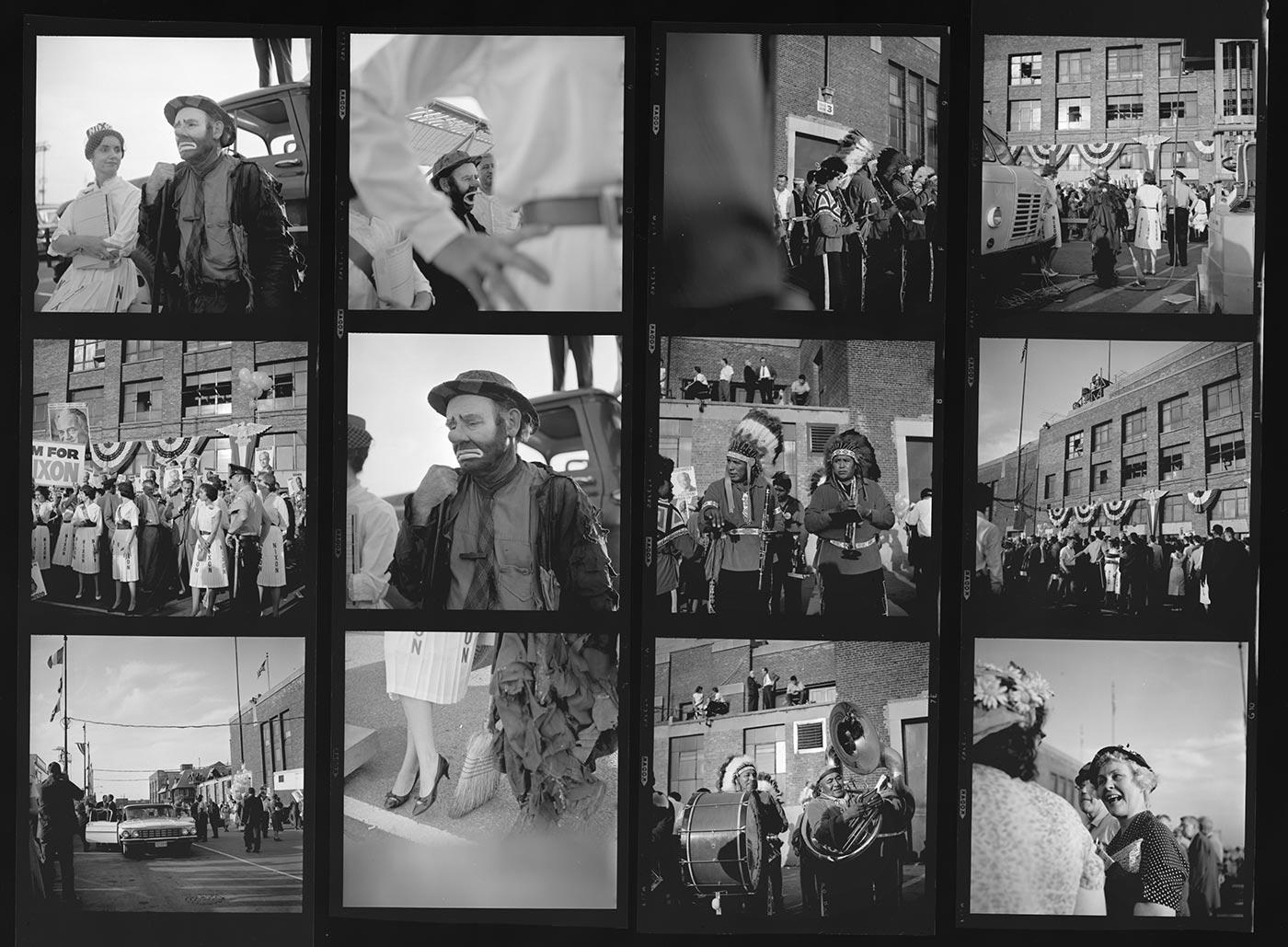 Try doing as she did—taking your camera wherever you go, to work, to the store, on visits, to the dentist, on walks, on public transport—and carefully observing life around you. Try to capture it. Not like Vivian Maier, but how you yourself perceive and experience it. Be brave and brash, but not rude; be nice, but not sentimental; if you have a sense of humor, try to instill it into your photographs.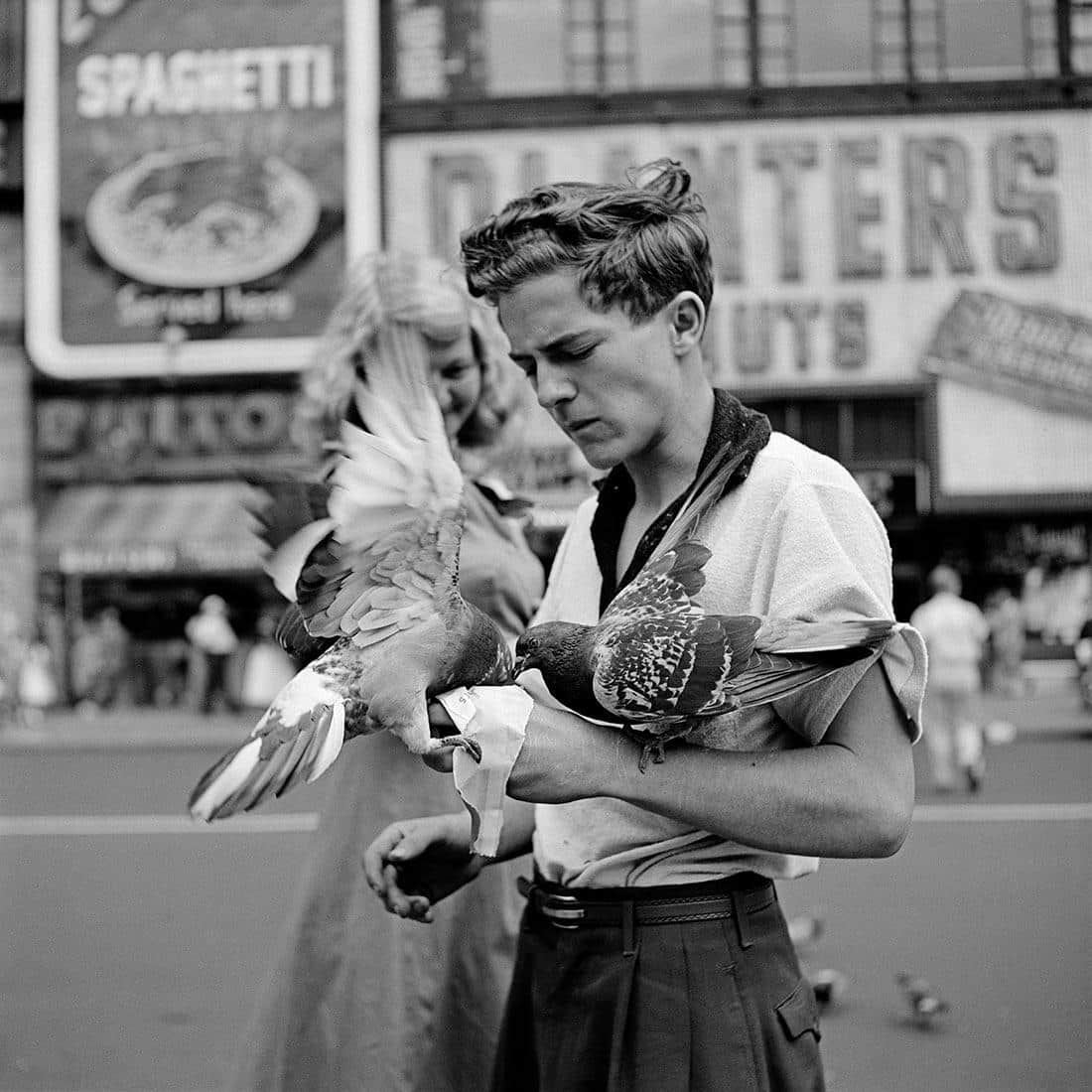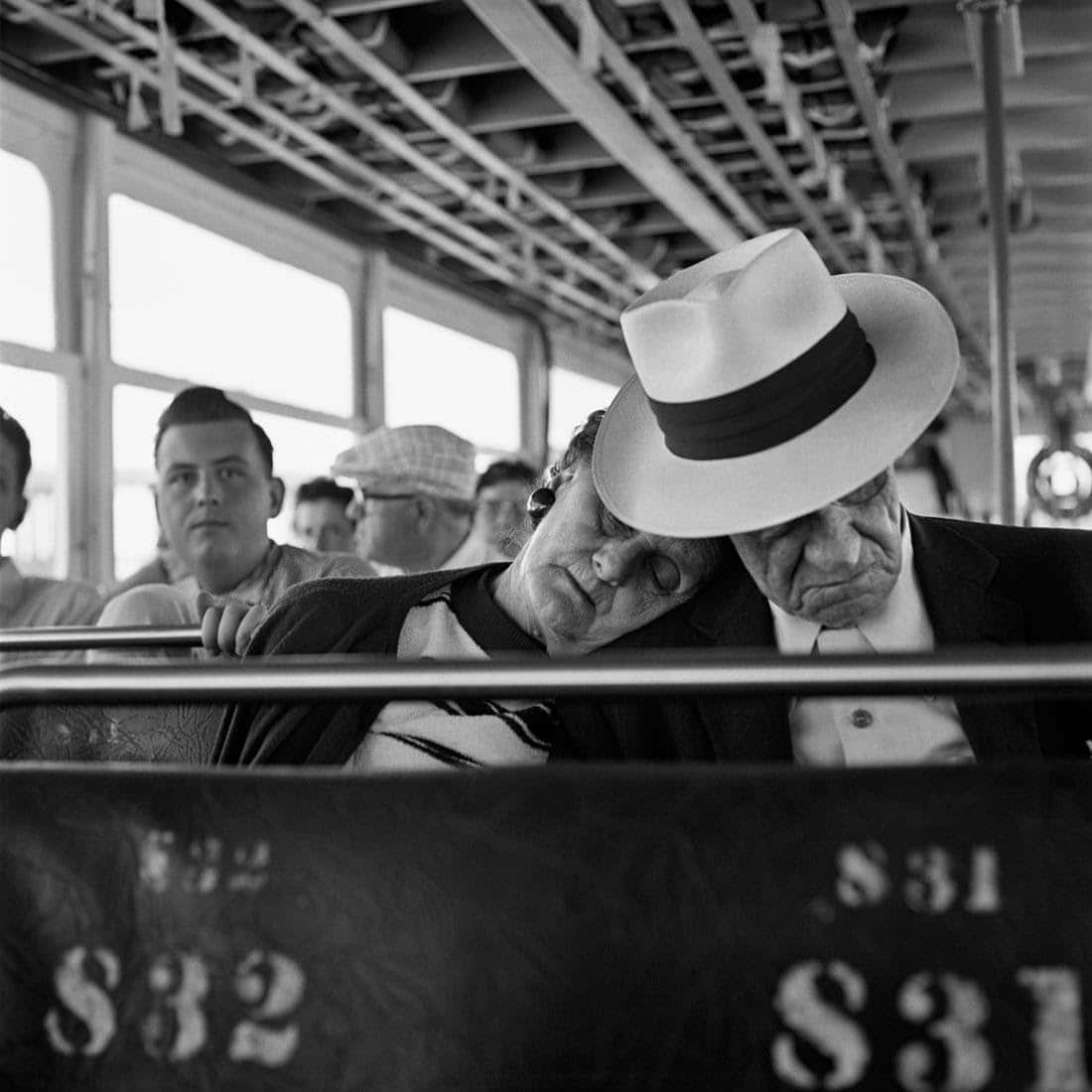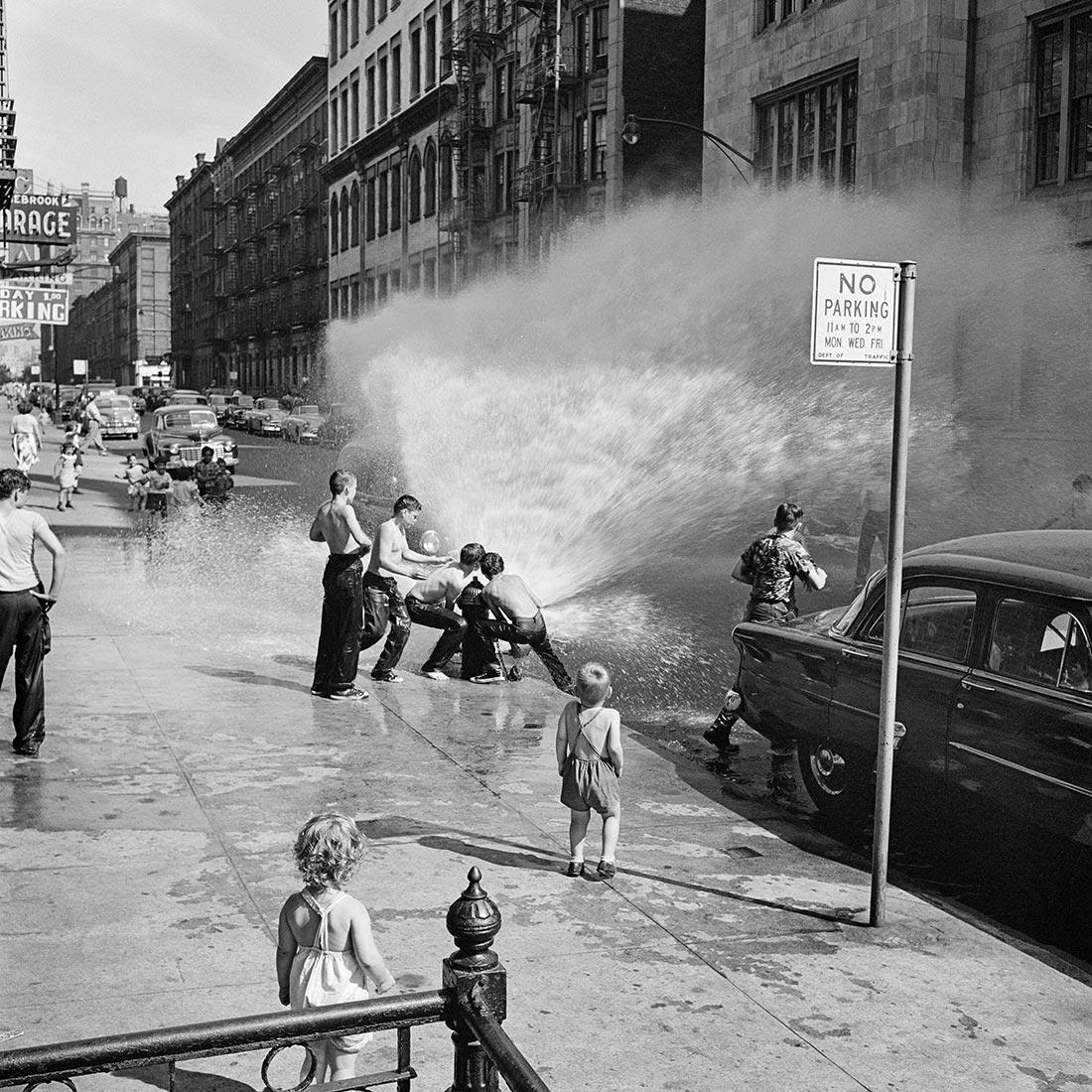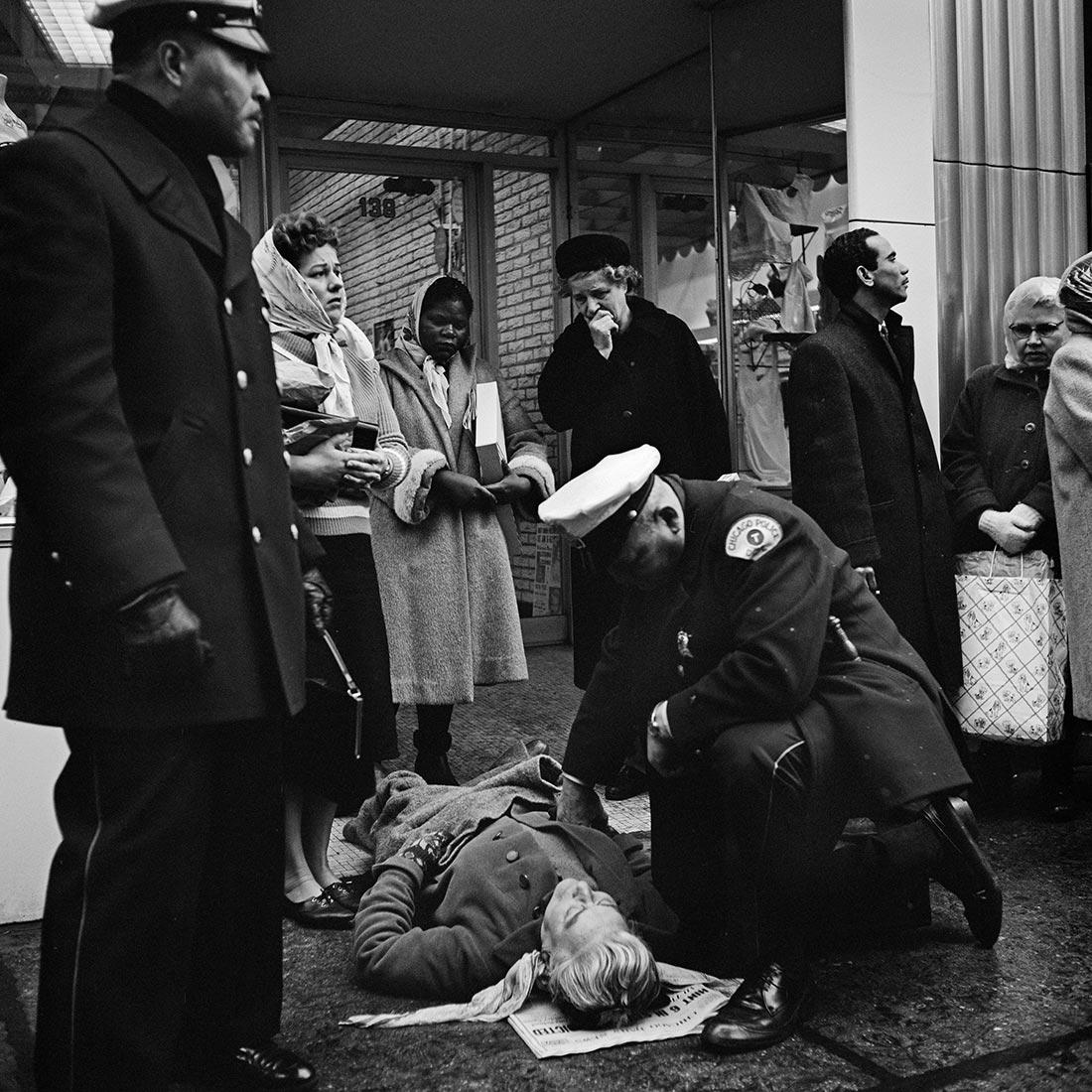 In a Word: Rolleiflex
Vivian Maier went through many cameras in her life, but most "fateful" for her was the twin-lens Rolleiflex line, with which she began taking pictures in 1952. For the curious: she used a Rolleiflex 3.5T, a Rolleiflex 3.5F, a Rolleiflex 2.8C, and a Rolleiflex Automat.
What makes this boxy little box so ingenious? You can see the answer right in her self-portraits. Firstly: the photographer looks into it from its top, where the scene is projected onto a screen. So they don't have to have the camera pressed against their face, scaring away, for example, dogs waiting for their master in front of a store. It's innocuous and, for those who don't have experience with such cameras, it's literally invisible, because it looks more like a funny purse than a camera. 
It's clear from the photos that Vivian established eye contact with many of her subjects, but instead of looking directly into the lens, they direct their eyes much higher and thus look more natural. Flip screens can be used similarly today.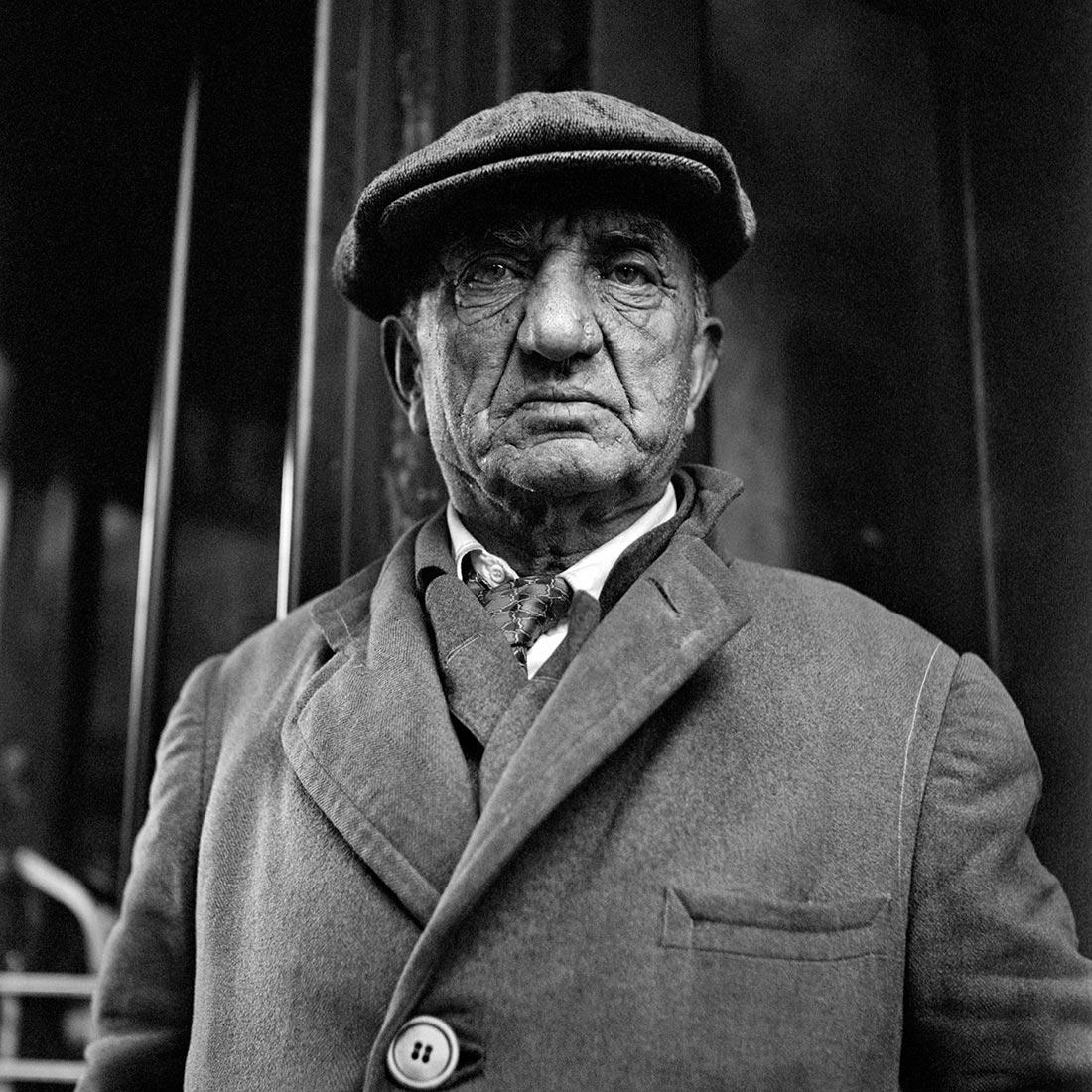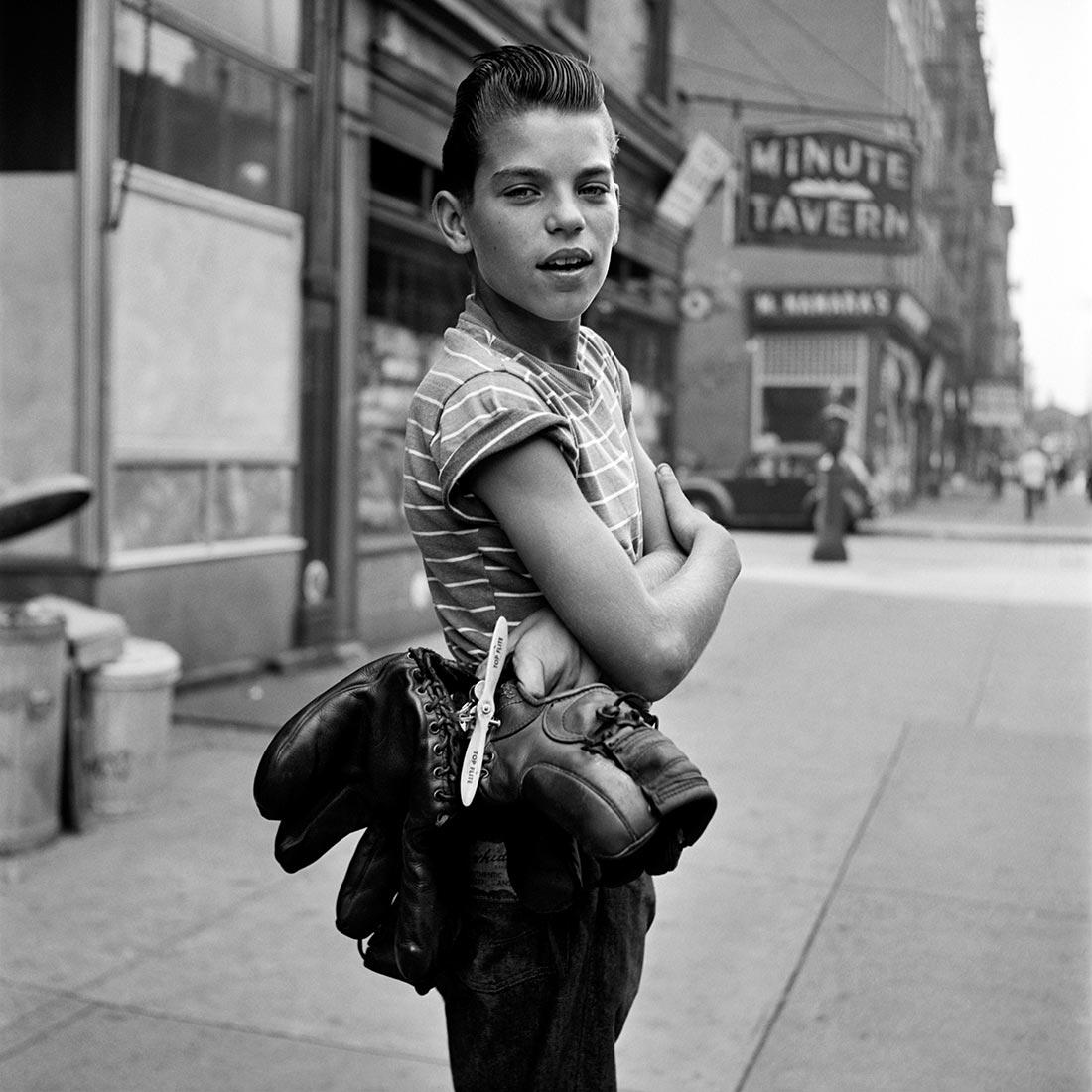 Secondly: since you're looking into the camera from above, you're shooting from waist height, which gives an unusual perspective. For me at least, Vivian Maier's portraits exude the regard and respect that every person deserves. And children—whom all adults unwittingly look down on a bit because they're small—are respected the same. Once again, in today's cameras, a flip screen can help here. 
Thirdly: the square format.
Come Even Closer
Vivian Maier definitely had no shortage of courage, or brashness. Not a speck of space is wasted in her pictures; she filled out every frame wonderfully in terms of composition, even if that meant walking right up to someone's nose. You can't achieve anything like this with a telephoto lens, even if you make a similar crop. In her pictures, the closeness is tangible, and it is precisely her directness, even impertinence, that bring intimacy and dynamism to her photos along with a strong impression that we're in the middle of the action. And we can only guess whether her subjects' sometimes frowning or even angry faces quickly turned into a punch in the face.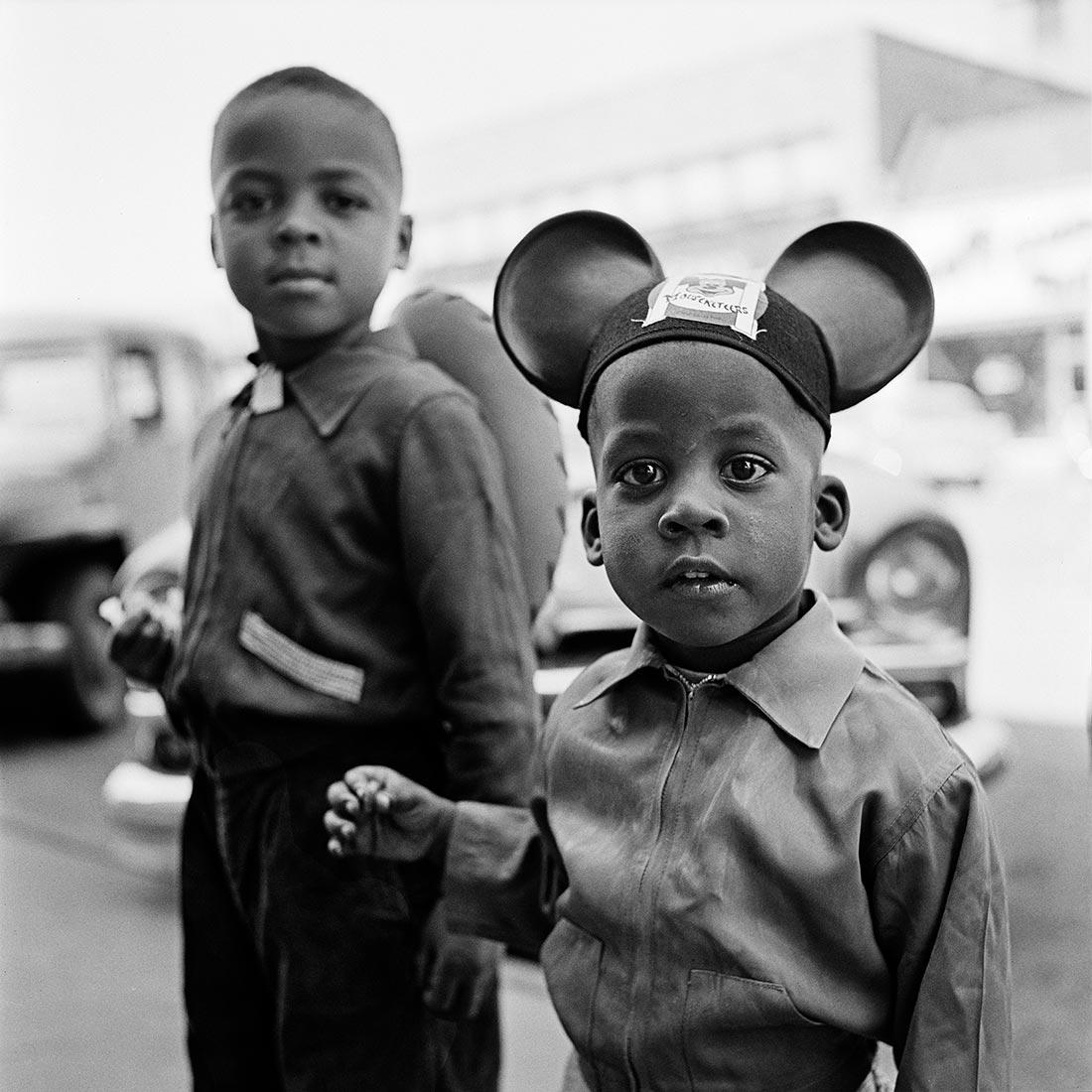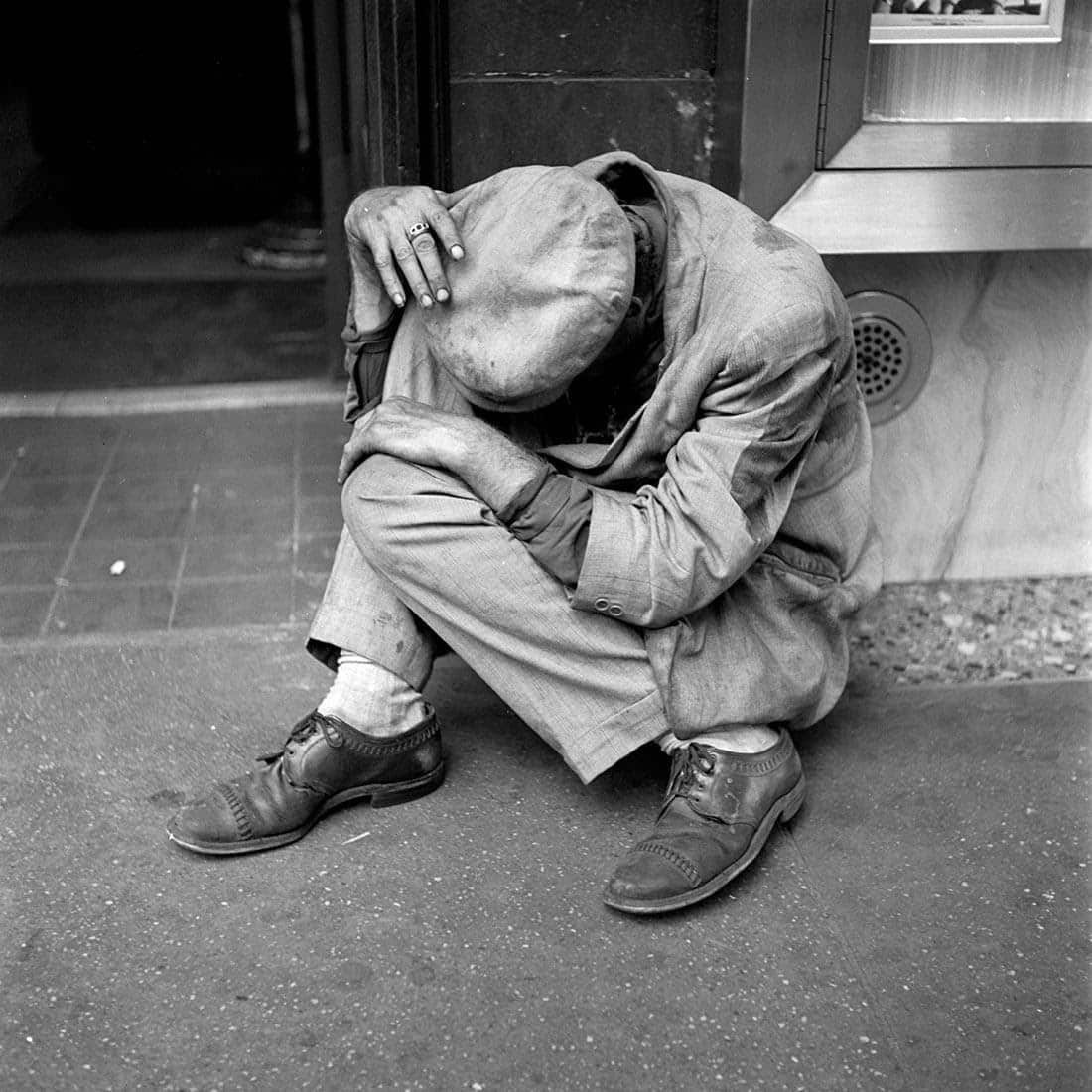 However, just showing detail after detail would soon bore us (not that she cared about us) and her. Maier was also able to compose the surroundings into a scene in a way that sensibly supplemented it and never felt like an end into itself. 
Which is, by the way, another fascinating thing about her work—she captured her scenes precisely on her first try. Without cropping or other editing. Were she to ever have printed her photos, this professional approach would have saved her a lot of time in the darkroom.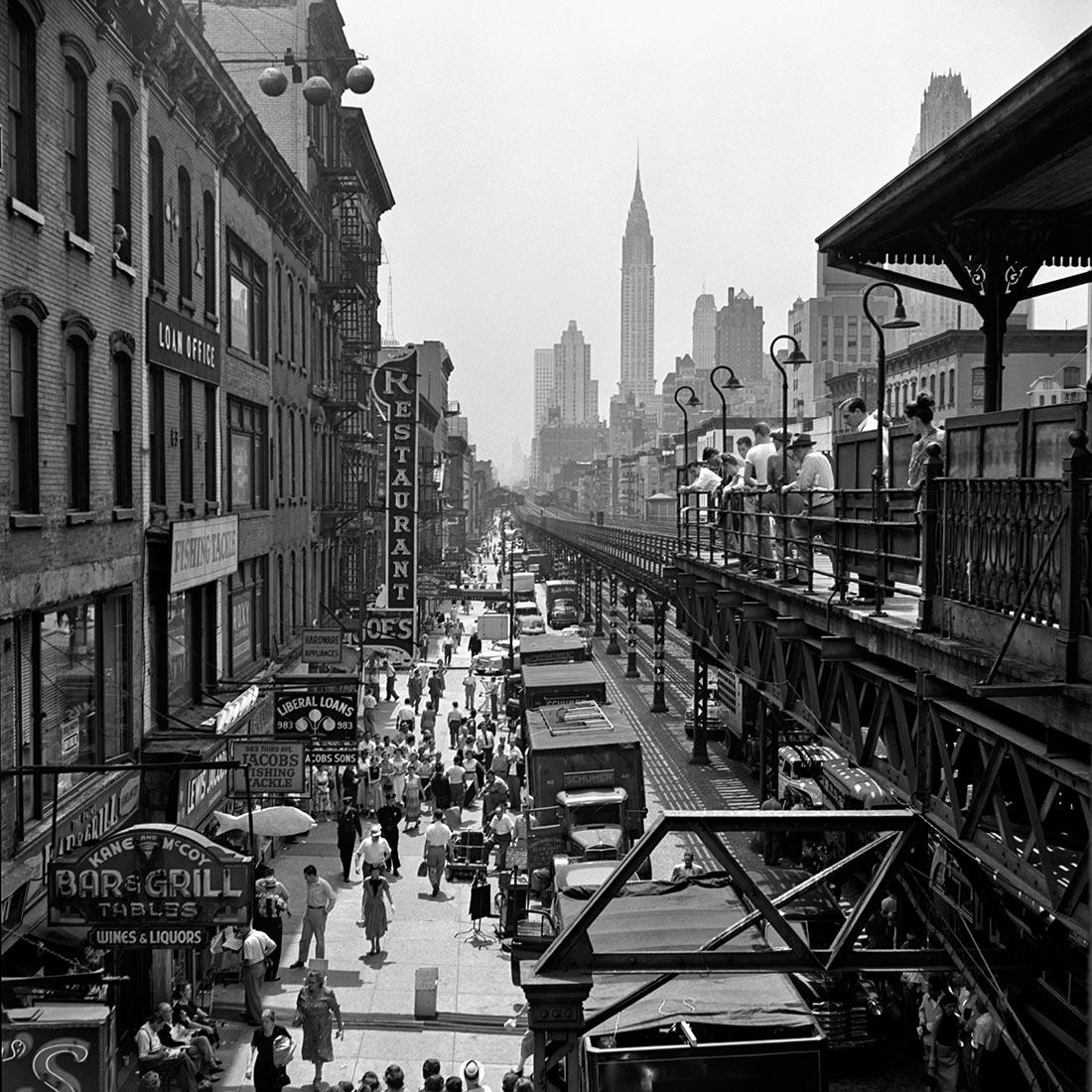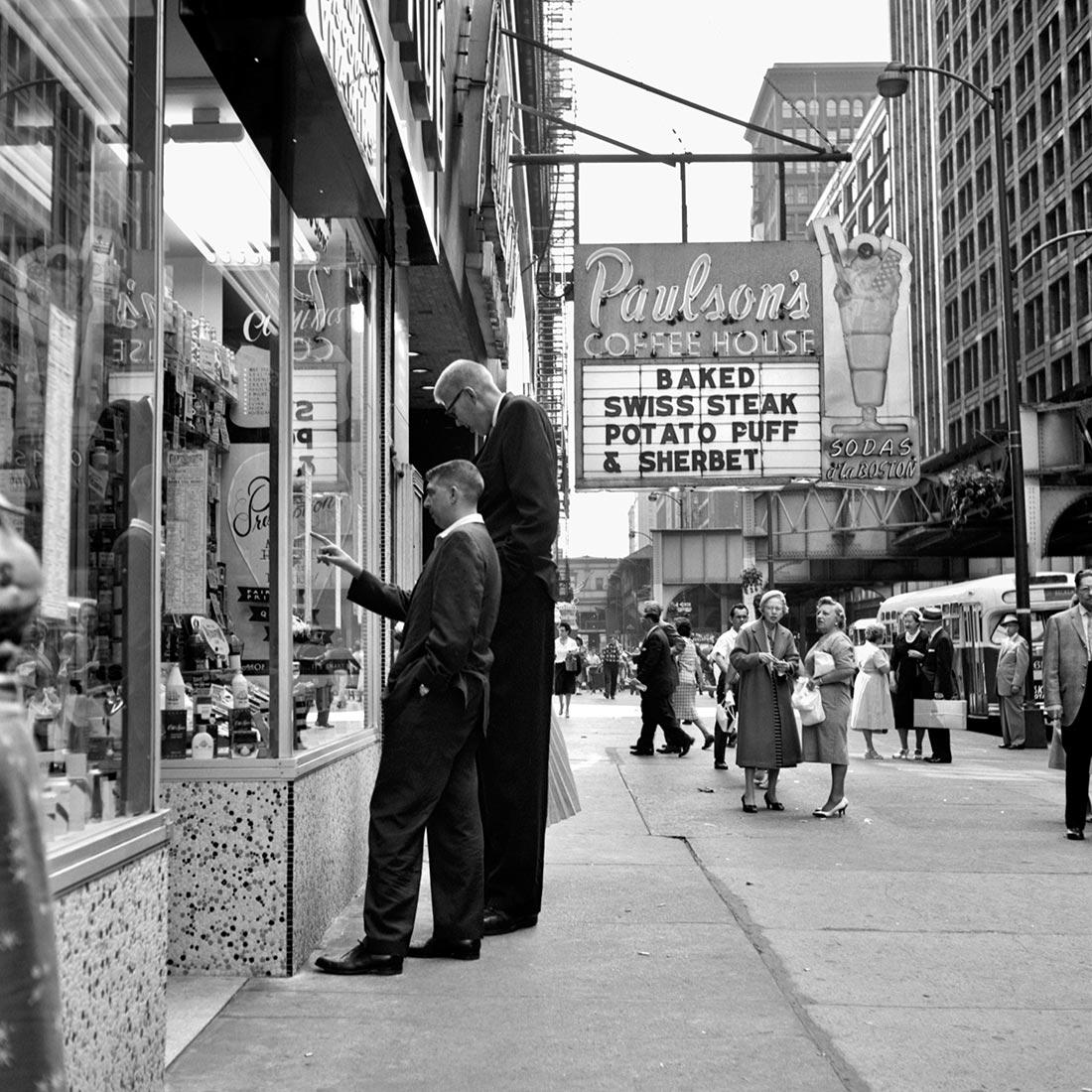 Use the Elements of the Urban Environment
As I've noted above, Vivian Maier was fascinated by the urban environment. And not just by people, but by the city's very material—showcases, mirrors, windows, and passages, posters, cobblestones, neon lights, and architectures. These elements, too, are an inseparable part of her photos overall.
Architecture has principles similar to those in photography: architects utilize lines, edges, frames, and colors to create an object we can feast our eyes upon. Try to capitalize on this as a photographer and support your subject with the architectural elements that surround them.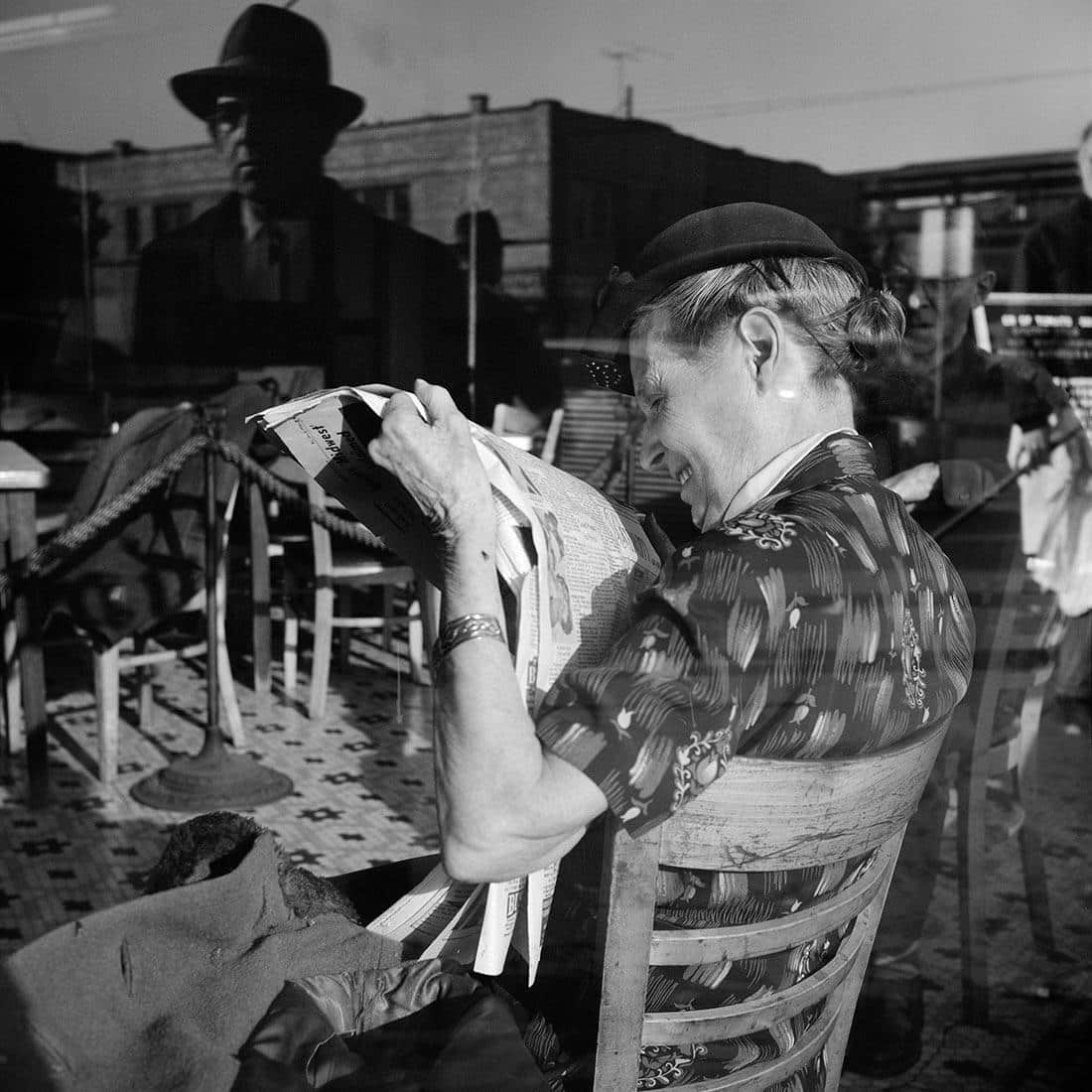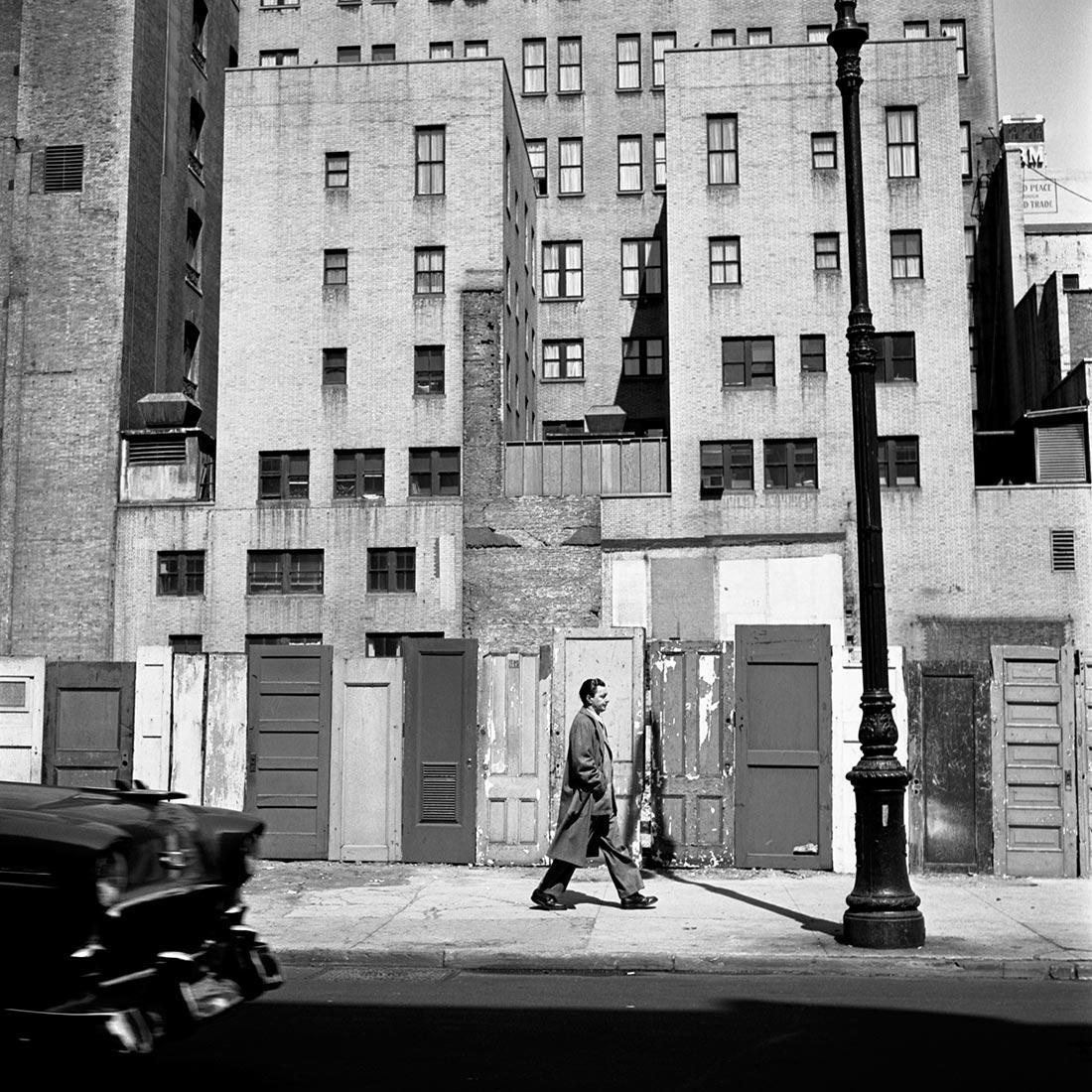 Discover the Strength of Black and White
Vivian Maier did not shoot to black and white out of necessity. In fact we do know of color photographs of hers, and I'll get to them in a moment. The advantage, and disadvantage, of color in a photograph is that color always grabs attention first, and it often usurps our attention for the entire time we're viewing an image. In black-and-white treatments, a picture's fundamental elements stand out—its subject and composition, textures, lines, the contrast of lights and shadows. Vivian Maier succeeded in visually balancing all of these elements, which makes her pictures all the stronger. You too can set your camera to show you the picture in black and white even during the shot itself and practice your sense of light.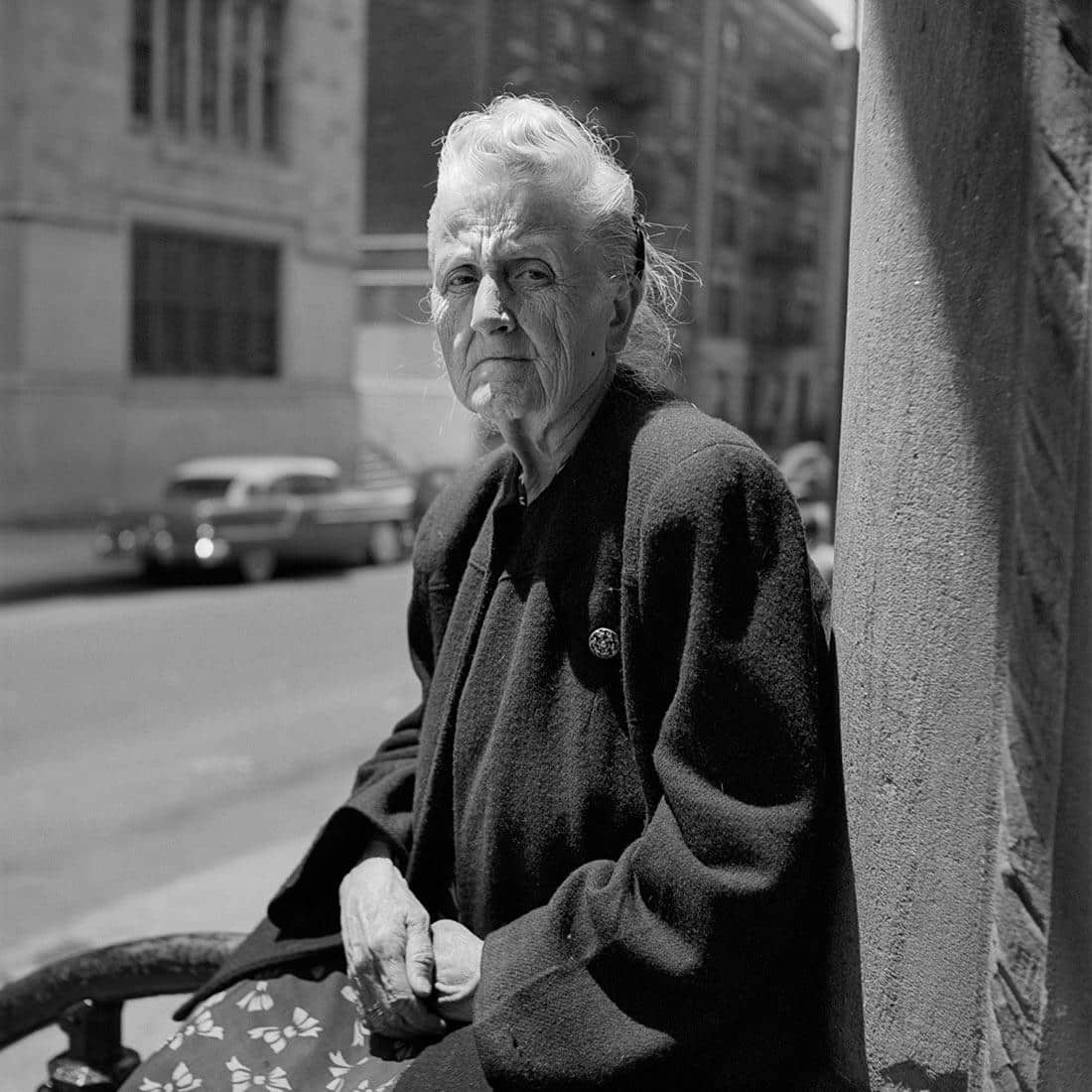 Work With Framing
One of the most basic tips in composition is to frame the subject or the main scene. Vivian Maier's photos bring us inspiring examples of how to approach framing.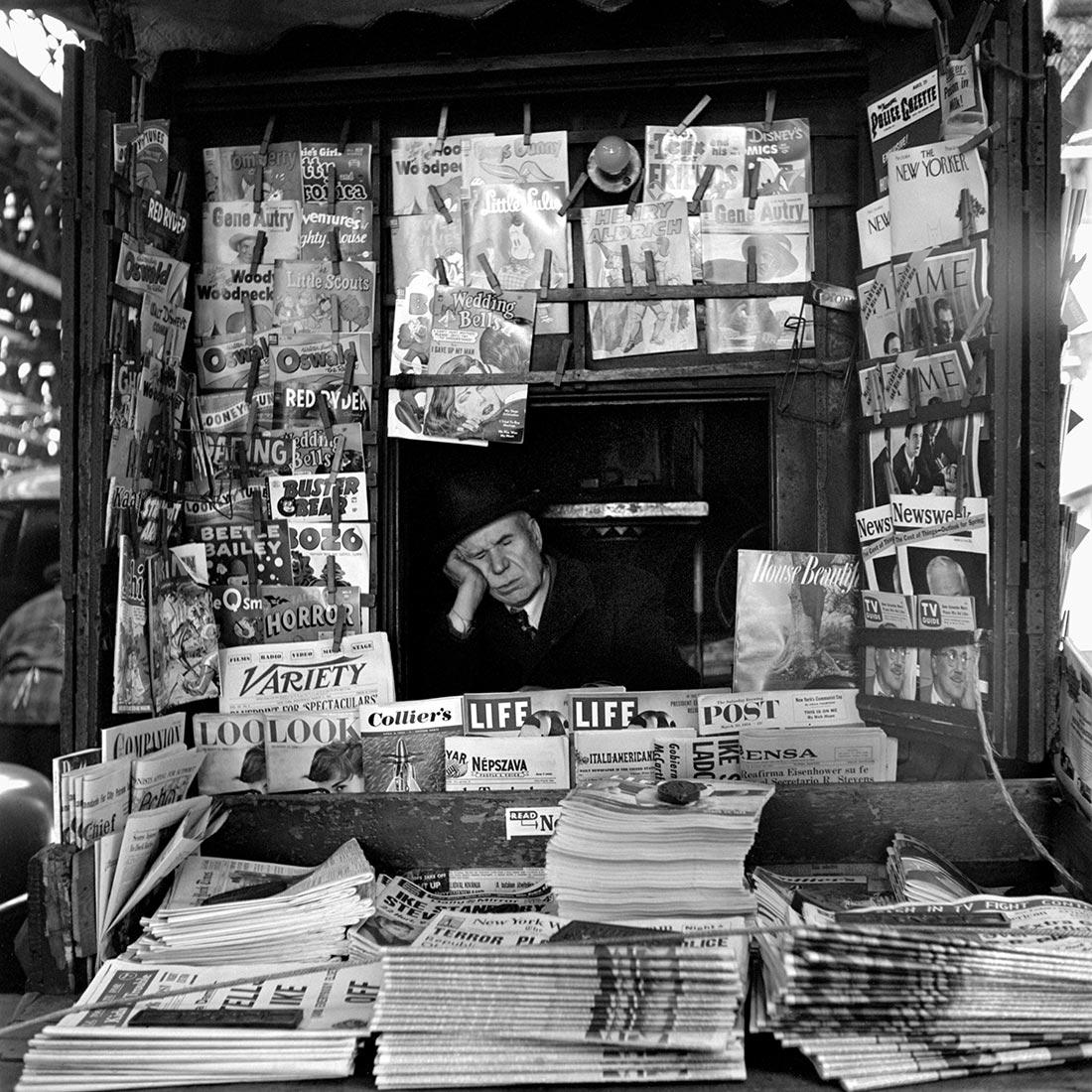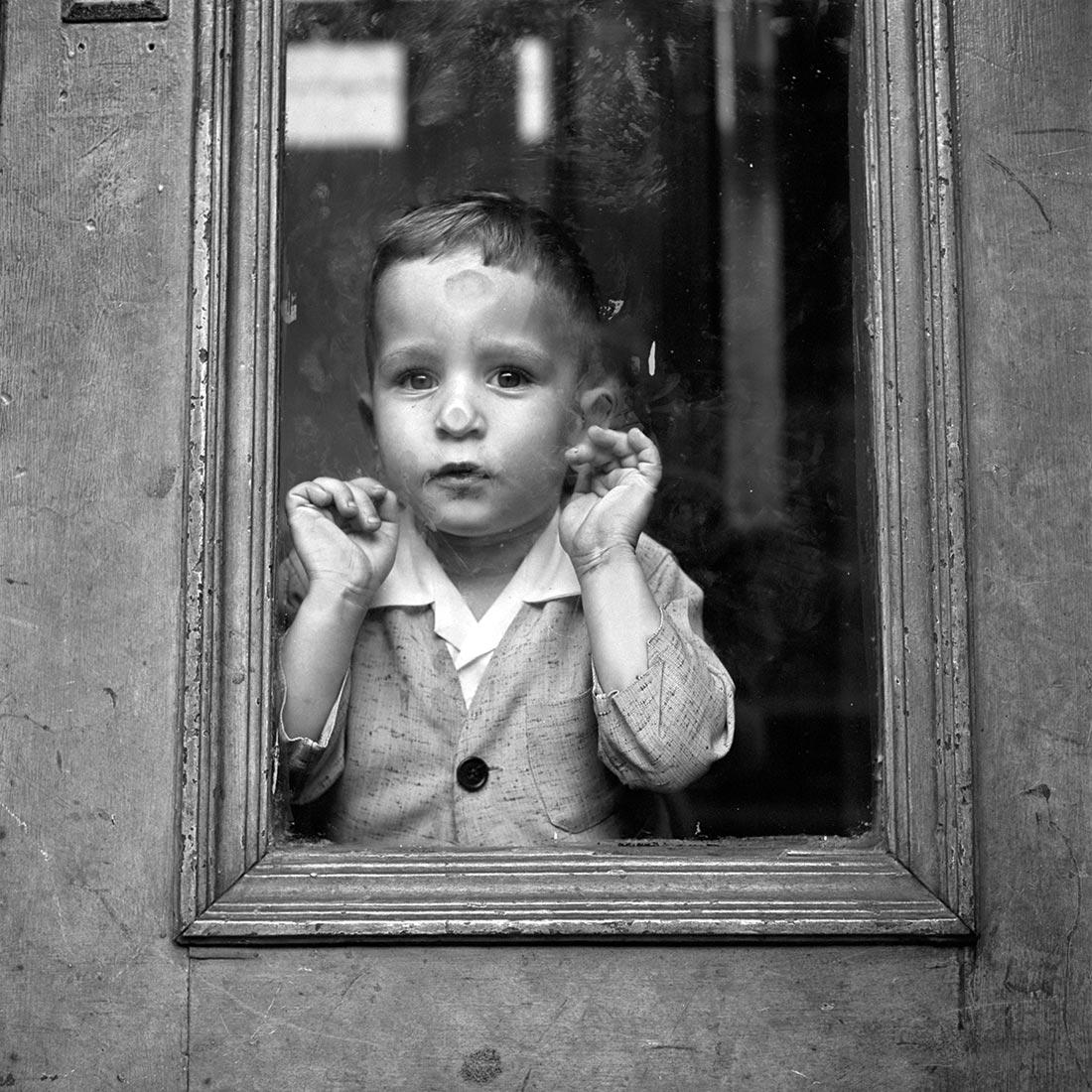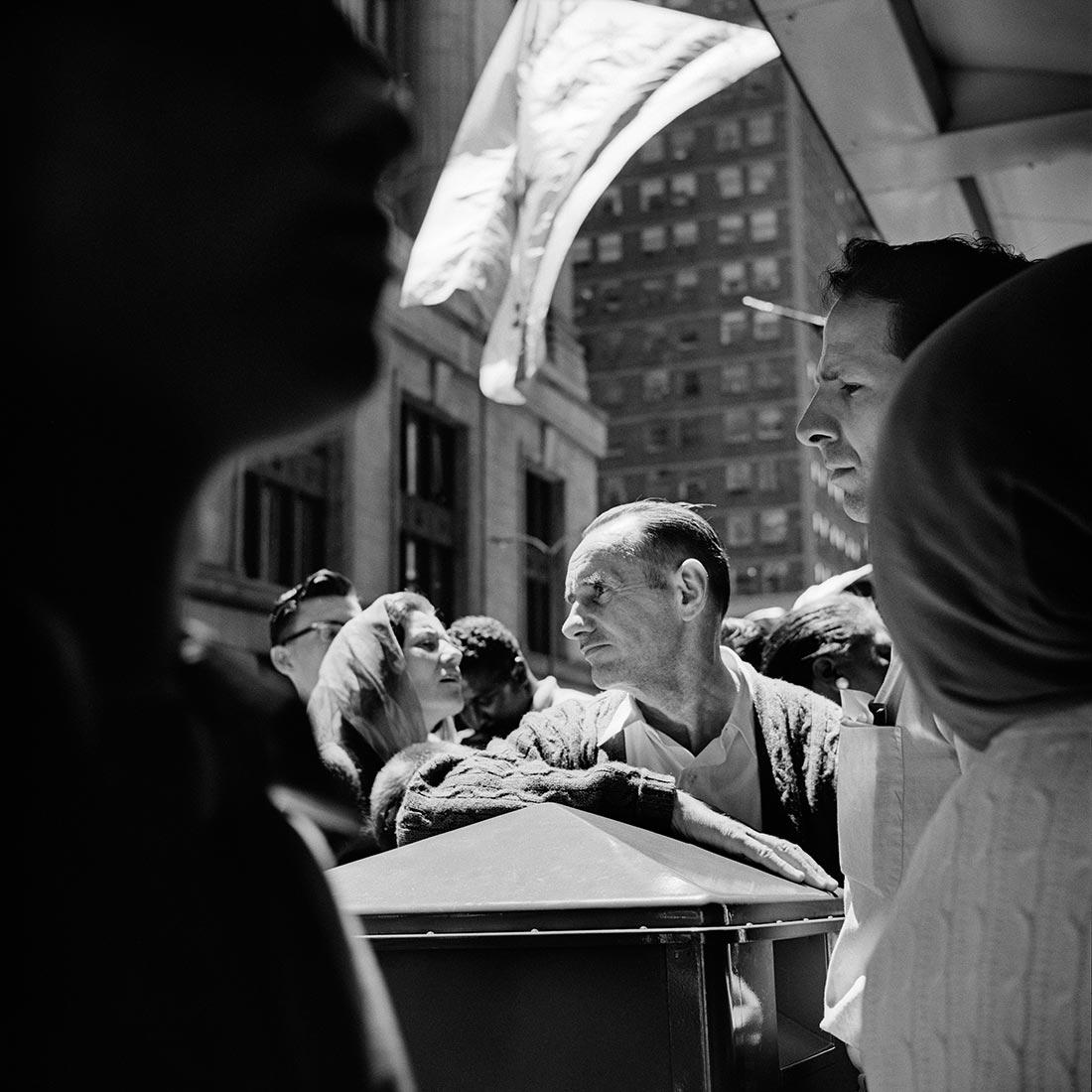 Find Yourself Out There Too
Besides street photography, Vivian Maier took self-portraits in urban environments as well. She was a bit of a selfie maniac. She revealed herself to the camera in mirrors, in reflections of all that glittered, in shadows… but above all with playfulness and creativity.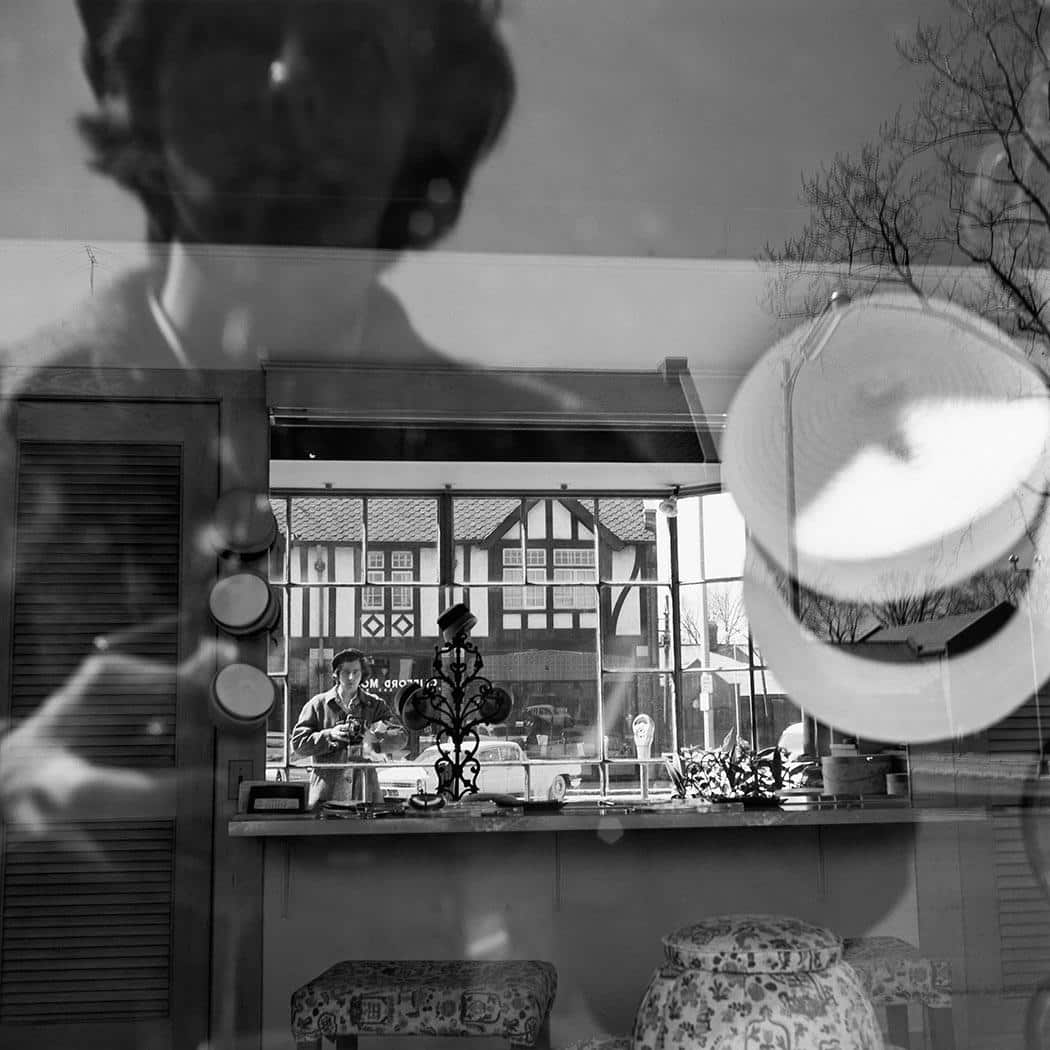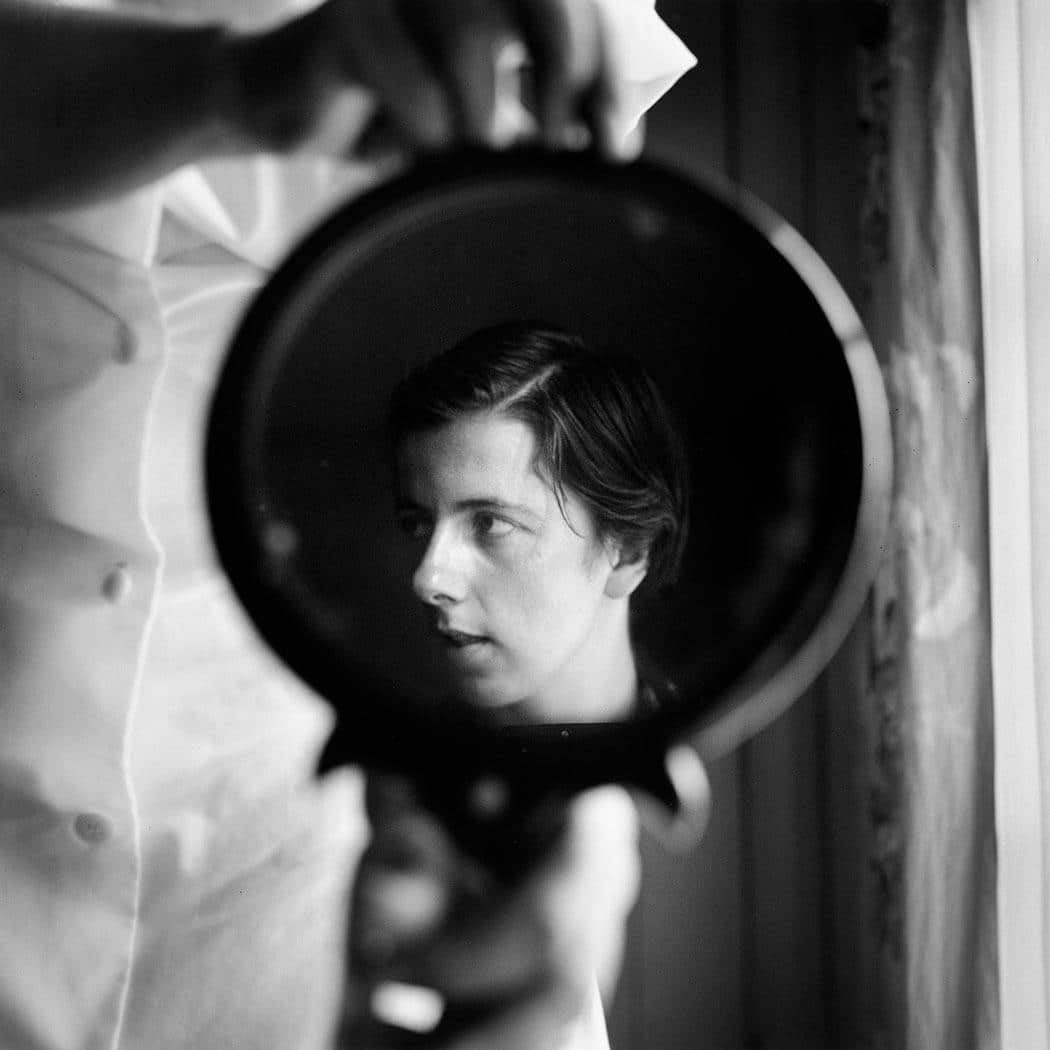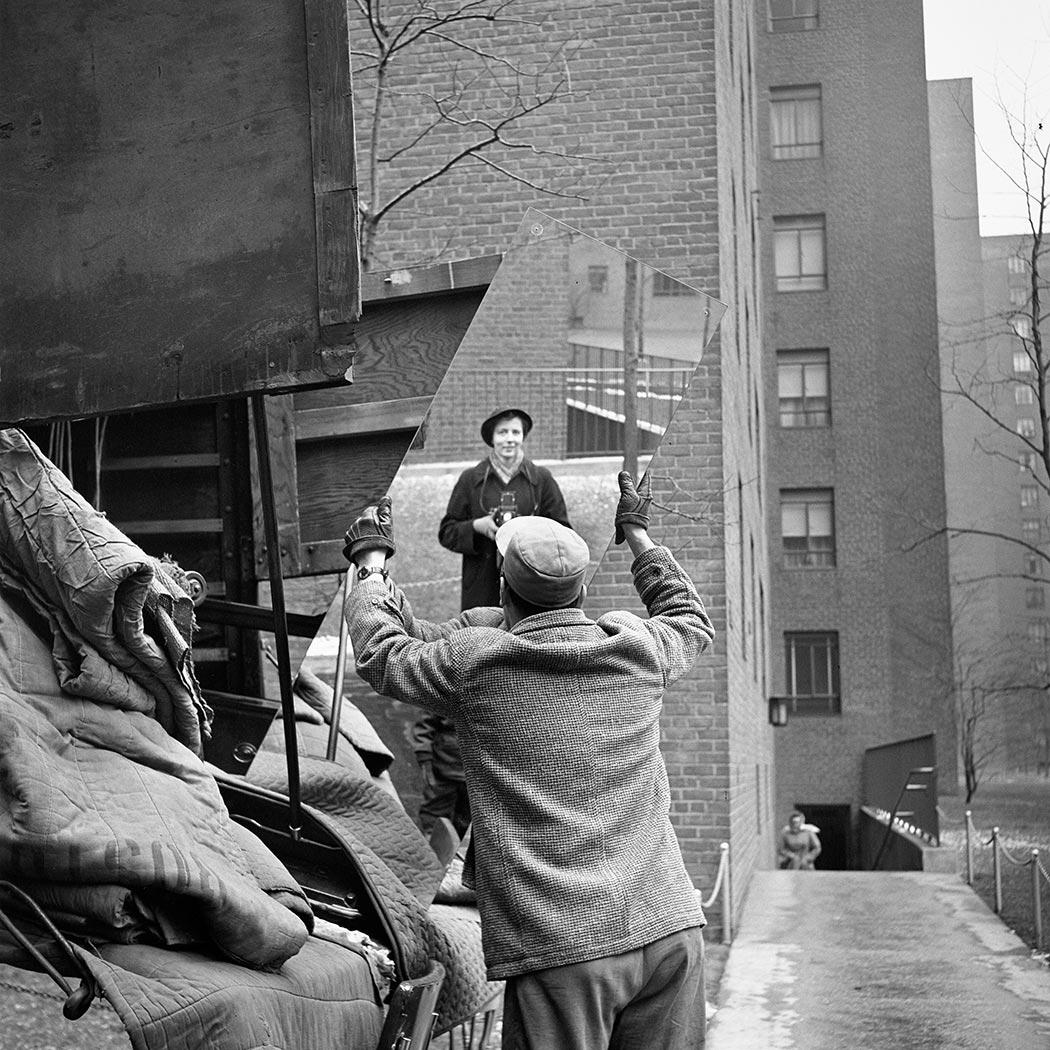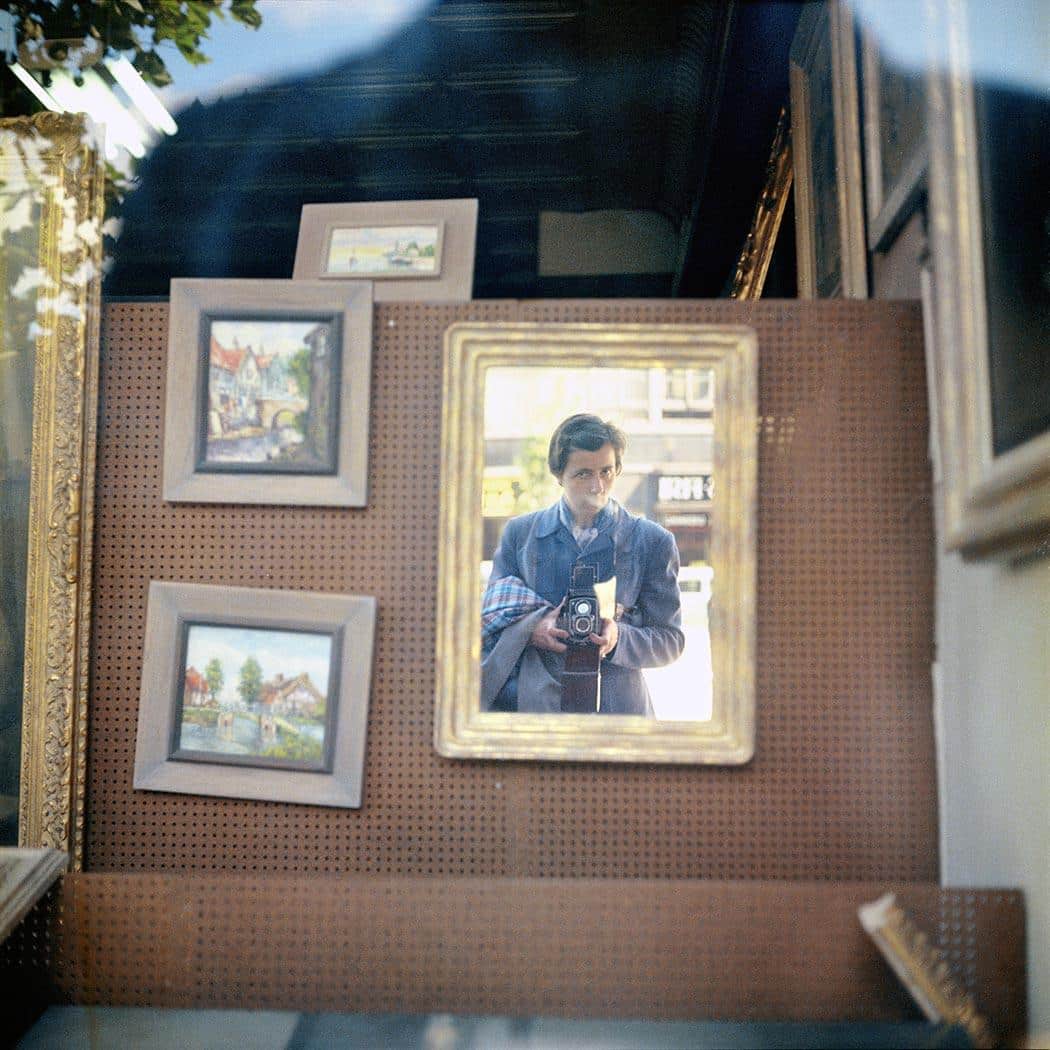 Emphasize Your Subject Using Contrasting Colors
From 1970 onwards, she began working more with color photography. Yet when you look at these photos, you'll find that color is the main event. A striking high-contrast yellow or red, where both the subject and the scene instantly grab your attention—or sometimes are even mere background to the sheer colorfulness.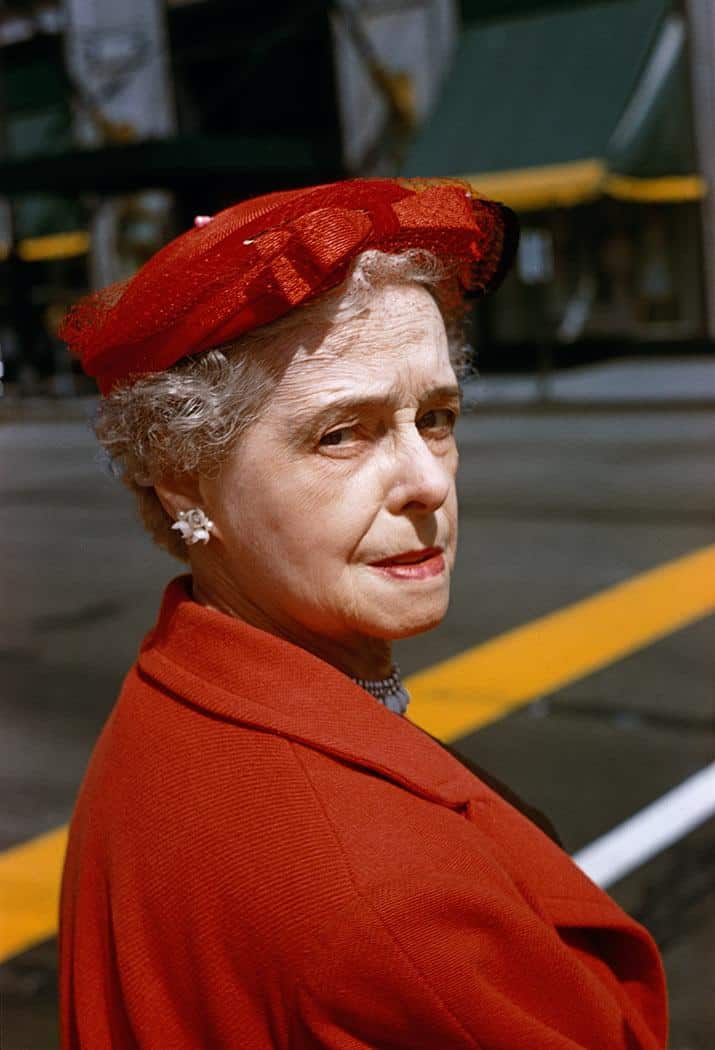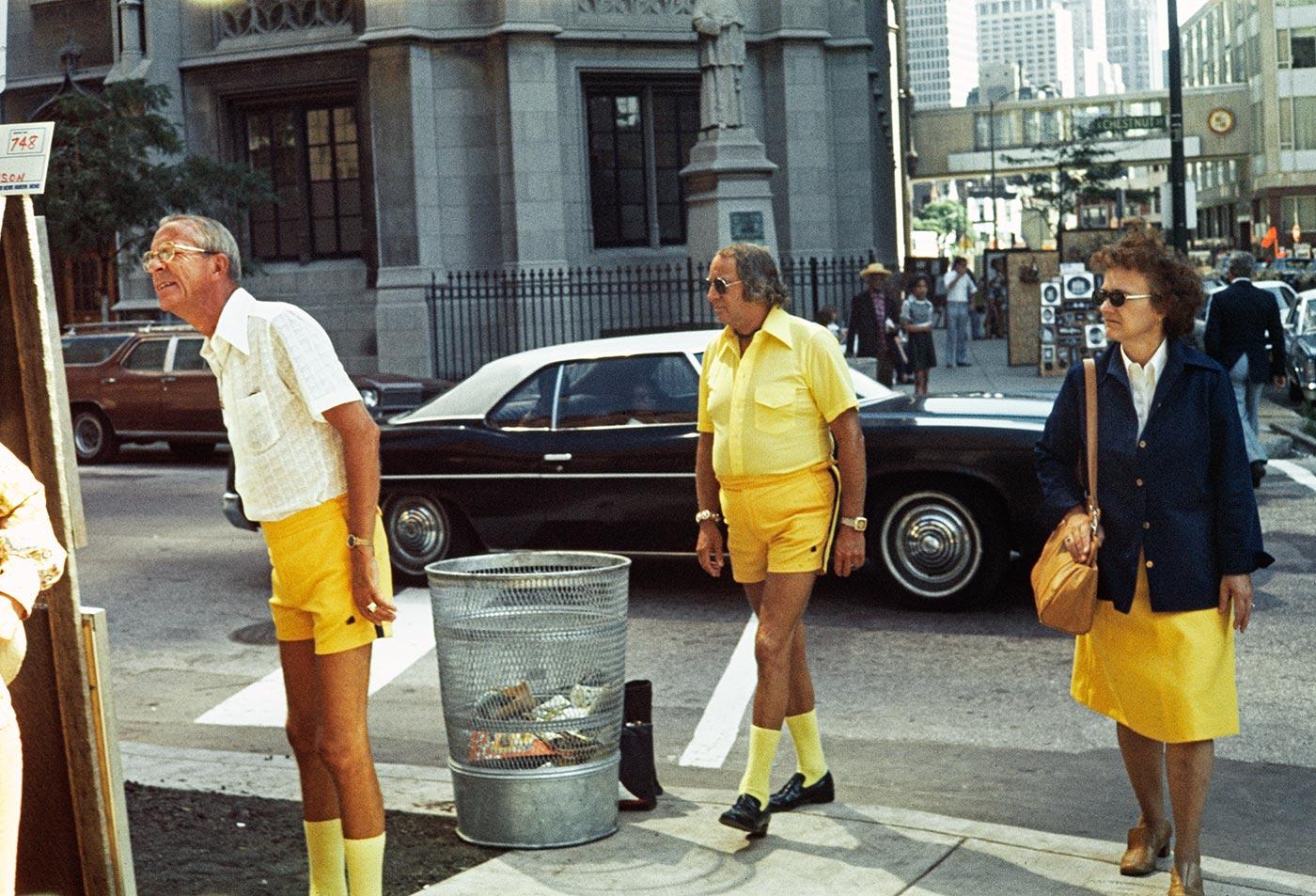 A Few Oodles of Words in Closing
You've just come to know a woman who rewrote history after her death. It has been debated whether Vivian Maier is a part of 20th-century photographic history, since she had zero influence on its development. But her contributions for today's photographers are indubitable. 
If you'd like to dive into her work fully and you're considering purchasing a book of her work, examine it carefully before you buy. Some of them have shoddy print quality, which is a shame. Note that thanks to the efforts of her discoverer, the collector John Maloof, all her work is available online.