Camera Care: A Clean Sensor is a Happy Sensor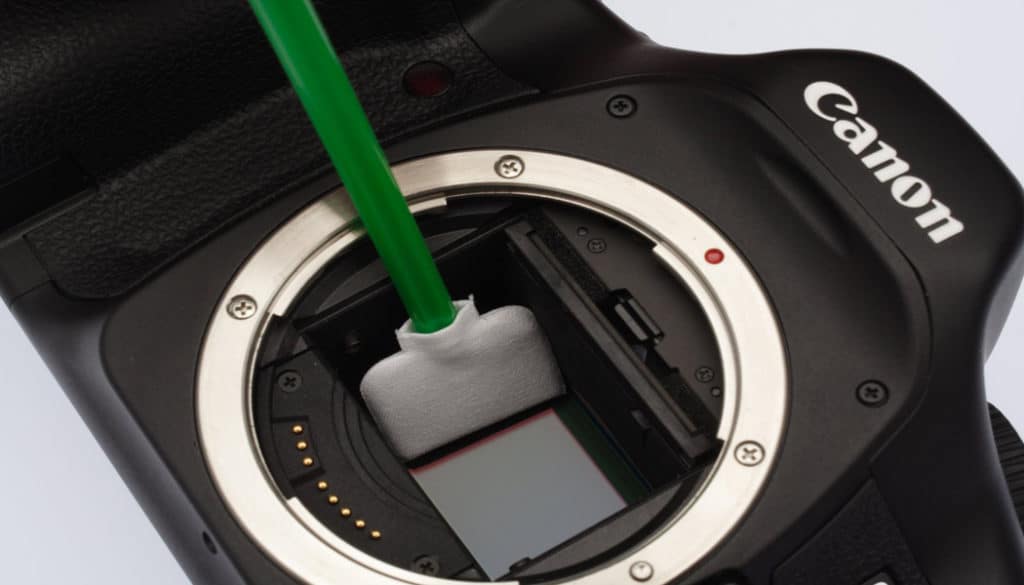 It's a task that many advanced amateur shooters probably rank right up there cleaning out the garage, getting the car washed or spending time with the in-laws. We're talking about cleaning your DSLR's sensor and while it may not be top of mind it's a very necessary evil from time to time.
In all likelihood, you're not shooting in a studio 100% of the time so it's only logical to assume that all manner of dust, mist, rain, maybe sea spray, among other earthly particles, are sneaking their way into your camera.
If cleaning your DSLR's sensor is something you rarely if ever do, you may eventually start to notice spots on your images. While many people often assume this may be due to dirty viewfinder, mirror or lens, once you clean those if the problem persists, your camera's senor is undoubtedly the issue.
It's also important to note that spots aren't the only issue a dirty sensor can cause, as left untreated it can eventually wreak havoc on image quality by decreasing contrast as well.
In order to properly determine if your camera's sensor is in need of a cleaning take a photo of something with an even tone, maybe a clear blue sky or simply a white sheet of paper. Then upload this image your favorite image editing program such as Zoner Photo Studio, and activate the program's Auto Levels. Any dust on your sensor filter will be quickly and clearly revealed.
Cleaning your camera's sensor isn't a task to be taken lightly, as done incorrectly or carelessly you can damage the sensor or even the camera's mirror – expensive mistakes to correct.
Tools of the Trade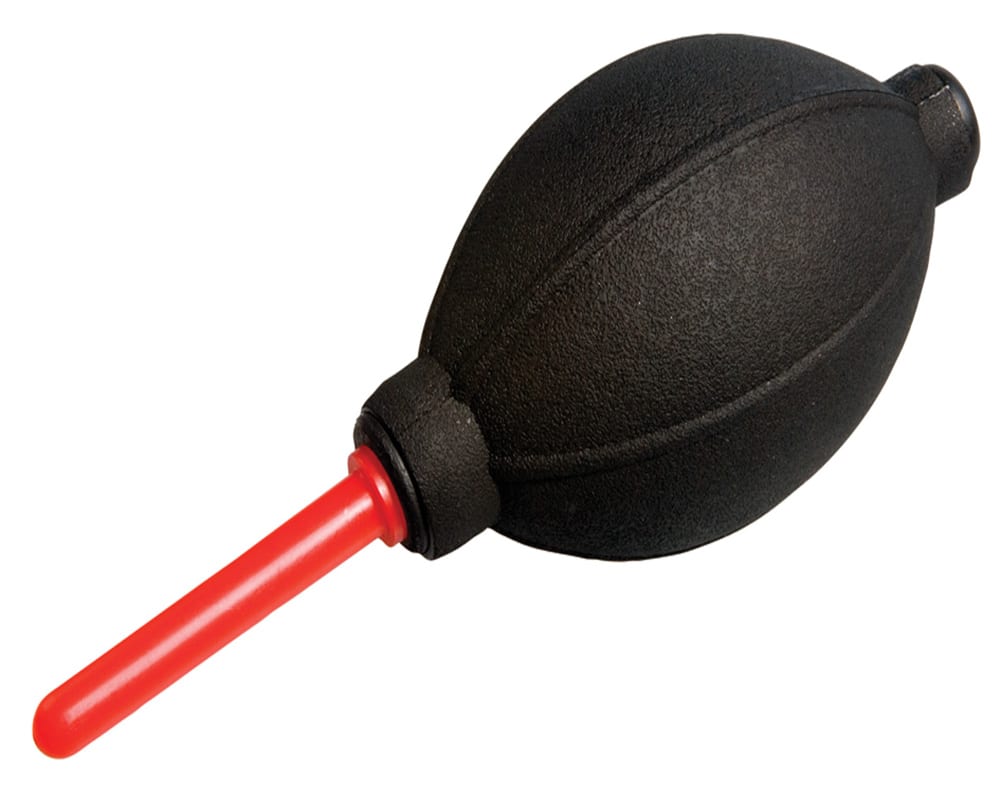 There are various products available that will help with this task – some are made for a more general cleaning while others offer a more detailed effort. Here's a brief rundown on what's generally available for purchase.
Sensor Blower – only use blowers specifically designated for cleaning camera sensors and understand this product may not remove all the dust as some may adhere to the sensor.
Sensor Brush/Sweep – This product will do a more thorough job than a blower and most can also be used to remove dust from the camera's mirror and focusing screen. Again, make sure to buy one that is made for cleaning sensors or you may risk scratching your sensors surface.
Sensor Stamp/Pen – With this product you are making full contact with the sensor so this method involves a delicate hand/touch. The tip of a sensor pen is typically made of deformable silicone that comes in direct contact with the sensor surface.
Sensor Swab/Wipe – While these tools provide perhaps the most thorough cleaning, they also carry the most caution as too much pressure or too much back and forth can damage a sensor.
The aggressiveness of the cleaning process should be based on the severity of the problem. In the event the sensor appears hopelessly dirty, you may want to have the camera cleaned by a professional – as most camera/electronics retailers offer the service.
Tips & Tricks
In the event you want to tackle the problem on your own – here are a few important tips to consider.
If your digital camera has a sensor-cleaning mode, give it as shot. When you do so, Remove the lens and aim the camera down so that any dust the cleaning mode dislodges falls out of the camera. This in-camera method is all about vibration at ultrasonic speeds when the camera is turned on and off. While this may help shake some of the dirt loose, it ultimately doesn't replace cleaning for a truly clean digital camera sensor.
It's also important to note you need to turn on the camera's sensor cleaning function which is not be confused with the aforementioned integrated cleaning system that may be built into your model. The sensor cleaning function does not clean the camera, it simply allows you access to the sensor in order to clean it.
Lastly, make sure that the battery is fully charged before you begin this endeavor. If the charge runs out after you begin, the mirror and shutter will close, potentially causing extensive damage if you have a cleaning implement inside.