China: A Country of Many Faces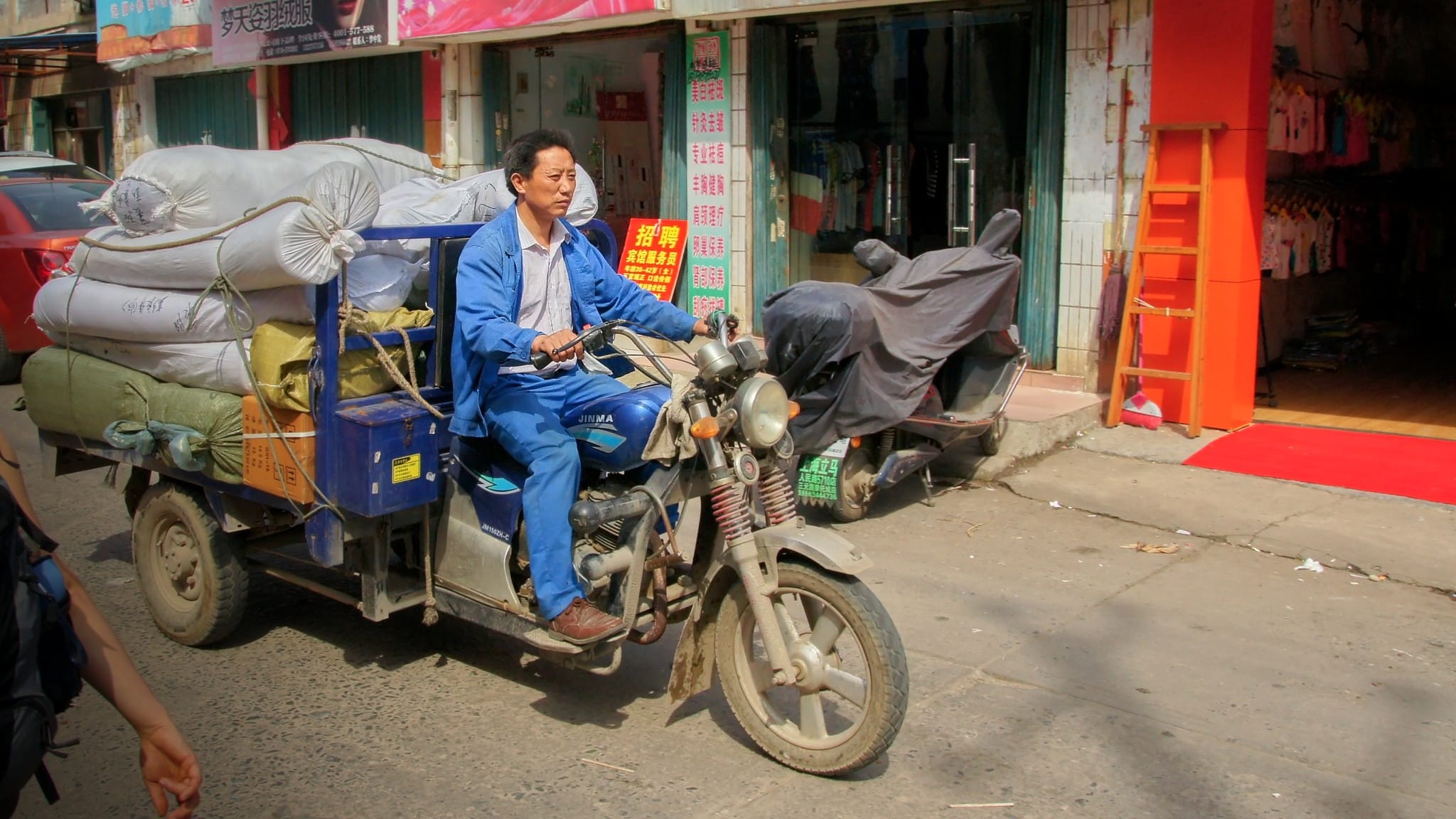 After visiting China, you'll never be the same. Something inside you will have changed. China will change the way you see the world and change all the preconceptions you had about China until now. Whether you set out to discover the history, landmarks, modern architecture, good tea, or nature, one thing is for sure. China has many faces, and they all interlace.
Get your camera ready for beautiful scenery and be ready to capture reportage photography of everyday life of the locals. Make sure you do your research before traveling to China. Install all the apps you need and download offline maps and phrasebooks.
Buy your train tickets and reserve your accommodation online several weeks before your flight. A travel agency can help you secure a visa to China and help fill out the necessary paperwork. You will need to include your itinerary. Put all your preconceptions about China aside. The reality is quite different and is constantly changing.
I traveled through only a small part of the "Middle Kingdom" (中國), enough to say "I've been there." But I can't tell you how impressed I am with the places I visited.
Since all of my feelings and experiences couldn't possibly fit into one article, I've written a multi-part series of articles about China. You can look forward to:
1. Introduction: The people, the food, the places
2. Beijing and the Great Wall of China
3. The ancient Chinese capital Xian, the Terracotta Army, and the sacred Mount Huashan
4. Wudang, the place where Tai chi originated
5. Eastern Tibet
Not too long ago, I got my hands on the "Book of Changes" (I-ťing 易經). The original writing dates back to the third century BC China. I was surprised to learn how much this book still applies today. I have always been fascinated by nature and its principles of existence. Is our destiny set or can it change? I'm sure this question has crossed everyone's mind at some point or another.
When the opportunity arose to travel to the places where this book was written, it didn't take much convincing.
Wudang Mountains in the fog— if you look at the black and white version it almost looks like calligraphy.
The Chinese people
The Chinese are all business. You can see it in the way they communicate. They always try to be nice and helpful, but you have to remember, it's always business to them. It depends on what kind of businessman or woman you are. In terms of personality, I got many different impressions. On the one hand, they were nice, helpful, and hardworking. Then, other groups of people were vulgar, loud, and made a mess.
Be prepared to never know what the locals think of you. In terms of history, we will always be foreigners to them. But they don't close their shutters and hide from us like they did in centuries past. Attitudes towards foreigners began to change especially with the 2010 Beijing Olympics.
It is difficult to understand the world when you've never left the confines of your own city.
Try to set aside all your preconceived notions about the Chinese government. It can be difficult to get a comprehensive picture of an entire nation based only on the information we are given. One thing is for sure, the issues in China are complex and from a Western point of view, often incorrect. But when we look at the historical and political progress, some things that are unthinkable for us are quite natural for their citizens. From what I observed, even that is beginning to change.  
In the words of my friends, "When you talked about China, everything you said sounded over the top. But we never realized how true it was until we visited ourselves.
Food
I never would have believed that I would miss Chinese food. The food is very unique, especially the flavors. It takes some getting used to. It's often very spicy, so you have to ask for the intensity to be adjusted for Western palettes. In the areas where we traveled, they eat a lot of vegetables and fish and less rice and meat. There was a great variety of flavors, fresh Shiitake mushrooms, and fresh bamboo sprouts, all delicious. And the pineapple was sweet to the core.
For breakfast, there are traditionally five dishes with a wide variety of flavors. One savory, one sweet, then bitter, spicy, and sour. The meal is complete once all the flavors are represented.
I recommend trying all the different and interesting dishes. Don't miss Peking Duck with its traditional smoked sauce, Chinese dumplings [Jiaozi] filled with vegetables or meat, or grilled patties and meat right from the street.
Planning your trip to China
Be prepared for people everywhere in China. Just to give you an idea, they consider a town with less than one million people a village. Most large cities have at least three times the population of the Czech Republic. As for communicating with the locals, don't expect anyone (apart from the police and tourist guides) to speak English. Knowing at least a few basic phrases will come in handy.
Fortunately, you can get by quite well using translators on your mobile phone. Beware that roaming fees can cost you a fortune, and Wi-Fi may not work everywhere. Download offline dictionaries when possible. Also be careful that some mobile apps, due to connectivity restrictions outside China, may not work properly. This includes Google Play, so make sure you have everything downloaded and installed before you go.
I recommend having these two apps installed: Pleco, which can translate almost anything, and WeChat, the Chinese equivalent of WhatsApp and Facebook in one. It is often the only means of communication with home. I've included a few words that are good to know, but make sure to use proper intonation when pronouncing them! 😊
Hello 你好 [Nǐ hǎo]
Thank you 谢谢 [Xièxiè]
Not spicy 不辣 [Bù là]
Police 警察 [Jǐngchá]
Hospital 医院 [Yīyuàn]
Train station 车站 [Chēzhàn]
Prepare for your trip to China well in advance. A lot of things can be arranged via the internet, making things much easier. You will need a visa to enter China. It pays to use an agency to help you with the visa process. It may be a bit more expensive, but it's usually faster and saves you a trip to the embassy.
For your visa, you need to have a trip itinerary and provide confirmed accommodation reservations. You can use Booking.com, which has free cancellations for most accommodations, so you can make changes to your reservation if things, like your train departure change.
I recommend booking your train online, but remember, ticket purchases can only be made 30 days before the train departs (at the time of writing). You may not be able to get a train ticket and have to change your itinerary. This travel agency can usually offer you a suitable alternate itinerary.  
Today, you can travel between big cities using high-speed trains, which run on time at speeds of 300 km/h. Or for the more adventurous types, overnight sleeper trains, which cover the same distance two to three times slower, but again you don't have to worry about accommodation.
The advantage of booking online is that you can pick up all your tickets at the first train station and go straight to the train and not have to find a ticket counter and wait in line, saving you one to two hours at each train station.
You should also consider domestic flights for longer distances. They are more expensive than trains but will save you time. If you are transferring in Beijing immediately after you arrive, I recommend having a time reserve of at least 3 hours. I speak from experience where two hours was almost not enough, and I was seconds short of the airplane doors closing in my face.
It's a good idea to have a list of the places you want to visit, and your accommodation printed out with Chinese characters to show taxi drivers. This helps avoid any misunderstandings. Nowadays, you can probably download offline maps for the entire country. I still had to rely on my sense of direction. 😊
When to travel to China
The best weather is usually in the spring in May and June or in the fall in late September and October. In the summer, be prepared for heavy rains and high humidity. During other times of the year, be prepared for high dust levels and smog in the cities. When it comes to clothing, nothing special is needed beyond normal clothing for travel. Hepatitis and typhoid vaccinations are recommended. This is mainly due to the quality of water, which is why it's recommended to drink only boiled and bottled water.
Be sure to do your squats before the trip. Only expect Western sitting toilets in nicer hotels and one in an entire shopping mall. For women, be sure to think of all your hygiene needs, because some products can be difficult to get there. For instance, be careful with soaps and creams, because they many contain bleaching agents.
Prepare for passport and x-ray checks at all train stations. All batteries and electronics will usually need to be checked. Batteries must have their connectors covered and their capacity written on them. Li-ion batteries are allowed up to 10000 mAh, or they can be confiscated.
Due to the high dust and humidity, I recommend carrying your photo equipment in a case and limiting lens changes. Otherwise, you are looking at a billion little specks on your sensor. It pays to have a graduated ND and polarizing filter. Keep your tripod in your checked luggage so you don't have problems on board.
Get excited for the trip of a lifetime
Now you know how to prepare for a trip of this type. Get your visa, purchase your train tickets, and reserve your accommodation. All that's left to do is pack your bags. Photo equipment should be carried on board, clothing and your tripod should be checked. Don't forget any of your favorite lenses, camera filters, and enough storage for storing all the photos you're going to take.
I also recommend packing your camera equipment so you look like an ordinary tourist and aren't confused for a reporter. This may cause issues for entering the country.
In our next article, we'll take a look at Beijing and the Great Wall of China.