Choosing the Ideal Kit II: Choosing Your Macro Kit
A number of macro photography articles have already been published here at learn.zoner.com. They're enough for you to learn nearly everything there is to know about the subject. But in this part of our series on choosing your kit, we won't be telling you how to shoot macro for once. Instead, we'll be telling you what combination of body and lens to choose for it.
There are a lot of macro lenses on the market, and there's surely no shortage of choices. And the situation with cameras is similar. So I can't just give you one definite ideal camera-and-lens combo. Yes, you read that right. After all, every photographer's best suited by something different. But what I can do is point out the advantages of a few particular cameras and recommend some lenses that are attractive choices for macro.
Which Lens Should You Choose?
Until recently, there was only one macro lens that let you change the magnification level: the Canon MP-E 65/2.8. It lets you use magnification in the range from 1:1 to 5:1. But now adjustable macro lenses for mounts other than the Canon FE have appeared on the market. I'm talking here about the ones from Laowa and Mitakon.
The most attractive "zoomables" (I kid; we're magnifying rather than zooming) are the Mitakon Creator 20 mm f/2.0 and the Laowa 25 mm f/2.8, which fill in the gap on the market among Canon's competition, while also providing extra macro-lens choices for Canon users. You can mount them onto the most common mount types for Nikon, Canon, Sony, and Pentax cameras, and meanwhile for the less-common mounts (like the Fuji X), you can buy a suitable adapter.
Here are some other real treats among macro lenses:
Laowa 15mm f/4
Laowa f/14 Macro Probe

.
These lenses are special in their design and in having been the first of their kind on the market. The Laowa 15mm f/4 is the first wide-angle macro lens with a 1:1 magnification, which enables a wide-angle view into the world of macro photography.
Laowa f/14 Macro Probe is, as the manufacturer themselves informs you, the oddest macro lens on the market. Not just because of its long tubed construction, but also because of how it can be used. The tube is waterproof in front, and so you can dip it into the water to photograph aquatic insects and plants.
Available lenses with a magnification of greater than 1:1:
Canon MP-E 65/2.8, 1:1 – 5:1

Laowa 25mm f/2.8, 2.5:1 – 5:1

Laowa 60mm f/2.8, 2:1

Laowa 24mm f/14, 2:1

Mitakon Creator 20mm f/2, 4:1 – 4.5:1
Which Camera Body?
In macro photography, detailed depiction of your subject is the key, and that means you want a camera with a high resolution. Cameras with a full-frame chip meet this demand.
A Few FX Cameras to Give You an Idea
Canon EOS 5DS R 50.6 Mpx

Nikon D850 45.7 Mpx

Nikon Z7 45.7 Mpx

Sony A7R 42.4 Mpx

Pentax K-1 Mark II 36.4 Mpx
This chip's full-frame size guarantees that you'll get more of your subject into the frame with less depth of field, which is usually what you want. The better dynamic range is another advantage. But if you have a camera with an APS-C or 4/3 chip, don't despair. There are still a few advantages to be found here relative to full-frame chips.
These two types have a greater depth of field with a stronger magnification for the subject, which in some cases you do want. That's due to their crop factor. These cameras may also have the advantage of being smaller and lighter than their full-frame peers.
A Few APS-C and 4/3 Cameras to Give You an Idea: 
Nikon D7500

Canon EOS 80D

Fuji – X T30

Olympus OM-D E-M5 Mark II

Sony A6400
In the end, however, it all depends on your photographic experience and patience. If you have enough of both, then whichever camera you're carrying is exactly the right one.
Other Gear
Put simply, macro photography is portraiting photography writ small. In portrait photography, you can't make do without accessories like a flash, reflectors, and various props and backdrops. The same applies in macro photography, just at a smaller scale. I described the ideal macro lighting in my article You Can Do Macro at Home. We'll Show You How.
Like always, you can use reflectors to illuminate your subject. Various holders and clips to get the best possible grip and to immobilize, say, the blade of grass that an insect is sitting on will come in handy too. You can use various colored papers attached to a piece of cardboard or stiff paper as your backdrop.
A tripod is nothing to scoff at here either… and yet! Actually, it's better to learn to shoot without one, because that gives you speed, which you'll need for photographing most kinds of insects. A tripod would just slow you down, letting the insect fly away. If you're planning to take your shot using focus stacking, a tripod will be a must, though. If you don't have your photographic technique down pat yet and your hands are shaky, use a tripod and a macro slider.                    
So Then, What Is the Ideal Combo?
As I've said, you can't just say, "this here is the one ideal lens/body combination," because everyone prefers something a little different. But I can definitely say which combo would be best for me, and why.
I personally would choose the Nikon D850, or perhaps the Nikon Z7, because these two each have an FX chip with a high resolution. But their main advantage lies in the focus shift option. This is a feature where the camera takes several shots on its own with different focal planes and then merges them into a single picture. This feature makes it easier to work with focus stacking: you don't have to merge the individual pictures by hand.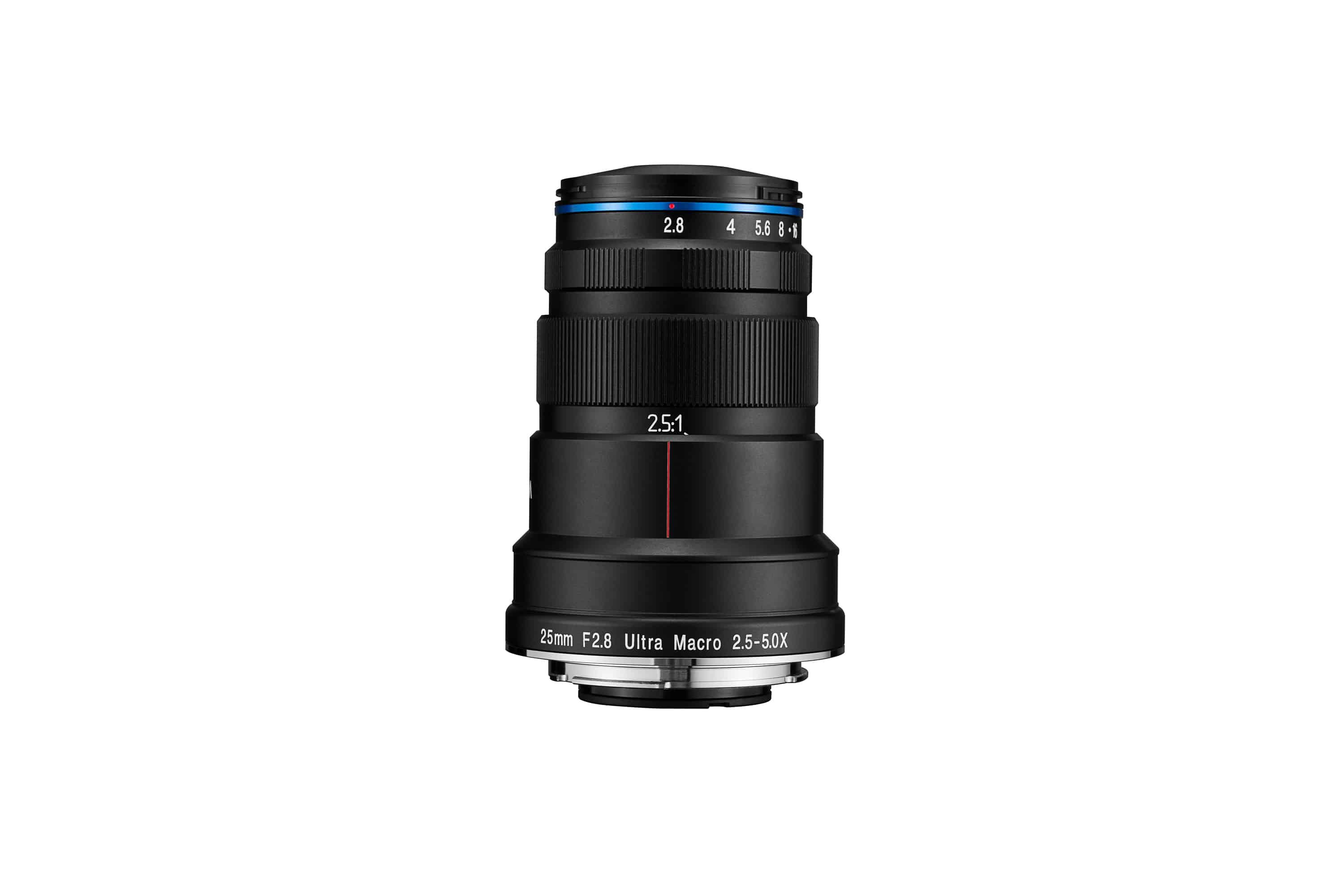 I'd choose the Tamron 90mm f/2.8 with this camera, simply because it's a lens that I have at home and am satisfied with. If I wanted to use magnification, I'd choose the Laowa 25mm f/2.8. And yes, I would do that even though this lens loses me the focus shift feature, which I'd have to replace via manually shifting using a macro slider.
Frankly, in all likelihood, the ideal combo for you will be the camera that you're already using plus a well-chosen macro lens for that camera. If you don't want to magnify your subject, you'll do fine with the majority of the macro lenses out there. If you do, you'll have to use an extension tube or reach for one of the lenses I mentioned above.
Mainly just keep in mind that macro photography is 90% good lighting and 10% good technique. When you've refined these two things perfectly, you'll take breathtaking macro photos even with a basic DSLR and a macro reverse ring.