Editor's Choice: A Countryside in the Cold and Damp
Late autumn and early winter aren't exactly the best time for photography. But this doesn't stop photographers who see bad weather as a chance to distinguish themselves from their peers who only shoot under blue skies. How can you turn bad weather into an advantage?
Bleak weather, poor visibility, fog. All typical signs of the winter season. Even just thinking of it, you don't want to go outside unless you have to. And you'd never think to lug out a camera into this weather. But—what if you miss great pictures this way?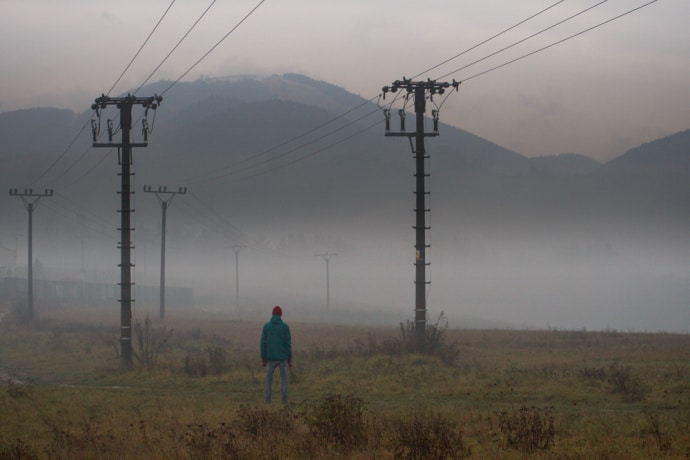 The fact that few people take pictures in this weather is actually a huge advantage. Your photos will be different and original. Why? They'll have less competition, and thanks to the gloomy weather, your composition can even include objects that would detract from a "sunny" picture. The electrical wires in this photo here are a typical example.
A Figure in a Landscape
Composing a figure into the landscape is definitely a plus for the photo, because it provides scale and a human factor. Also, the fact that the person has their back to the photographer is a big plus. The person suddenly becomes an outline of a figure—something less personal.  Also, photo banks won't reject this kind of photo for containing a recognizable person, as they normally would.
The figure is wonderfully composed into the photo, its colors fit the photo well, and it's not distracting in any way. It forms a sort of anchor for the whole picture. And the power lines give the whole thing depth.
Technical Execution
The only thing that lags behind a bit is the execution. You can immediately see how noisy the picture is, despite having an ISO of only 250. The photographer likely did a lot of post-editing. From the EXIF it's clear that the camera is old, but if the photographer had correctly exposed the picture, used a tripod, and minimized the ISO, then the picture would be even better.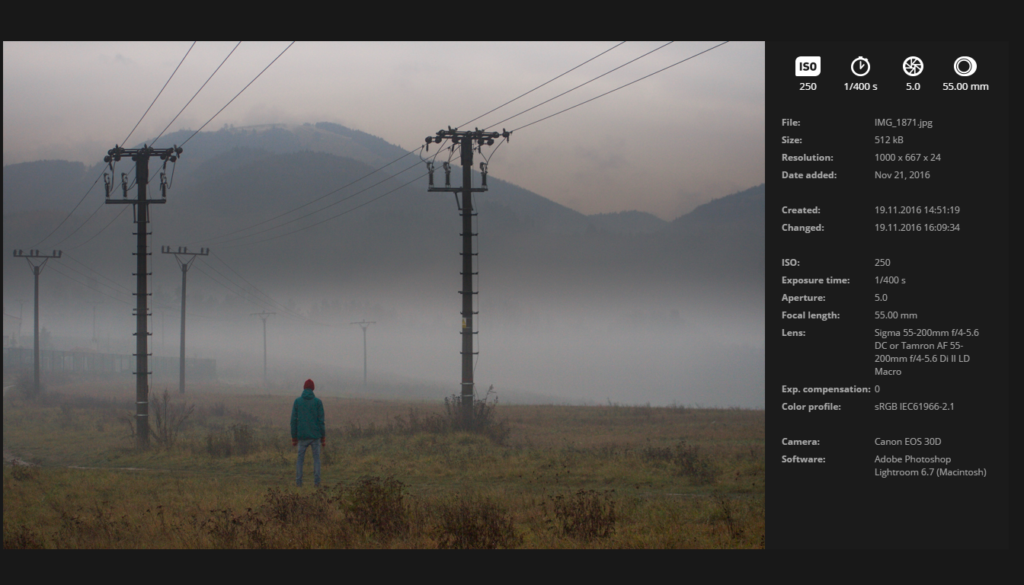 The weather can't turn photographers away from taking pictures in winter. Some of them even look forward to this kind of weather. This fact is often behind some very original photos of atmospheric landscapes that just beg to be photographed.