Editor's Choice: A Gaze at a Landscape
When you're photographing somebody, do they always have to look into the lens? Why not try a different view—perhaps the opposite view. We'll be exploring one way to pull that off, via a simple but well-taken landscape photograph that stands out both in its view of the landscape and in its composition and colors.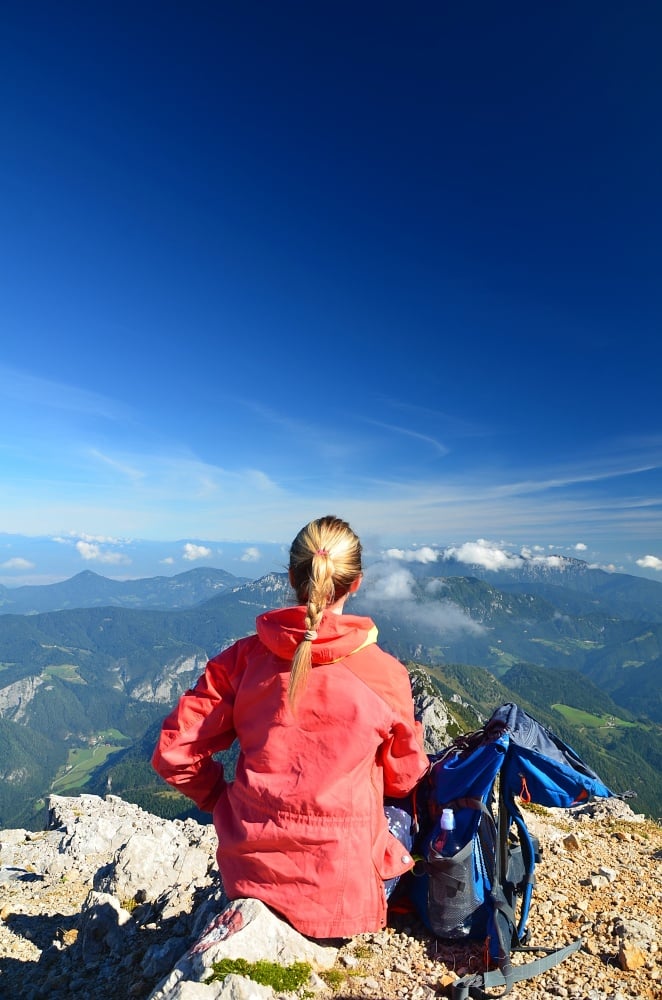 The Old Masters' Compositions
Compositions with humans and nature are a classic, reaching all the way back to the era when the Old Masters were painting humans gazing out into nature. It's no wonder that this kind of composition is also a favorite among photographers.
This particular photo also has an interesting trait that's not too common among nature photographs: it's shot in portrait orientation. Thus this photo is short on landscape and long on sky.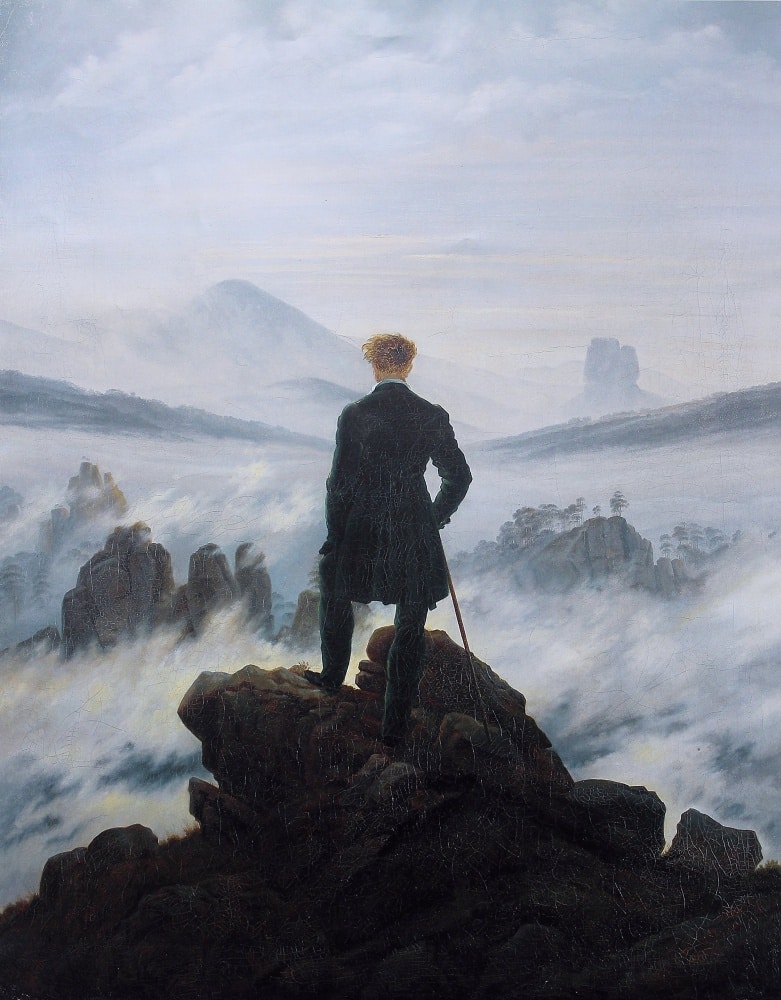 I have to appreciate the fact that this photo doesn't have a boring center composition where the horizon is in the exact middle. It's shifted more towards the one-thirds line, which is definitely a better solution. The question of color is also handled well. The photo doesn't contain many colors, but the ones there are, are striking. That makes it easy to find your way around this photo.
Infinite Sharpness
Thanks to the high f-stop used, this photo has lots of depth of focus, so it's sharp and detailed from the start out to infinity. The wide angle used also has an effect here. It seems like the photographer used a polarizing filter, or there was extremely good visibility that day.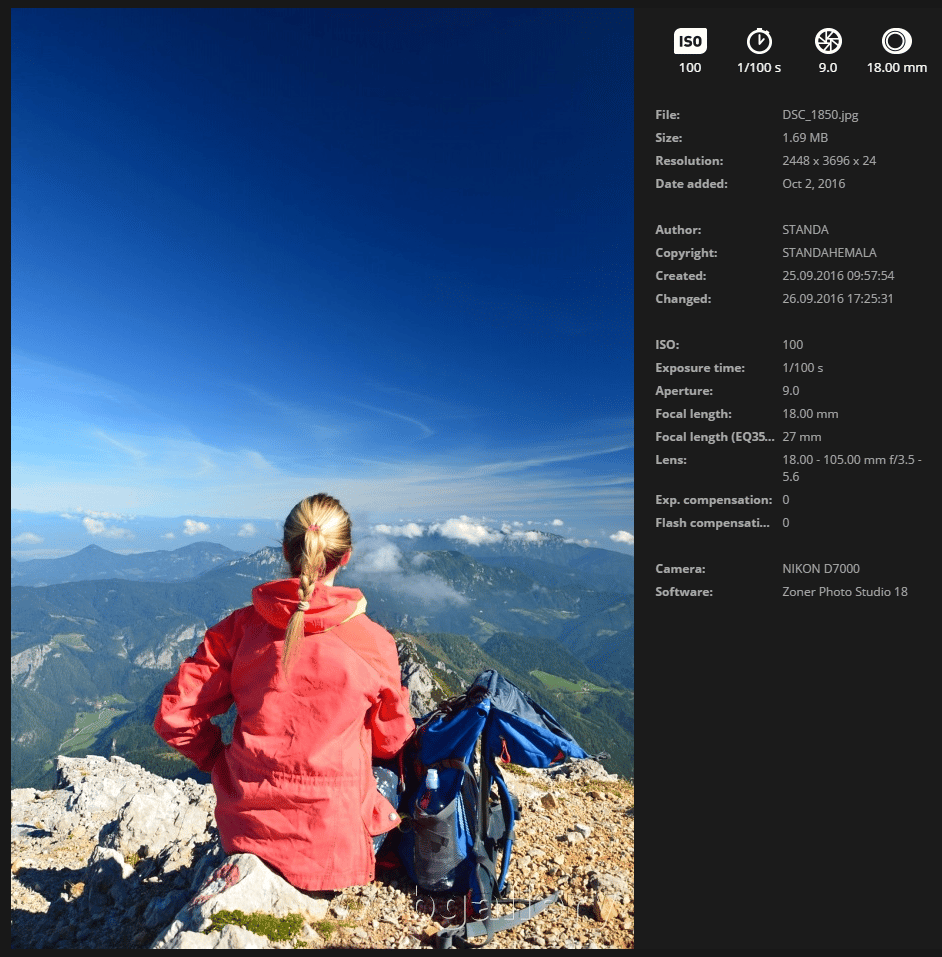 Not Just a Portrait for Personal Use
Because this photo doesn't contain a face, it's usable for a much wider audience than if the subject were facing the camera. The photo retains a certain degree of anonymity, and so it doesn't feel very personal. If the girl in the photo were turned towards the camera, then this would be more of a family-album photo.
It's nice to have a photograph that serves as a reminder of even the little adventures, like a hike up a hill. And it's even better when such a photo has a little something more—like this one.