Editor's Choice: Against the Light
Many photography handbooks will tell you not to shoot against the light. But when you know what you're doing, that doesn't always apply. Today we'll take a look at one photo that was taken against the light, and yet looks good despite this.
Many people who have shot against the light at some point recommend using a flash for such pictures. However, if you use a flash, you lose the effect of mild light gradients, low contrast, and very pleasant colors. And you don't want that. So find the right light instead.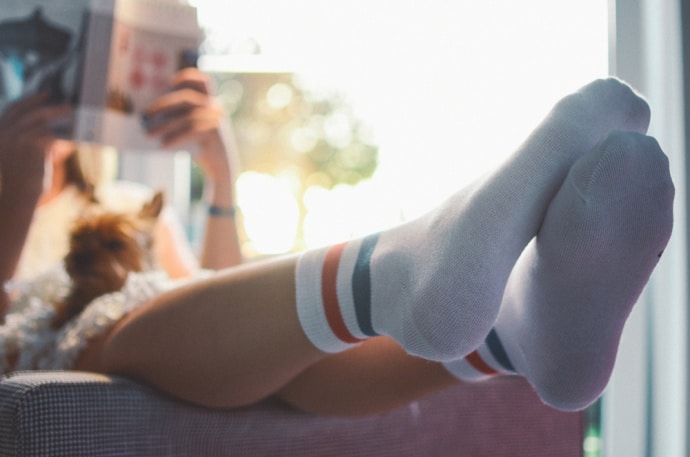 Light and Editing
Take a close look at this photo, and then maybe at the other photos in the same album with it too. You'll discover that these shots were taken by a large window that lets some very pleasant light into a room. The photographer shot this series against the light. But the important thing is what kind of backlighting is in these pictures.
Thanks to the soft, diffuse light, good pictures could still be taken even against the light. If, on the other hand, the light had been direct and harsh, the photo wouldn't look at all like this. It would either be too dark, or overexposed.
The delicate contrast and subdued colors fit this photo. This type of color edit is very modern and in vogue on social networks. Mild desaturation and a slight increase in contrast over the original—just slight. All in natural light.
Composition and Content
The composition of this photo is very easy to read. After all, its arrangement is classical. Some however might find it a bit cramped. But the window above the model's feet gives the photo a certain airiness. The dog in the model's lap is refreshing here.
The content, on the other hand, can't keep up with the rest. This photo might make a good ad for socks, but not much more. Content is what's really lacking in this picture.
Try to take inspiration from this photo and its edit—try to create some interesting backlit pictures of your own. I'm sure you'll get some interesting results! We'll be very pleased to see them here on Zonerama.