Editor's Choice: Full of Stars
Welcome to the new format for our Editor's Choice feature. From now on, each time we'll be picking out one photo by a user of the Zonerama web galleries and covering it in detail. In today's Editor's Choice we'll be focusing on a landscape photo from Peter Karvas Photography, in which the author has captured more than just a night sky full of stars.
This photo by Peter Karvas spoke to us for several reasons—it its great atmosphere, meticulous composition, and superb technical quality. And it also has a little something extra that sets it apart.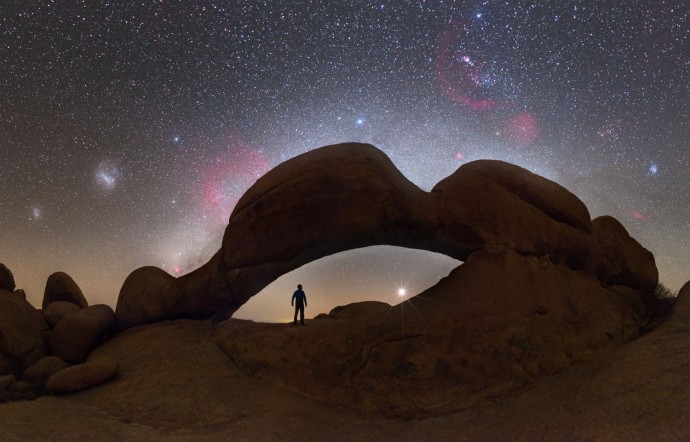 Great Composition
The composition in this picture is simply masterful. Karvas has respected one of the basics of composition and divided the picture into thirds. The picture also has plenty of depth—a foreground, a subject, and a background. The composition is very clean and simple, with no distracting elements. What's more, the irregular arc in the image leads the viewer "into" the photo, making this picture quite dynamic.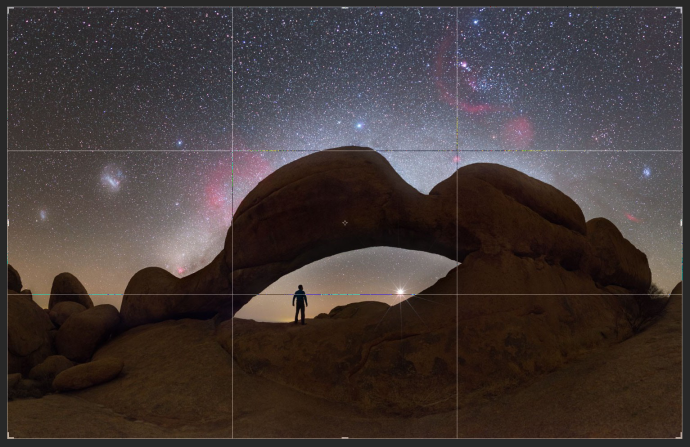 Excellent Technical Quality
The picture's technical quality is also great. Even though it was taken at night, everything inside it has a color. And the sky full of stars isn't overexposed, which is something that can easily happen in pictures like this—especially when one half of the photo is very dark and you want to expose it correctly.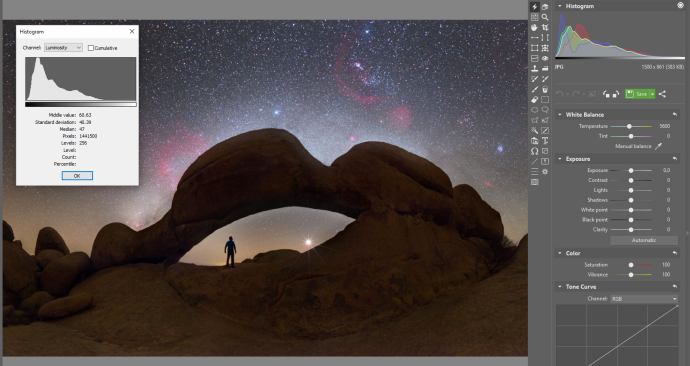 The Silhouette Brings Life
The author added a little extra to this photo—a human silhouette. The person in this photo balances out the composition. It also brings the picture life, and above all a gauge for the scale of the rock formation.
Fit for an Exhibition
Taking a picture this good isn't simple; it takes quality equipment and an experienced photographer. And also a dash of patience, because a great photo takes more than one try, and the post-editing you'll need also takes a while. That's why we felt compelled to showcase this photographer and their superb exhibition-class image.