Editor's Choice: Lines, Lines, and More Lines
Spring has sprung, so today let's take a look at a great photo from Zonerama that couldn't be much springier. On our journey we'll be reminding ourselves that simple is beautiful—and that taking a simple photo is not as simple as it might seem.
Often photographers complicate things instead of looking for the simplest solution. Our photo today is a good example of the latter: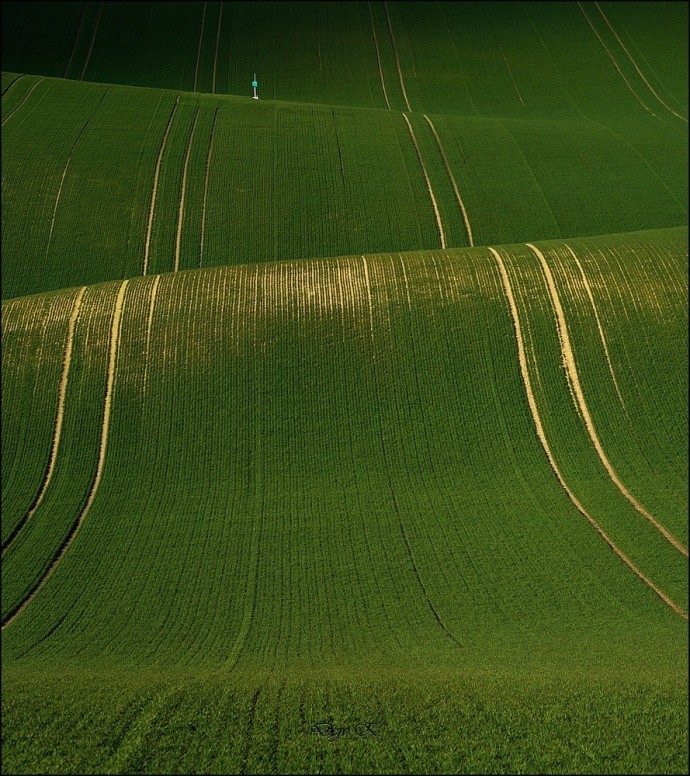 Technical Quality
We've got to praise this photo's technical execution. Its lines are easy to read and its tonality is very good.
Composition
Landscape photographs like this one are always made up of three planes—a foreground, a subject, and a background. The photo's simple, readable composition works very well here.
The photo is also divided up in terms of colors; the first peak is the brightest thanks to the absence of green, the second is a very pleasant green thanks to the sun, and the third is in the shade—and is quite rightly chosen as the background plane.
The white column may be distracting for some, and some might retouch it away, but for others it's an element of authenticity that they wouldn't remove from the photo.
But we do have one small objection to the nonstandard choice of format. We'd recommend composing to a standard ratio of sides such as 3:2, 4:3, 1:1, etc.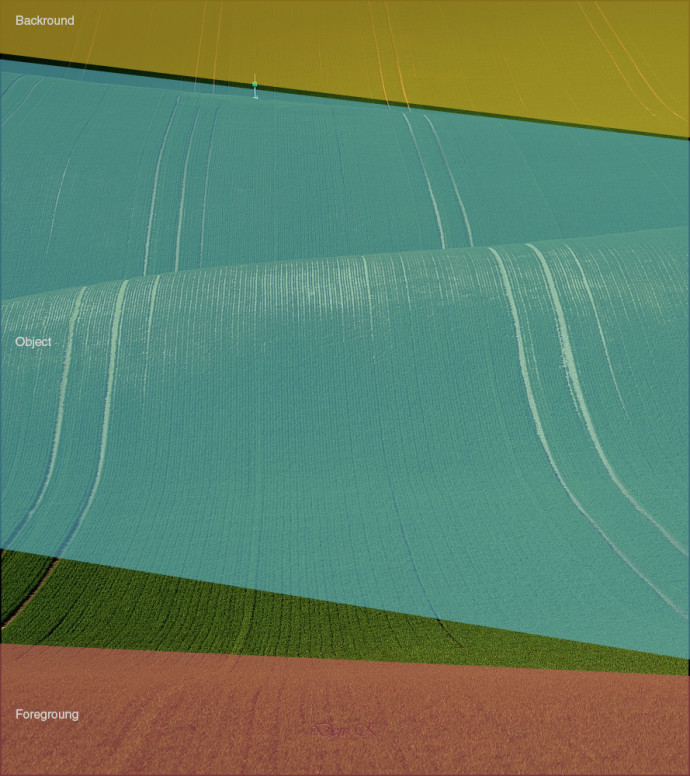 Good for a Poster or an Ad
You can often find photos like this one in posters and advertising communication. This is because such photos are very clean, and so graphic artists can work easily with them. One of the best-known photos of this kind is the Windows XP desktop.
And what about you? Would you notice a great composition like this during, for example, a car trip and stop the car for a shot? Or are shots like this invisible?