Free Video Apps You Can't Live Without
We're always talking still photography, which of course is fine, as that's ultimately what we're all about here at Zoner. However, have you noticed how much video you're shooting these days?
With newer social media giants like Vine, Instagram and Snapchat bursting on the scene and, of course, reigning champs YouTube and Facebook occupying so much of our attention these days, the amount of video we're all capturing has hit untold heights.
On YouTube alone over 300 hours of video is being uploaded every minute. That's the equivalent of 12.5 days worth of video uploaded every 60 seconds. So then, perhaps it's time to talk a little video, no?
Thus, we turn our attention to the world of video apps and picked out a few we think fall in the category of 'must have'. We recently blogged about Facebook's new Moment app  and here's few more for those of you that are as moved as we are by "moving" pictures.
Beeten Path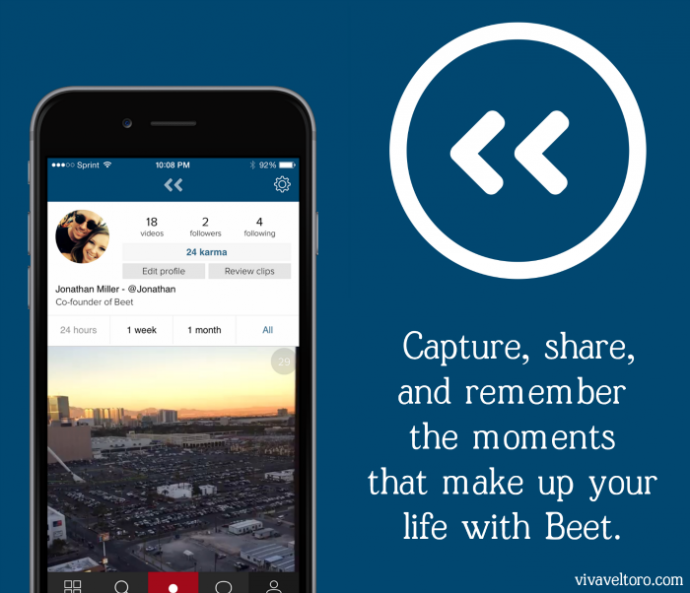 Beet is a fairly new social video app for iOS that compiles the videos you shoot into an ongoing montage. The clips need to be short – as each video can only be up to six seconds long – but you can add more clips as you record them. The idea here is all about storytelling as you can share your moments with family and friends and watch their montage updates as well. So ultimately this one isn't about "video editing" as it's about compilation and the ability to easily turn those short clips your capturing into a longer form video that tells a more complete story.
App iOS and designed for both iPad and iPhone.
1,2,3 – Hykoo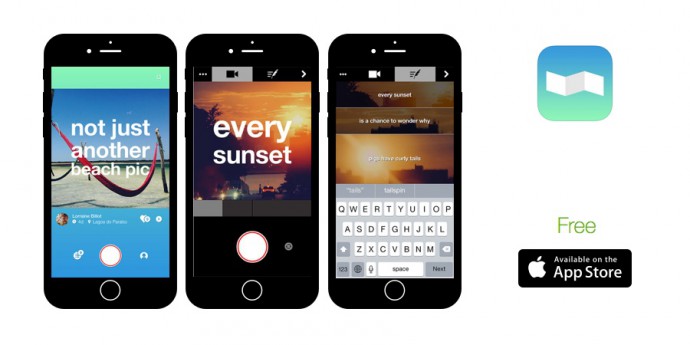 Hykoo is yet another very cool show and tell video app – only this one allows you add some commentary with a text overlay. Users can simply create three short video clips (two three-second clips and one six-second clip) of the moments in their lives, add commentary, and instantly share to Instagram, Twitter, and Facebook. The idea is that with the three clips you're essentially sharing a little narrative that together with the text tells the story.
App is currently available for iOS but an Android version will be available soon.
Instant Magisto Creativity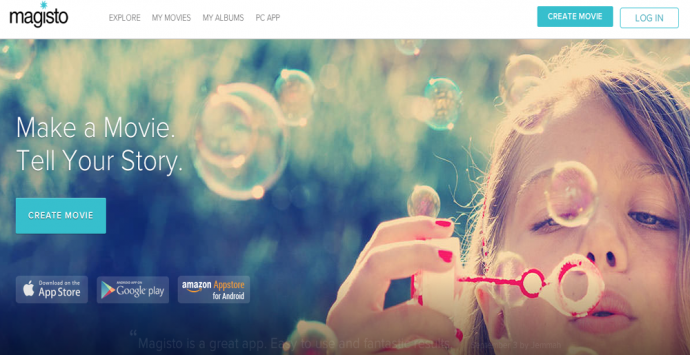 How about a very cool little video editor? Magisto is exactly that with its ability to allow you to easily add some very cool effects and bring some real creativity to your videos. The app essentially scans and analyzes your personal media collection to turn it into shareable video clips, complete with soundtrack and professional-looking transitions. All those 15-minute GoPro clips that have mostly nothing to see can now automatically be edited into one short clip that contains just the highlights.
App is both iOS and Android compatible.
Clipper Digs Deeper
Clipper is more about digging a bit deeper and adding your own touches in the video editing realm – but what's still great with this app is the fact it's mostly one-click moves that get it all done. The app makes it super easy to select and choose from all of the clips in your camera roll, allowing you to splice and switch til your heart's content. And when you begin a new project, you can change simply the order of your clips to continue in putting your final piece together.
App is iOS.
Cameo Appearance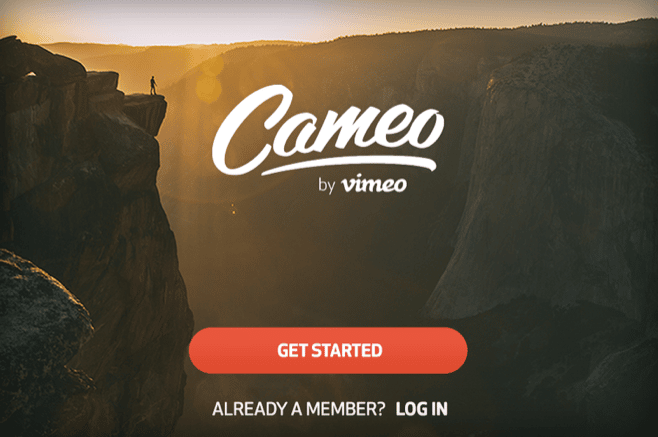 The Vimeo video editing app dubbed Cameo (iPad, iPhone and iPod) was released a while back but has enjoyed some key updates since. Stripped down over time, this app is now all about really easy video editing. Cameo lets you import clips from your camera roll (you're capturing video inside the app), put them in whatever order y choose, add text over them, and color/enhance/etc them with a manageable number of filters the app offers. A decent selection of free music can be added to run with the clips as well. This one is designed with uploading clips to Vimeo in mind but isn't specific to that video site in particular.
App is iOS.
Yes, Still Loving Animoto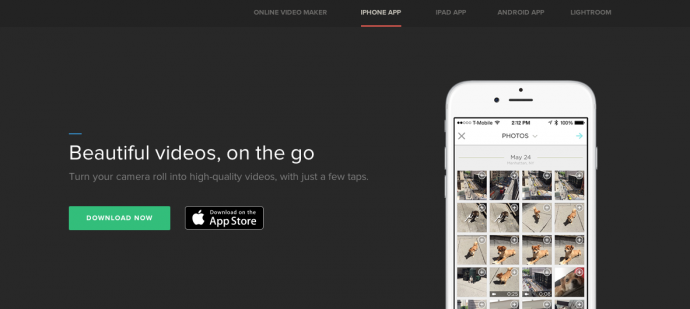 I just can't seem to do a video editing app piece without mentioning my favorite – Animoto. As we've told you in the past, while creating and editing video on the iPhone's small screen would seem to present some challenges, the Animoto app does all the work for the user. All you need to do is pick the style, song, photos, and text you want in your customized video. The company explains that the idea behind the app was to create a product that anyone can access without knowing anything about video editing.
The app offers roughly 500 free songs to choose from and five theme styles (Animoto Original, A Wonderland of Snow, Cosmic Tidings, Vintage Voyage, and Watercolor Seashore). The app then takes the selected images and stitches them together to the beat of the chosen music. The usual social network sharing options are present and the app requires an iPhone, iPod touch, or iPad running iOS 4.3 or later.
App is both iOS and Android compatible.
Slideshow in Zoner Photo Studio 18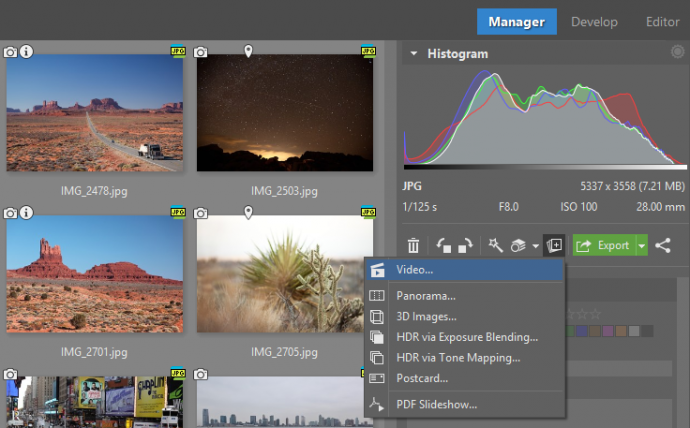 But after all, if you are not into a real video, don't forget to try new Zoner Photo Studio's awesome feature. Make a video from your photos and show it to the world.