Google maps: A photographer's best friend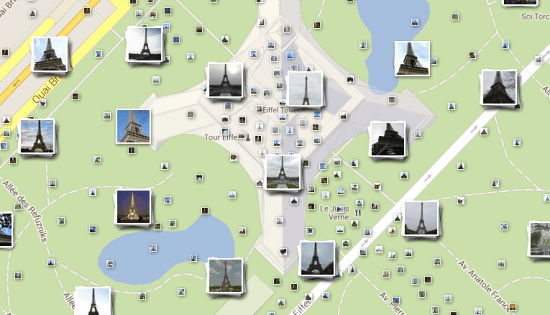 Being proactive is a characteristic all good photographers should posses. It doesn't matter if you are a professional photographer or casually like taking pictures. Knowing the best places to shoot beforehand can save you a whole lot of time.
As Google maps has become the road map of choice for most people these days, it has also become the tool of choice for photographers who want to get a lay of the land before actually being on the land.
Thanks to the street view function, it is possible for photographers to look locations as if they were right there on the street. This is a great way to determine if that location someone told you about is really all that it is cracked up to be. Finding out that "Sunshine Gardens" is really an old motel complete with police "Do not cross" tape in front of the main office door isn't exactly a good thing. With Google maps, you can avoid such disasters.
What if you are going on vacation and want to make sure you get pictures of the best spots? Google Maps also incorporates images from both users and other online photo sites so that you can see first hand some of the spots chosen by photographers like yourself. You can also create your very own shot list placing pins on the locations that interest you.
Once you decide on your locations, use the coordinate information and go to this link to determine sunrise/sunset times. That way you can plan your trip to ensure you will arrive at the best times to shoot.
So there you have it. No longer do you have to guess where the best places are to shoot. With Google maps, you can make that decision before you get there.
Btw.: Did you know that Zoner Photo Studio works seamlessly with Google Earth? With Zoner Photo Studio and Google Earth installed, you can assign earth coordinates to your pictures. Once they have been assigned, from Zoner Photo Studio you can upload your pictures straight to Facebook, Flickr or Picasa if you wish to share your great shots with the rest of the world.