How to Photograph Birds in the Wild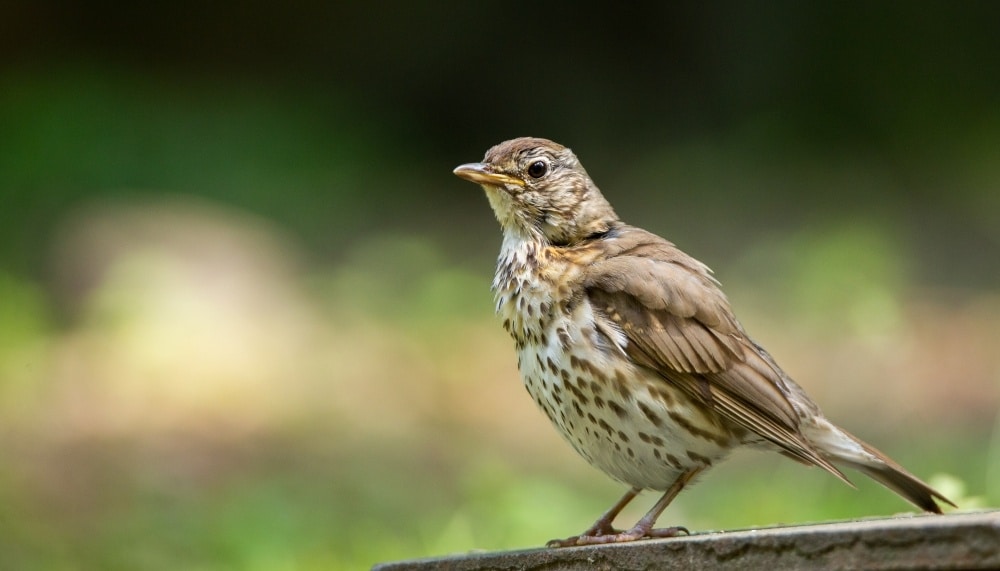 Birds are always frequent companions on nature hikes. And I'm sure you've felt an itch to photograph them before. But that's not as easy as it might at first sound. You need a little practice and a little skill and speed.
Birds Throughout the Seasons
Just like most photographic genres, bird photography too has its specifics. They vary with the seasons, especially when it comes to the light and wind conditions and the species of birds in a particular place.
Train in Winter
The best season for beginning bird photographers is winter. That's because during harsh winters, birds stick around people—they're harder to frighten. So no matter whether you want to photograph songbirds or water birds, you'll have less trouble getting up close so you can take interesting photos.
The disadvantage of the winter months is the lowered diversity of species. Depending on where you live, a large portion of the birds in your area may be migratory. But this is not a showstopper. When you're getting the basics down, you can even train on chickadees.
Start for Real in Spring
The real fun for bird photographers definitely begins in spring. There are a few reasons for this.   Depending on where you live, birds may be returning from their winter vacations right about now.
In springtime the trees are less covered in leaves, and so birds are easier to find in their branches. Also, their mating season is starting, and so they are less cautious.
Summer Leaves Get in the Way
As soon as the crowns of the trees start getting thicker in the early summer, you'll have a lot more trouble finding birds in the branches. Also, many of them will be incubating their eggs, and so "catching" a shot will not be simple. Nesting birds are best left in peace.
Autumn in Motion
In autumn, many birds are headed out to their winter homes. Depending on your location, birds making that trip may stop nearby you to rest during their journey.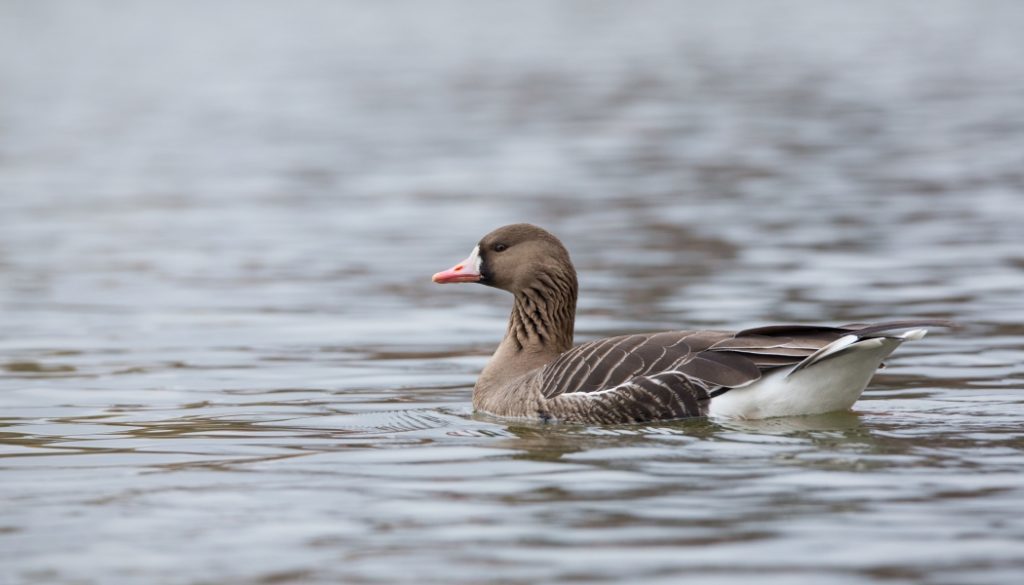 Start by the Pond, Start at the Zoo
If you don't know where to start, I'd recommend visiting a nearby pond or zoo. Both of these kinds of places are simply thick with birds that are used to having people around, and they'll give you more photographic opportunities because of this.
In winter there's nothing simpler than setting out birdseed in a birdfeeder, sitting down nearby with a camera, and waiting for your chance. You may have, for example, chickadees in winter. These songbirds are easy to lure into the frame.
Know the Territory
Before you actually start taking pictures, it's good to take a walk around the site where you plan to be taking them. Get out a bird atlas and check which species are present in your area. There's also no harm in getting to know at least the basic species and where they appear, what they eat, and how they behave during the seasons—for example when they arrive or depart.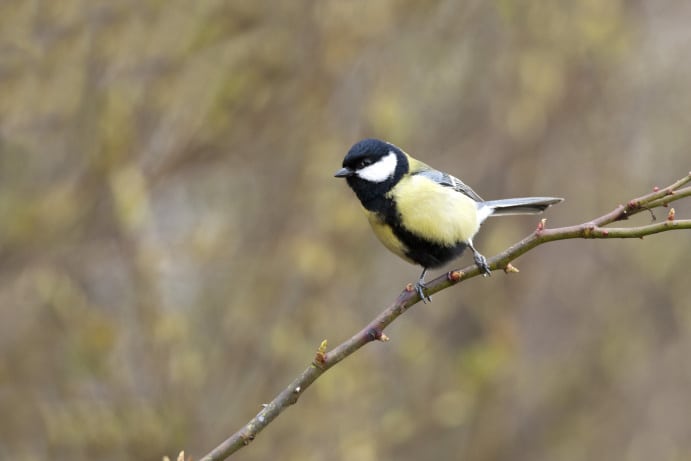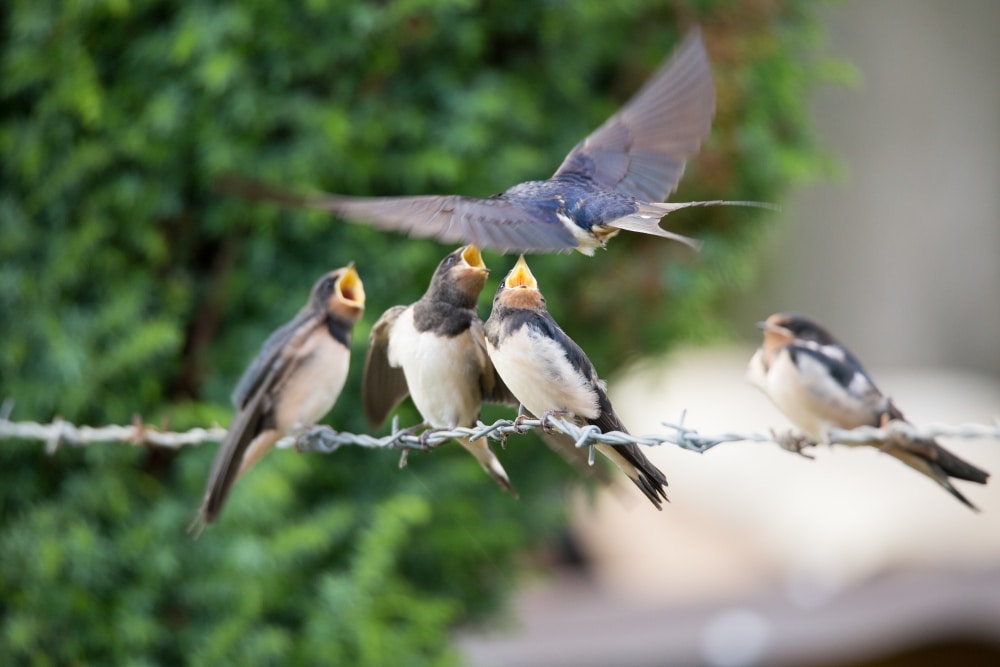 Waiting and Sneaking up
There are two ways to photograph wild animals: wait for them, or "sneak" through the landscape and hope that you're lucky enough to meet an animal.
For birds, when you want the best possible photo, it's definitely better to wait for your shot. Prepare some food or a speaker with birdsong and wait until it flies up to the site you've chosen in advance. But you might find the disadvantages too much for you. Besides the need to wait, there's also the need to find the ideal spot and to use a bit of camouflage—ideally in the form of concealment, either something portable, or something fixed in place (like a wooden building or an overhang made of natural materials).
For the creeping-up approach, there's no preparation needed… just constant awareness, since chance meetings—especially with birds—tend to be short.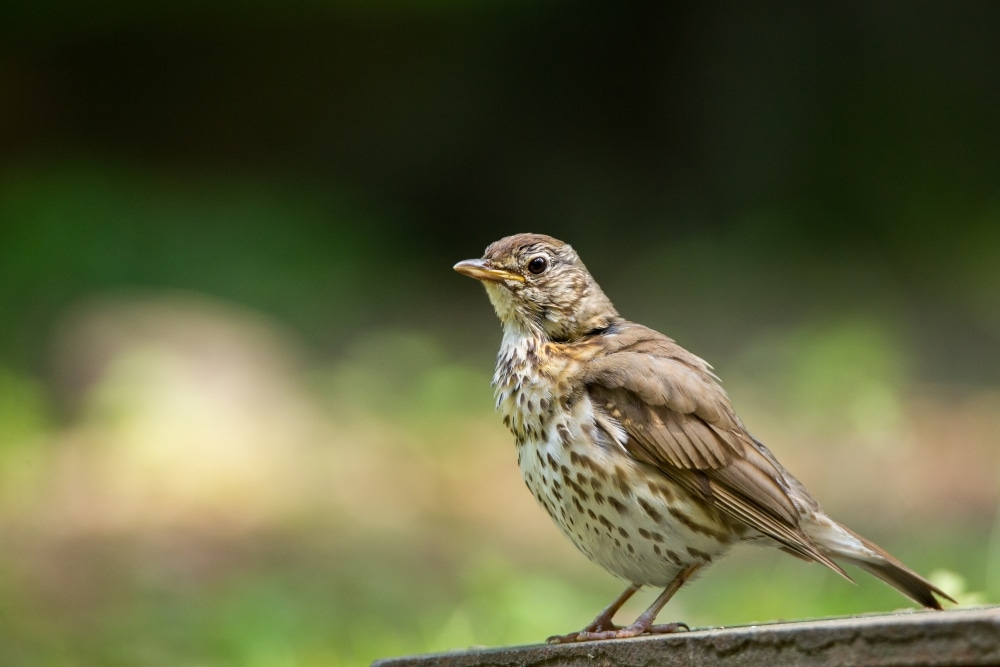 An Equipment-loving Genre
Photographing birds, and animals in general, isn't something you want to do with a compact camera. You'll need a DSLR with a telephoto lens.
But don't think that you have to have equipment worth thousands of dollars. The camera body isn't really decisive; more important is the lens, which should have a focal length of at least 300 mm; you'll also want to use the lowest possible f-number (and so you'll want a fast lens speed).
For sharper pictures when using long focal lengths, use a tripod. In general for a 100 mm lens you need at least 1/100 s exposure time. E.g. with a 300mm lens you need at least 1/300 s exposure time to get a sharp picture. If you aren't using a full-frame sensor, you'll also want to multiply the focal length by your camera's crop factor.
Keep the Eyes in Focus
No matter whether you're photographing animals or people, you need to focus on the eyes. In short, it's absolutely essential for a captivating photo. For a long-necked bird, this can be difficult—its eyes will be far from the rest of its body.
If possible, try to choose the focusing point on your camera that's closest to its eyes. If the bird is in motion and you're not sure if you can keep the focus point in the right place, choose the center point and then set the narrowest aperture you can (while taking care to maintain a long-enough exposure time). This will maximize how much of your subject is in focus.
Use Your Camera's Fastest Speed
Birds tend to be very restless creatures, so don't be afraid to bracket your picture with the highest number of individual shots that your camera enables. Each shot can be different, and so it's this function is quite useful. When a bird is in motion, you'll appreciate a continuous-focus feature (AI SERVO in the case of Canon and AF-C in the case of Nikon) and a high f-stop (f/6.3 or higher).
Whenever possible, don't lift your eyes off the viewfinder, and keep shooting until the action's over. For example when birds are done flying or done fighting over food. Surprisingly often, when you lift your head up to go over the pictures you just took, you see before you the one you actually wanted to take, and see it fly away. You've just lost your shot when you didn't have to.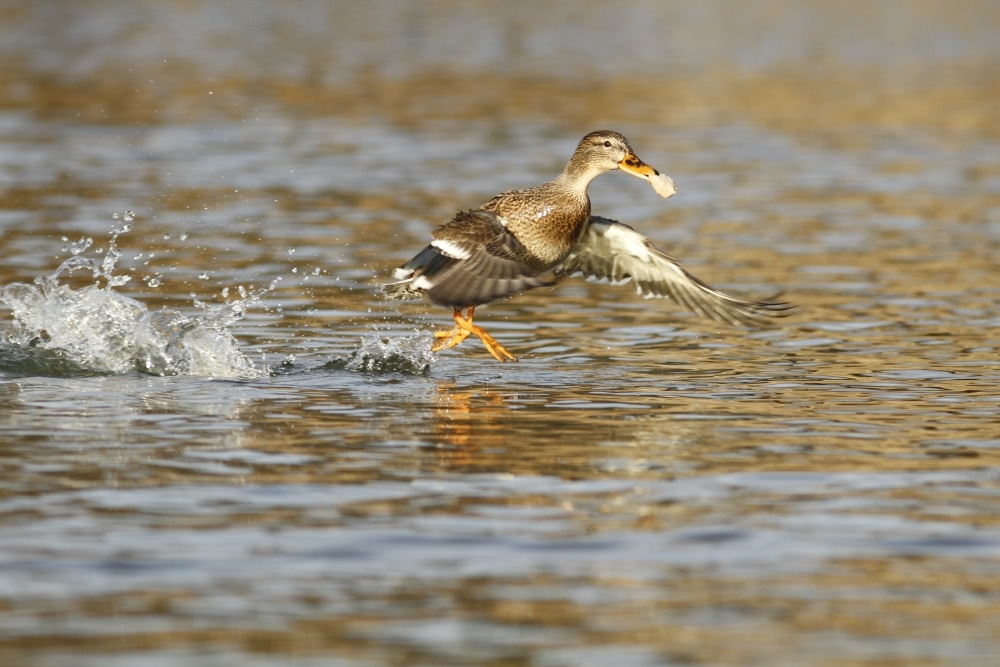 The Golden Hour Is for the Birds
For your bird photography, head out after the sunrise or before the sunset. The Golden Hour is ideal for photography. The light is warmer at this hour, and not quite as sharp. A bird with shiny feathers looks completely different under the morning or evening sun than during the day.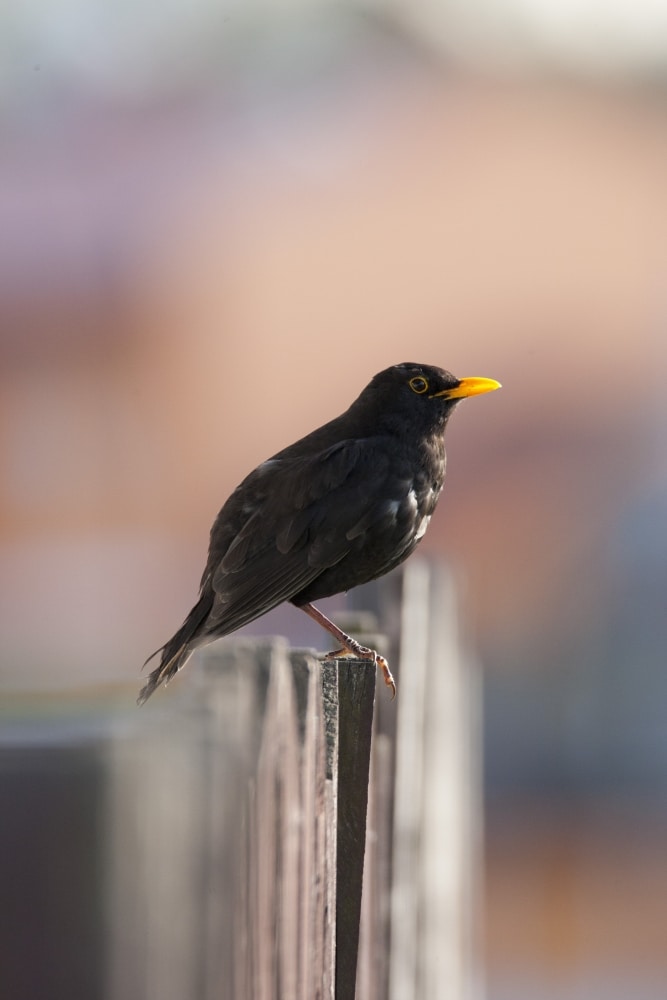 Try to disturb the birds as little as you can. I wish you lots of sharp pictures!