How to Shrink Your Photos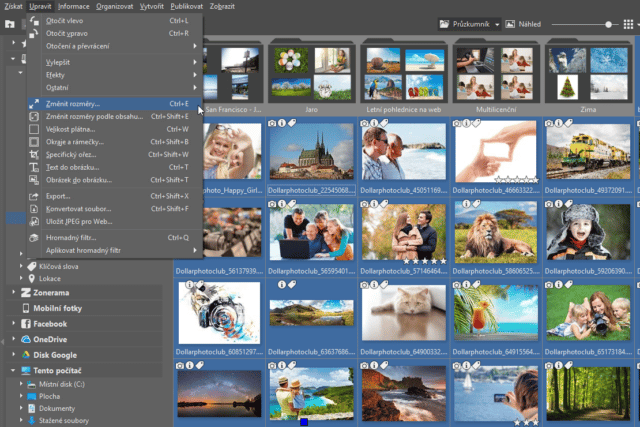 Zoner Photo Studio is the ideal tool for shrinking your photos—no matter whether it's just one, or hundreds at once. The dimensions of photos from modern cameras are often bigger than you need, and by shrinking them, you can save disk space or speed up your work with sending and sharing photos.
1) Select the photos
In the Browser, select the photos you want to shrink. You can select multiple photos by, for example, holding down Ctrl while clicking the photos. Next, bring up the Resize filter by holding down Ctrl+E or using Menu > Edit > Resize.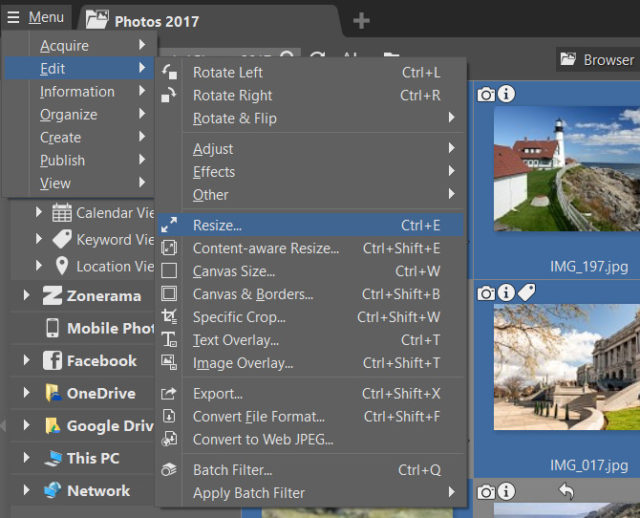 2) Set your new size
A window will appear with a list of all the photos you've selected in the left panel. Click around in it to check what the edit does to all of your photos. The middle area contains a comparison of your original photo and the final version. The panel on the right is for work with the resizing settings. Here's where you'll enter, for example, the size you want. If for example you're shrinking photos for publishing to Facebook, a 2048-pixel width is ideal.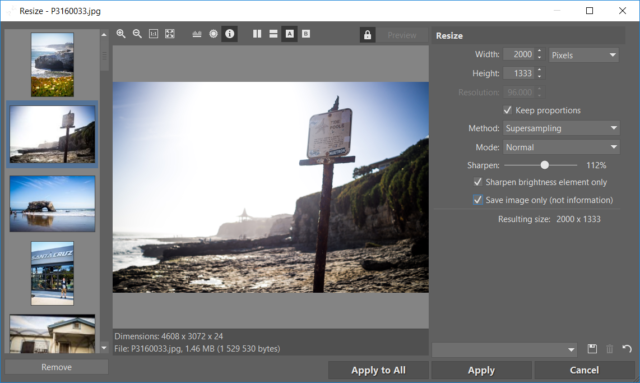 3) Confirm your changes (individually or in a batch)
You can then shrink all your photos to the same size by clicking Apply to All, or resize each one separately by clicking Apply.
Resizing photos is just one of the many dozens of functions you'll enjoy in Zoner Photo Studio X. It will make your work easier and help you save space on your disk or cloud storage.
Get the best out of your photos—download Zoner Photo Studio X right away and try it for free!