Image Recognition Coming to a Camera Near You
Trying to keep track of trends in the photo industry these days is akin to keeping track of the dumb things Donald Trump says. That being said, the latest one we have our eye on is what's happening in the automated image recognition area and the news of late here is just incredible.
Years ago consumers only took out their cameras on special occasions and captured a minimal number of photos every year. Today cameras are constantly clicking away capturing everything from a plate of food about to be consumed to the endless array of selfies millennials are obsessed with taking. The latest estimate claims we will capture over one trillion images by the time 2015 comes to a close.
But the more moments we capture, the more challenging it becomes to relive those memories. Photos and videos become littered across mobile devices, old computers, hard drives and online services (which are constantly running out of space). It has become almost impossible to find that one photo right at the moment you need it, and sharing a bunch of photos at once is frustrating, often requiring special apps and logins.
Help has been desperately needed in this area and now it appears to be on the way with super advanced image recognition technology that may even eventually turn up in smartphones and digital cameras.
We have already been treated to this tech in a few different incarnations recently as Flickr recently gave us their version of advanced image recognition technology for much smarter, easier and faster image search. You want to find a photo of something very specific and Flickr's new advanced search algorithms truly understand your intent and zero in on exactly what you're trying to uncover.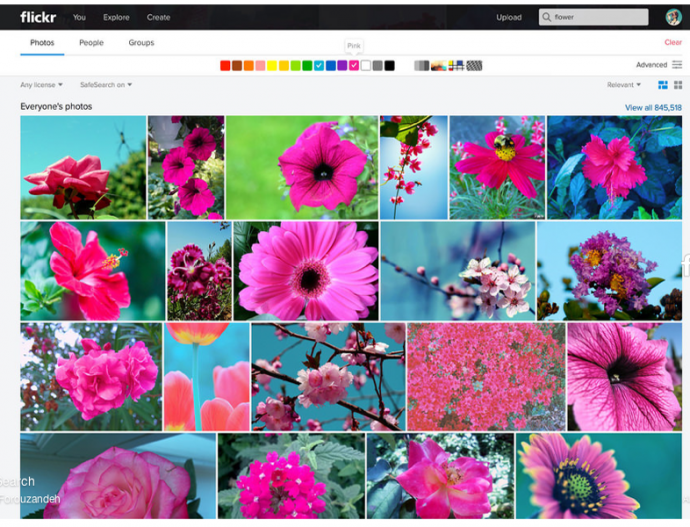 Add Google's new photo service dubbed Google Photos that lets you search through your unlabeled photos using yet another advanced image recognition tech. Google Photos automatically organizes your memories by the people, places, and things that matter. You don't have to tag or label any of them, and you don't need to laboriously create albums. When you want to find a particular shot, with a simple search you can instantly find any photo—whether it's your dog, your daughter's birthday party, or your favorite beach in Santa Barbara. And all of this auto-grouping is private, for your eyes only.
Now we are told the same technologies may soon be coming as real-time camera features as well. Qualcomm is working on a system called SceneDetect that allows cameras to recognize what they're looking at in real time.
"Our idea is to make devices 'smarter' by allowing them to process sensory data and match patterns in data in a similar way to how biological brains process things like images or sounds and respond to changes in that data," Qualcomm explains.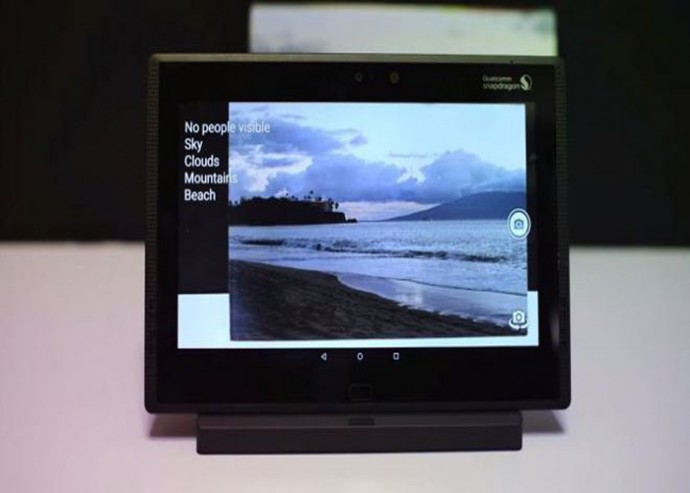 What's really cool about SceneDetect is that it runs purely on the device (rather than connecting to some service on the Web) and can learn to identify objects better as it's takes/is shown more and more photographs. Qualcomm is claiming you can expect to see this type of technology appearing in mobile devices and digital cameras in the not-to-distant future.
The program is called Zeroth and the company further explains, "This is not simply to suggest the tag of a face using the automatic detection using other platforms. SceneDetect technology works in real time and gives access to a level of data much more large."
As a brief explanation to all the above, say you snap a picture of a nice landscape scene – the Zeroth tech will note that there are no people in the shot, that there is beach, palm trees, the sky and clouds. This info will be stored within the image and then acted upon when you perform your next search. The tech can also note when the same people are showing up in your images and be tailored to recognize them as well.
Image organization has always been kind of the missing link in the digital imaging world so it's exciting to see this issue is very definitely being addressed today and as we move forward.