Lens-Camera Concept Coming Out Party?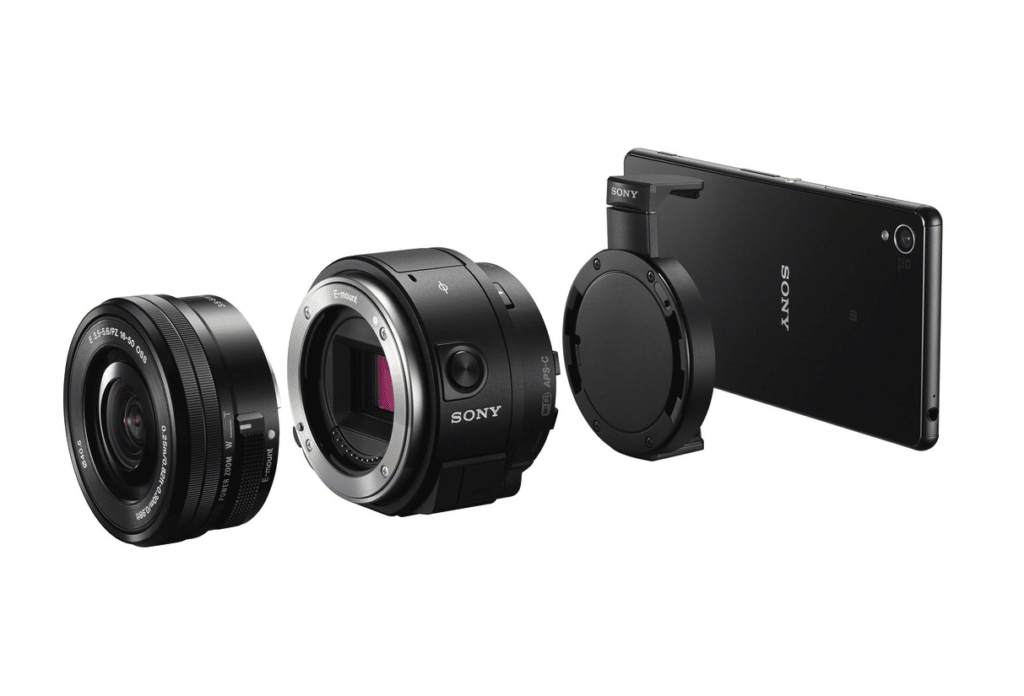 On the heels of having done a piece in this space about the hard-charging smartphone market beginning to take aim at the high-end camera category (which produced some interesting reactions in our comments section), comes news from Sony that the charge continues.
First, a bit of back-tracking, as Sony came to market last year with their new lens-camera concept (essentially a camera attachment for your smartphone that already has a built-in camera) and the reaction was admittedly mixed. Early complaints centered around less than spectacular shooting performance, as well as issues connecting and maintaining the connection between the camera/lens and the particular mobile device you attached it too.
They have since ramped that effort up as they have now unveiled the ILCE-QX1  the latest lens-camera iteration with a small cylinder form factor that you can hold in your hand or clamp onto any flat-backed smartphone up to around 6-inches in size.
Sony explains that the QX1 combines a powerful BIONZ X processor to an APS-C sized 20-megapixel Exmor R CMOS image sensor. The pair help the QX1 deliver, "huge amounts of detail for landscape shots and beautiful 'bokeh' background defocus.".
Sony has also included a built-in, pop-up flash to this one  to address illuminating portraits and other up close subjects.
Now, we realize, lens attachments for smartphones are certainly nothing new but when a major camera manufacturer such as Sony is clearly investing the kind of time and effort they currently are in this category, it's clearly worth noting.  While we haven't played with the new ILCE-QX1 just yet, the early reports around the web are quite favorable and again, Sony has apparently addressed the complaints that existed in the lens-camera system here-to-fore.
Again, the suggestion here isn't that the DSLR (and others in the interchangeable lens camera category) should be running for cover. It's just going to be very interesting watching how both other camera manufactures and end-users (that's us) react to this kind of tech as the months and years roll along. Stay tuned.
 Photo: www.sony.com