Make Good Photos Great with Zoner Photo Studio X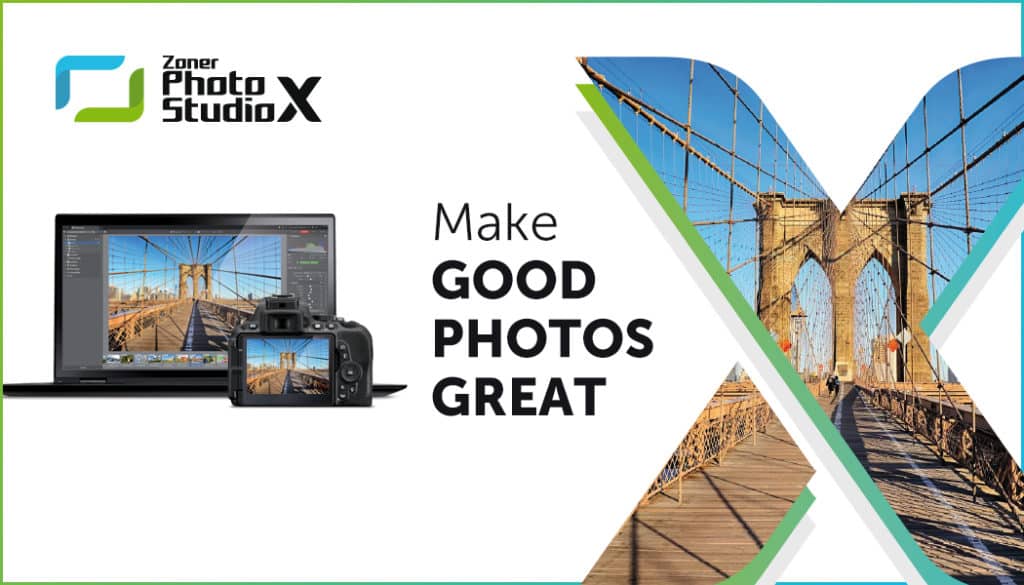 This year's new version of the all-in-one photo software Zoner Photo Studio awaits you under a new name: X. You'll soon discover why this year's new features will be an extreme success in your home. But first, let's peel off the program's individual layers.
Did someone say layers?
Enough beating around the bush—let's get straight to what many of you have been waiting for. Our developers have carefully dived into the depths of the Editor and brought layers back up with them.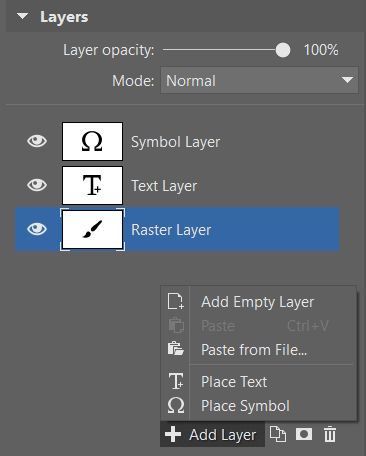 Layers make it easy to do complex photo edits and work with text or collages. You'll also find it easier than ever before to put one image inside another, compose simple graphics, or work with blended layers and various multi-layer edits. The sky's the limit, and here at Zonerama Magazine, we'll be bringing you articles that will teach you how to use layers to your full advantage.
You can also save your layer-enhanced photos to the new *.ZPS format and later open them again to keep on editing them.
Homes for Your Tools: the New Home Group and Favorites
The Editor tools are now collected into groups, including the context-sensitive Home group, which displays tools that are relevant for work with your current layer (different tools for work with bitmaps and for text). You can bring your most-used tools even quicker to use by marking them with the star icon. That adds them to your Favorites.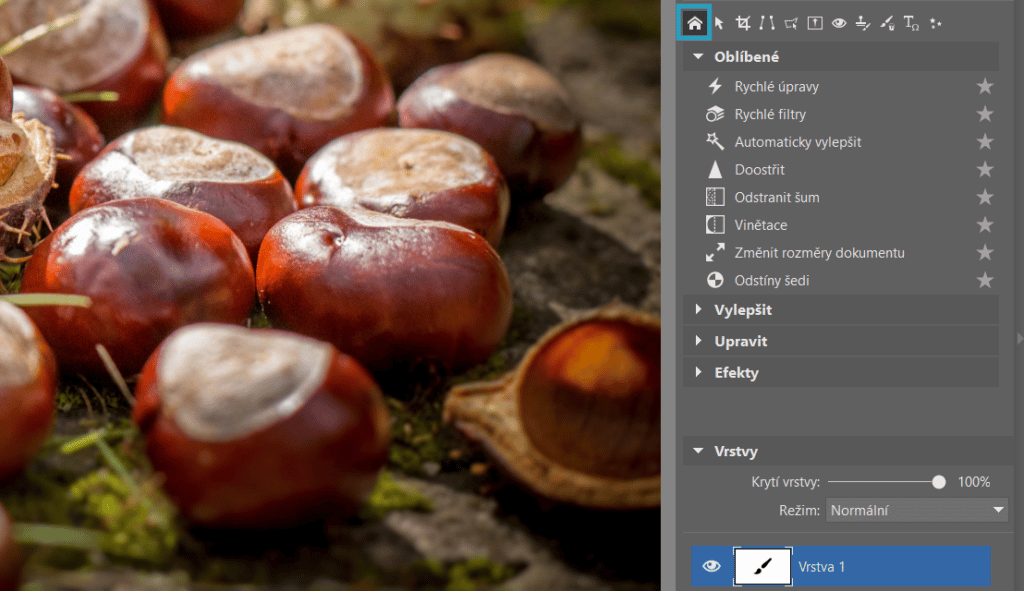 Tip: Want a more traditional vertical icon bar? Turn it on using the toolbar location option in Menu > View > Preferences > Editor.
Gradient Filters and More in the Non-destructive Develop Module
You'll also find interesting improvements to the Develop module, the place for non-destructive edits to your photos. Now you can enhance exposures with the Dehaze slider, which suppresses haziness in photos caused by fog or smoke.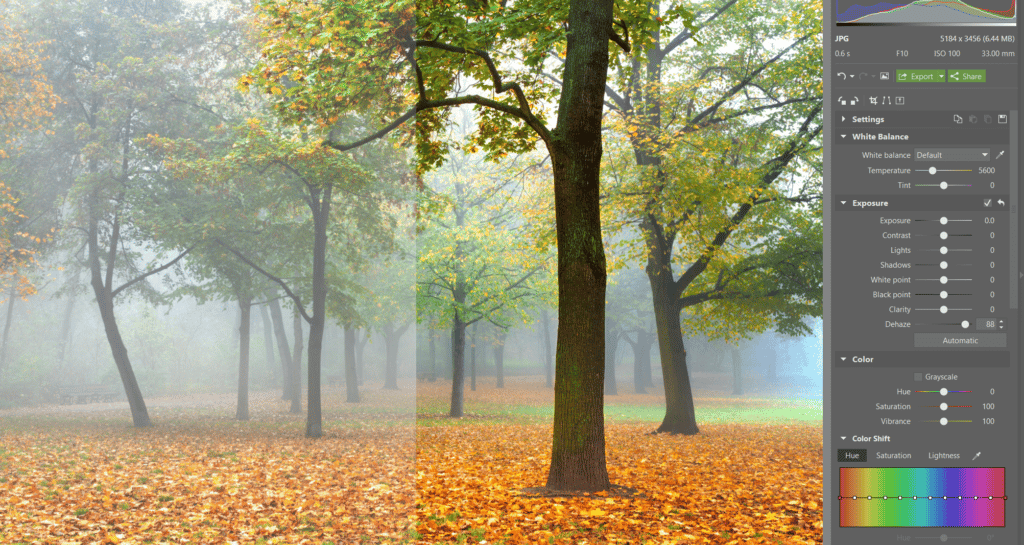 The Gradient Filter has seen a thorough reworking. You can now use any number of gradient filters at once on your photos non-destructively to adjust colors, exposure, saturation, and more. Also, the Develop module can now fix Perspective. It's a great way to fix things like crooked buildings.
Browse Photos by the Places Where They Were Taken
Our popular Catalog—made for browsing your collection quickly and easily—now offers a new way to explore your photos: by shot location. That means that if you have your photos tagged with GPS coordinates and location tags, then you can easily browse them by states, regions, or cities, no matter whether they were tagged in-camera or you tagged them yourself in Zoner Photo Studio.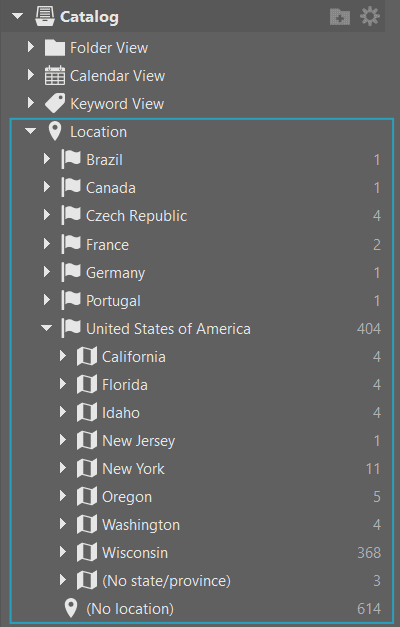 Clearer Work for Panorama Lover
If you like creating panoramas or composing HDR photos, you may find you have trouble wading through the seas of your source photos. You've got so many that you don't know where your source-shot series start and where they end! That's why we decided to help you out with visually stacking them in the Manager. So you can now create groups for your sets of similar pictures, to make finding them in the Browser faster.

Create and Order Your Very Own Photo Books in ZPS
Zoner Photo Studio X also introduces the new Create module. Like its name implies, it's the place where you create real objects based on your photos—photo books, calendars, and photo pictures. You can order their professional production from right inside of ZPS, and then delight yourself or your loved ones with gifts based on your own photos. Create is also home to tools for putting together collages, as well as print jobs for home printing. You can print directly, or export to PDF instead.  Here you'll also find last year's greatest hit—video presentations, including timelapse videos, based on your photos.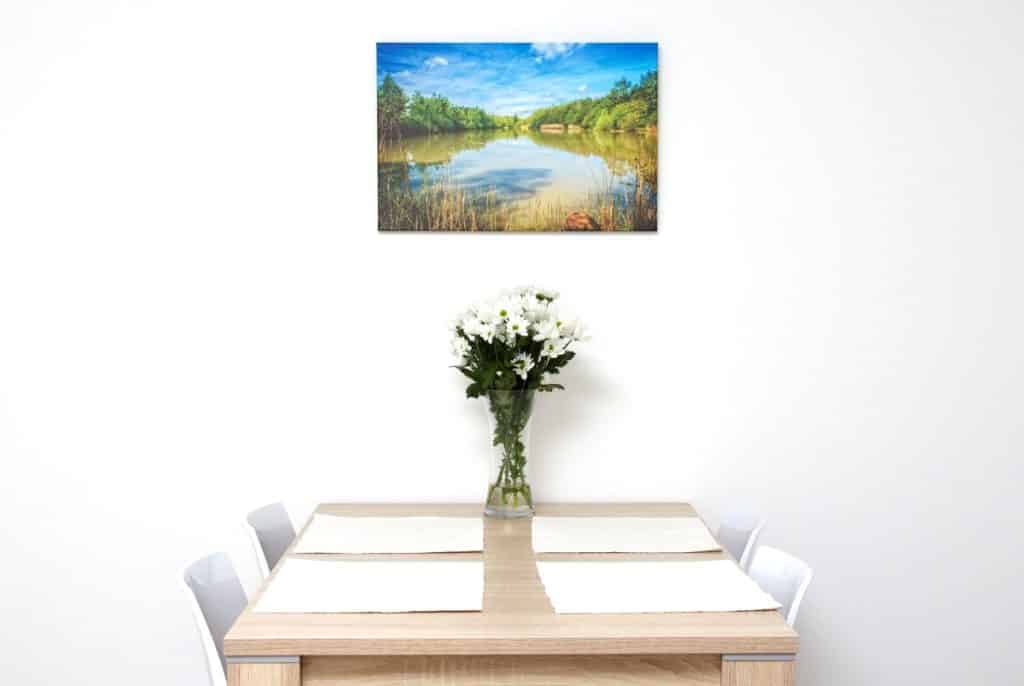 Cloud Storage Integration
Zoner Photo Studio X integrates cloud storage services, so that you can reach your photos on services like Google Disk, Microsoft OneDrive, Dropbox, and Facebook quickly, straight from the Navigator—the navigation column in the Manager.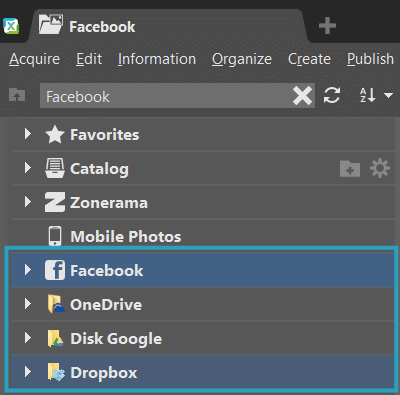 Subscription Licenses
All of these features are now provided via new subscription licenses, for a yearly fee of $95.88, i.e. just $7.99 per month. You can also pick up an extension for the popular Family License for $53.88, making it just $4.49 per month. Owners of previous versions can look forward to discounts on their subscriptions.
Subscriptions ensure that you're always enjoying the latest version of Zoner Photo Studio, and enable us to react more quickly and flexibly to ideas from users like you, and bring you new program enhancements more often than ever before. You'll also enjoy free technical support throughout your subscription, and as a user of the latest version, you'll be first in line for support.
Try Zoner Photo Studio X free for 7 days and discover its new features.