Making Christmas Wishes Come True Through Photography
There is no more joyful time of year than Christmas – and this is particularly true when it comes to children. As we zero in on the big day here in the U.S., I thought it might be a good time to remind everyone to think about those less fortunate than many of us – and how bringing a smile to their faces can be such a wonderful gift this time of year.
And that opening brings me to photographer Karen Alsop who truly specializes in doing exactly this – and uses her photography and editing skills to accomplish this very worthwhile goal.
Her Christmas Wish Project is bringing more than a smile to the faces of some sick children this holiday season as she turns pictures with Santa into magical journeys to spectacular places.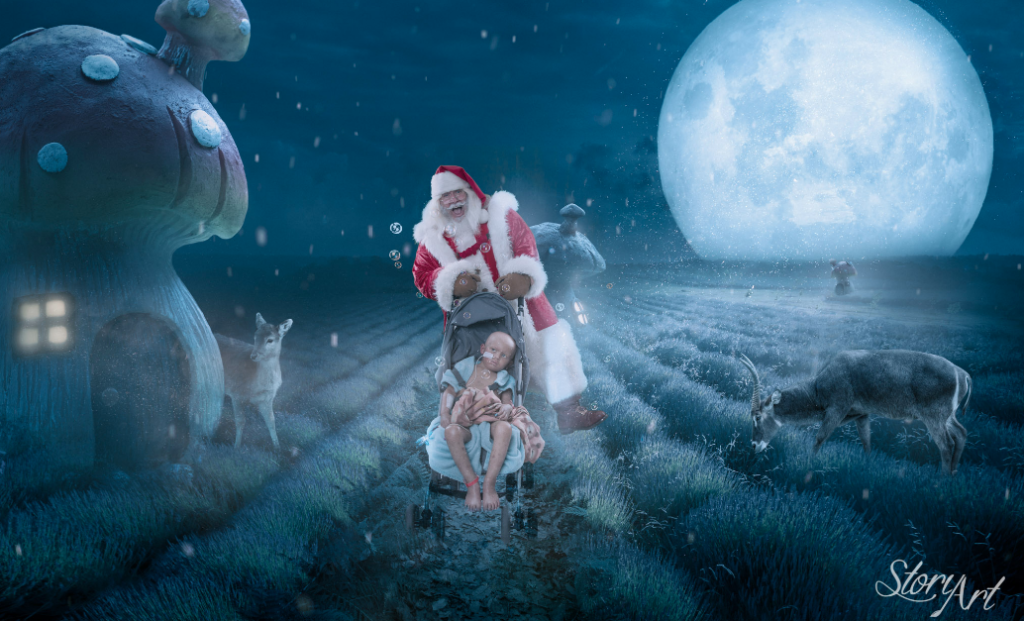 The Story Art freedom
Alsop and her crew visit hospitals in Melbourne, Australia and set up mini photo studios that she refers to as her Story Art studios – that aren't merely a place the kids enter to get their pictures taken with Santa – they are also a place where she works her editing magic to take the kids to places beyond their imaginations.
Once her studio is set up each family is invited in one by one to meet Santa and have their Christmas photo taken with him. From there the "Project" becomes so much more.
"Christmas is a joyful time, a time I love to celebrate with my family, but not everyone has that blessing. I've always felt for the children in particular who are unable to leave the hospital during this season because at a time when the world is joyful, their pain is even more evident," she explains. "I wanted to give them a gift that brings hope and I wanted to free them, at least in a creative sense, from their IV lines, monitors, from the confines of the hospital ward and the reality of their situation. My main aim was to rekindle their faith of what the future holds for each of them."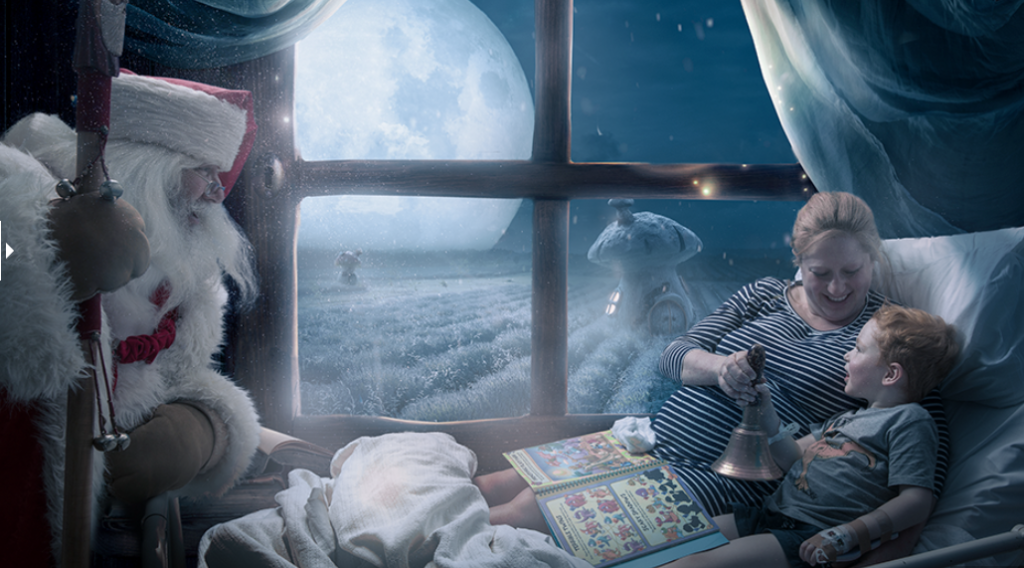 Photo Elves
After a full day of shooting, typically sitting with as many as 30 families, Alsop's team of elves sets up their production line, working feverishly to create these individual works of photographic art for each of the children.
Alsop works her magic, compositing each child into a beautiful handcrafted scene (made up of her own photography and hours of preparation work in Photoshop). As soon as she completes a piece, it is sent through to print. Her team concludes their work with each photo being cut, framed, labeled and wrapped, and then hand delivered later that night.
"Every family, every life was touched by this team of angels. To escape from the confines of the hospital, for even a moment, is a distant dream for some of these very sick children. Now each of these children has a picture of happiness, a place they can escape to," she says.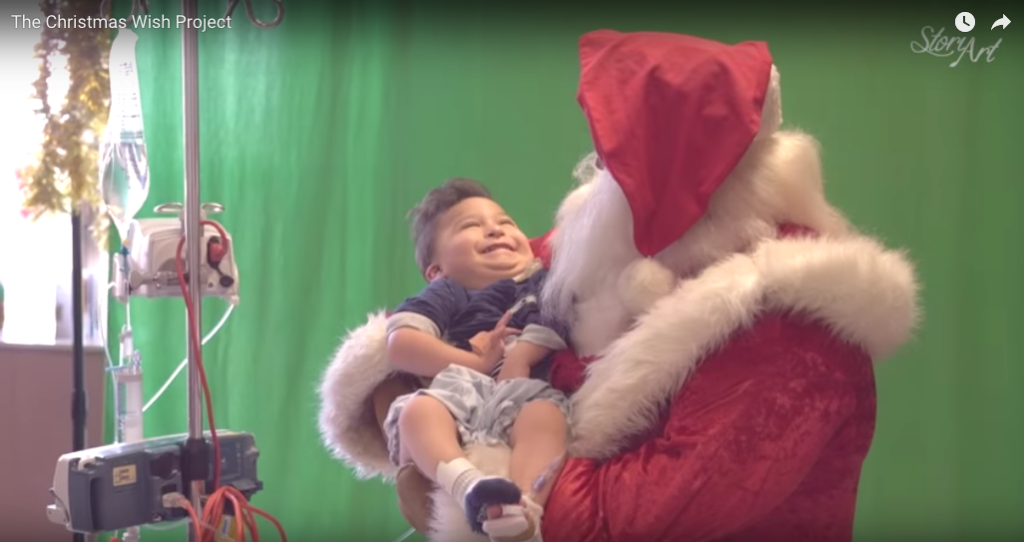 From The Heart
I know I always love a good Christmas story – and when I came across this one I knew it was one I was excited to tell. Alsop has taken her very special photography and editing skills to another level, but way more important than that, she is taking her time and opening her heart for an endeavor that is putting smiles on faces and warmth in the hearts of children and families that need a little of both.
If you want to check out one extremely moving video and gain a true understanding of exactly what Alsop is doing here, have a look at this YouTube video.
All that's left to say is thank you Ms Alsop….and Merry Christmas everyone!