Mihaela Noroc: 10 Things Her Portrait Photography Can Teach You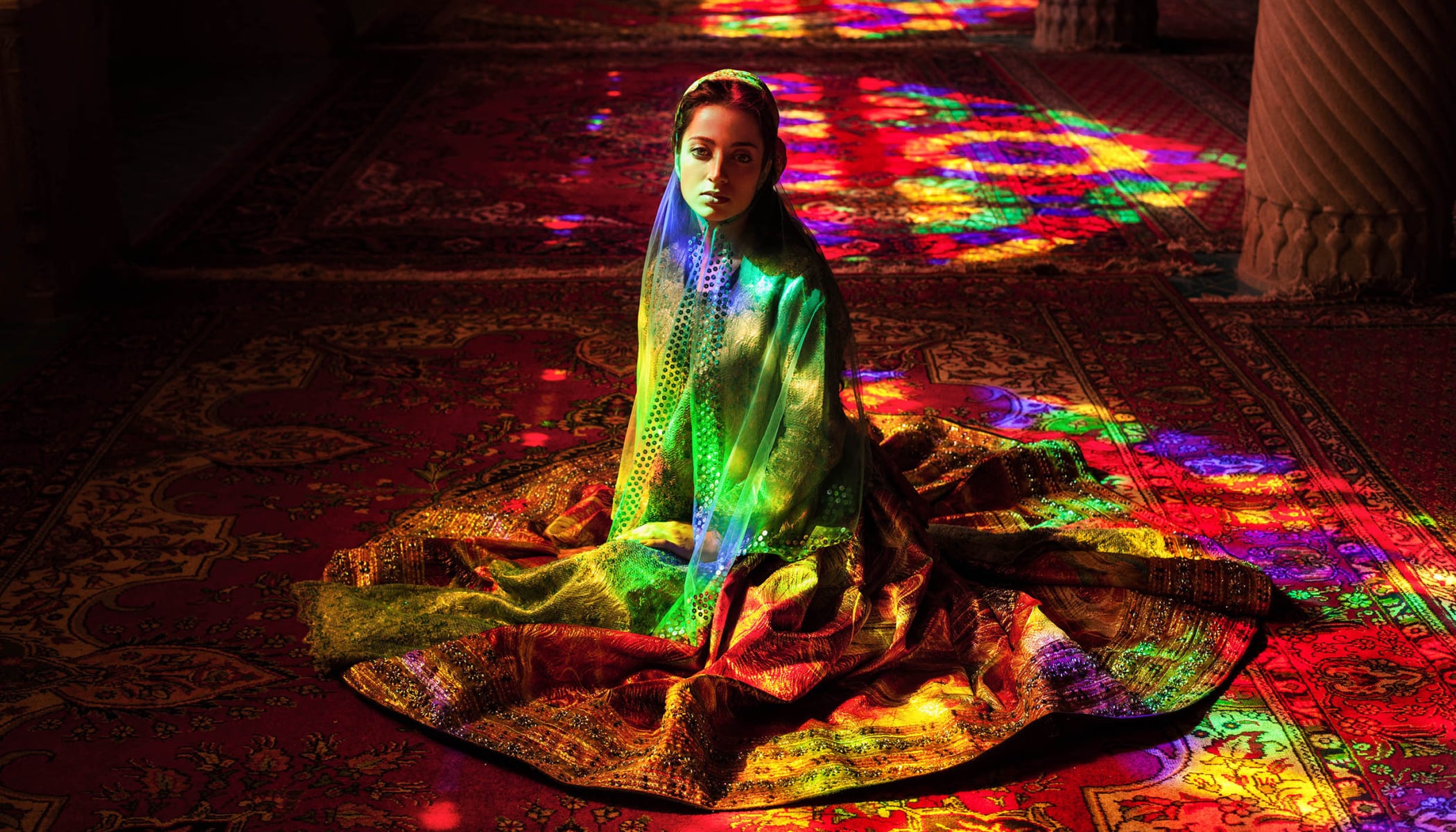 Mihaela Noroc grew up surrounded by her father's paintings full of colors, which she successfully brings into her portraits as well. She has traveled over fifty countries of the world including Tibet, South Korea, the Amazon rainforest, and several war zones. In her first book, The Atlas of Beauty, she has let us peek into the lives of over 500 women through visually precise photographs and short narratives, and she is still continuing in her work.
"I approach women I want to photograph on the street. I explain what my project is about. Sometimes I get yes as an answer, sometimes I get no, that really depends on the country I'm in," she says in The Atlas of Beauty. Now let's take a look at what we as photographers can learn from her portraits.
A Safe and Friendly Atmosphere
In her pictures, she depicts women's authentic and natural expressions without artifice. Most of them are from the street, where she addresses the woman she picks, and asks her for a photo. Sometimes she must also ask for permission from the woman's husband, brother, or father. She comforts some of the women, telling them they need not be thinner, wear make up and prettier clothes to be beautiful, other times she only has a few minutes before a woman will miss her plane, her theater practice, or her hair curling appointment. 
A smile and understanding for a woman's worries play a significant role, along with an interest in her story—even just a question on where she's headed, where she's from, or how she's doing can be enough to reveal a piece of her life, her culture, and her thinking.
"I come up to a woman who I want to photograph on the street. I explain to her what my project is about. Sometimes she says yes, sometimes no; it even depends on what country I'm in," Mihaela once explained in an interview for the BBC.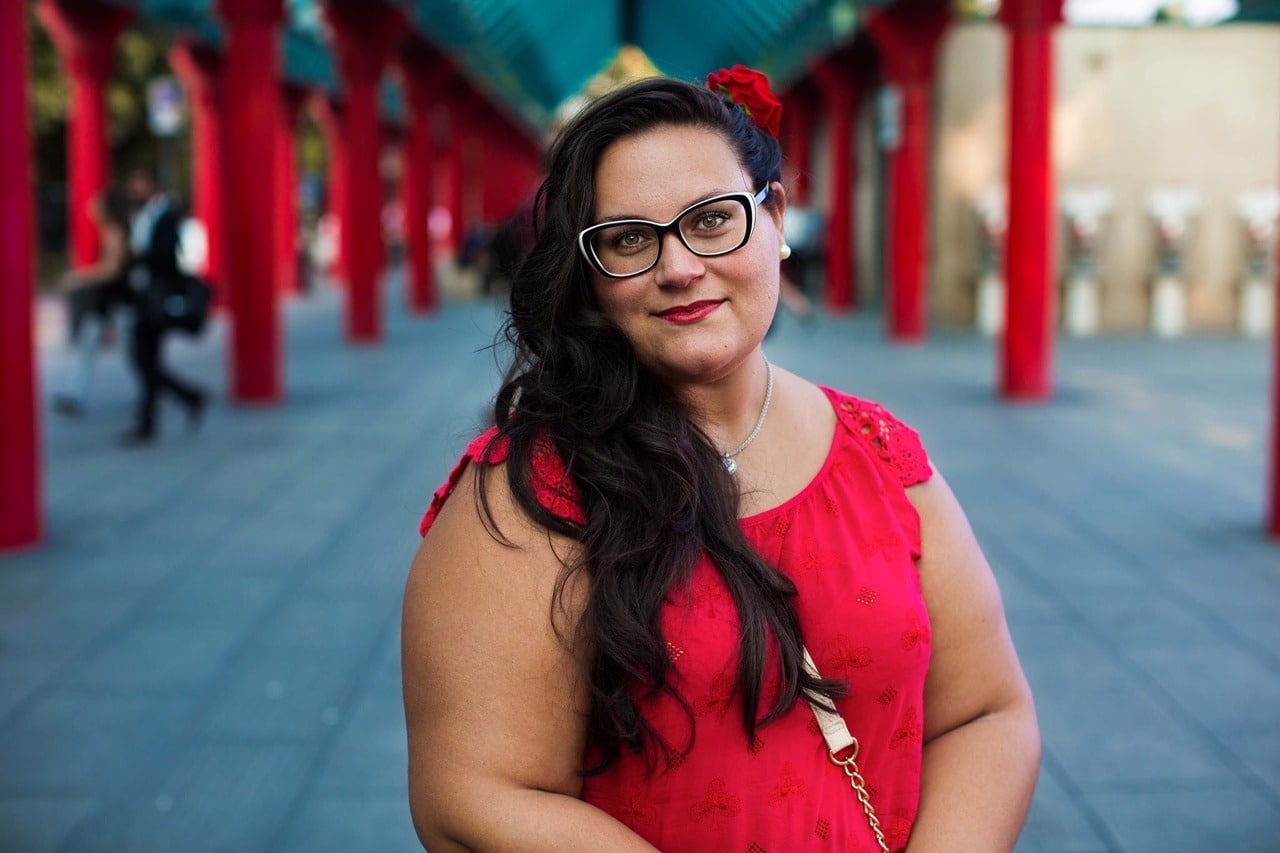 A Gaze Straight Into the Lens
It is indeed the woman's gaze straight into the lens that bind us to Mihaela's subject, and thanks to this, the picture hits us somewhere in the chest. We won't find a single photo among the work of Mihaela Noroc in which a woman's eyes are turned down or out into the distance. For the millionth time in human history, she is confirming that the eyes are the mirror of the soul. Thanks to her direct gaze, the woman also looks confident, which may not always be easy in many parts of the world.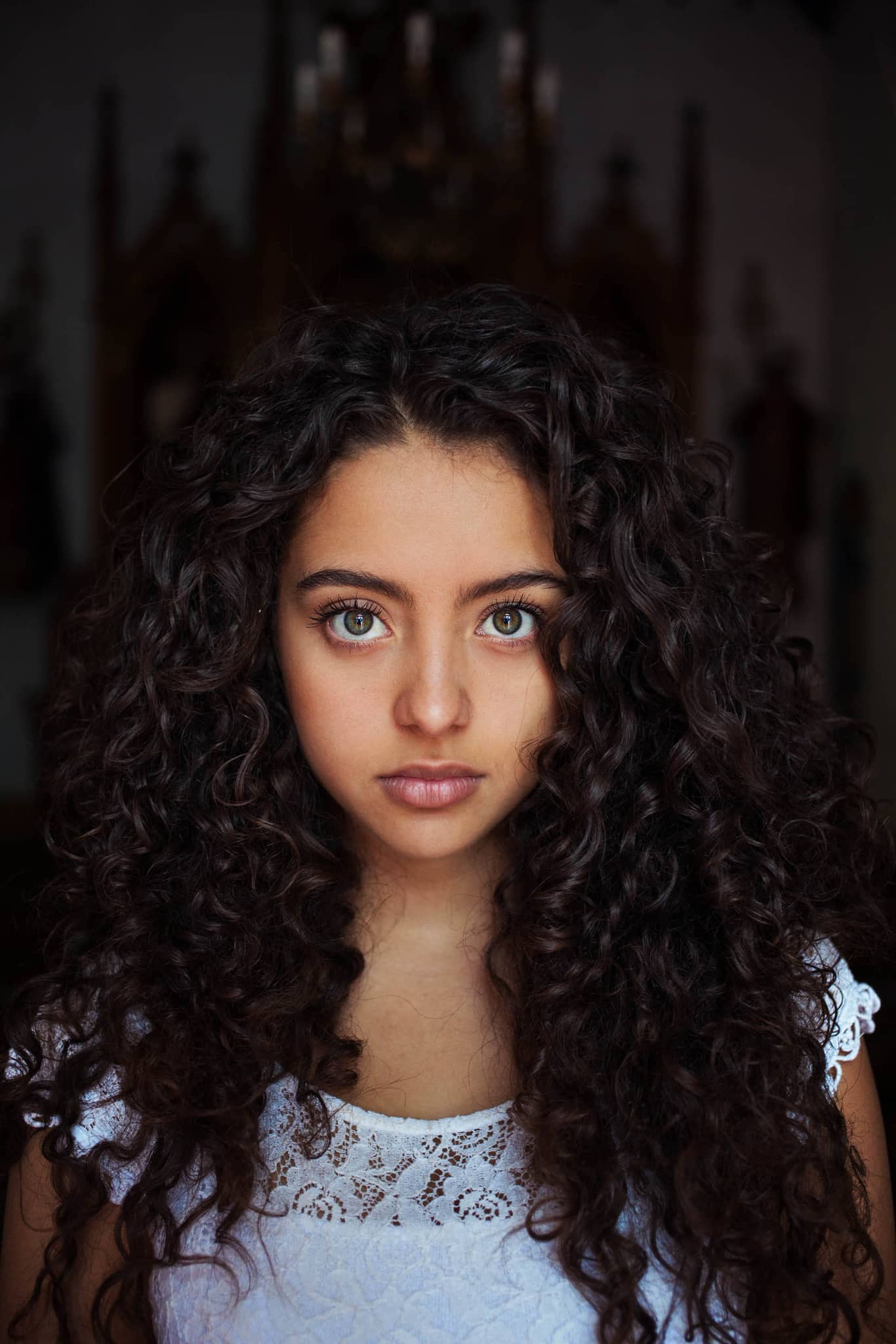 Colors That Perfectly Complement Each Other
Similarly as in the work of reporter Steve McCurry, precise work with color compositions is characteristic for the portraits of Mihaela Noroc as well. While analogous colors evoke harmony, contrasting or complementary colors are much more striking and add dynamism to a picture.
The art is balancing the colors and suitably combining them. A color wheel will help out beginners here. Complementary colors are located opposite each other (for example blue and red), while analogous colors are next to each other (for example blue and purple). One very simple and effective solution for highlighting your subject is to find a contrasting background for it.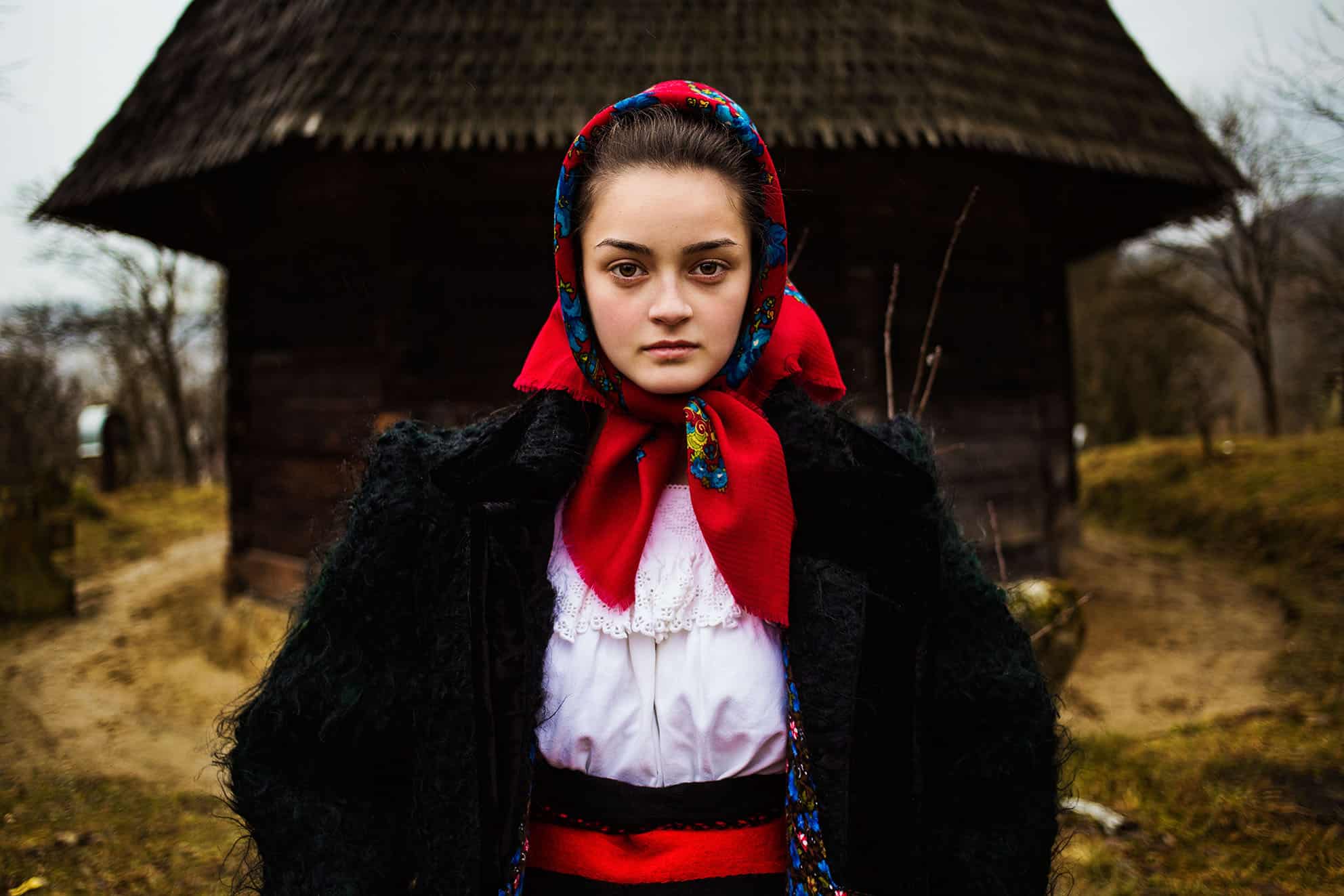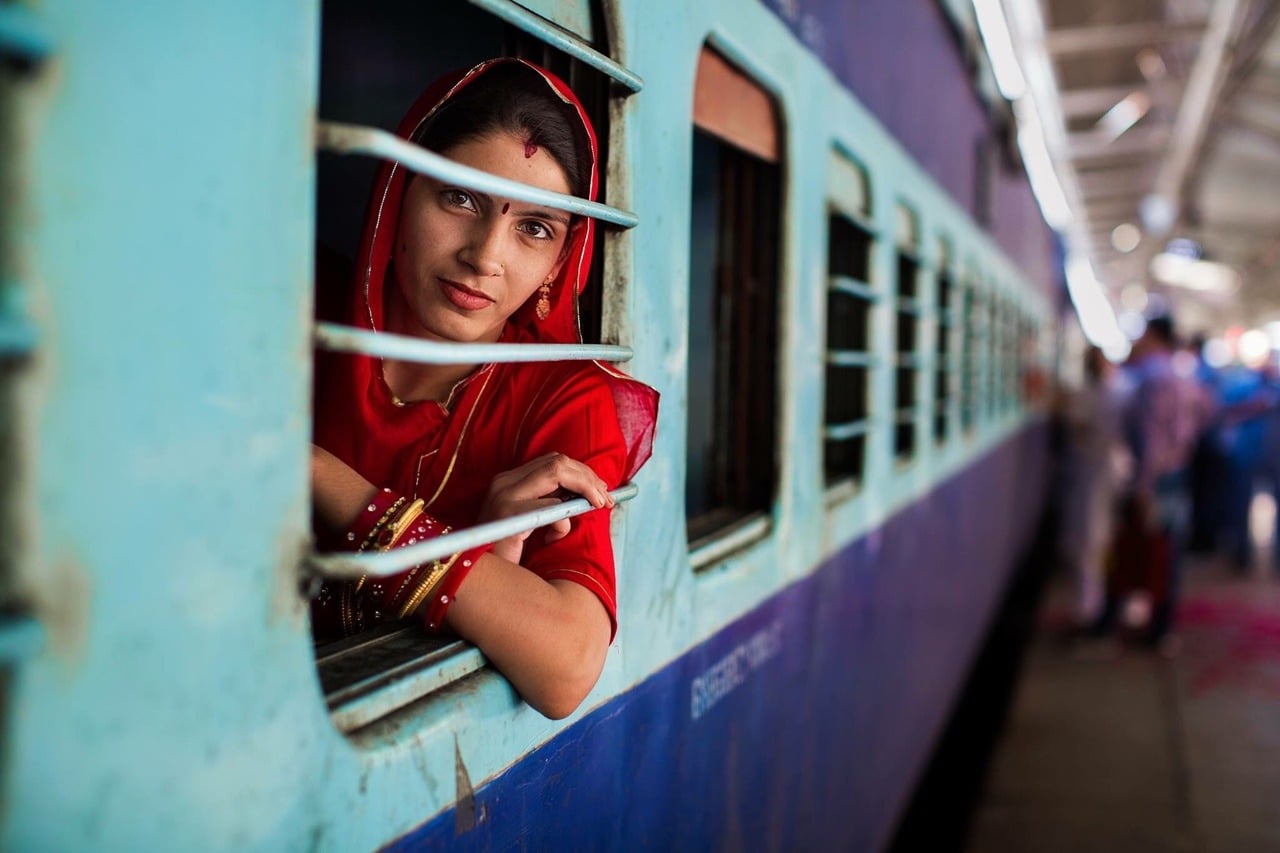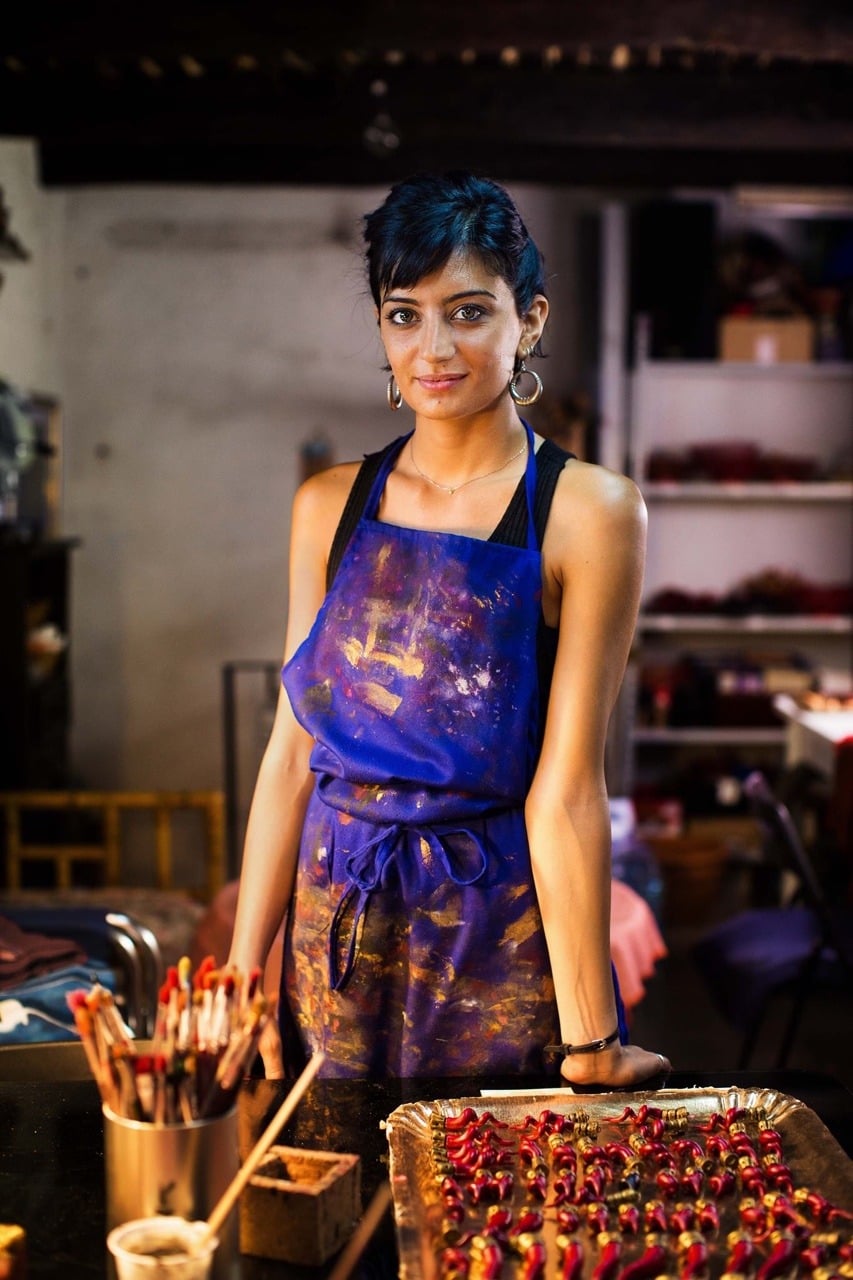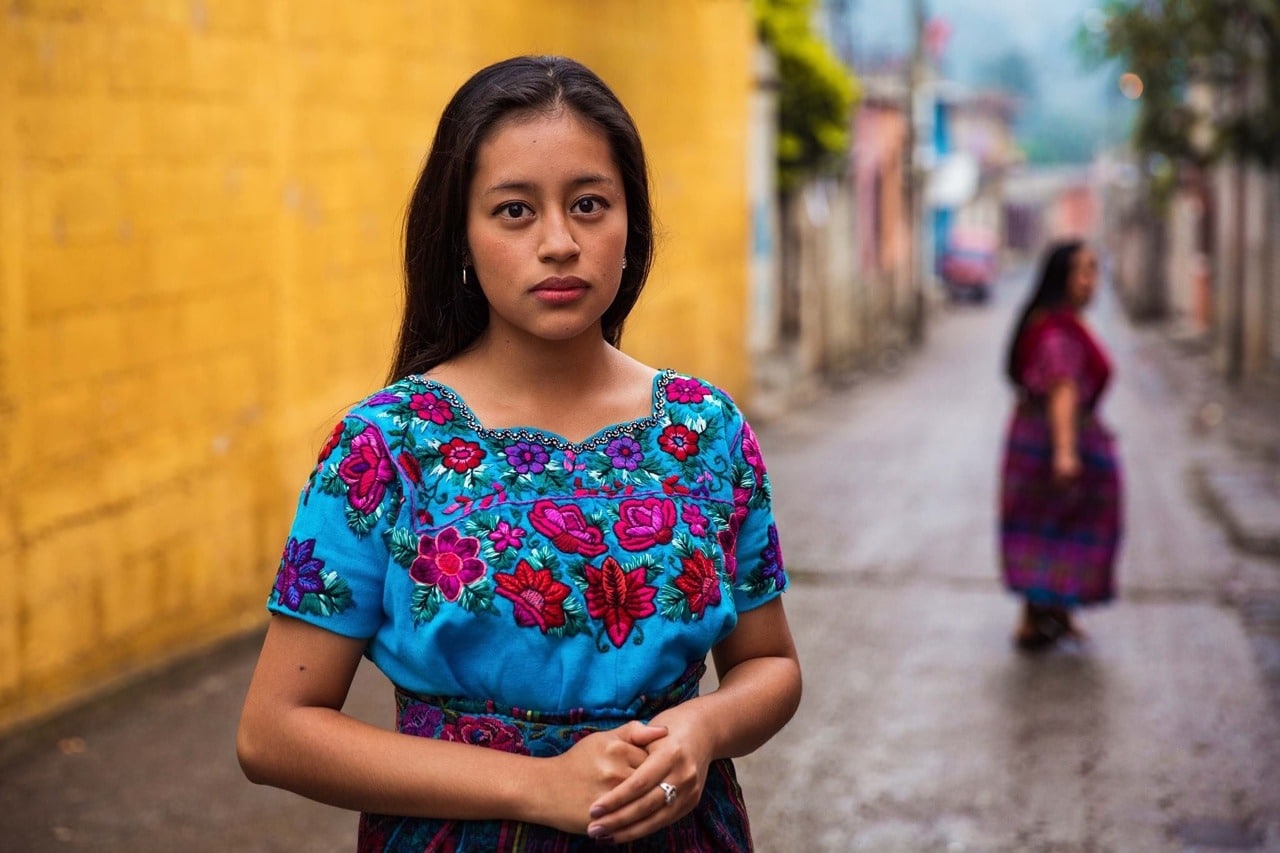 Natural Light
Those sparkles in her eyes, that's not a softbox or an external flash. In all of Mihaela's photos, and not only for this article, you can observe how it's possible to work with natural light. In the photograph below, the photographer dispersed sharp noonday sun with the treetops, preventing it from creating dark shadows. A cloudy sky can also be a natural diffuser; it is ideal for shooting portraits—the light is evenly diffused along the subject's whole face.
"Během fotografování používám vždy přirozené světlo. Snažím se vytvořit pocit pohodlnosti a zachytit magický okamžik, kdy se žena otevře a kdy se mohu ponořit do jejích očí a zachytit její vnitřní krásu," popisuje Mihaela Noroc.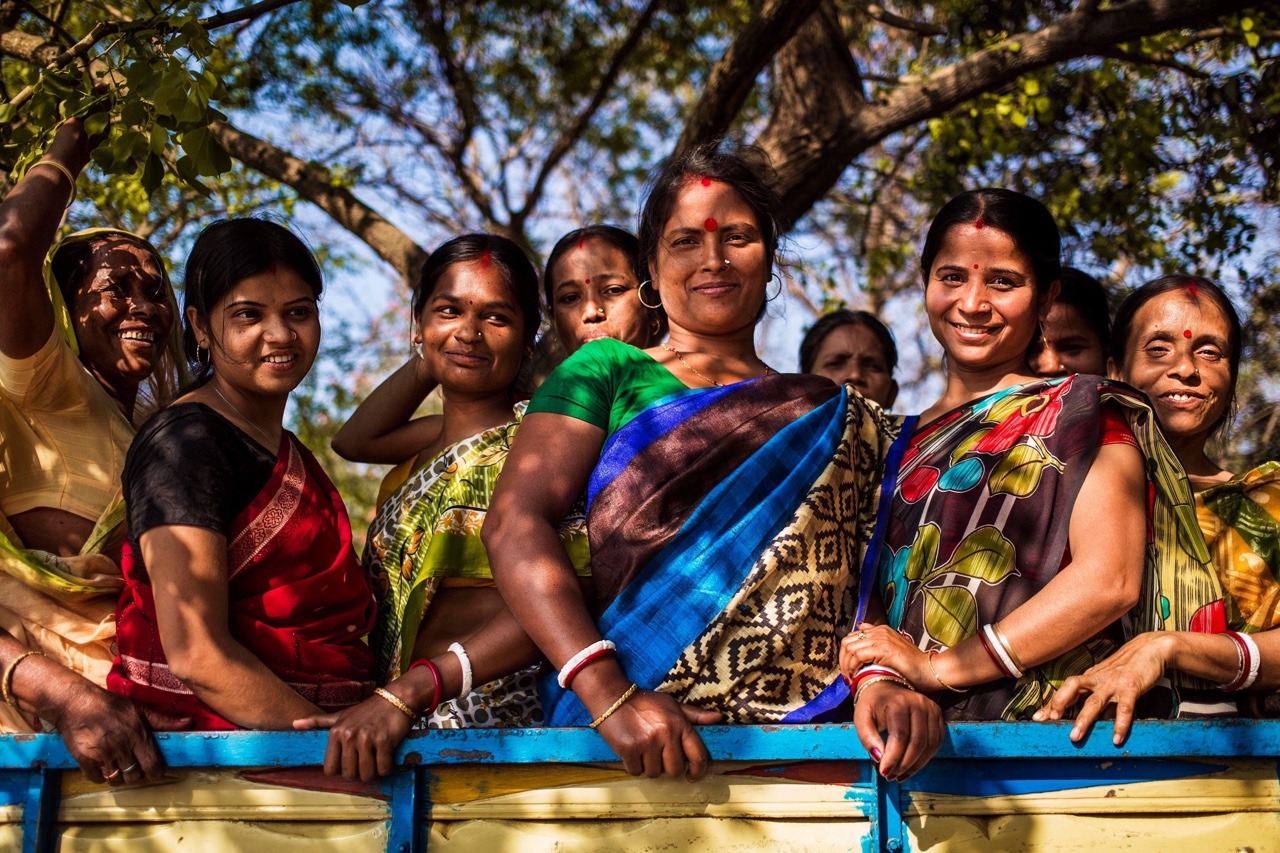 Separate the Subject From Their Background
A cluster of people, motion, colors, and faces—the usual visual city shootout. If you can't convince your subject to duck into a back alley or some similar serener place with you, you'll have to make do with what you have. The simplest way to get rid of distracting elements is to use a lens with a long focal length and set a low f-stop such as f/2.8. This gives you a very low depth of focus that isolates your subject from their background. And so your subject will be what draws in the audience's eyes. 
But don't forget the color wheel and contrasting colors, and make sure they don't distract your audience—are they looking at your subject's face, or trying to figure out if that striking red spot in the background is an Indian turban or a traffic sign? Also, watch out: in group portraits, you'll need to use a higher f-stop such as f/8, especially if they're standing in rows.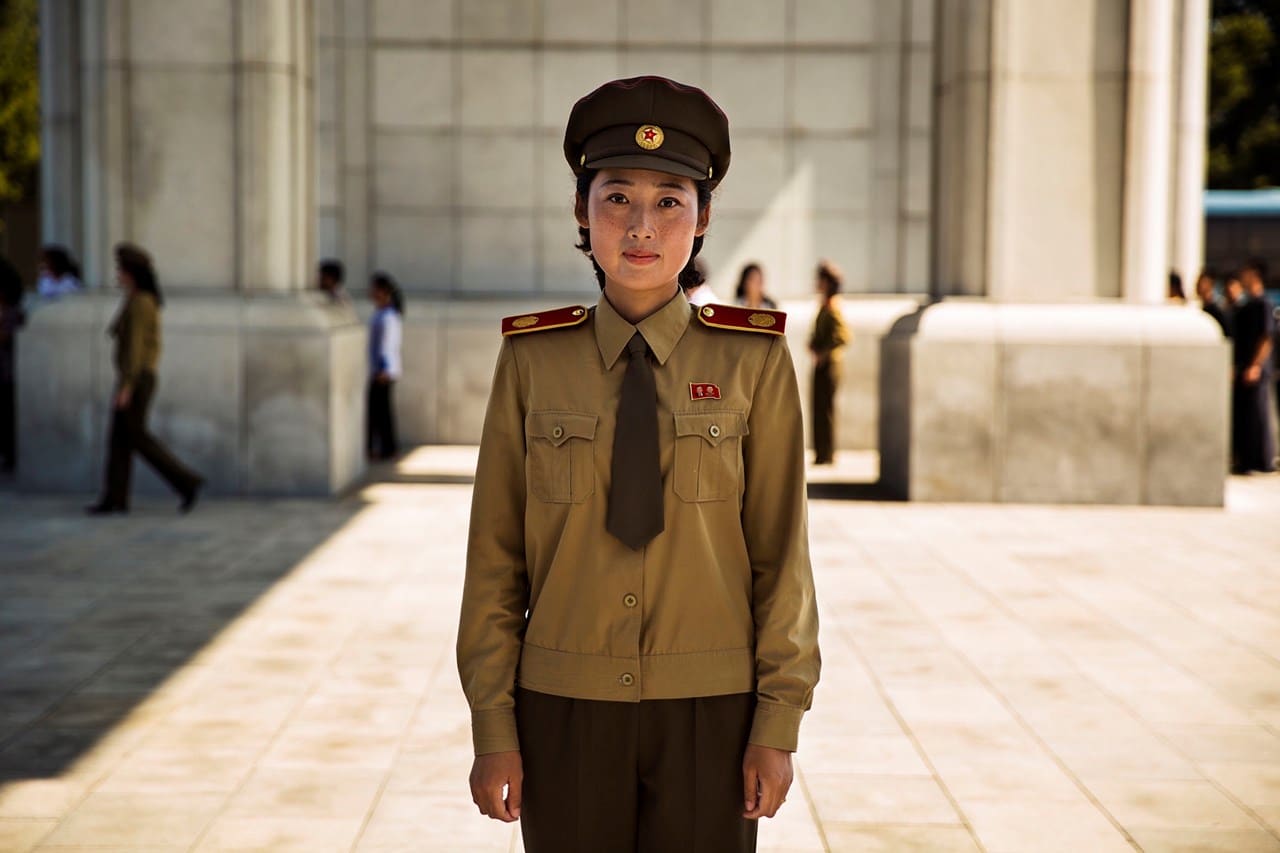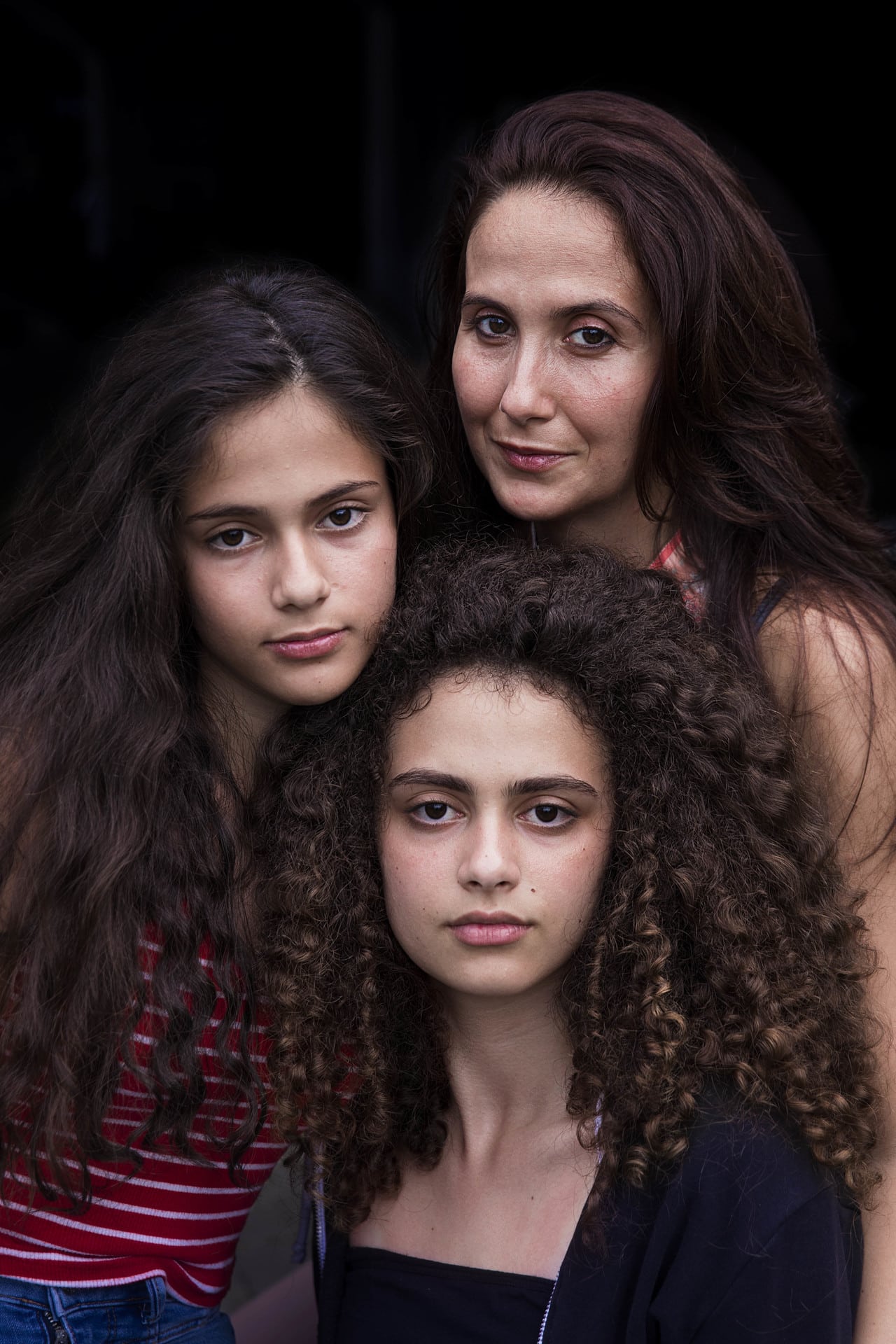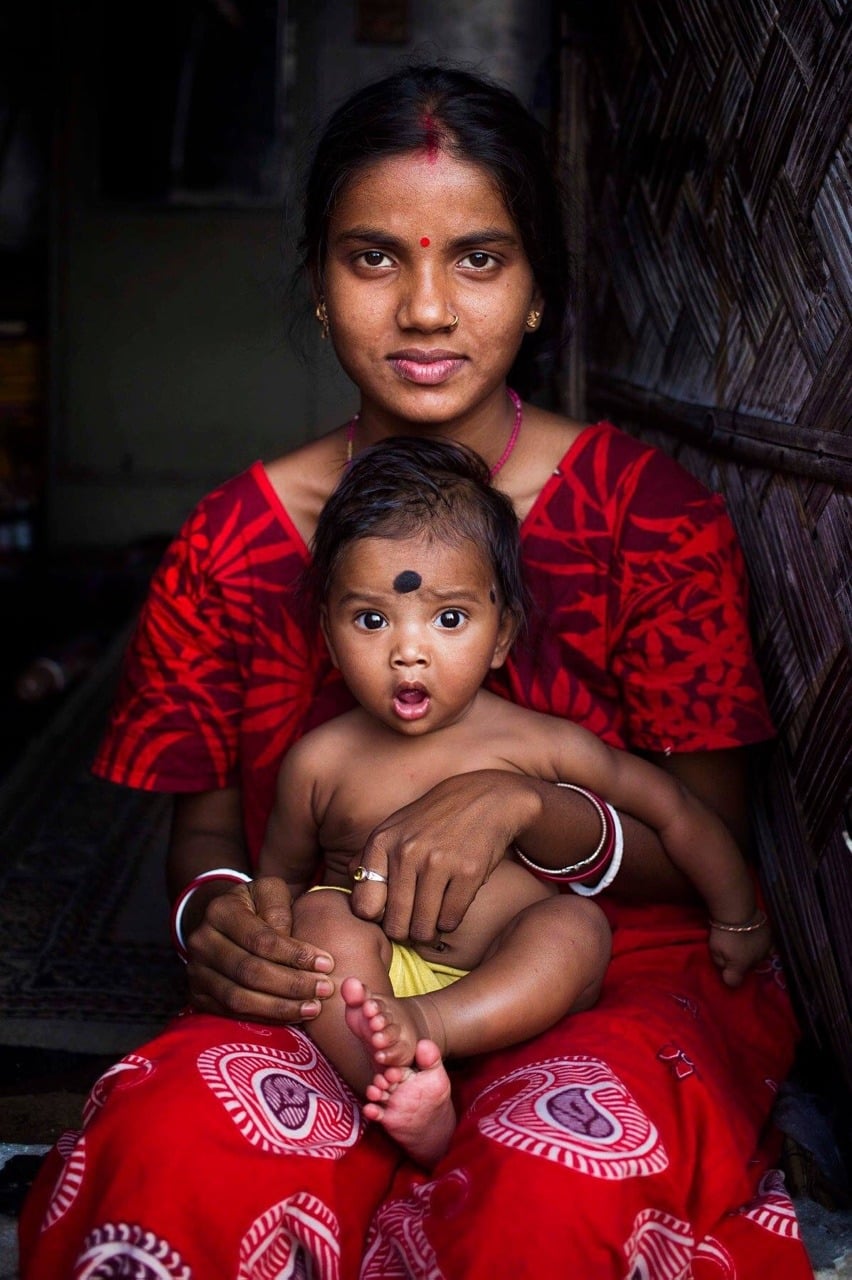 Work With the Context
A series of faces with a dreamily blurred background would eventually put even a slot to sleep. With the use of a wide-angle lens or a high f-stop, you can get more out of your subject's living environment into the picture. The street's shimmering tumult, architecture made for desert cities or sci-fi cities, hand-woven carpets on the walls—all this helps the viewer to fill in the details of the subject's daily life and their culture.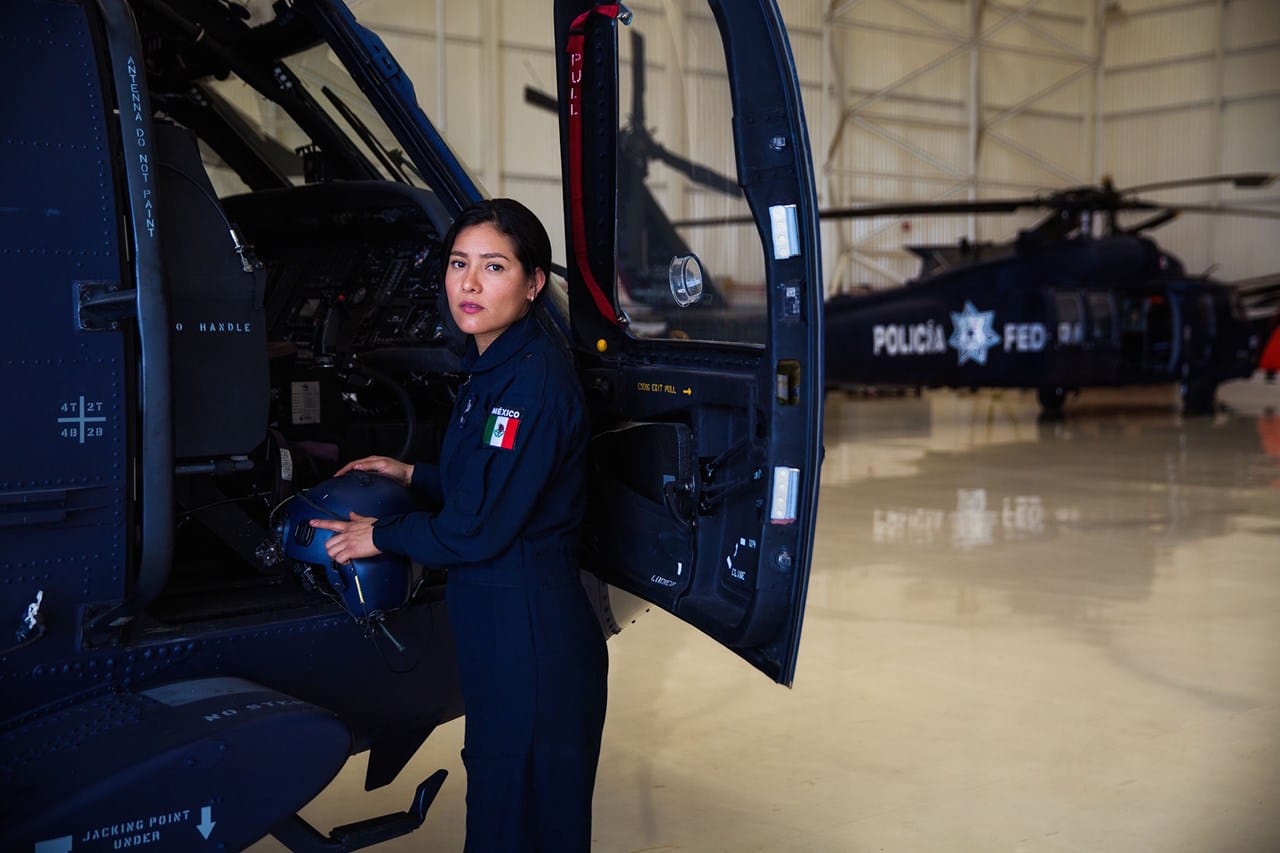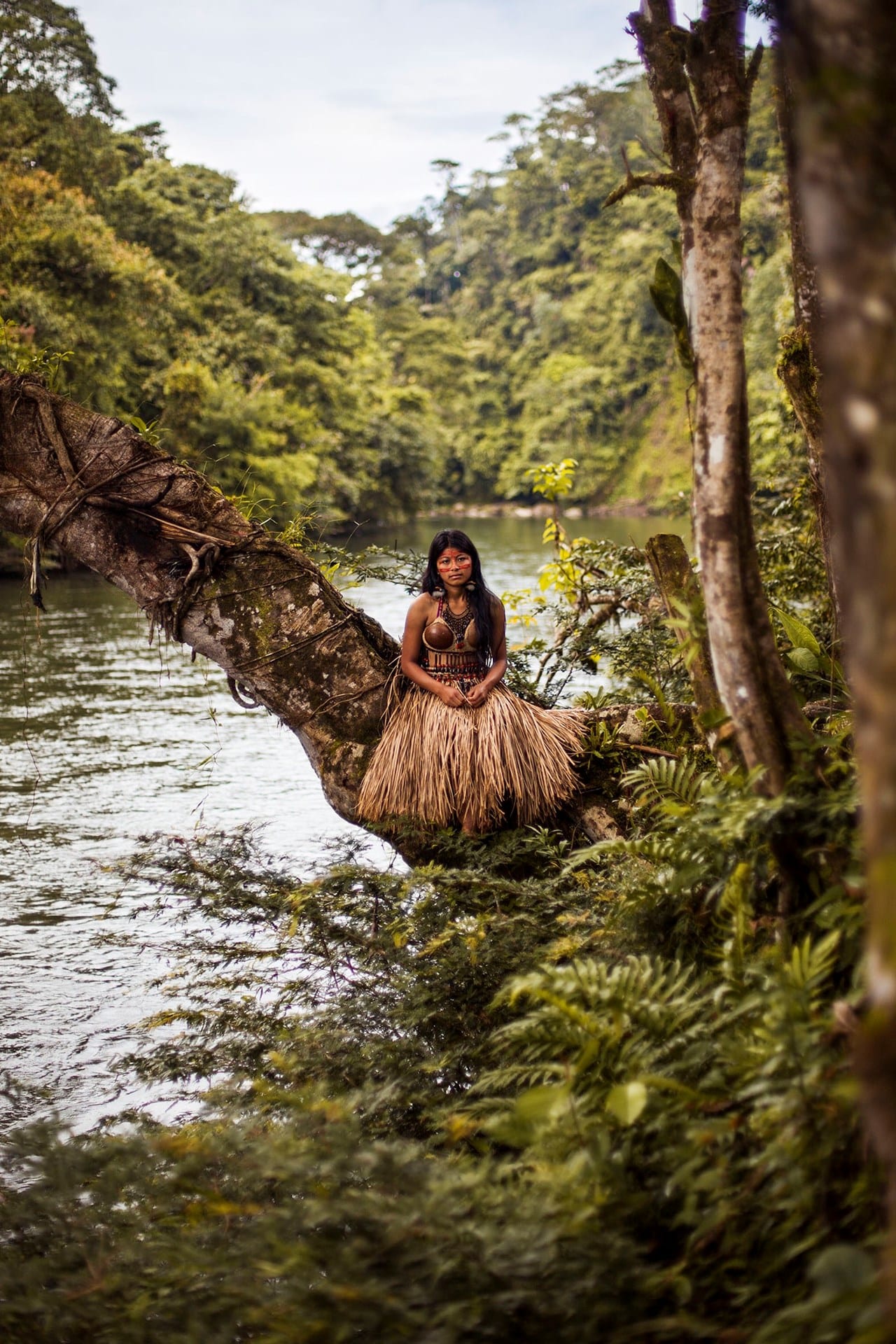 The Convergence of Lines
Another tip for visually directing attention directly towards your subject is to let lines that naturally appear in space lead towards them. Bridges, houses, paths, flowerbeds, it doesn't matter what.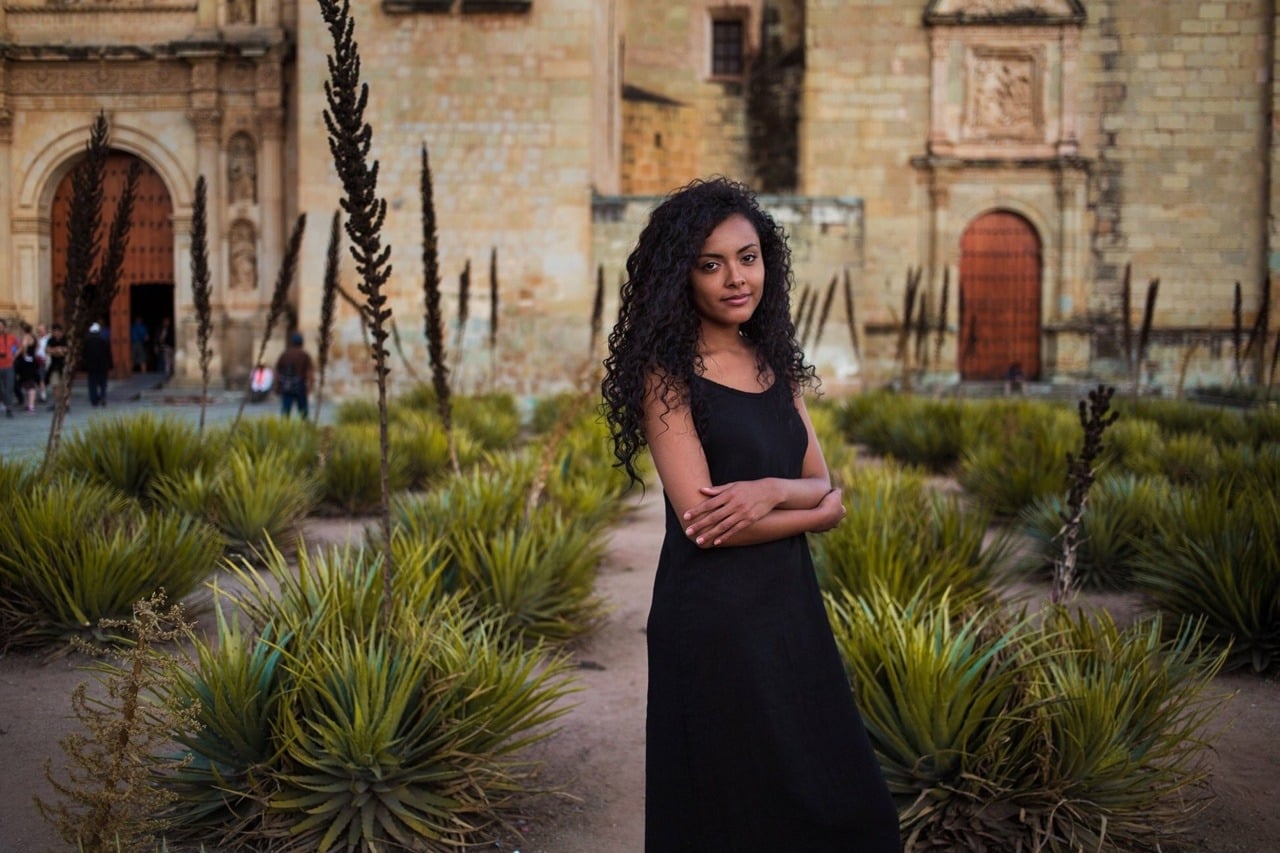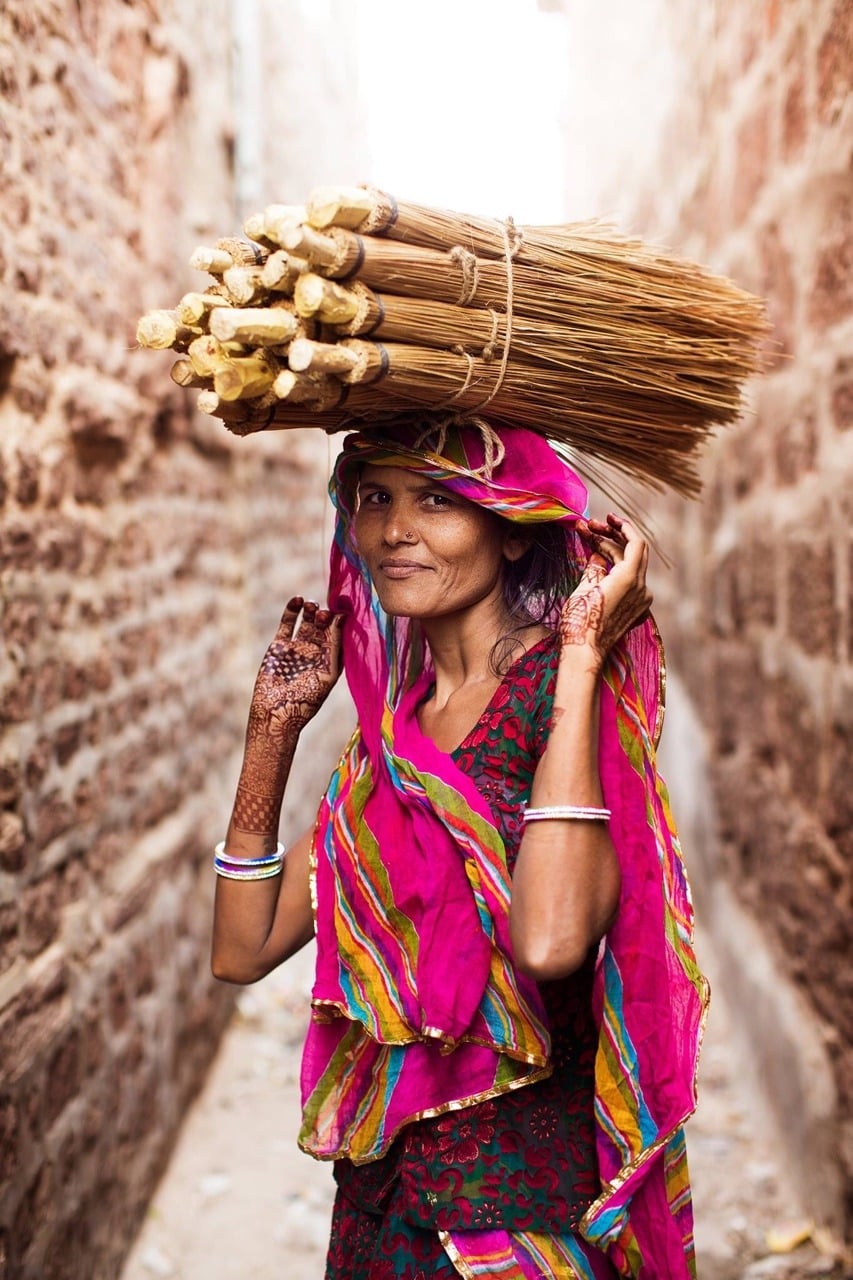 A Tip for a Basic Pose That Suits Everyone
This woman's confidence shines from not only her gaze and her raised chin, but from her posture as well. I don't know if Mihaela told her subjects how they should stand, but in her portraits we can observe the use of one basic pose: a diagonal shoulder line. 
What's the trick? It's simple—ask your subject to stand slightly aside from the lens, thus bringing their weight onto one leg, and turn their head back towards you. This enriches the portrait with a few pleasing lines, and you have the makings of a good photo.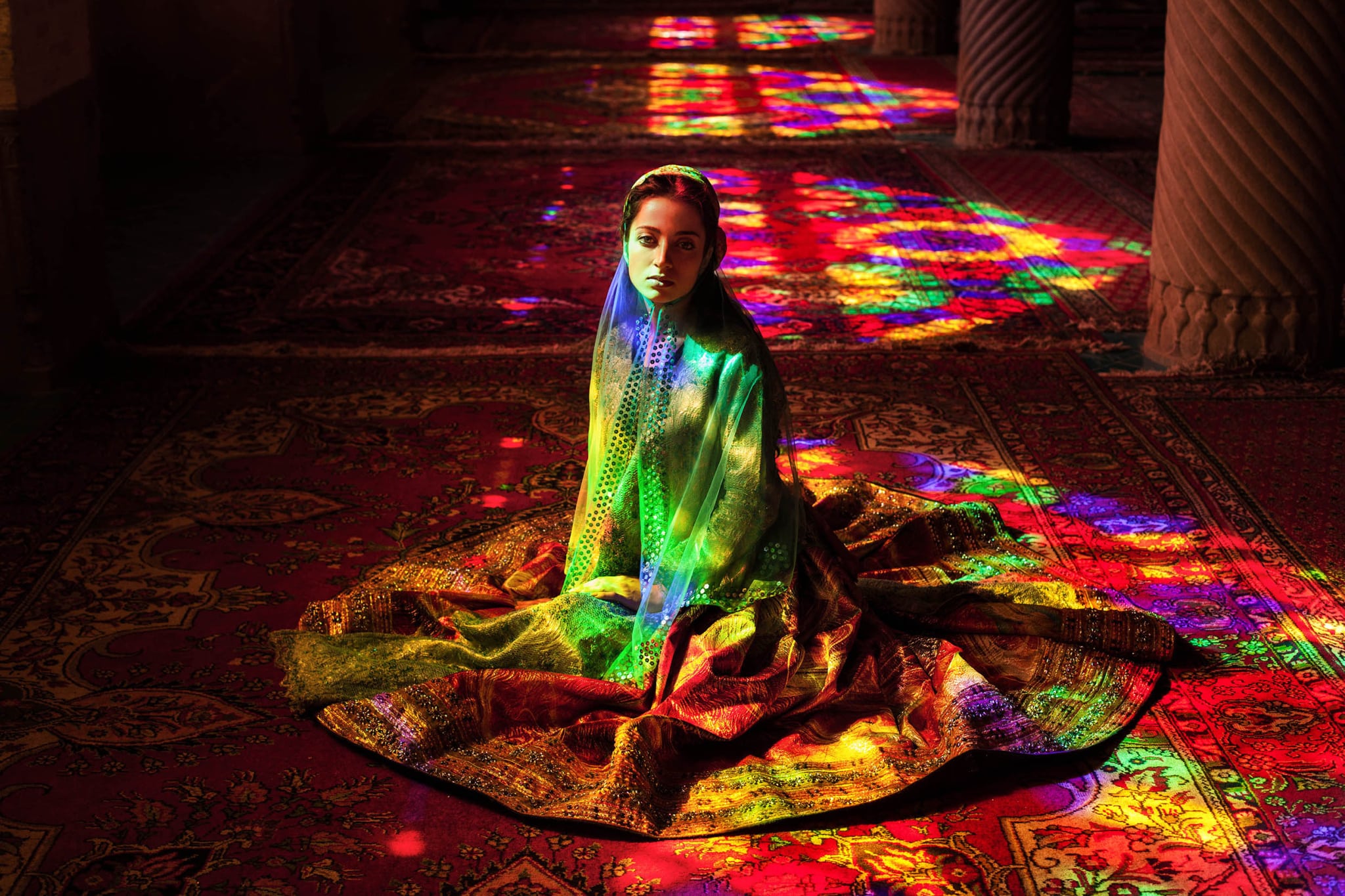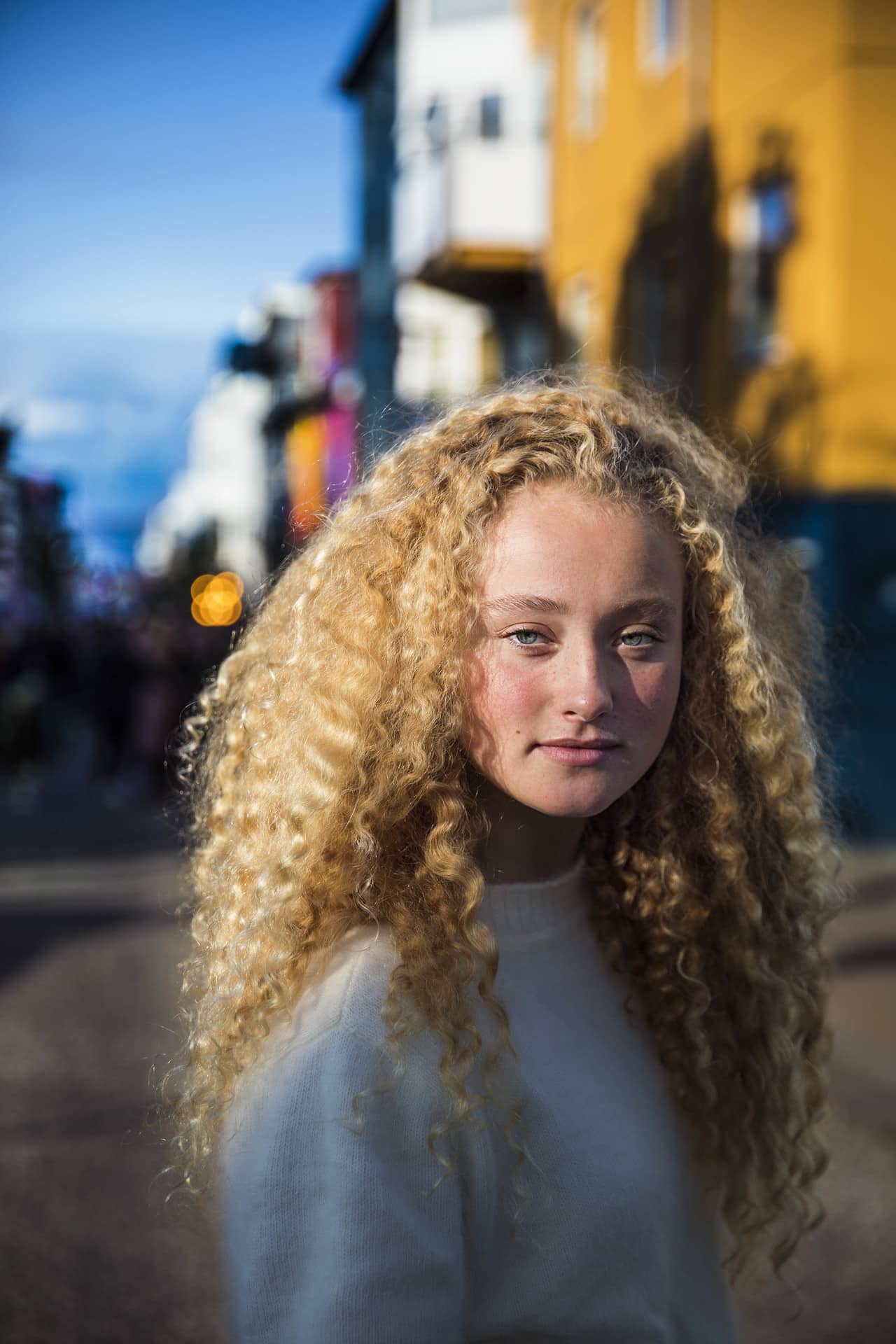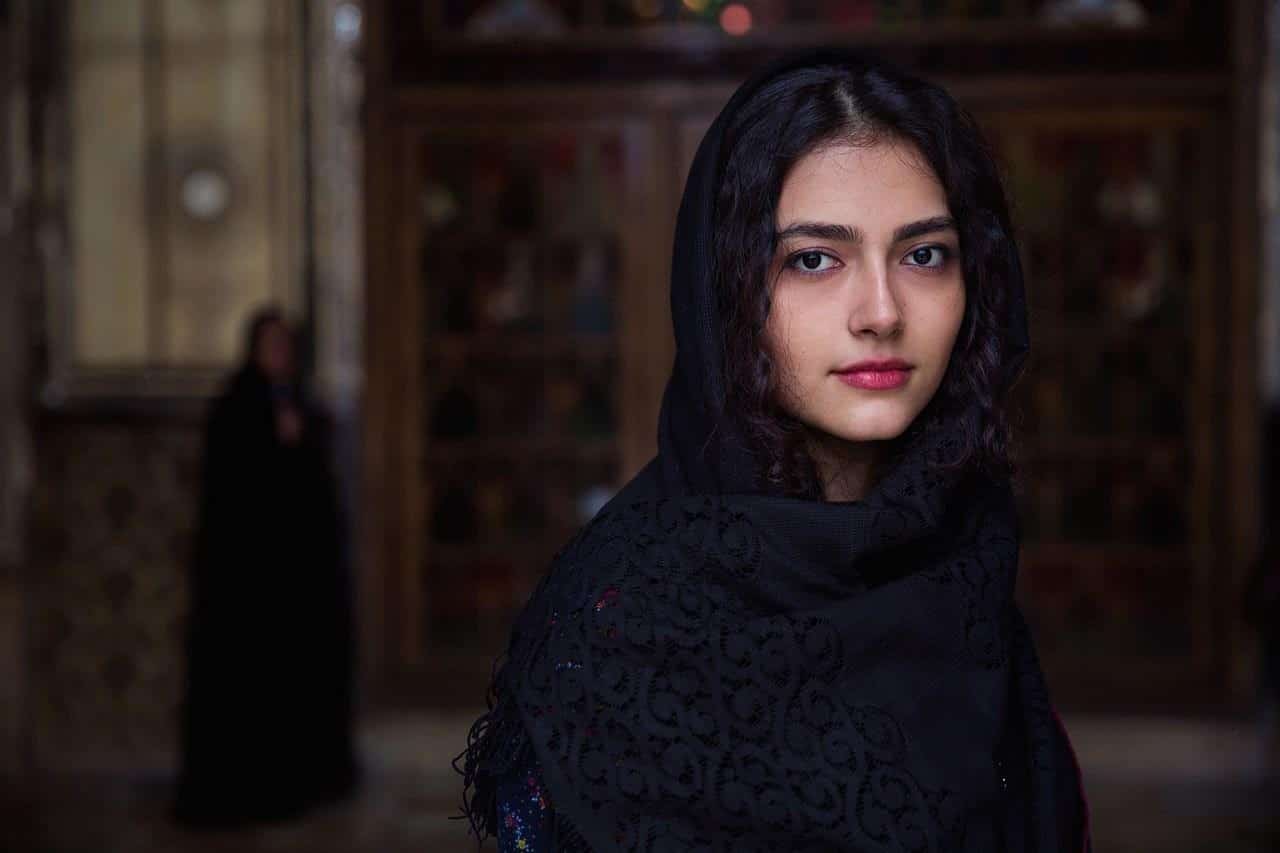 Engage Their Hands
For full-body and three-quarters shots, make sure your subject is doing something with their hands. The Atlas of Beauty is a well of inspiration: the women have their hands posed classically on their chests, at their waists, or in their laps, or sometimes are propping up their heads with them. But you'll also find them clasping scarves, dresses, and hoods, holding books, mussels, vegetables, handlebars, burying their fingers in horses' manes, and—imagine that!—they always look completely natural while they're doing it.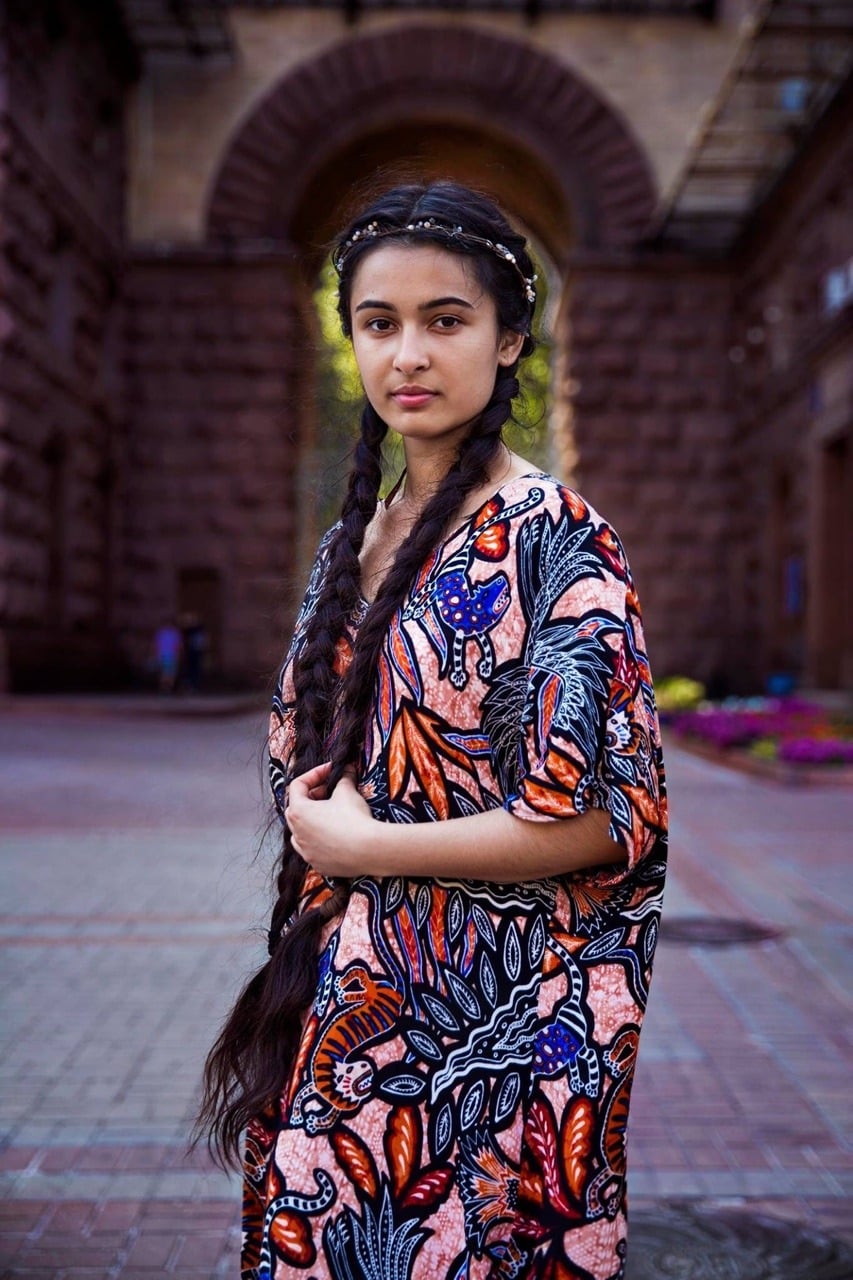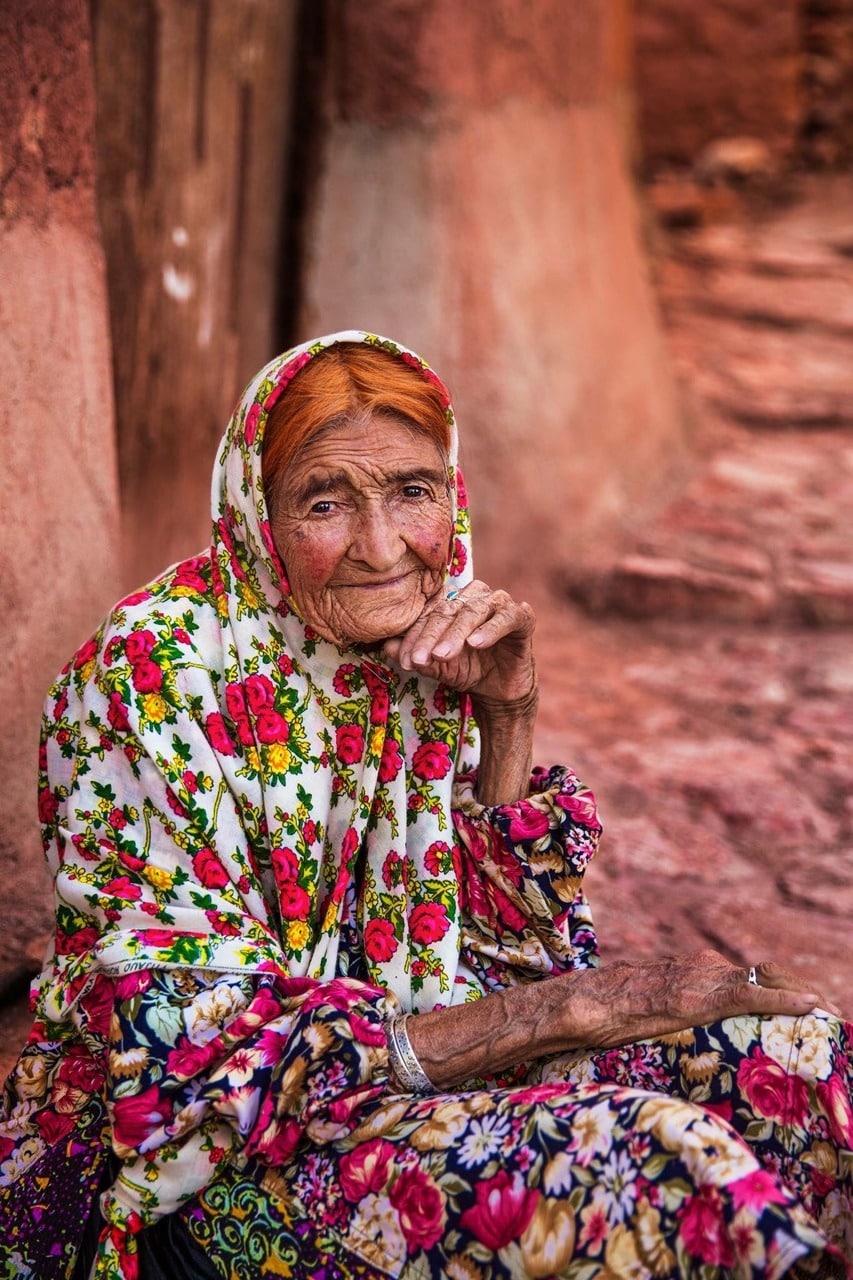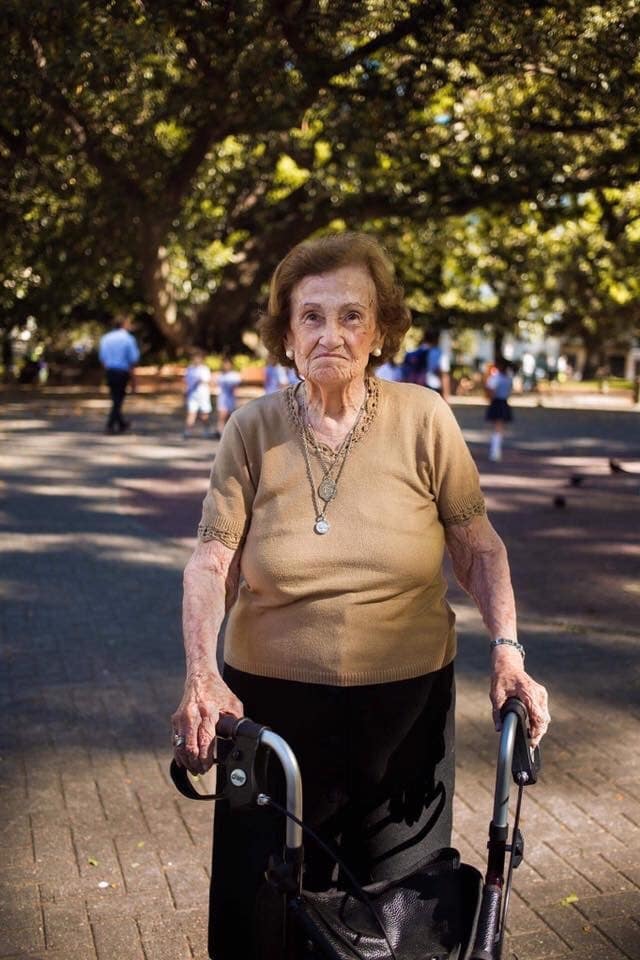 Seek Sense in Photography
Mihaela Noroc has found something rare: a mission. Through her works, she tries to show the world in all its richness and variety. She seeks inner beauty, not outer beauty. She wants to show what we have in common as humans, what connects us. The women in his photographs are interesting in themselves, but it is the series juxtaposing them with other portraits that makes them larger than life. 
"In the end, we are all part of one beautiful family," Mihaela says, thus indirectly referring to Edward Steichen's no less ambitious project The Family of Man, created just after the second world war.
But easing back on the sentimentality a bit, can you guess what Mihaela has to recommend to photographers who want to walk in her footsteps? A purchase of a good pair of boots. Work such as hers demands a great deal of walking and discovering.